Let's get physical, physical" lautet eine Zeile aus Olivia Newton-Johns gleichnamigem Hit, der einem beim Betrachten dieses Ping-Pong-Sets von Louis Vuitton sofort einfällt.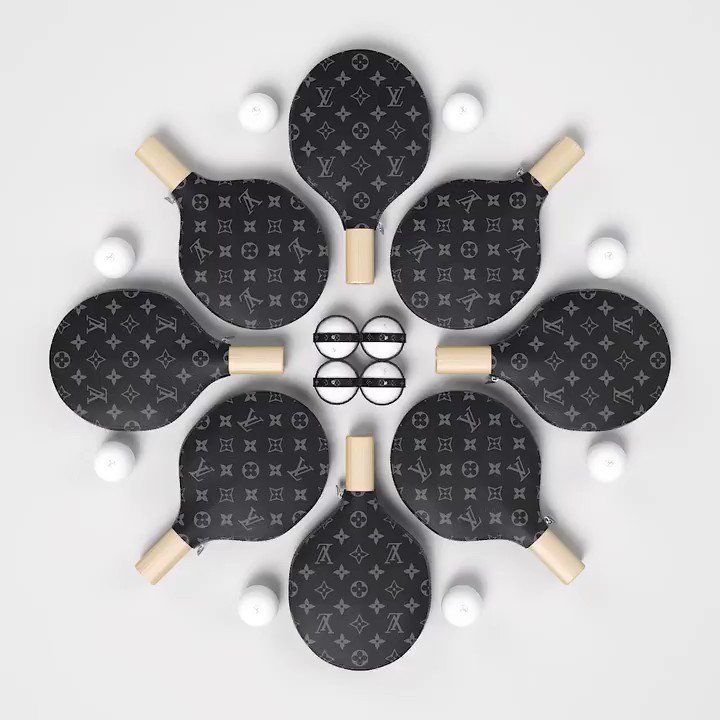 Die Schläger animieren zur spaßigen körperlichen Ertüchtigung am hauseigenen Tischtennistisch oder im Park.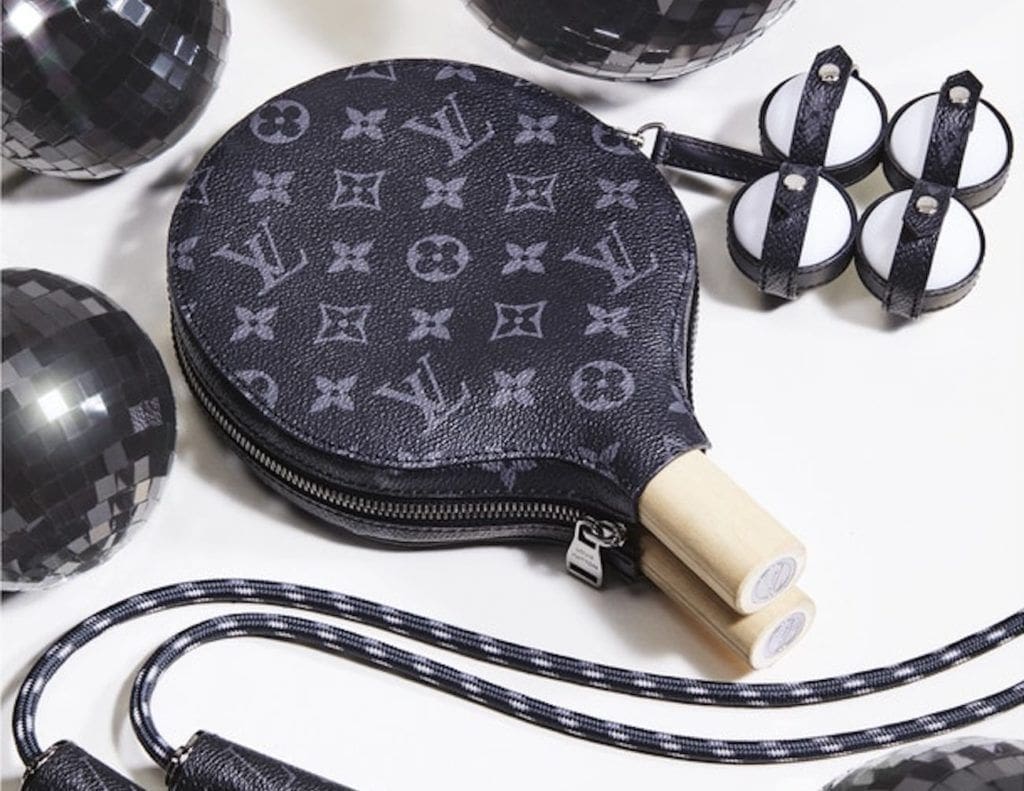 Ideal auch für Reisen
Das sportliche Ping-Pong-Set enthält zwei professionell gestaltete Tischtennisschläger, Tischtennisbälle in einer passenden Halterung und eine elegant gestaltete Hülle aus maskulinem Monogram Eclipse Canvas, die mit einem LV-Circle-Emblem verziert ist.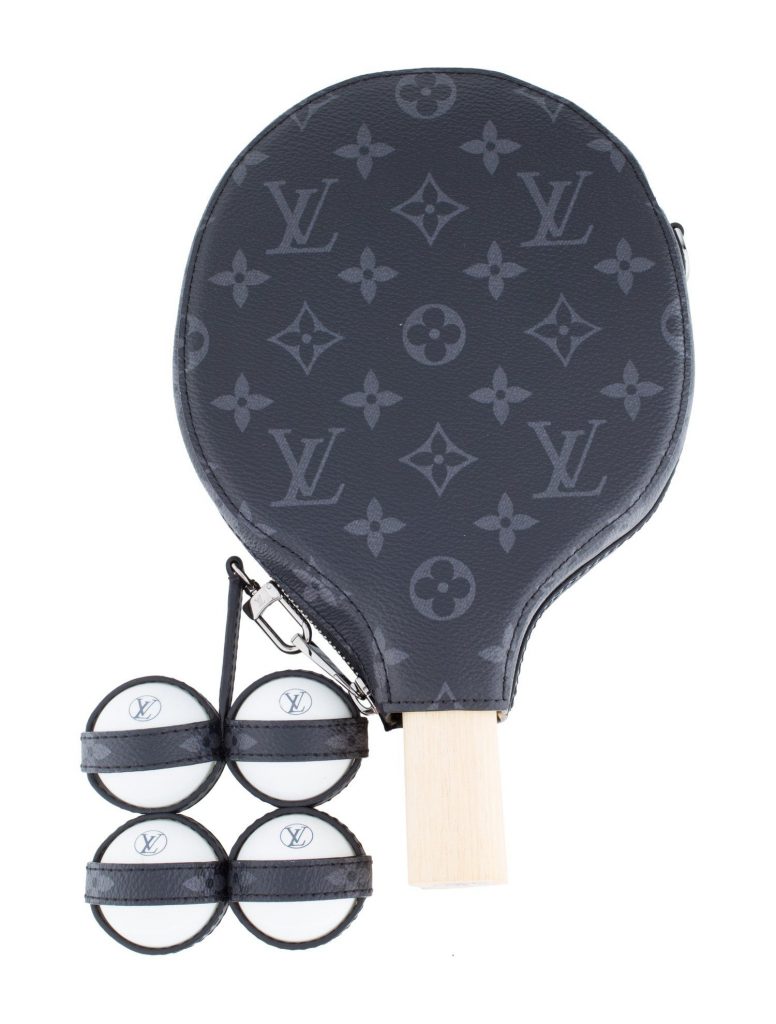 Also, "Try to keep byour hands on the table" bei diesem Anblick!
Details
27.0 x 5.0 x 16.0 cm
( Breite  x Höhe  x Tiefe )
– Holz, Canvas und Leder
– Monogram Eclipse Canvas
– LV Circle Emblem
louisvuitton.com, € 1.630,00