Fashion Film: Superstar Chris Lee (Li Yuchun 李宇春) verwandelt sich in ein lebendes Kunstwerk für Nick Knight
Die Sängerin, Schauspielerin und Modemuse Chris Lee (Li Yuchun 李宇春) verwandelt sich in diesem Modefilm aus Nick Knights Titelgeschichte für Vogue China in ein lebendes Kunstwerk …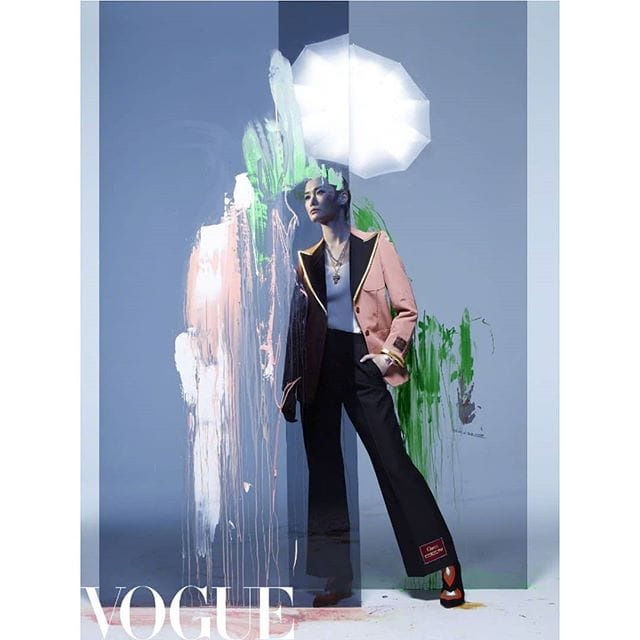 Lee trug eine Auswahl von S/S 20-Mode von Loewe bis Gucci und posierte in einer Plexiglasbox, die die Künstlerin Rob Unett dann mit Farbklecksen illustrierte, um ihr Aussehen zu verbessern und das Shooting in ein Kunstwerk zu verwandeln.
Credits
Direction: Nick Knight
Model: Chris Lee Artist: Rob Unett
Styling: Daniela Paudice
Hair: Jawara Wauchope
Make-up: Val Garland
Nails: Marian Newman
Film Edit: Raquel Couceiro and Myles Henrik Hall
Camera: Raquel Couceiro and Myles Henrik Hall
Set Design: Andrew Tomlinson
Sound Design: Michael Gossage
Music: 'Gnossienne 5' by John Lenehan
DIT: Michael Gossage
Production: Liberte Production
Styling Assistance: Julie Molnar
Set Design Assistance: David Konix
Make-up Assistance: Elizabeth Hsieh, Laisum Fung
Hair Assistance: Sam Roman Harris
Production Assistance: Jack Beazley, Jonathan Faulkner
---
SHOWstudio wurde im November 2000 von Nick Knight gegründet und ist eine preisgekrönte Mode-Website, die die Art und Weise definiert hat, wie Mode über das Internet präsentiert wird. Als Pionier des Modefilms und der Live-Modeübertragung gilt SHOWstudio heute als die führende Kraft hinter diesen Medien und bietet eine einzigartige Plattform, um die Mode zu fördern und zu ermutigen, sich mit Bewegtbild im digitalen Zeitalter auseinanderzusetzen. In seiner Dokumentation von Mode und Kunst hat SHOWstudio mit Popkultur-Ikonen und Kreativen wie Tracey Emin, Lady Gaga, John Galliano, Kate Moss, Alexander McQueen, Charles Jeffrey, Gareth Pugh und vielen mehr zusammengearbeitet.