Fashion Film: Superstar Chris Lee (Li Yuchun 李宇春) transforms into a living art piece for Nick Knight
Singer, actress and fashion muse Chris Lee (Li Yuchun 李宇春) is transformed into a living work of art in this fashion film from Nick Knight's cover story for Vogue China.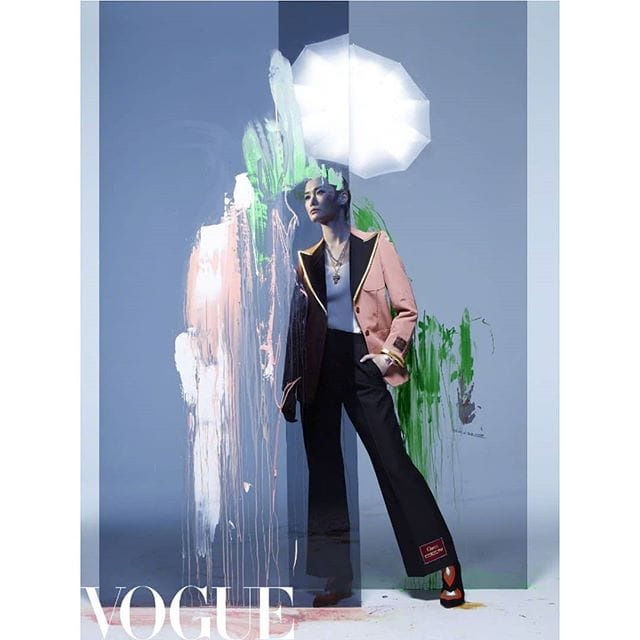 Wearing a selection of S/S 20 fashion from Loewe to Gucci, Lee posed within a perspex box, which artist Rob Unett then illustrated with daubs of paint, augmenting her looks and turning the shoot into a work of art.
Credits
Direction: Nick Knight
Model: Chris Lee Artist: Rob Unett
Styling: Daniela Paudice
Hair: Jawara Wauchope
Make-up: Val Garland
Nails: Marian Newman
Film Edit: Raquel Couceiro and Myles Henrik Hall
Camera: Raquel Couceiro and Myles Henrik Hall
Set Design: Andrew Tomlinson
Sound Design: Michael Gossage
Music: 'Gnossienne 5' by John Lenehan
DIT: Michael Gossage
Production: Liberte Production
Styling Assistance: Julie Molnar
Set Design Assistance: David Konix
Make-up Assistance: Elizabeth Hsieh, Laisum Fung
Hair Assistance: Sam Roman Harris
Production Assistance: Jack Beazley, Jonathan Faulkner
---
Established in November 2000, SHOWstudio is an award-winning fashion website, founded and directed by Nick Knight, that has defined the manner in which fashion is presented via the Internet. A pioneer of fashion film and live fashion broadcasting, SHOWstudio is now recognised as the leading force behind these mediums, offering a unique platform to nurture and encourage fashion to engage with moving image in the digital age. In its documentation of fashion and the arts, SHOWstudio has collaborated with pop culture icons and creatives including Tracey Emin, Lady Gaga, John Galliano, Kate Moss, Alexander McQueen, Charles Jeffrey, Gareth Pugh and many more.