Bar and Dance Club
CAT Bar and Dance Club ist ein Club unterhalb der immer belebten Passage von Gozsdu Udvar. Man erreicht die Location am besten vom Madách tér aus, bevor man die Treppe hinunter in einen großen Themenraum kommt, der mit großen und kleinen Katzen dekoriert ist. Dort wird man mit der Botschaft "Nice to MEOW you" begrüßt, während eine pixelige Katze, ein schwarzer Panther, Hello Kitty und gerahmte Katzen in Barockkleidern Teil der Dekoration sind. Zusätzlich gibt es private Bereiche und VIP-Räume mit eigener Bar. Die Tanzfläche ist groß, die Cocktails hervorragend, der Spaß geht bis 6 Uhr morgens – und dank der hochwertigen Beschallungsanlage dröhnt die Musik bei jeder Art von Party.
(welovebudapest.com)
Das Design
Das Ziel des Designs war es, ein eklektisches, ansprechendes und kühles Interieur sowie einen einprägsames Look zu schaffen. Es war eine Herausforderung, die verschiedenen Farben, Elemente, Materialien und lustigen Botschaften zu kombinieren und gleichzeitig die Erwartungen einer Bar und eines Tanzclubs zu erfüllen.
Art Direction, Identity and Graphic Design: kissmiklos
Interior Design: kissmiklos, Marcell Benson (Craft Benson Architecture / Design), Ádám Farkas (Craft Benson Architecture / Design), Eszter Mangel Hobor
Fotos: Eszter Sarah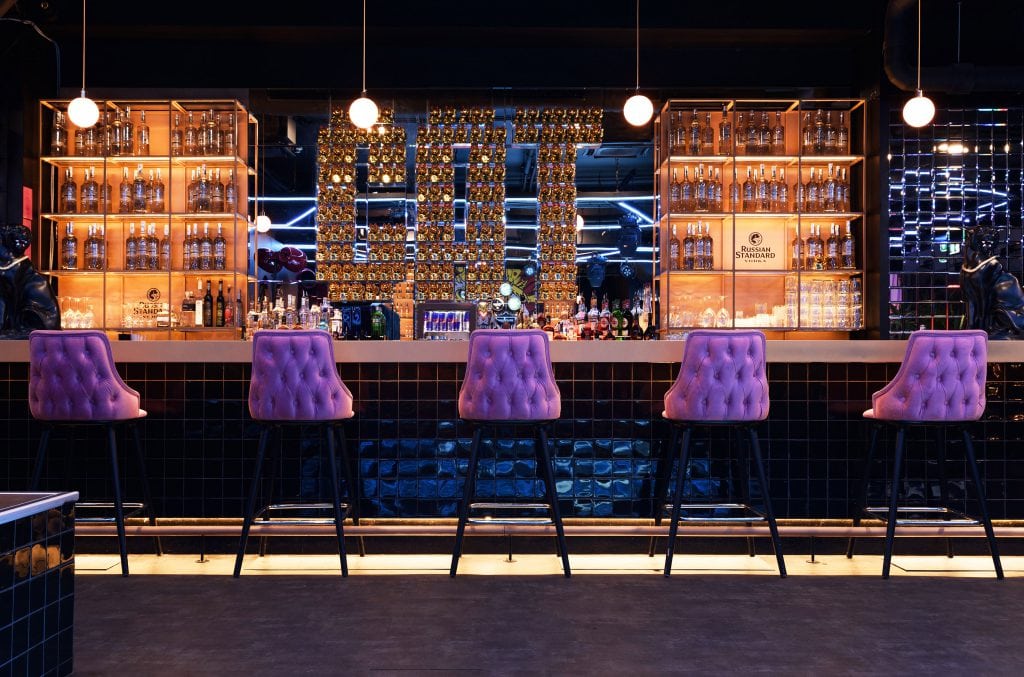 Zunächst sammelte der Designer viele lustige Memes, farbenfrohe Illustrationen, coole Gifs, Skizzen und andere Bilder über Katzen. Nachdem er die Bilder sortiert und überdacht hatte, gestaltete er die ausgewählten Bilder neu und überarbeitete sie.
---
CAT Bar and Dance Club
Budapest, Madách Imre út 14, 1075
catbudapest.hu