Bar and Dance Club
CAT Bar and Dance Club is a lively club below the ever-busy passageway of Gozsdu Udvar. It's best reached from Madách tér, before you head down the stairs into an expansive themed space decorated with cats large and small. You're greeted with the message "Nice to MEOW you" while a pixelated cat, a black panther, Hello Kitty and framed tabbies in Baroque dress all form part of the décor. There are private areas, VIP rooms, which is to say an area with pink faux leather sofas and its own bar counter. The dancefloor is large, the cocktails superb, the fun goes on until 6am – and, thanks to the top-quality sound system, the music booms out whatever the type of party.
(welovebudapest.com)
The design
The design objective was to create an eclectic, appealing and cool interior as well as a memorable look. It was challenging to combine the various colours, elements, materials, funny messages and at the same time meet the expectations of the bar and dance club.
Art direction, identity and graphic design: kissmiklos
Interior design: kissmiklos, Marcell Benson (Craft Benson Architecture / Design), Ádám Farkas (Craft Benson Architecture / Design), Eszter Mangel Hobor
Photos: Eszter Sarah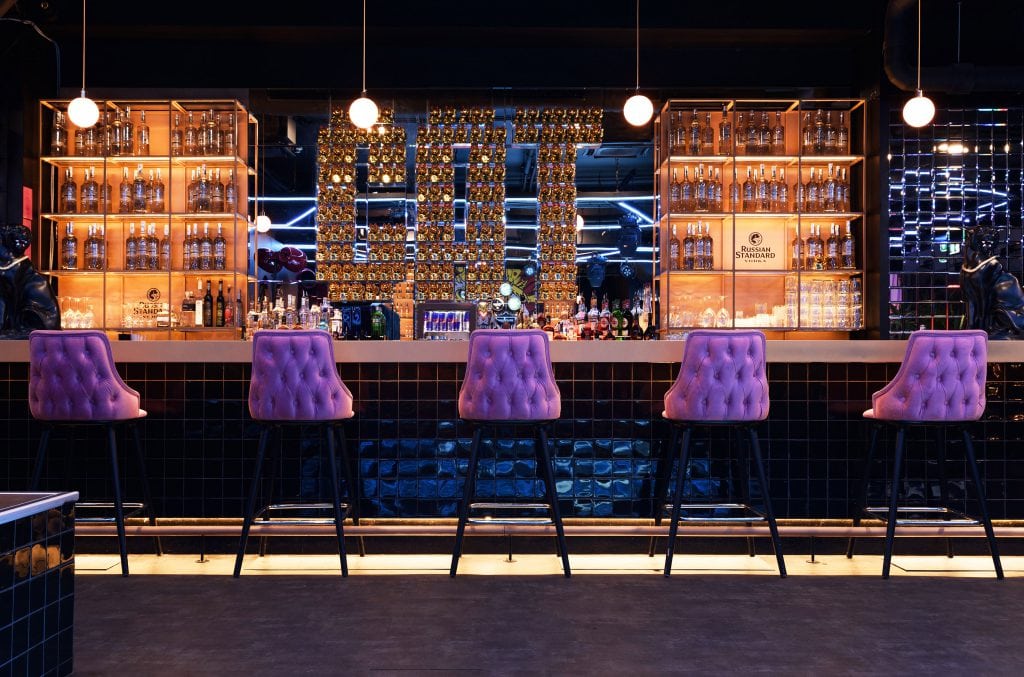 Firstly, the designer collected lots of funny memes, colourful illustrations, cool gifs, sketches and other pics about cats. After sorting and rethinking the pictures he redesigned and redrew the selected images.
---
CAT Bar and Dance Club
Budapest, Madách Imre út 14, 1075
catbudapest.hu