THE Stylemate, Ausgabe 03|2019
beyond borders
Diesmal ziert unser Cover ein starkes Foto einer der international erfolgreichsten und interessantesten Fotografinnen Österreichs – Elfie Semotan.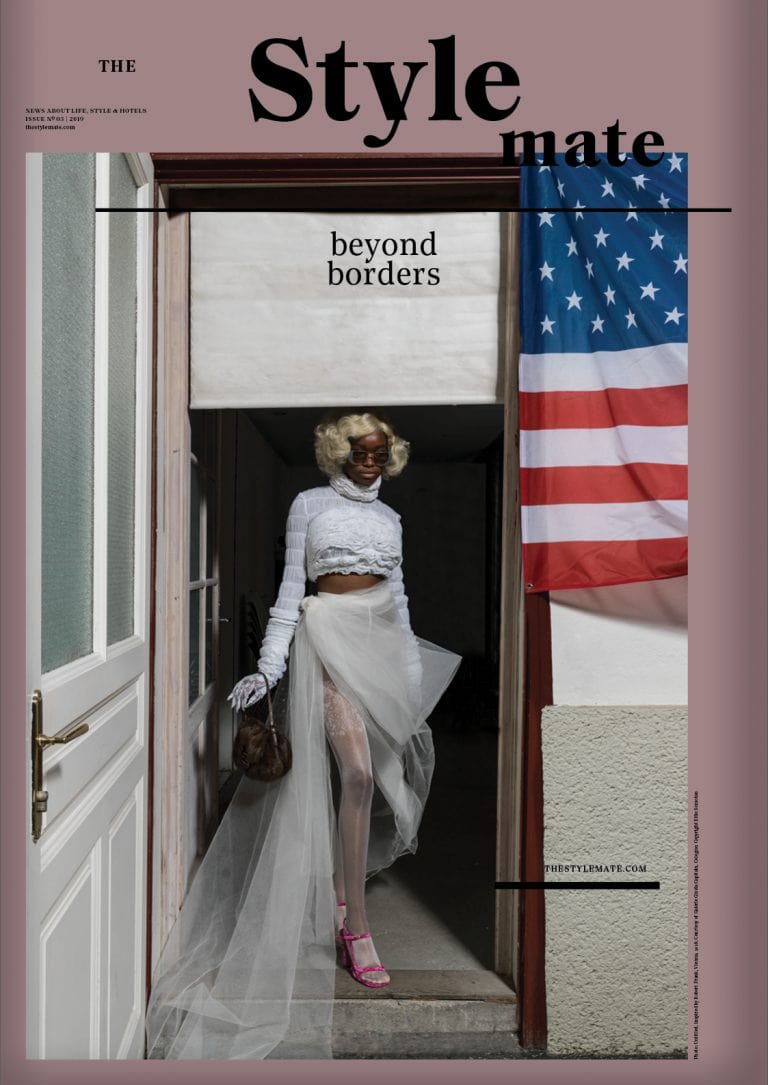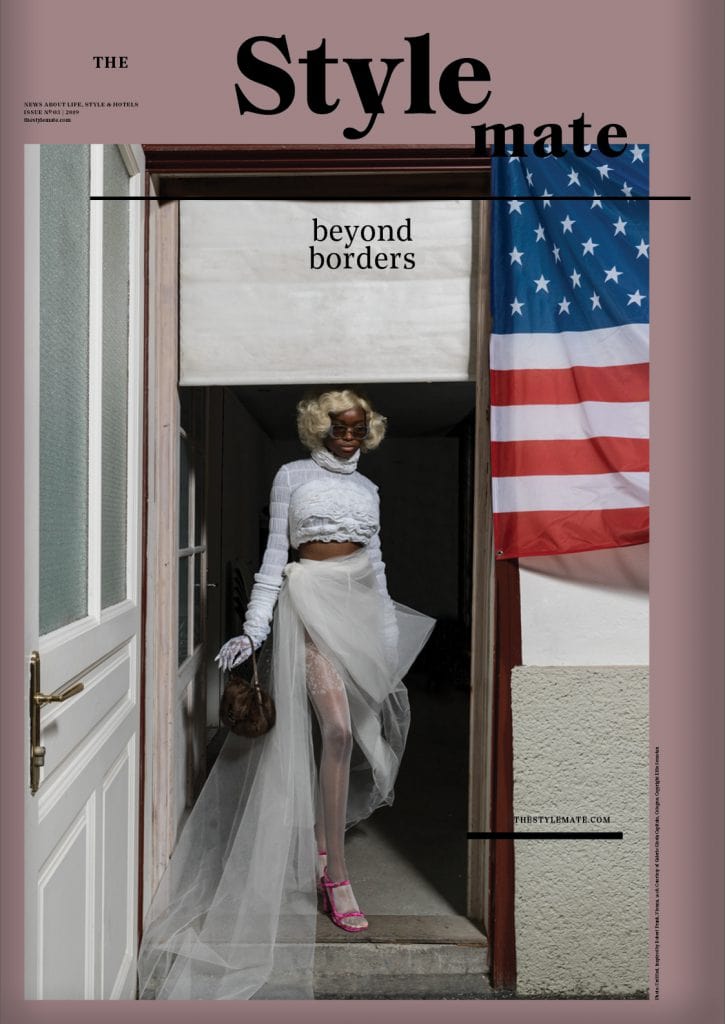 Als junge Frau zog es sie nach Paris, um dort Model zu werden. Im Laufe der Zeit entwickelte sie ein immer stärker werdendes Interesse an der Arbeit hinter der Kamera. Man sagt über sie, sie hätte die Grenzen zwischen Mode- und Kunstfotografie mit ihrer Arbeit aufgelöst. Im Interview mit THE Stylemate erzählt sie uns mehr über sich und ihr Schaffen.
Um Grenzen geht es auch in dieser Ausgabe. Als Anlass, dieses Thema zu betrachten, nahmen wir das 30-jährige Jubiläum des Falls der Berliner Mauer. Am 9. November 1989 wurde euphorisch die Einheit gefeiert und seitdem blickt man stolz auf diesen Moment der überwundenen Grenze zurück.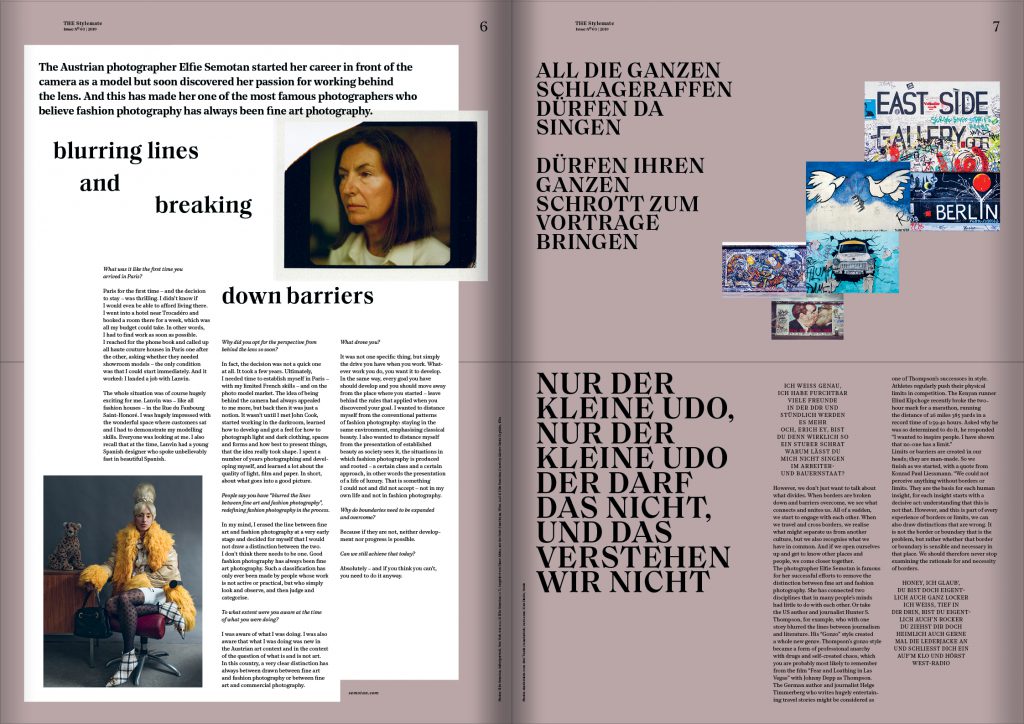 Die Künstlerin Deborah Sengl hält im Interview mit uns jedoch fest, sie sehe auch im heutigen Deutschland "eine nachhaltige und sehr bedrohliche Kluft in der Gesellschaft. Solange wir nicht die Mauern in unseren Köpfen und vor allem Herzen niederreißen, sind wir von einem toleranten und friedlichen Miteinander weit entfernt."
Weil wir glauben, dass das Reisen und das Kennenlernen (zunächst) fremder Menschen dazu beitragen, genau das zu ermöglichen, laden wir Sie wieder einmal dazu ein, lesend Menschen und Orte kennenzulernen und sich von ihnen zu realen Erlebnissen inspirieren zu lassen.