To furnish the living spaces of the new Mutina headquarters at Fiorano, Studio Urquiola has chosen Warli rugs, Elemental and Nomad, designed by Paolo Zani.
Both in custom measures, handmade, are clearly distinguished. Elemental is an essential rug, basic but basic but strongly felt, that responds to man's primaries desires of matter and colour.
Powerful and primitive, Elemental is in tune and composed of one of the classic elements: air, earth, fire and water. It is made with a 'handloom' weaving, in wool and viscose blend with coloured edges in two different colours, and 'dip dye' coloured fringes. For Spazio Mutina, it was chosen in dark grey with light blue and plum fringes.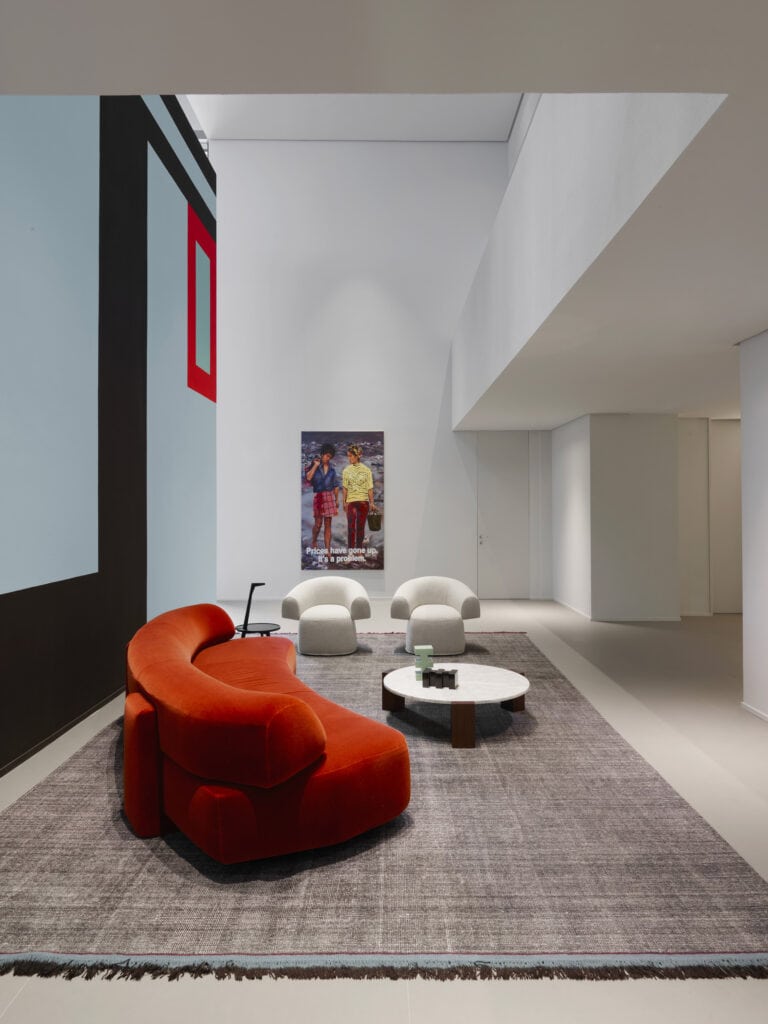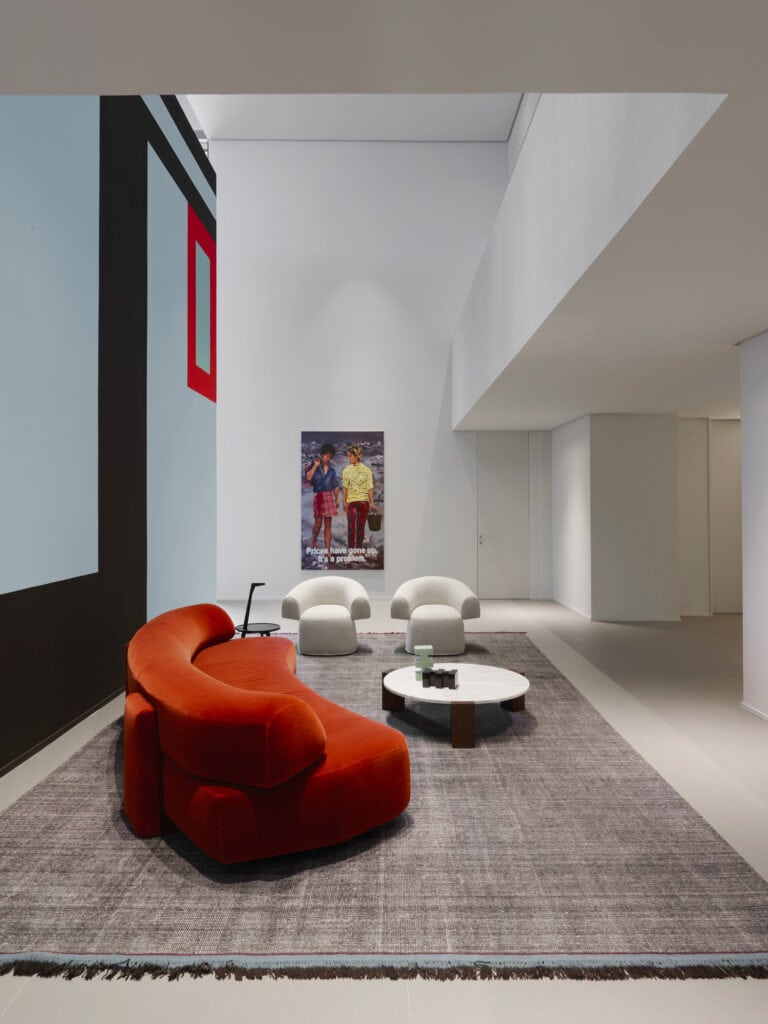 As for Nomad, it is the expression of colours in its most natural and unexpected version. A single surface with edges and fringes in asymmetrical colours. In this case, it is a light handwoven 'dhurrie', with its contrasting borders and fringes in two different colours, in wool and tencel.
A universal collection of 10 colourful rugs, very light, easily stackable and juxtaposed. For Spazio Mutina it was made in charcoal mélange with light green borders and fringes in denim blue and ochre. Nomad is designed to accompany the primary needs of living, it is transient, it can be carried from one environment to another because of its physical but also visual lightness.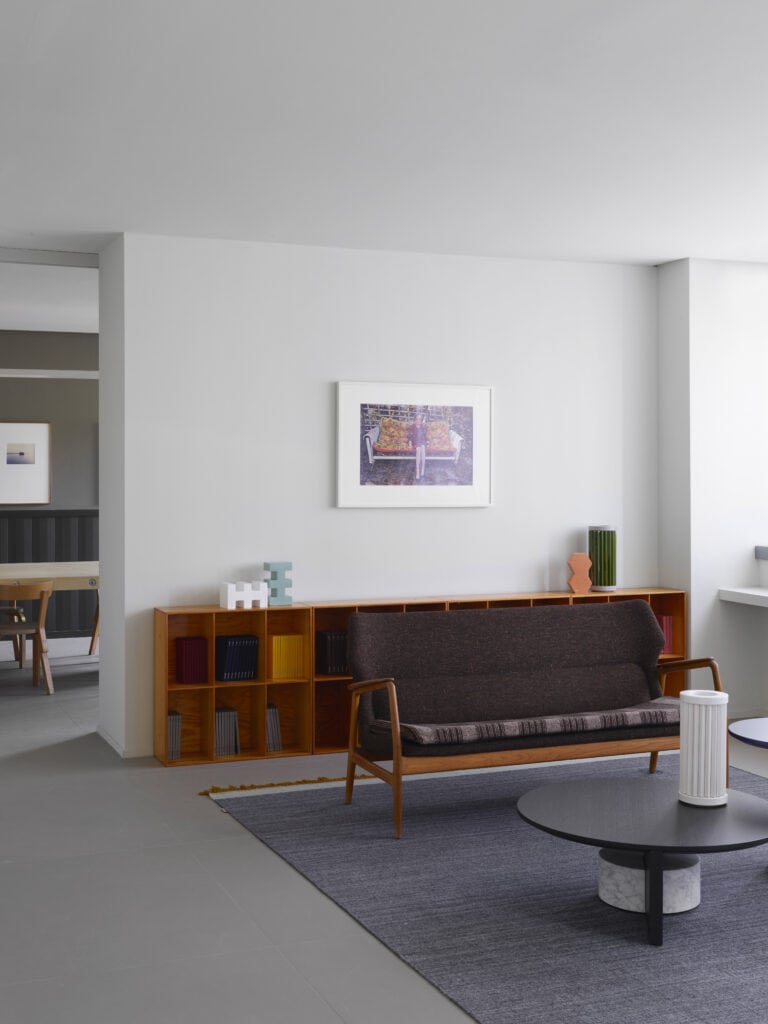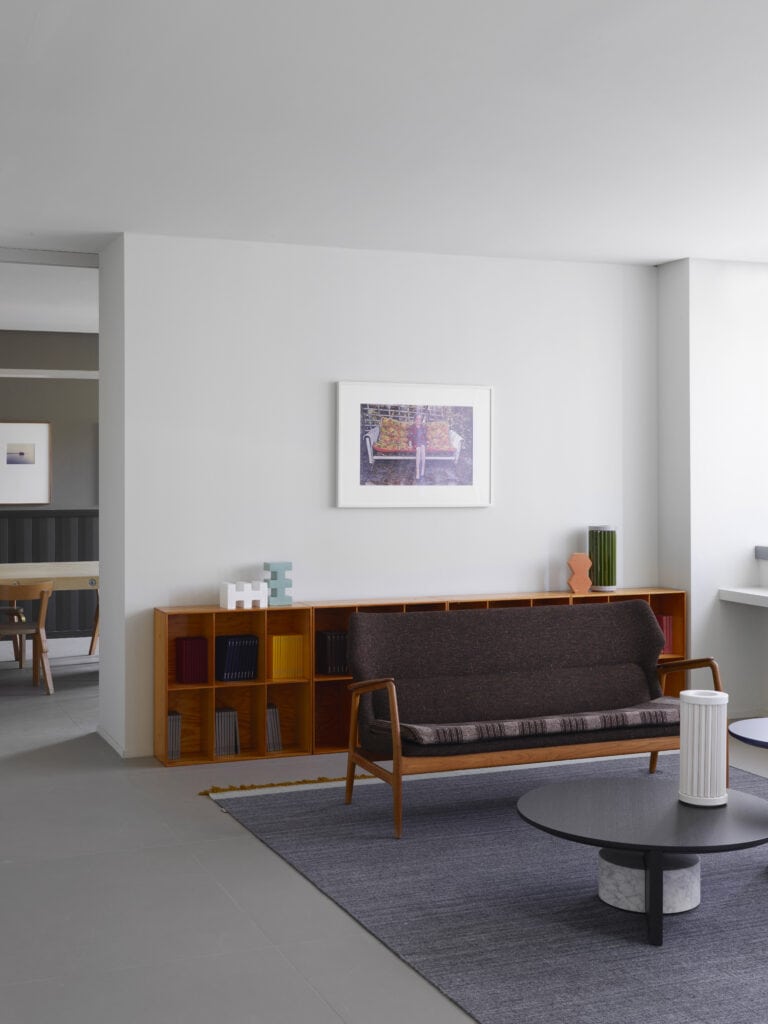 The Warli rugs welcome the visitors at the space designed by Studio Urquiola, re-thinking the interiors as an oasis where you can experience the Mutina brand's "universe", through the interaction between nature and light. Greenery is present in the industrial areas, characterised by spans and large beams, communicating directly with the showroom, where it is possible to meet and spend leisure time in a continuous fluidity between working and recreation spaces, inside and outside.
Paolo Zani, the brand's soul, states: "for Warli 'handloom' is a synonym of rugs of innovative and functional design, made according to a distinctive language of rigorous style, formal use of the colour and quality of production. We are really proud that brands of excellence as are Mutina and Studio Urquiola have recognized our design research."