The Eder Collection, Text: Nina Prehofer
The Schwaiger family has already developed two creative hotel concepts as part of their Eder Collection, but at the end of 2021, the lifestyle hotel and adults-only accommodation will be joined by a new addition that boasts an unprecedented family concept.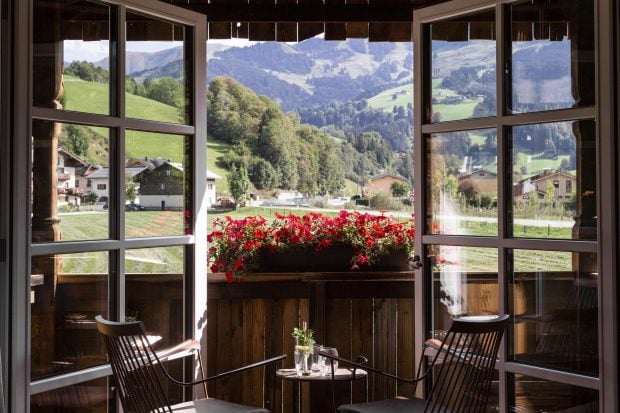 In the heart of the Salzburg mountain landscape lies the small tourist destination of Maria Alm, where the scenery is remini- scent of the backdrop to an old-fashioned film: verging on cheesy, yet stunning all the same.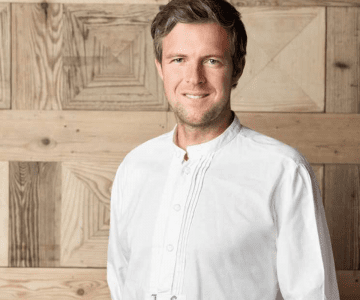 Josef "Sepp" Schwaiger and his family have known for generations that a nostalgic setting such as this is the ideal location for modern hotel concepts.
They started in the 1960s with the Eder guesthouse on Dorfplatz, which Sepp then transformed into the four-star lifestyle Hotel Eder as a 21st-century attraction for design enthusiasts, wellness junkies and cool families.
The stylish Hotel SEPP followed in 2018 – even more modern, even more cool, and only for guests over 21.
Next: mountain cabin and village shop
In the same year, Sepp's brother opened the Tom Almhütte rest stop at 1,166 metres above sea level, which has yet to see any competition. It's here that hikers and winter sports fans meet Choupette the pug, the accommodation's charming four-legged mascot, and enjoy chilled drinks in a sophisticated mix of design and architecture that bears the unmistakable signature of the imaginative family.
Last year, head of the family Sepp applied his creative talent to the new Maria & Josef village shop, which in times like these also offers online shopping.
And what does 2021 hold? The next project is already out of the starting blocks in the form of a rather different kind of family hotel.
A visit to tante frida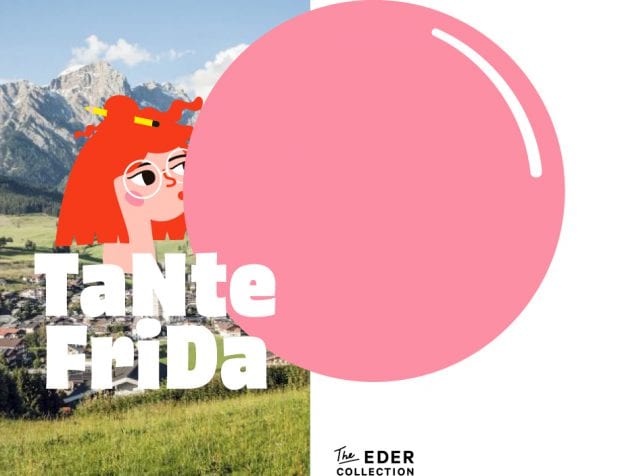 The new Tante Frida hotel promises happy guests, extraordinary stories and exciting action, and will be open to captivate young and old alike from December 2021. Rules? Boring! The Tante Frida hotel sees itself as a playful tribute to all children, big and small, and provides plenty of room for the imagination to flourish. It's not a family hotel in the traditional sense – more like a fabulously crazy place to have fun all together. As in each of the other Eder Collection hotels, design plays a pivotal role at Tante Frida. Individual experiences are encouraged in a clever and interactive way, while at the same time there are places to retreat to and well-being zones where both children and adults will be able to relax to the full.
The 80 spacious and imaginatively equipped family rooms at Tante Frida compete for the time and attention of the guests with many other attractions, such as the Flying Fox and Fritz the parrot. Visitors will encounter the fictional, eponymous main character at every turn, and are sure to remember her fondly long after their stay. She's not easy to forget, that Tante Frida.
Hotel Eder & Hotel Sepp are MEMBERS OF LIFESTYLEHOTELS