The Geba Carpet Gallery has been located in the heart of the old town of Graz since 1987 and is renowned in international carpet design. At its beginning, Harald Geba decided to rethink carpets. He is considered a pioneer of the idea of combining modern designs with traditional craftsmanship. Today, Geba rugs are classics of a timeless modernity, in which the charm and flair of handwork always remain palpable.
Over 35 years of experience in furnishing and designing private residences, offices, hotels and public buildings in the object area speaks for itself. Based on its diverse production-technical possibilities, Geba is an ideal partner when it comes to incorporating rugs into interior design. Many years of Geba experience and its services are appreciated by architects, interior designers and branding managers worldwide. The company is happy to contribute its knowledge, experience and expertise to the development of joint projects.
Design diversity
When the selection of rugs is part of a corporate identity, a perfectly coordinated colour and design concept can be developed. The choice of colours plays a central role in this: The Geba colour palettes include 256 individual shades that can be freely combined for each design. However, all colours predefined by the customer (RAL etc.) can also be implemented exactly.
Geba works together with two different studios that specialise in the realisation of different designs. While one studio uses only natural colours, the other uses synthetic colours. The designs with synthetic colours are used where exact adherence to colours is desired. If a little more room is given to individuality and chance, natural colours are recommended.
Shapes and sizes: Individual productions of various shapes (e.g. rectangular, square, round, runner, triangle, ellipse, …) and carpet sizes (also oversized up to a length of 15m and a width of 10m) are possible upon customer request. Depending on size and design complexity, the production time from design approval is 8 to 16 weeks.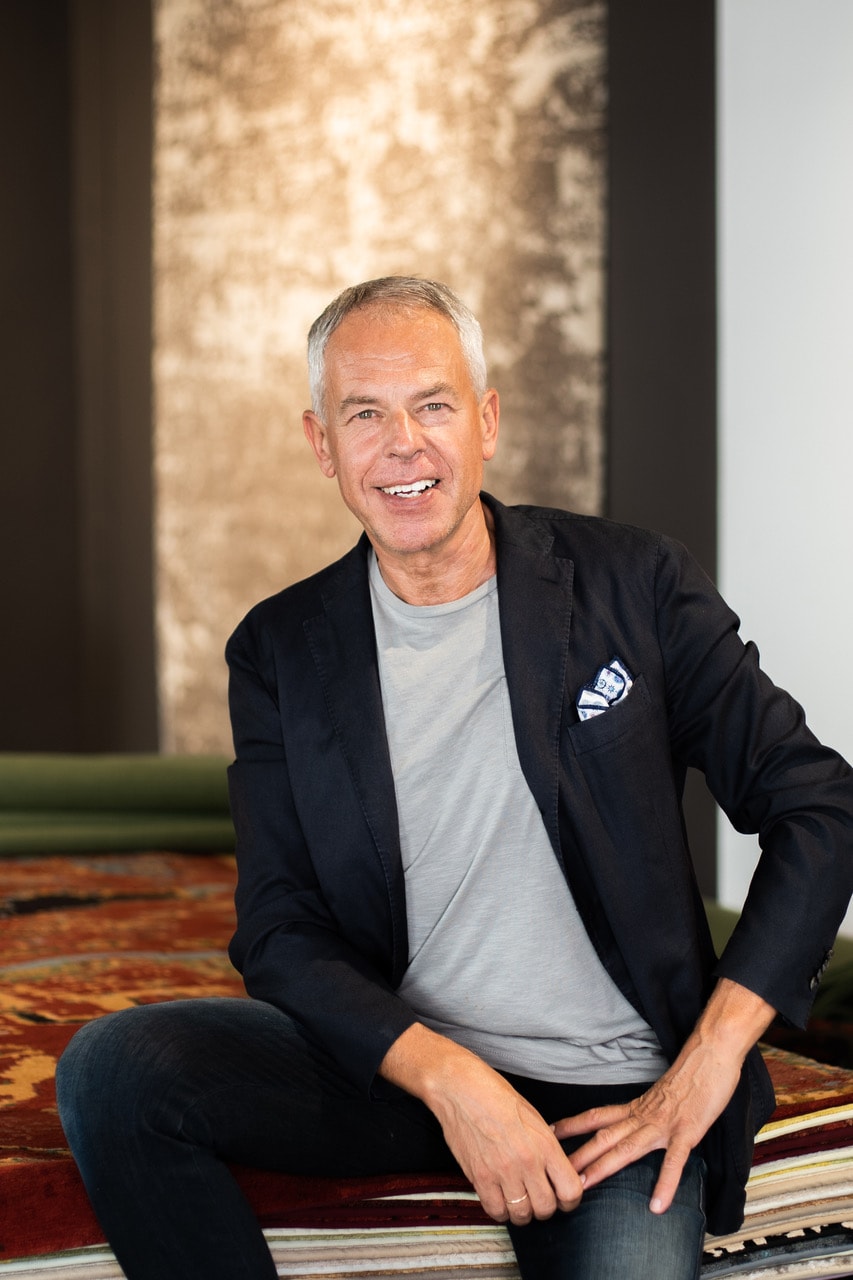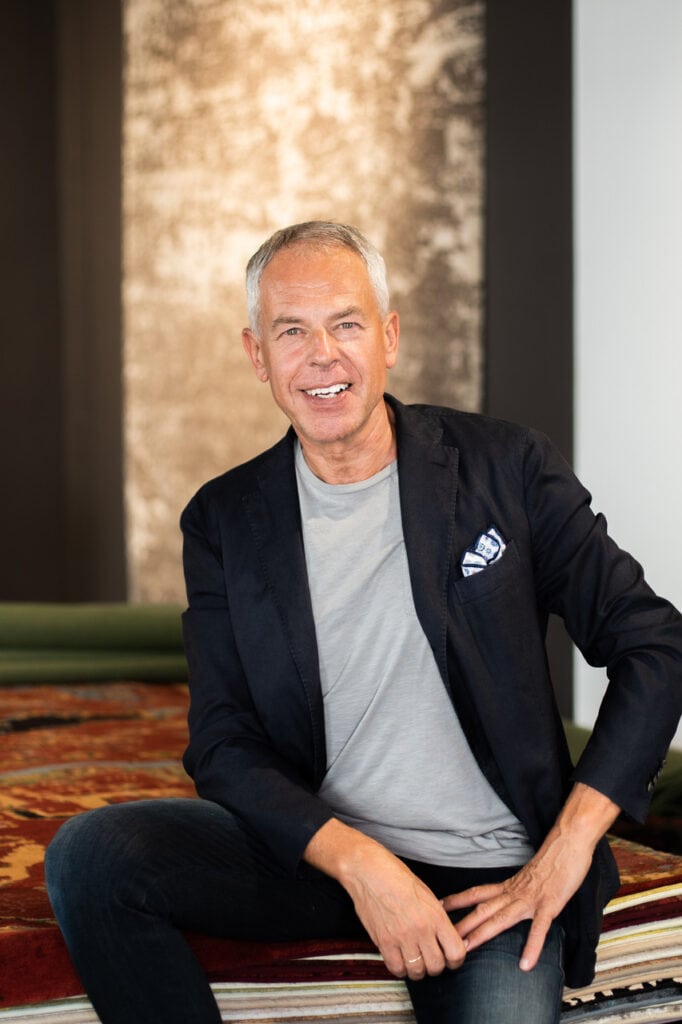 During the conversation with THE Stylemate, expert Harald Geba explains why people should prefer rugs over the sofa, where he gets his inspiration from and what fair production actually means …
Read the interview >>
Material diversity
The basic material used is Tibetan highland sheep's wool, which is sheared, carded and spun by hand.
Tibetan highland sheep wool:
moisture-absorbing, odour-absorbing & self-cleaning
stores body heat & has a thermoregulating effect
flame retardant, antistatic & antibacterial
high elasticity & durability
Silk:
for that extra bit of suppleness
Optics: soft sheen, natural elegance
high dimensional stability
exceptionally hard-wearing & tear-resistant
high knot density due to special fineness
Vegan materials
Alternative material solutions make Geba rugs particularly suitable for people who are sensitive or allergic to wool.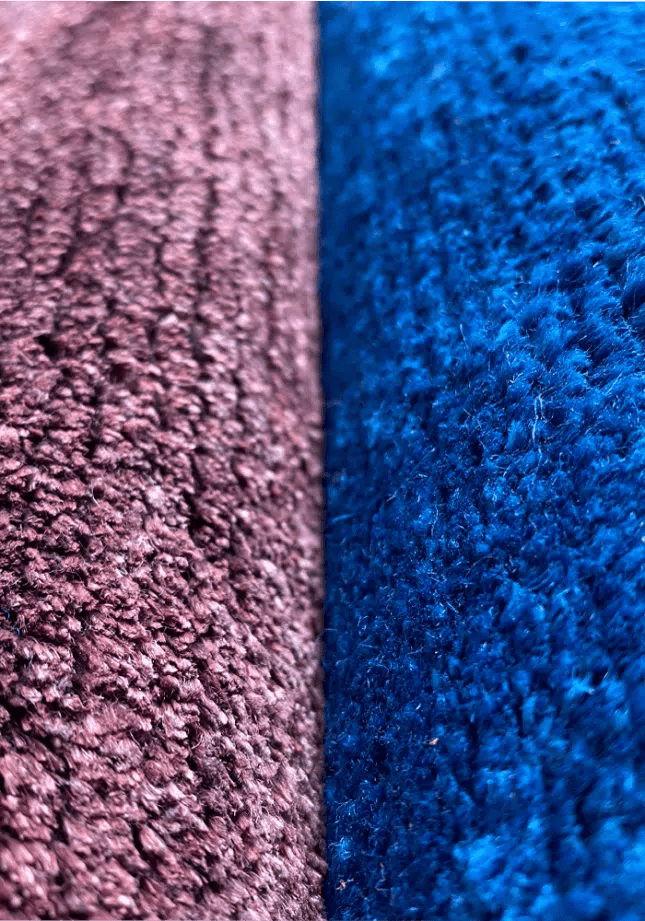 Hemp:
rougher surface
exceptionally robust, resistant material
antistatic and therefore dust-repellent
does not catch fire when heated (only chars up to 1000°C)
especially suitable for hallways, kitchens and SPA areas
Linen:
cooling and pleasant effect
bacteria repellent
almost antistatic
dirt resistant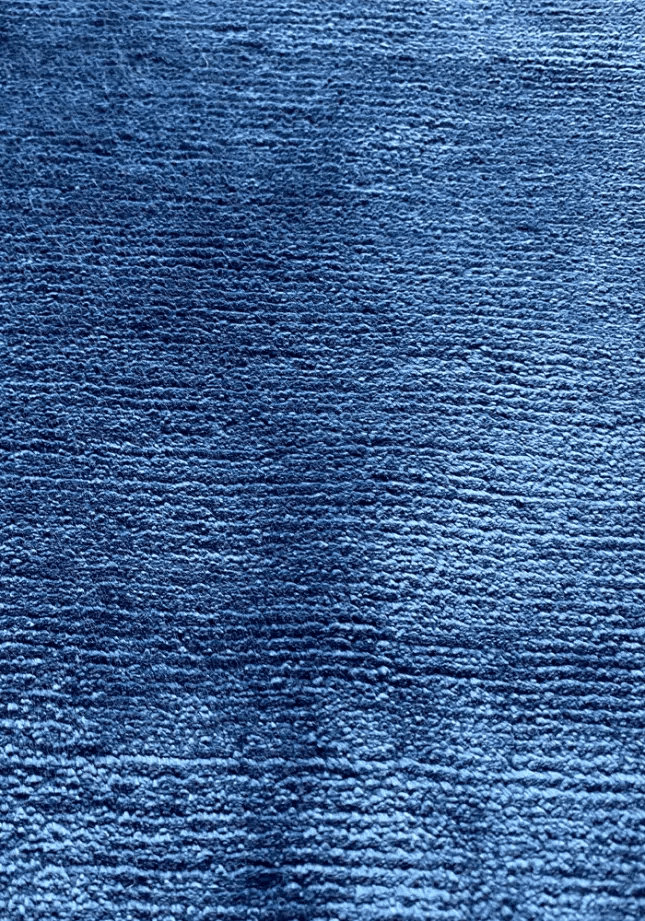 Soy silk:
Soy silk has similar properties to animal silk
shimmering sheen
high moisture absorption
temperature regulating
completely biodegradable
If required, other materials can also be used, such as: Bamboo silk, nettle, viscose, banana silk and many more.
How Geba works in your home or hotel
When we get to know a new rug, we first do so with our eyes: we see the pattern, the colours and make a first contact. But a rug quickly conquers all our senses – we walk barefoot over it, stroke it with our hands, trace the patterns with our fingers. We conquer it as a playground where we can also sit, lie down, listen to music, talk to each other, meditate, read …. Because a rug is always more than a textile image – it changes the way spaces are perceived and used. This is exactly what the Geba rug gallery has set itself the task of doing.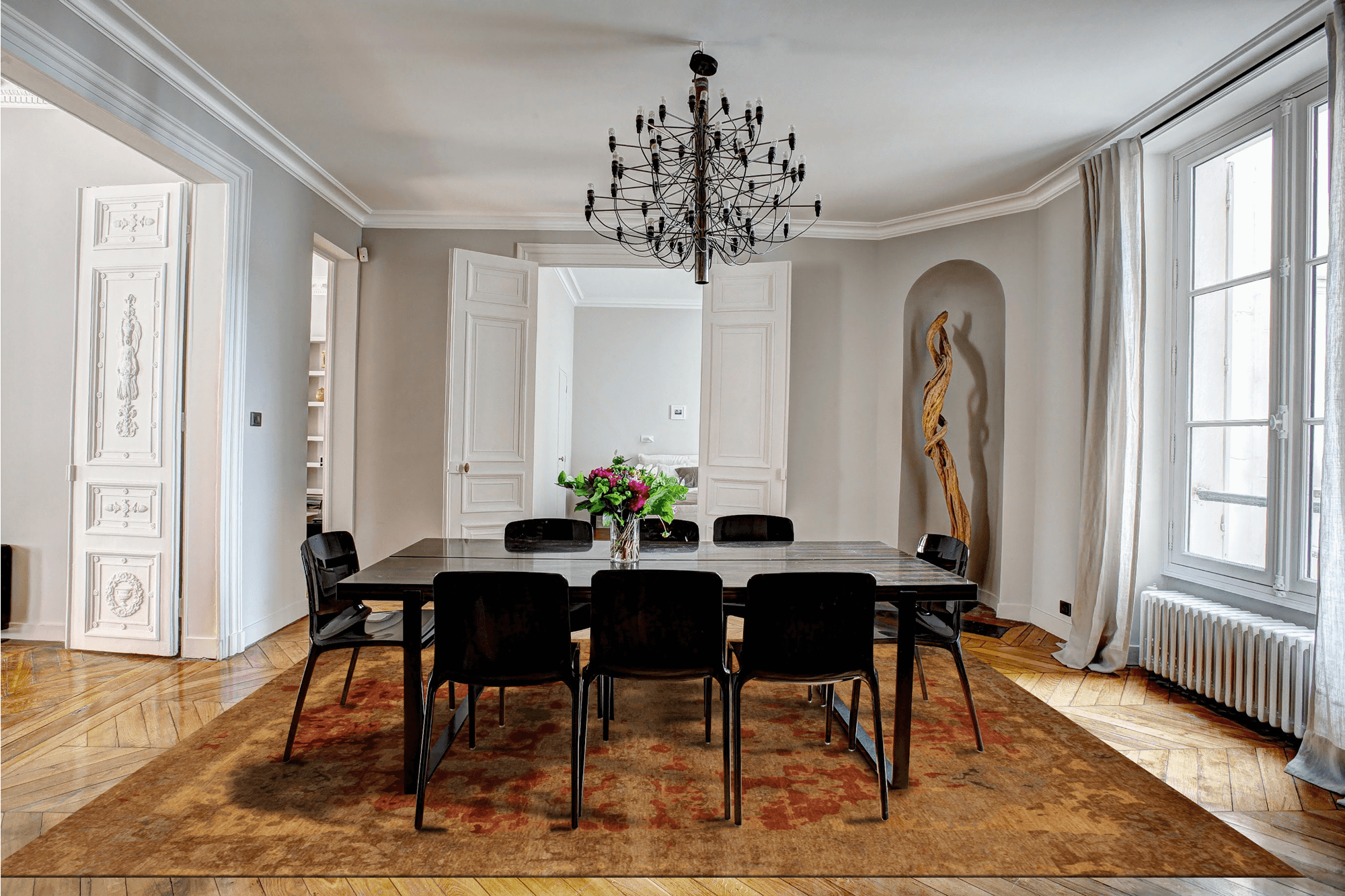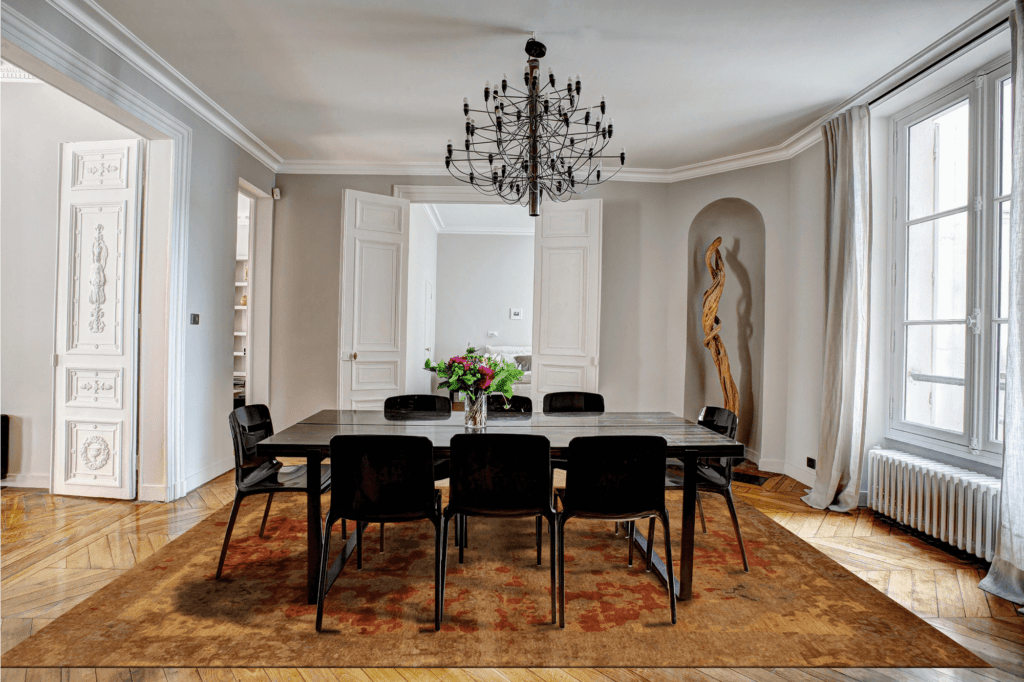 1. Rugs create a space anew – they revive it with their soul
2. A rug provides support and grounds you
3. It invites you to relax and sprawl out, and can also have a meditative effect
4. In hotels, where there are rugs as soon as you enter reception, you don't just feel welcome, you also have the feeling of having arrived
5. Rugs can have the same effect as reflexology
6. Wool and silk nestle softly around the feet
7. It changes the way spaces are perceived and used
Geba online >>