With his abstract motifs, Harald Geba brings new life to traditional Tibetan knotting. He links ancient cultures with modern design and captivates architects, hotel owners and individuals with timeless rugs that are made by hand under fair conditions in Nepal.
Q&A | Rugs for your comfort zone: Harald Geba
During our conversation, Harald Geba explains why people should prefer rugs over the sofa, where he gets his inspiration from and what fair production actually means.
Q — Your philosophy is to bring people down to the floor. Why should people prefer sitting on a rug to the sofa?
People spend so much time in cars or meetings. When you then get home, kick off your shoes and there's a big rug there, you get an instant feeling of cosiness. A rug provides support and grounds you. It invites you to relax and sprawl out, and can also have a meditative effect. As a family, we really like sitting on the rug to watch TV, eat a snack or sip a glass of red wine. This also results in more topics of conversation than if you're sitting opposite someone.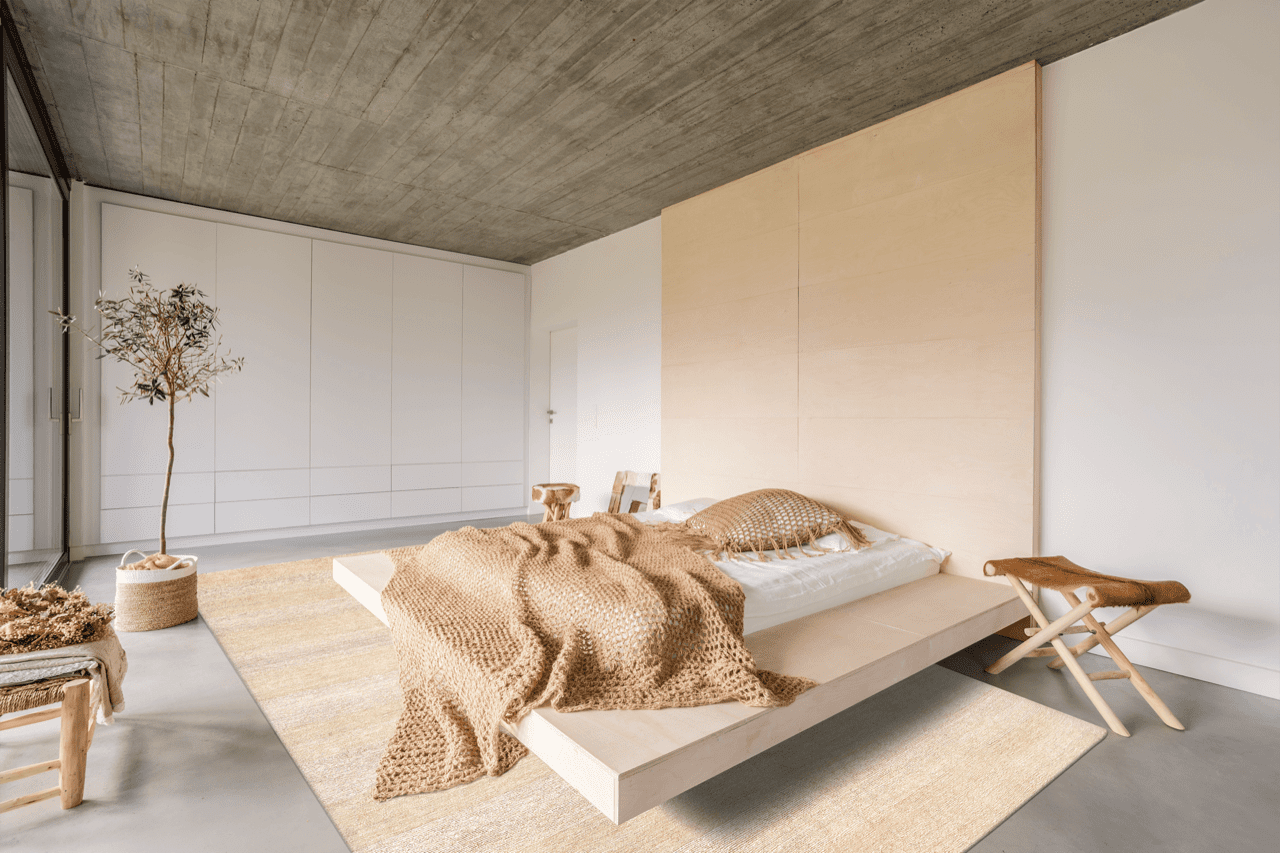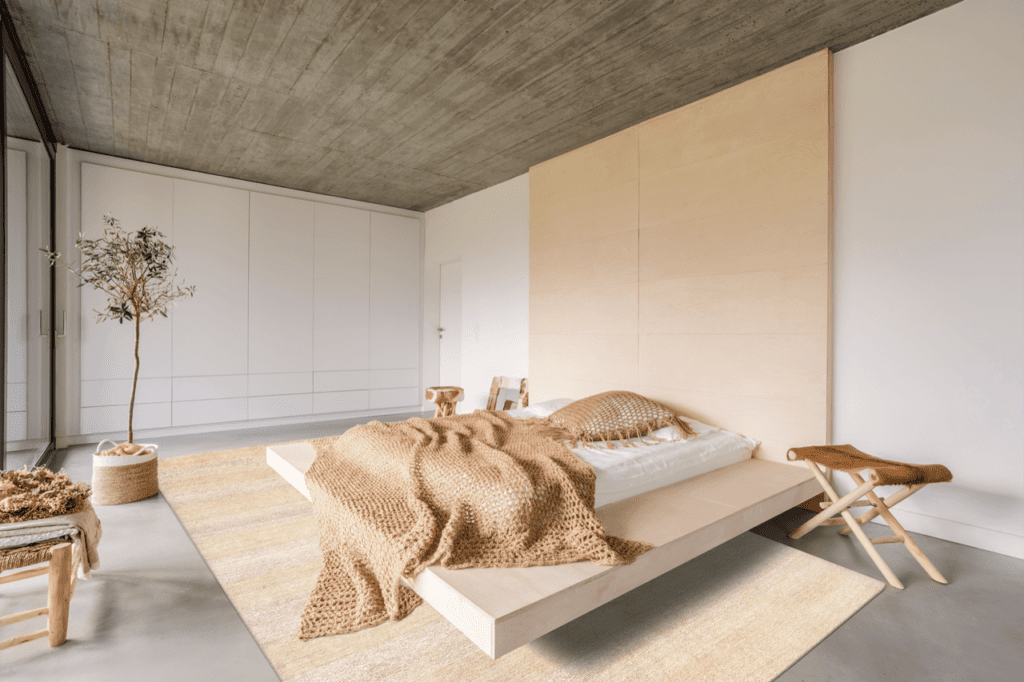 Q — Where is it best to roll out a rug?
When I first started out at an oriental rug distributor, it was customary to have rugs everywhere. These days, it's recommended to have individual large pieces to define certain areas and create zones. In a home, that could be the sofa area or a dining area. In meeting rooms, rugs provide a more interesting environment for discussion and improved acoustics. And in hotels, where there are rugs as soon as you enter reception, you don't just feel welcome, you also have the sense of having arrived.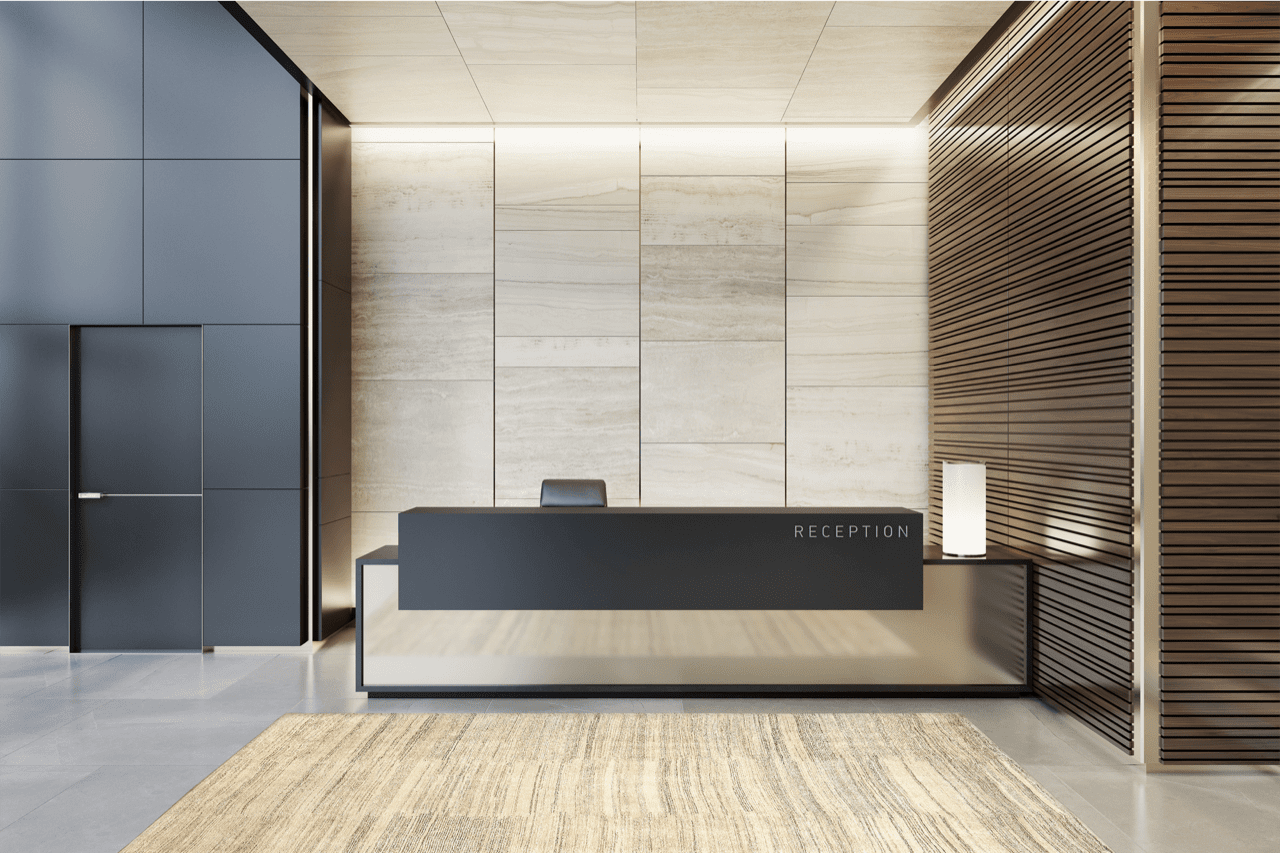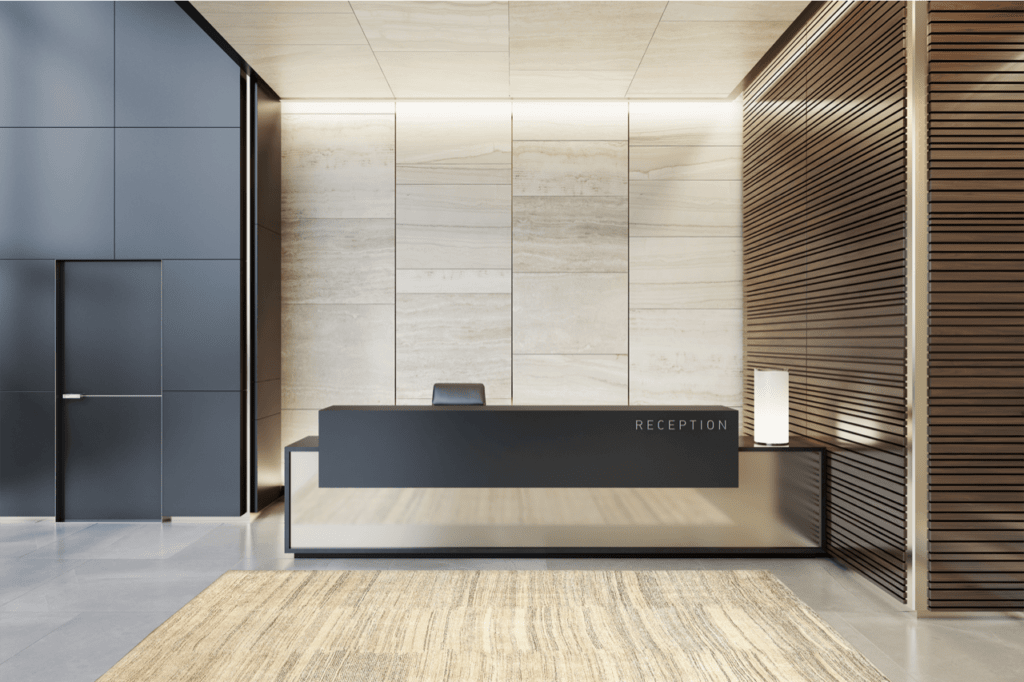 Q — Can you tell us about the most exciting commissions you've had?
There was the collaboration with fashion designer Emanuel Ungaro, who sent us fabric and asked us to make a rug collection out of it. For Salzburg cathedral, we were contracted to design rugs using religious colours for the altar area. We've also had some interesting commissions from New York-based star architect Richard Meier and Austrian architect Gustav Peichl. The motifs resemble works of art.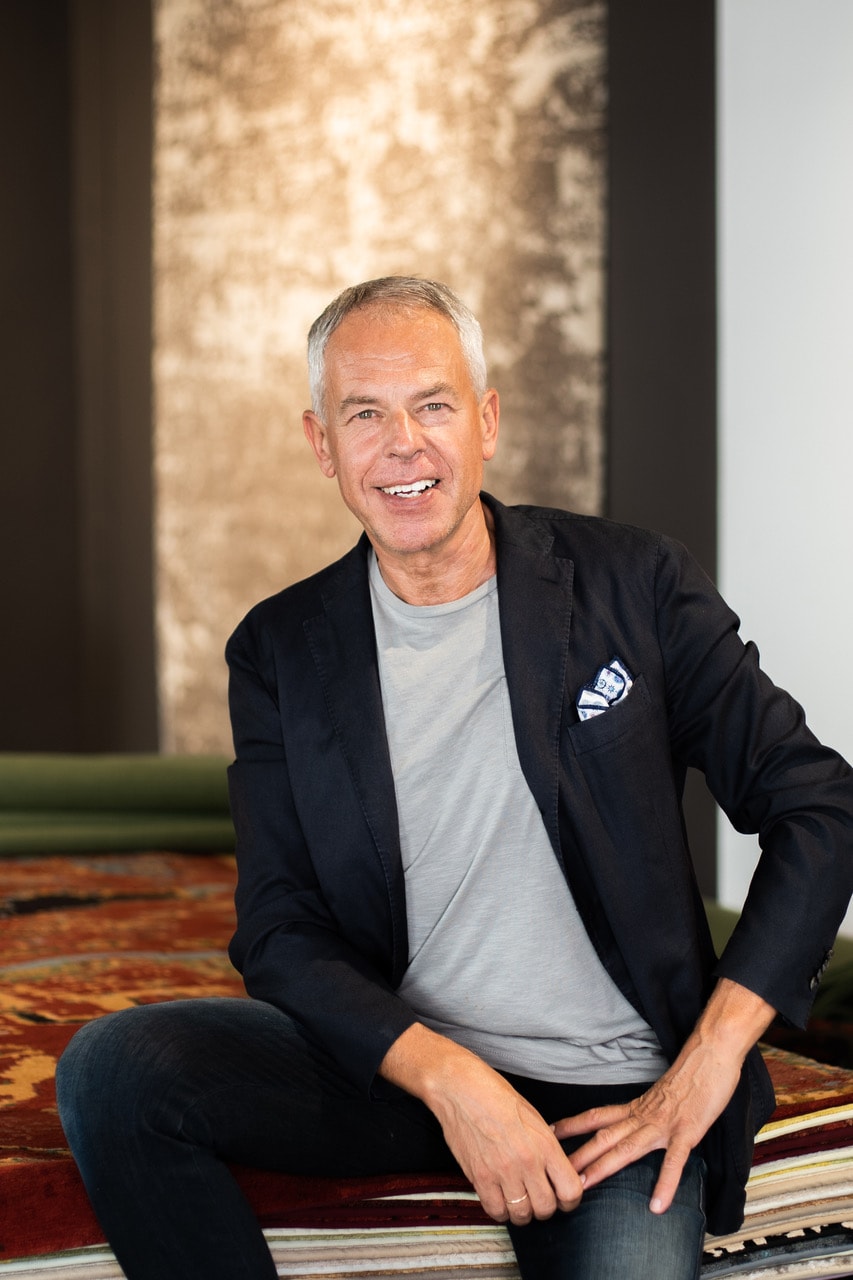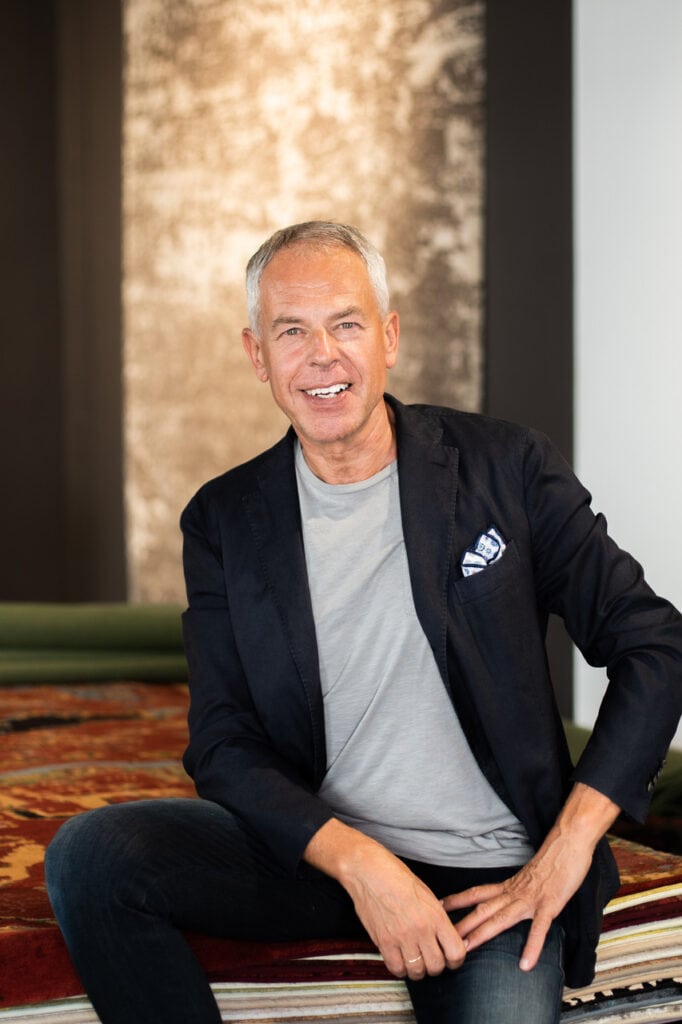 About Harald Geba
Harald Geba set out in the early 1980s to discover and remeasure the world of carpets. Somewhere along the way between Graz, London, the highlands of Anatolia and Kathmandu. After a basic training as a carpet dealer in Graz, Harald Geba went to London, worked in the industry, learned English and spent the rest of his free time in galleries and auction houses like Sotheby's and Christie's. There he bought oriental carpets at auction, with which he built up the economic basis of his own business. The modern art he studied extensively in London gave rise to the idea of combining traditional carpet weaving with his own modern carpet designs …
The Geba rug gallery in the heart of Graz's old town is a special place with over 500 years of history.
Geba online >>
Q — The motifs resemble works of art. What stories are you telling us as a designer?
I try to give the rugs a timeless design: not fully on trend, yet still modern. For me, it's about creating a link between a knotting tradition that's thousands of years old and our culture. To do this, I reinterpret ancient oriental motifs that have been passed down. Coming from southern Styria, I'm also impressed by nature, and I pick out individual elements and massively strip them back. Of course, I'm not saying that my designs are the best, which is why we also really like to collaborate with designers and apply their ideas in combination with our expertise. We designed and made a rug with Patrick Rampelotto that was bought by MAK and added to the collection.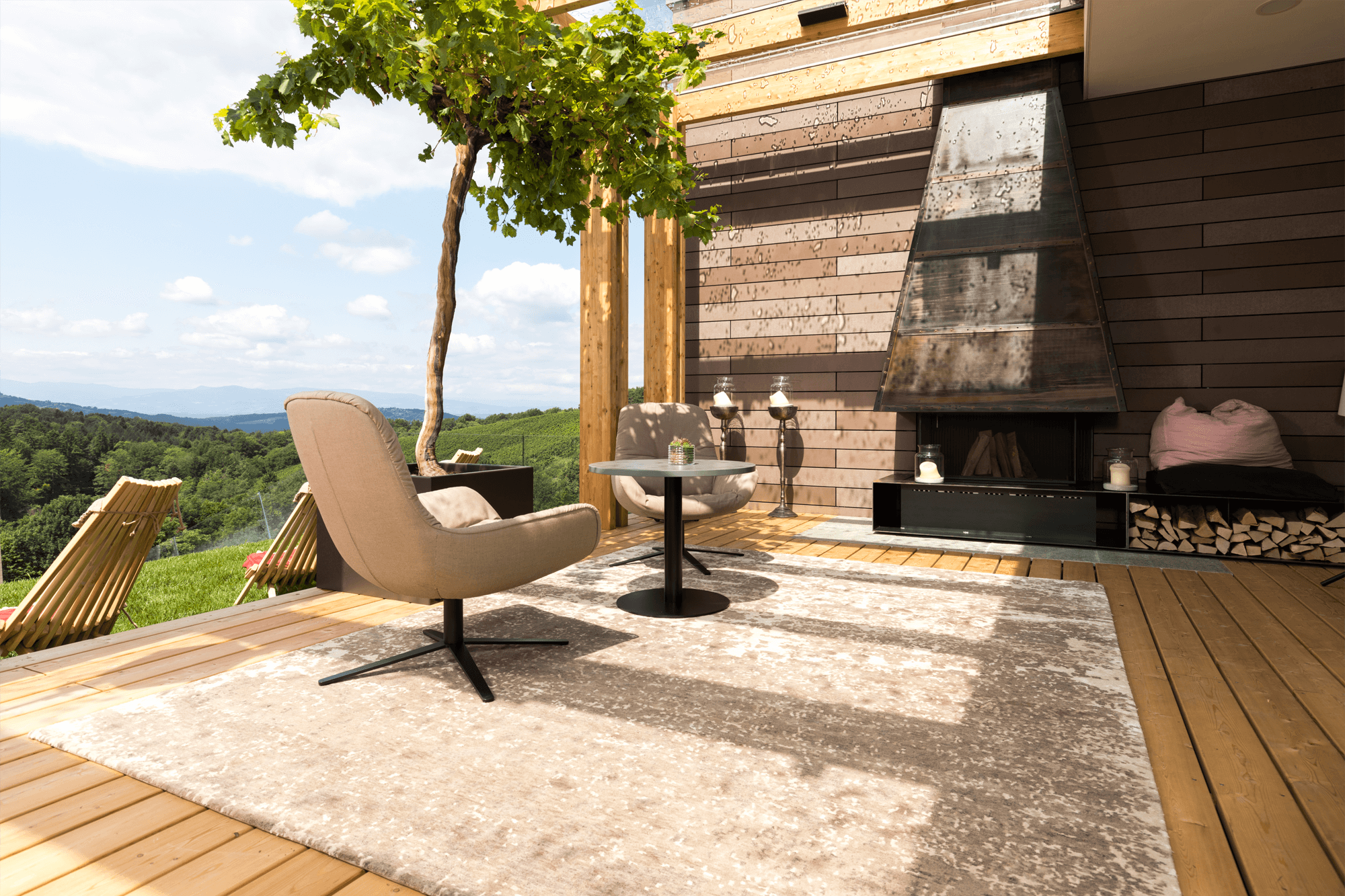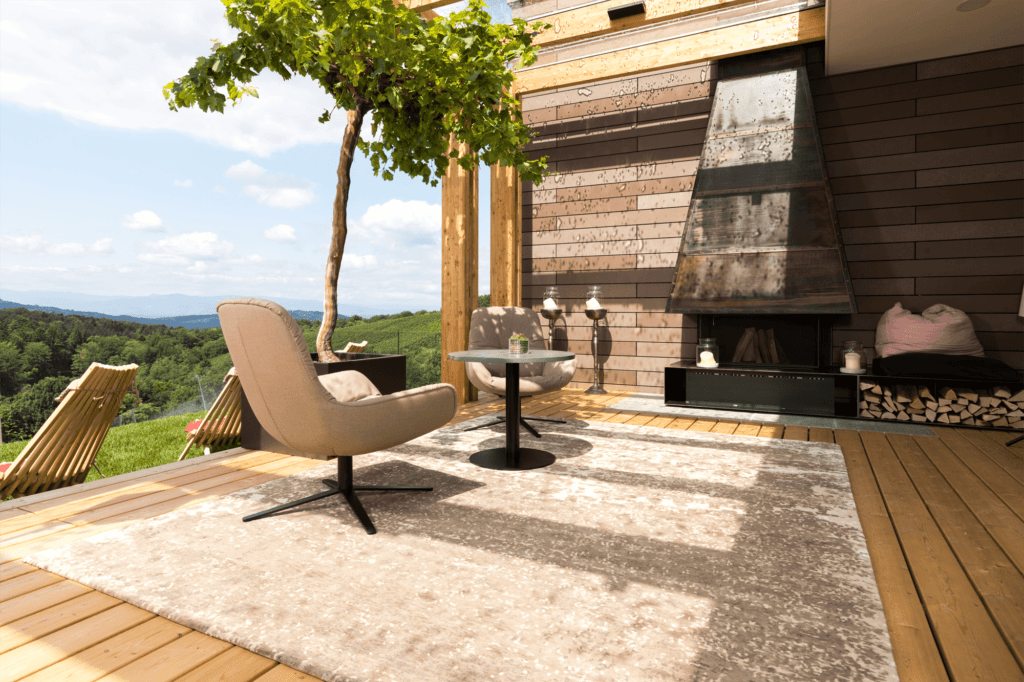 Q — You mainly use sheep's wool in production. What are the benefits of this?
Tibetan wool has character and charm because it's not pure white, meaning the colour takes on different tones. The sheep live at an altitude of over 4,000 metres and are protected from the cold by their fat content, which makes the wool durable and resistant to dirt. The rugs are flame retardant and easy to clean, so you don't have to take your shoes off!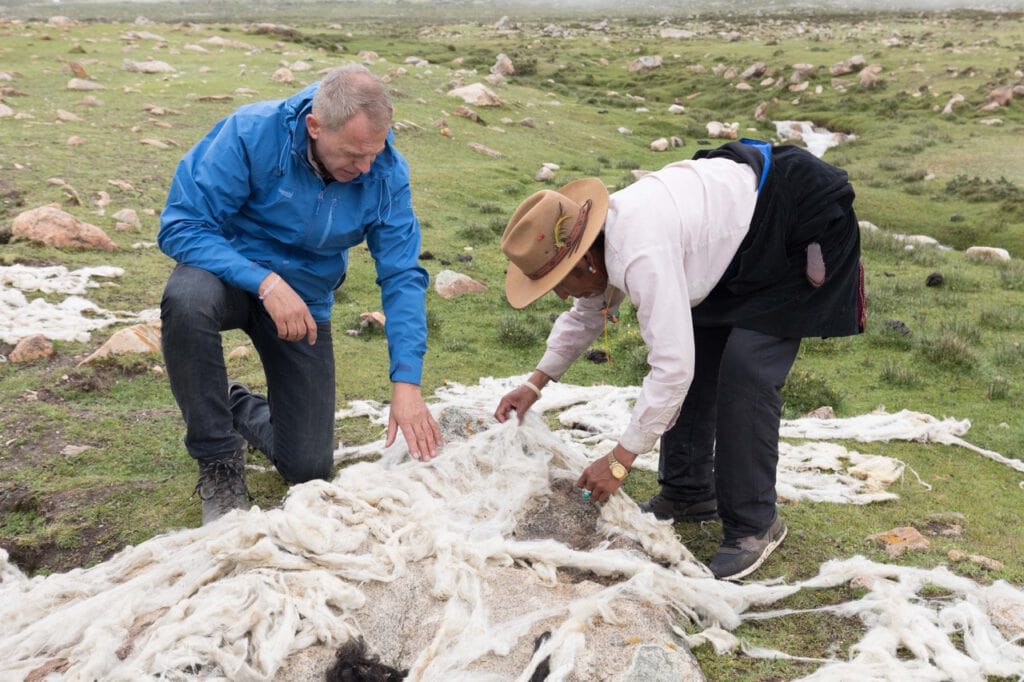 Q — You also sell vegan versions. What are they like?
If wool isn't suitable for some people or they have chosen to avoid animal products, there are a number of vegan alternatives that might be also interesting for non-vegans: stinging nettle and hemp are perfect for bathrooms and spa areas because they're extremely hard-wearing and quick-drying. Soysilk has similar properties to its animal equivalent and linen has a cooling and pleasant effect.
Q — From shearing to knotting, there are many people involved in production. What role does the feel play in the end product?
The wool is brushed and spun by hand, meaning it varies in thickness and therefore has more personality. We can achieve great effects with Tibetan knots if you don't cut off certain rows as usual. Rugs also become sculptural through the combination of materials used or by using different pile heights. One result of this is visual appeal, while it can also make them coarser or softer. In some cases, rugs can have the same effect as reflexology.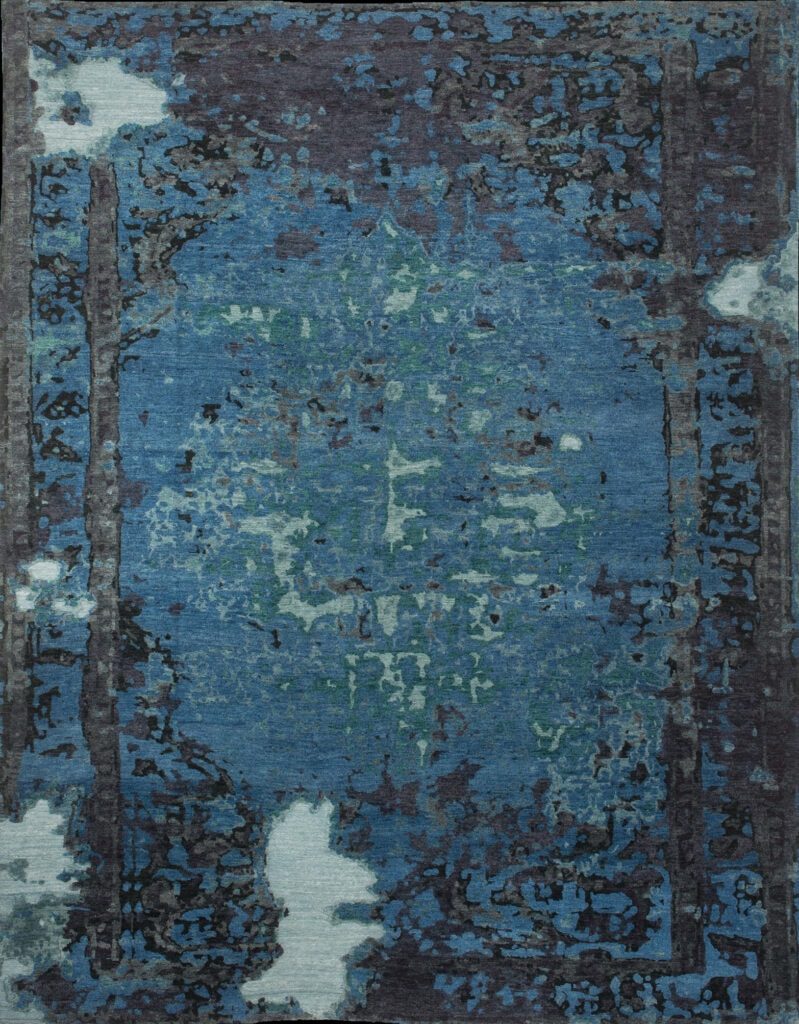 Geba – Rug "Antique Blue"
When we get to know a new rug, we first do so with our eyes: we see the pattern, the colours and make a first contact. But a rug quickly conquers all our senses – we walk barefoot over it, stroke it with our hands, trace the patterns with our fingers. We conquer it as a playground where we can also sit, lie down, listen to music, talk to each other, meditate, read …. Because a rug is always more than a textile image – it changes the way spaces are perceived and used. This is exactly what the Geba rug gallery has set itself the task of doing.
Material: 90% Tibetan sheep wool, 10% Chinese silk
Dimensions: 90 x 150 cm
(for an extra charge also available in sizes 170 x 240 cm and 250 x 320 cm)
Nodes: 100
Origin: Nepal
Q — Geba rugs are produced in line with fair policies. What does that mean in practice?
We're members of Label STEP, an organisation established specifically for this purpose. That means a ban on child labour, a fair wage, gender equality and fair working conditions – such as having enough light and enforcing rules about breaks. Part of the purchase price people pay also goes towards funding a school.
I regularly travel to Nepal to see this in action for myself.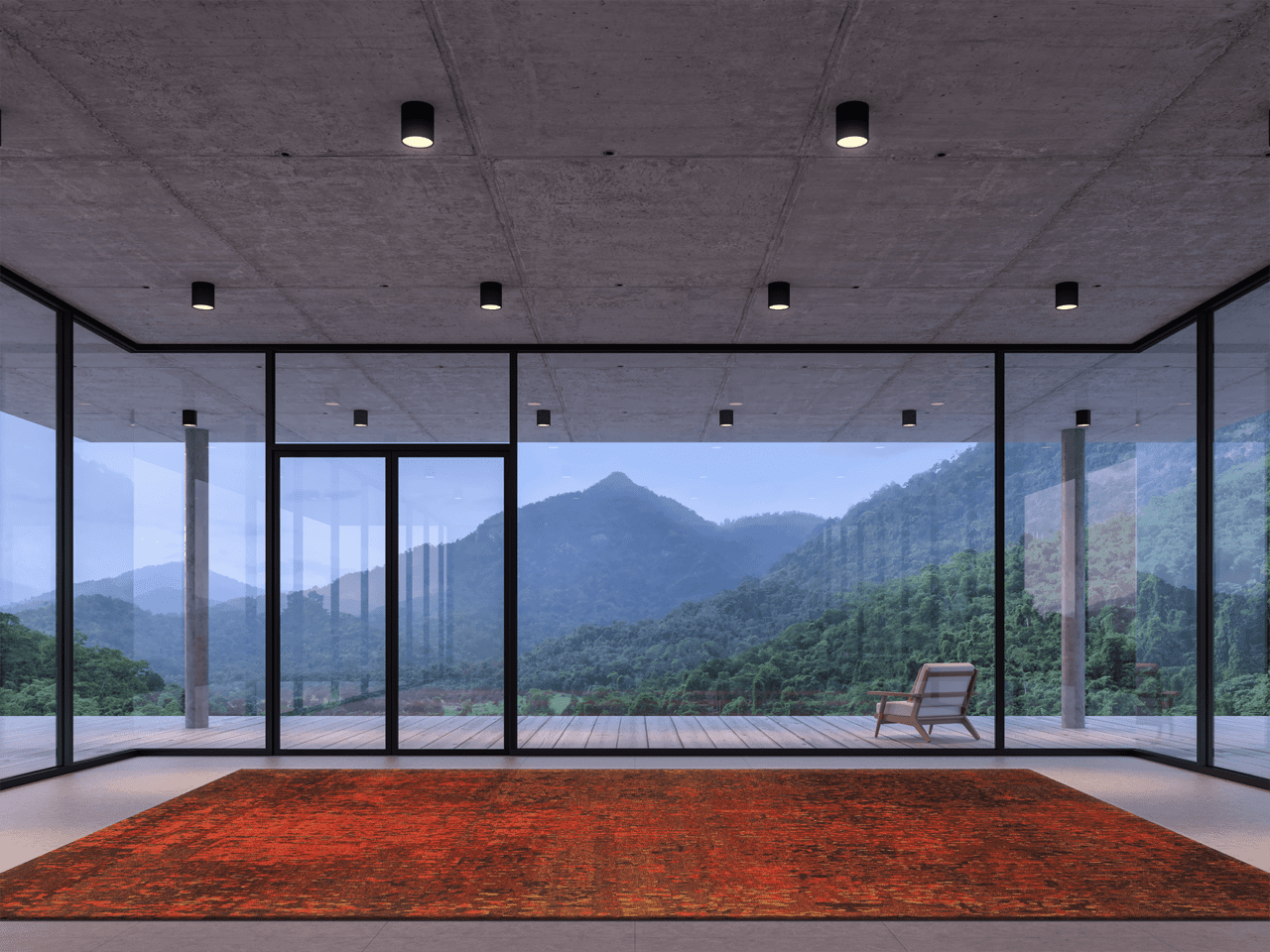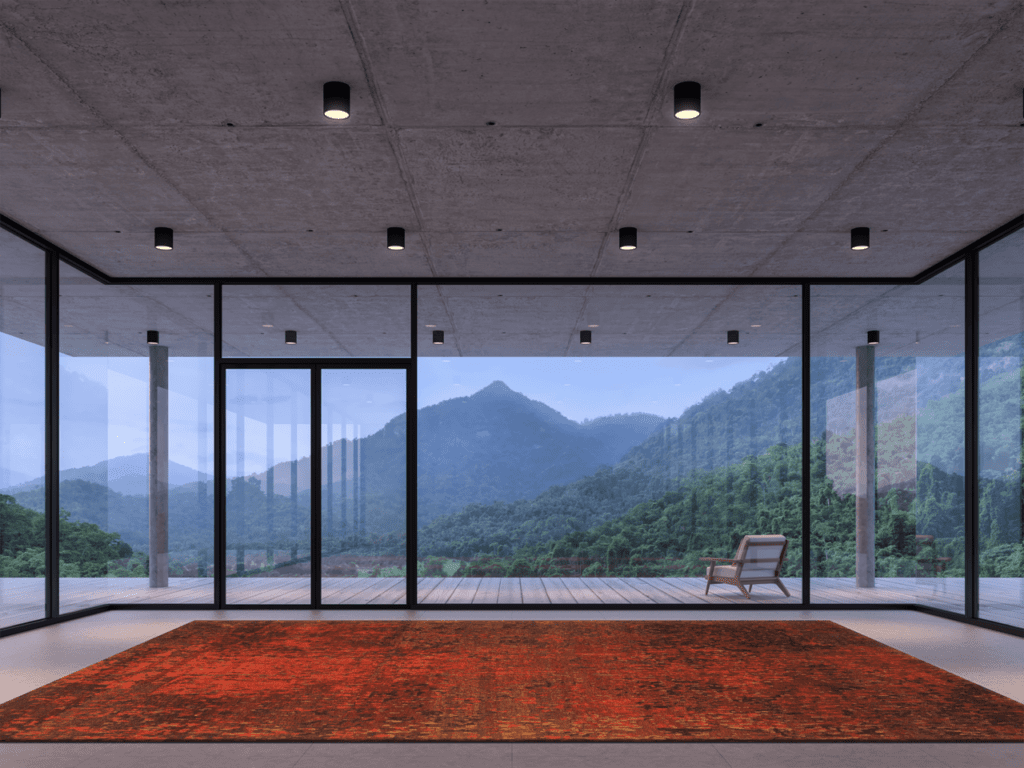 Q — Geba rugs are produced in line with fair policies. What does that mean in practice?
If you hang rugs on the wall, they become pictures. Unlike a painting, they also have a texture. You can feel the wool, and the acoustics in the room are improved as well. This can help with meditation.
Photos: Geba GmbH
Geba online >>