Some places inspire us. They get the best out of us the opportunity to look deep into ourselves and to recognise who we are. THE Stylemate has discovered three places that modern spiritual seekers absolutely must visit.
Ubud, Bali
WHAT YOU'LL FIND THERE: Inner balance
THE ITEM: A yoga mat
Situated among hills and rice fields, Ubud is Bali's cultural and spiritual centre. The place has everything your heart could desire as a modern spiritual seeker: excellent vegetarian restaurants, some of the world's best yoga studios and all kinds of meditation and healing. This is where western spirituality and Balinese tradition exist side by side: traditional dances and elaborate temple ceremonies bring colour to the streets, while travelling yogis watch on in fascination. In Ubud, the yoga mat is much more than a fitness aid, it's a place for your self-love routine and an absolute must-have accessory.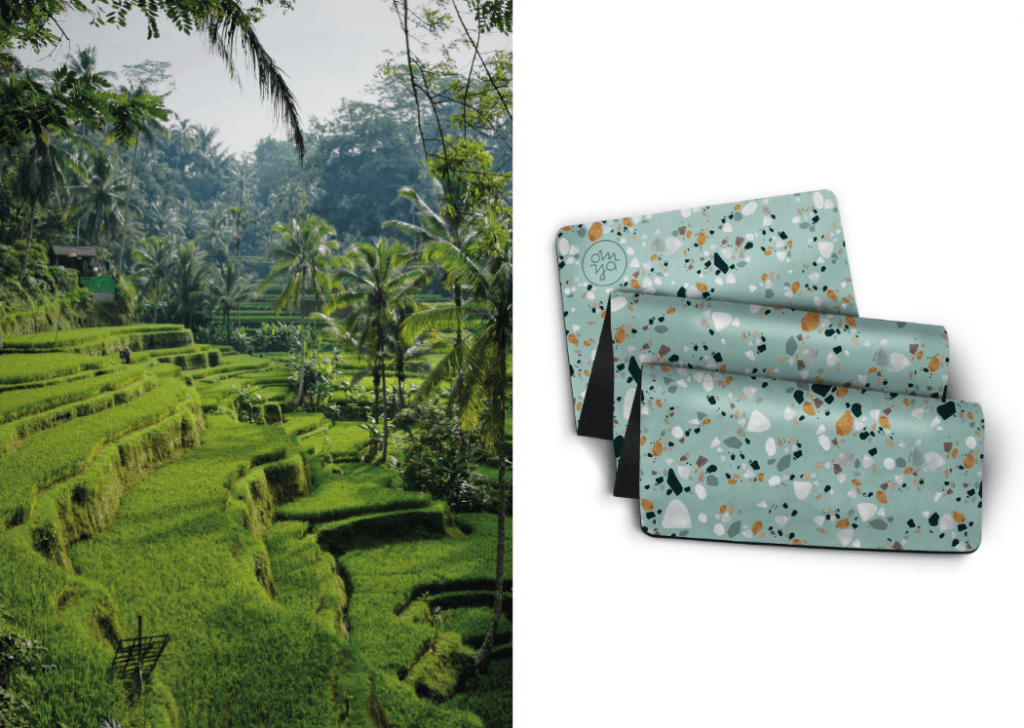 Design and functionality combine in the lovely mats from Om Ya. Made from natural rubber and recycled PET bottles, they have excellent grip and are soft to the touch. All of the mats are available as light travel versions!
om-ya.de, Mint Terrazzo yoga mat, € 69
Nosara, Costa Rica
WHAT YOU'LL FIND THERE: Pure living
THE ITEM: A yoga / surf top
Over the last ten years, Nosara has evolved into one of the most popular holistic hot spots in the world. Lush tropical vegetation, undisturbed beaches, perfect waves and a selection of unique retreats attract surfers, nature-lovers, yogis and spiritual seekers in equal measure. There's no better place to connect with nature and yourself than in Nosara.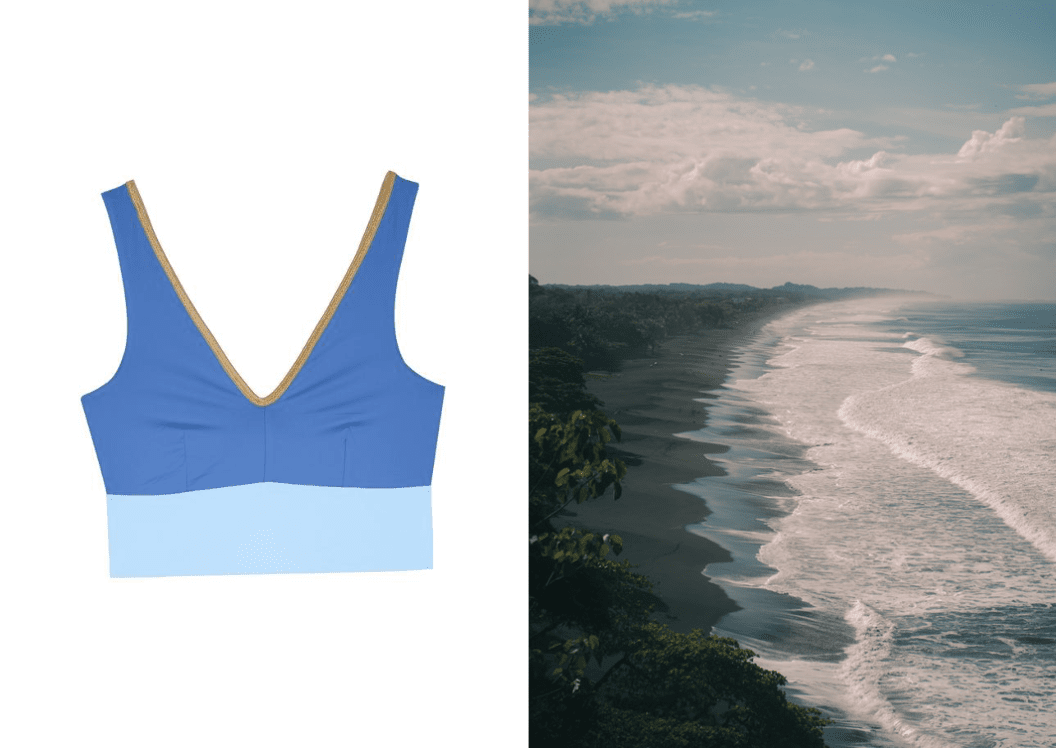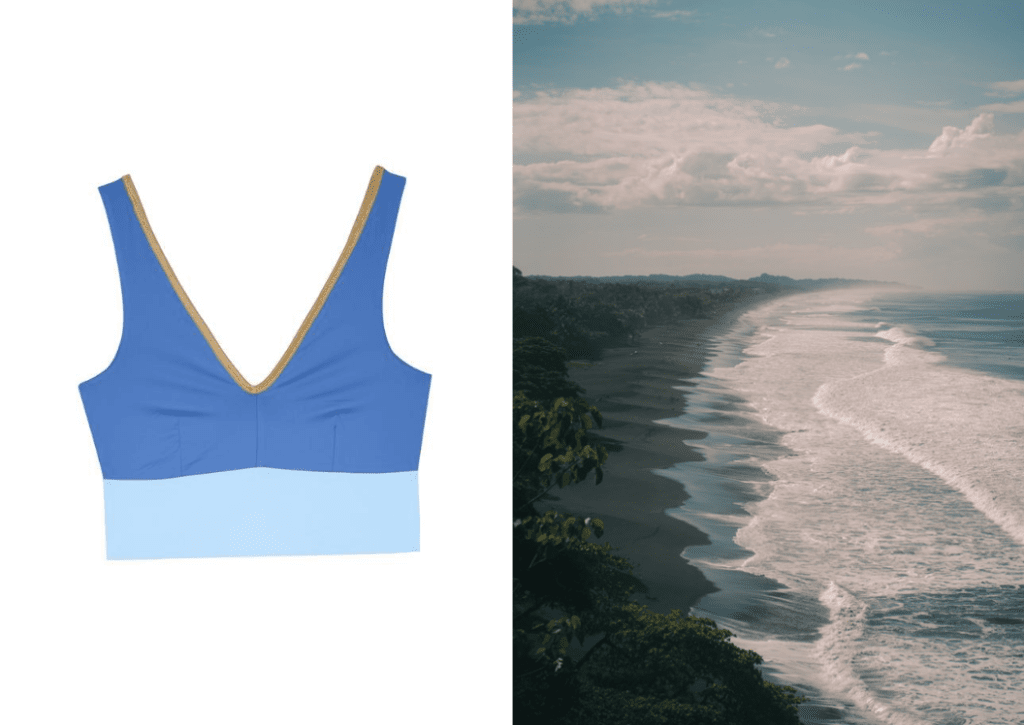 The reversible top from sustainable swimwear brand Mymarini will accompany you from your yoga class to the waves of the Pacific and on to drinks while you watch the spectacular sunset. The wide under-bust band offers good support and the shimmering gold edging lends a touch of glamour that's an essential part of all spirituality. Fully in line with the Costa Rican way of life, "pura vida"!
mymarini.com, Shine yoga top, € 120
Snaefellsjökull, Iceland
WHAT YOU'LL FIND THERE: Energetic connection & spiritual contemplation
THE ITEM: A face mist
"This mountain isn't your usual mountain", reads Halldór Laxness' famous novel Under the glacier. "The glacier is illuminated at certain times of the day by a special radiance and stands in a golden glow with a powerful aureole of rays, and everything becomes insignificant except it. Then it's as if the mountain is no longer taking part in the history of geology but has become iconic…"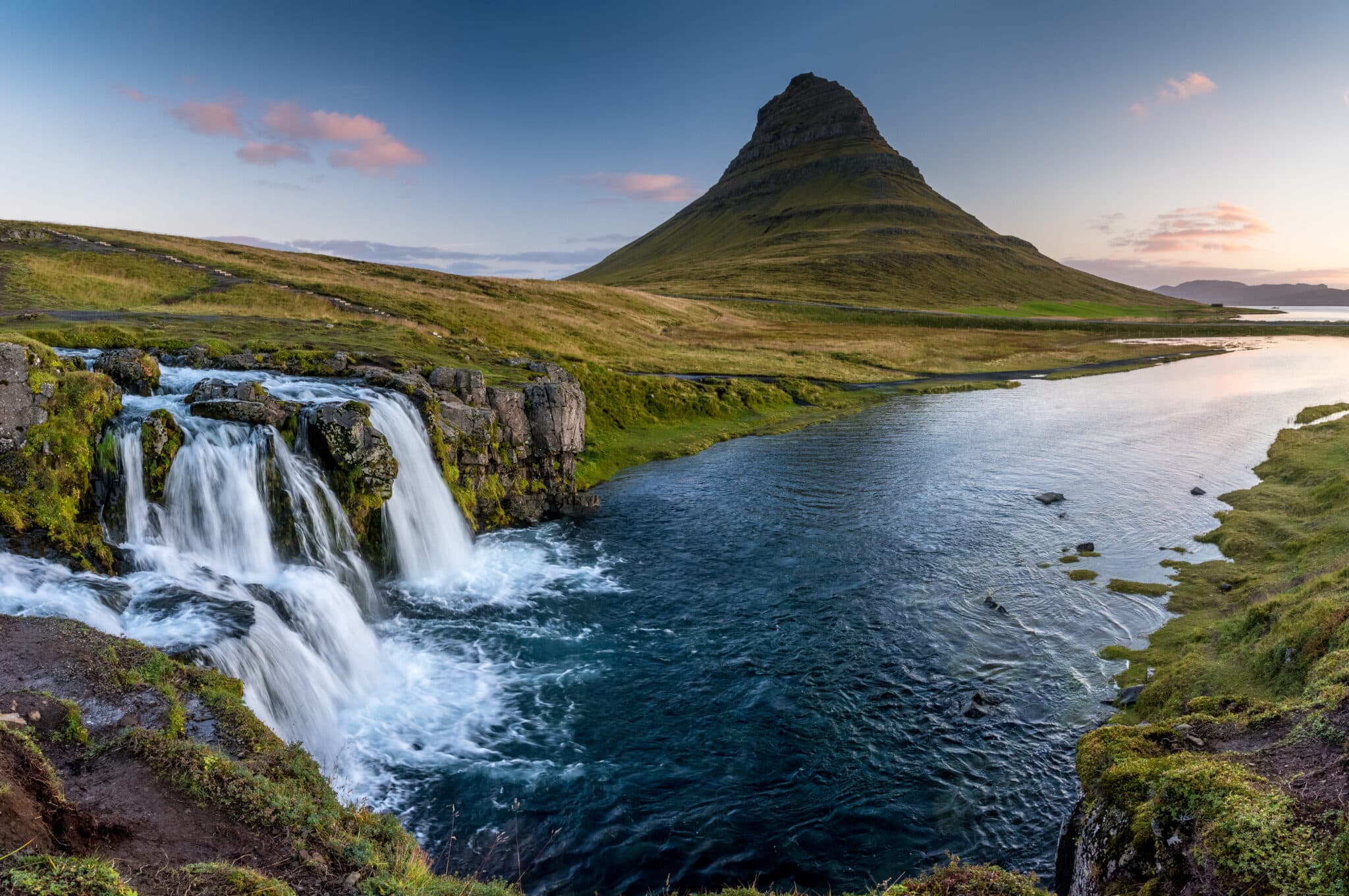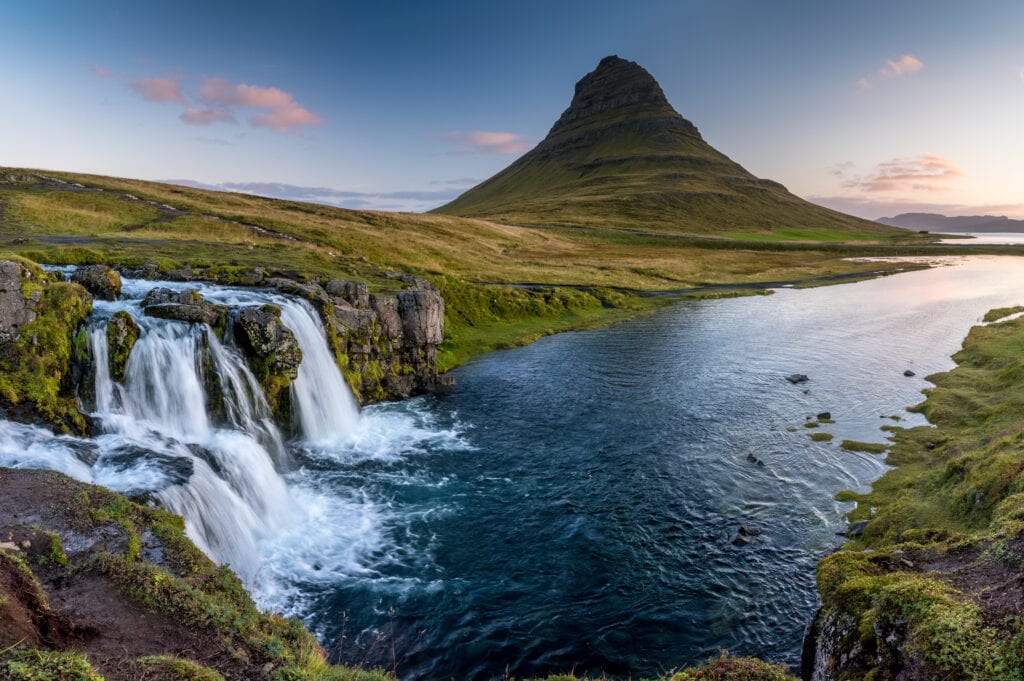 The 1,466-metre-high volcano and glacier in western Iceland could be considered the most significant source of energy in our solar system and a spiritual centre. For Nobel Prize for Literature winner Halldór Laxness, the volcano was otherworldly. French writer Jules Verne classed it as the ideal place from which to journey to the centre of the earth. Healers and spiritual people have been meeting in the nature of the Snaefellsjökull glacier for decades.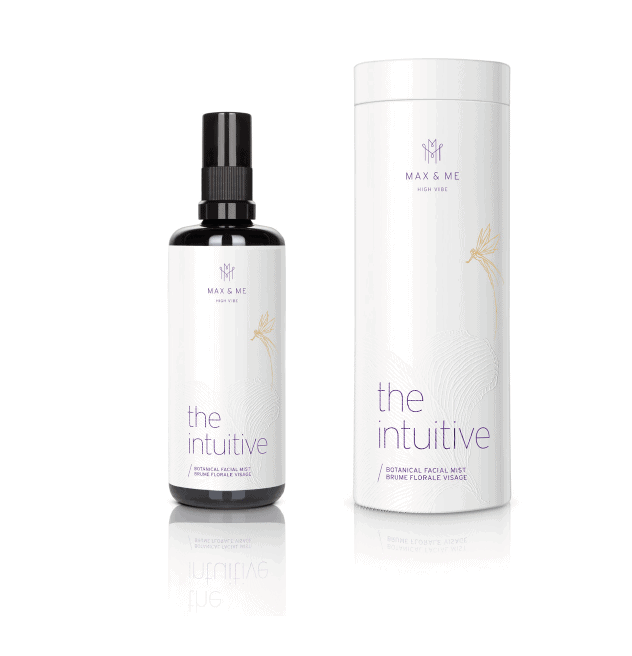 The face mist "the intuitive" from the Viennese organic beauty manufacturer Max & Me prepares your skin for your spiritual journey to the north. Every single drop has a skin-soothing effect, protects sensitive skin and provides face, body and hair with an extra portion of moisture.
maxandme.at, "the intuitive" face mist, € 70
Photos: Niklas Weiss, Mario Scheibl, OM YA, MYMARINI, Max&Me: Courtney Dailey