Susan Kaufman is taking us on a stroll through her very own New York City. The quiet places. West Village. The quaint small town in the middle of Manhattan. Bagels and old brownstones. In her book 'Walk With Me: New York' she shows us how to slow down in a city that never sleeps.
Even with the pandemic finally being somewhat 'over', the world is still heading from one chaos into the next. While Susan can't help worrying about the state of the world, she's also focusing on all the good things that are happening right now – appreciating all the small and big things in life: beautiful spring weather on the horizon, spending more time with the family and friends, and the launch of her book: Walk with me: New York. It depicts a side of New York that only few people are aware of.
She started shooting photos of NYC whenever she was out and about and saw something special that caught her eye. On these walks Susan discovered many beautiful homes, streets, and shopfronts that she had never taken the time to notice before. Once she started posting these photos on Instagram she began hearing from many of her followers that they wished they could walk with her and see the city through her eyes. It's thanks to them that the idea of her book was born. Walk with Me: New York, is her very personal portrait of the city that she loves. Her favorite neighborhood to stroll (and shoot) is the West Village. It's like a quaint small town in the middle of Manhattan filled with beautiful old brownstones,
lots of charming cafés,
interesting shops,
and so much history!
"For a quick coffee I love Jack's Stir Brew on W. 10th, and for a longer sit down/hang out with friends I always head to Italian café Bar Pisellino on Grove Street. I'm lucky to live around the corner from one of the best bagel shops in the city: Bagel Bob's on University Place in Greenwich Village."
Susan knows the city like the back of her hand. If she had to describe New York City to someone who's never visited before, she would say that it's an exciting and incredibly diverse city, with a wonderful mix of different cultures, architecture, art and commerce—it's like nowhere else in the world! It's about a stunning NYC skyline with modern soaring skyscrapers and iconic landmarks like the Empire State Building and the Freedom Tower, but it's also about the pastoral beauty of Central Park and unexpectedly charming neighborhoods like historic Gramercy Park.
But it's really the energy of the people that makes it so unique. New Yorkers will never really slow down, but people are starting to reevaluate their work-life balance and what's important to them. The pandemic hit NYC so hard in the early days, and it was so eerily quiet, that she thinks New Yorkers are happy to see the energy coming back to their city. Vibrant is always a word she will associate with NYC. True New Yorkers will always
walk fast,
talk fast,
and hustle.
But even New Yorkers have realized how important relationships are and spending quality time doing what they love.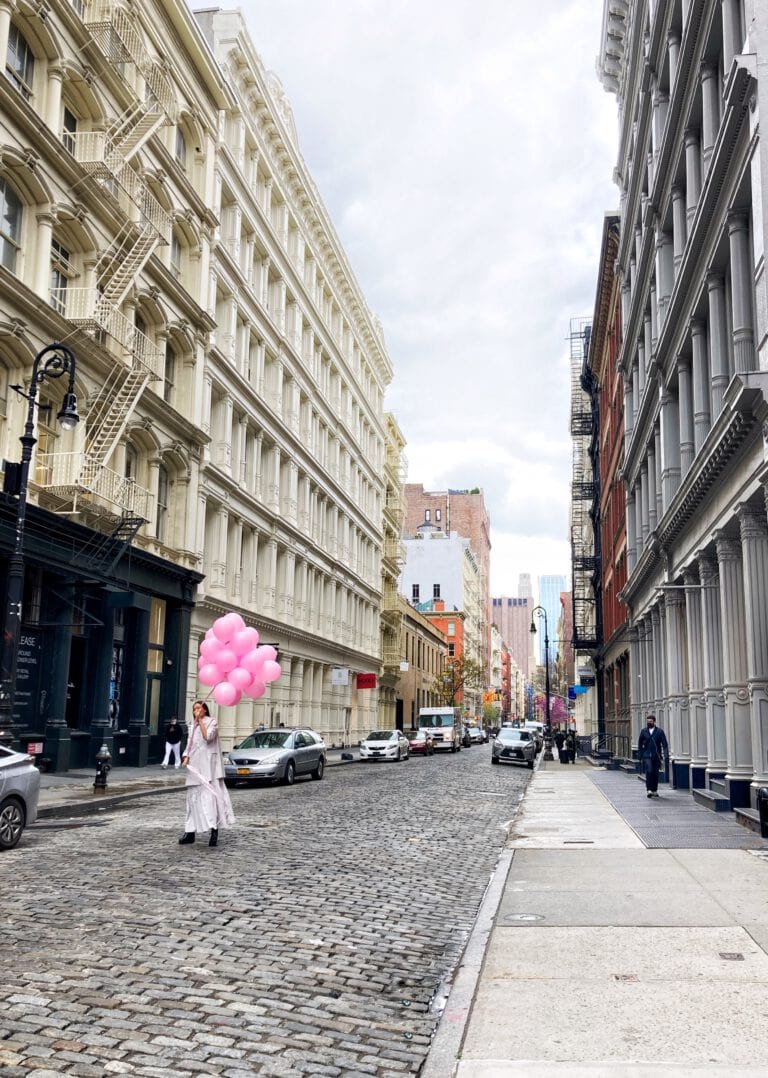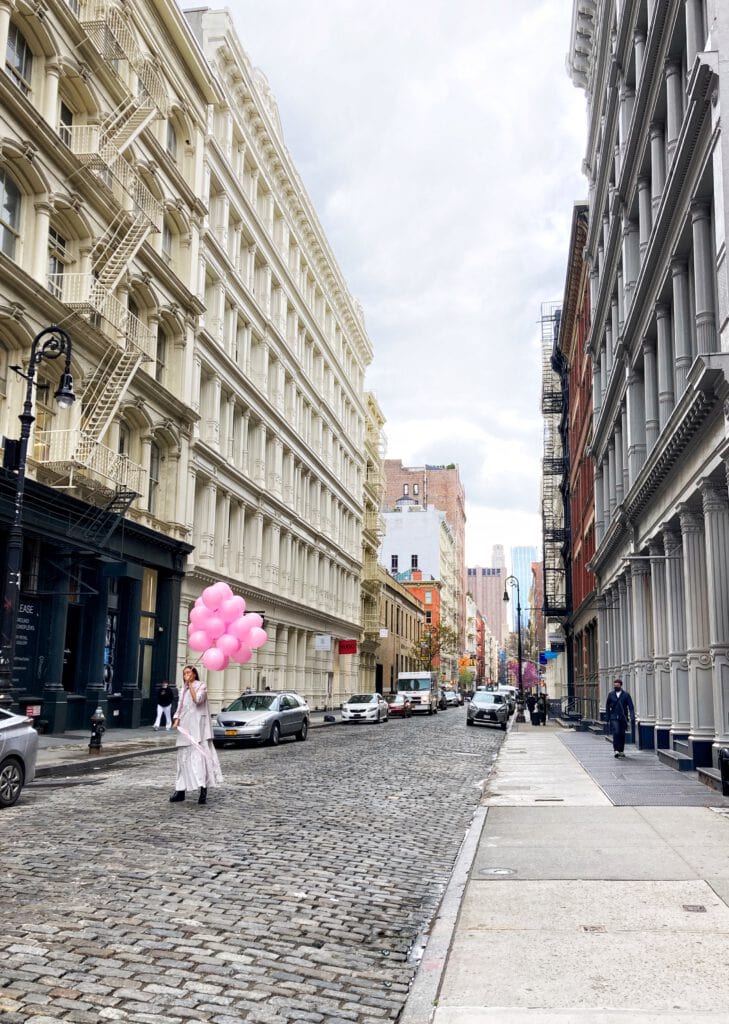 Quality time is a key word to slowing down and for Susan slowness means being aware of the moment she's in – not always worrying about the future or the next thing she has to do but appreciating what she has here and now.
As cliche as it sounds, it's making sure to feel grateful on a daily basis. It's also about taking time to enjoy simple things that bring you joy.
The sheer variety of things to do in NYC can be fun and exciting but also overwhelming, not to mention noisy and frenetic – it's "the city that never sleeps" for a reason. So can she ever really slow down in NYC? Yes! There are many places to find pockets of calm. There are so many little parks, the New York Public Library (one of her favorite quiet spaces), and art galleries for example. And she can always choose to balance the need to go out all the time with quiet evenings at home with family or friends; doing something that brings her joy.
For Susan joy means reading a good book, and putting away her cell phone, having a long conversation with a friend with no distractions, and of course, walking – a lot! Walking really is therapy for her –
especially,
when she's just exploring
with no destination in mind.
Susan's 4 Tips to Slow Down
Say no to things you really don't want to do—it's ok to be selfish with your personal time. I've been doing that more, and I find that my life is much less stressful.
Go for an early morning walk. It's my favorite time to stroll— the city is less crowded and much calmer—especially in neighborhoods like SoHo and Greenwich Village, but even in midtown too.
Savor the moment. For me that means sitting at a cafe by myself with a good cup of coffee and a croissant. It's when I like to do my social media while enjoying what I'm eating and drinking.
This might sound harsh, but edit your friends. I've realized who I enjoy spending time with and who I don't, and I'd rather spend more time with fewer friends, but the ones who make me feel good, and whose company I truly enjoy.
About Susan Kaufman
Susan Kaufman was the founding editor in chief of Time Inc.'s People StyleWatch magazine. She was named "Editor of the Year" in Ad Age's "A-List" issue, and under her leadership, People StyleWatch landed the highly coveted number one position as "Magazine of the Year," also in the "A-List" issue. Her previous roles also include fashion editor at Glamour, fashion director at Mademoiselle, and style director at People. She is now a photographer and Instagrammer in her post-publishing career. Kaufman splits her time between her Greenwich Village apartment and her home in the Hamptons, which she shares with her husband and black Lab, Lucky.
Book Recommendation
"Walk With Me: New York" by Susan Kaufman, published by Abrams & Chronicle Books, 2022
Photo credits: Susan Kaufman