Everyday heroes. How do you combine exemplary energy efficiency, intuitive ease of use and technological progress at the highest level? Liebherr shows how modern refrigerators and freezers become real all-rounders.
With its unique refrigerator and freezer solutions, Liebherr has stood for top quality, durability and innovative product design for decades. The family-owned company has a clear focus on sustainable innovations. In this way, Liebherr creates new products through the use of advanced technologies such as "BioFresh" – a refrigeration technology that prolongs the shelf life of food and preserves vitamins and nutrients longer than usual. And with high-quality materials such as stainless steel, Liebherr creates long-lasting, energy-efficient household appliances.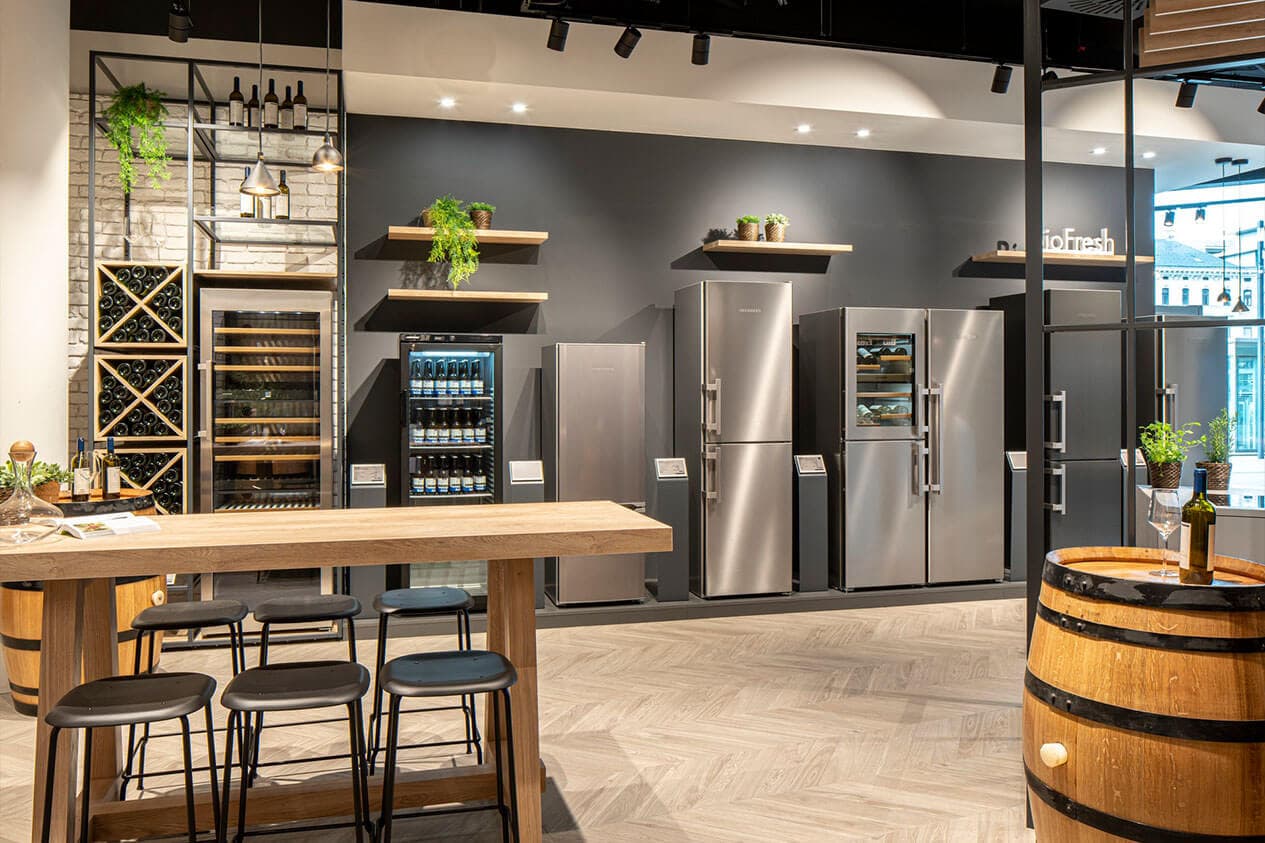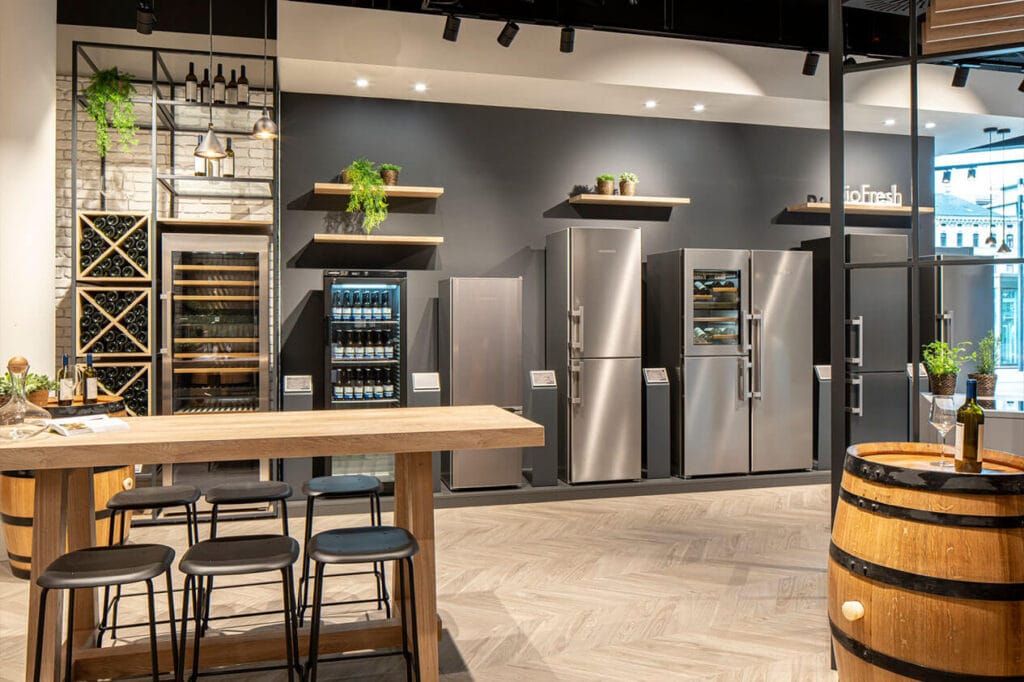 The product range is characterised by its modern, adaptable design, high technical performance and convenient operability. Just two of many quality features: thanks to the integrated SoftSystem, the doors of Liebherr domestic appliances close automatically from an opening angle of approx. 30 degrees, and both the high-quality GlassLine shelves and the interior door shelves are scratch-resistant and shatterproof. Valuable know-how, extensive development work and a great deal of attention to detail go into every single Liebherr appliance. Before an appliance goes into series production, the company's engineers spend months researching to guarantee maximum functionality. Afterwards the appliances and components are subjected to constant quality control throughout the entire production process.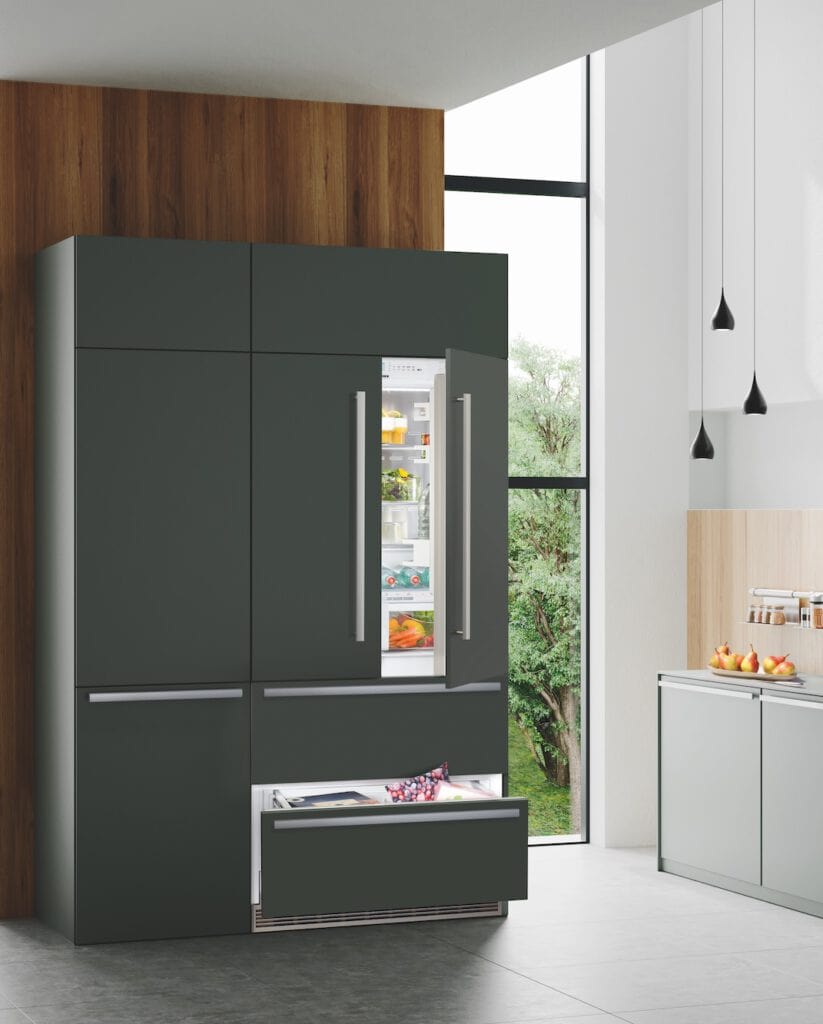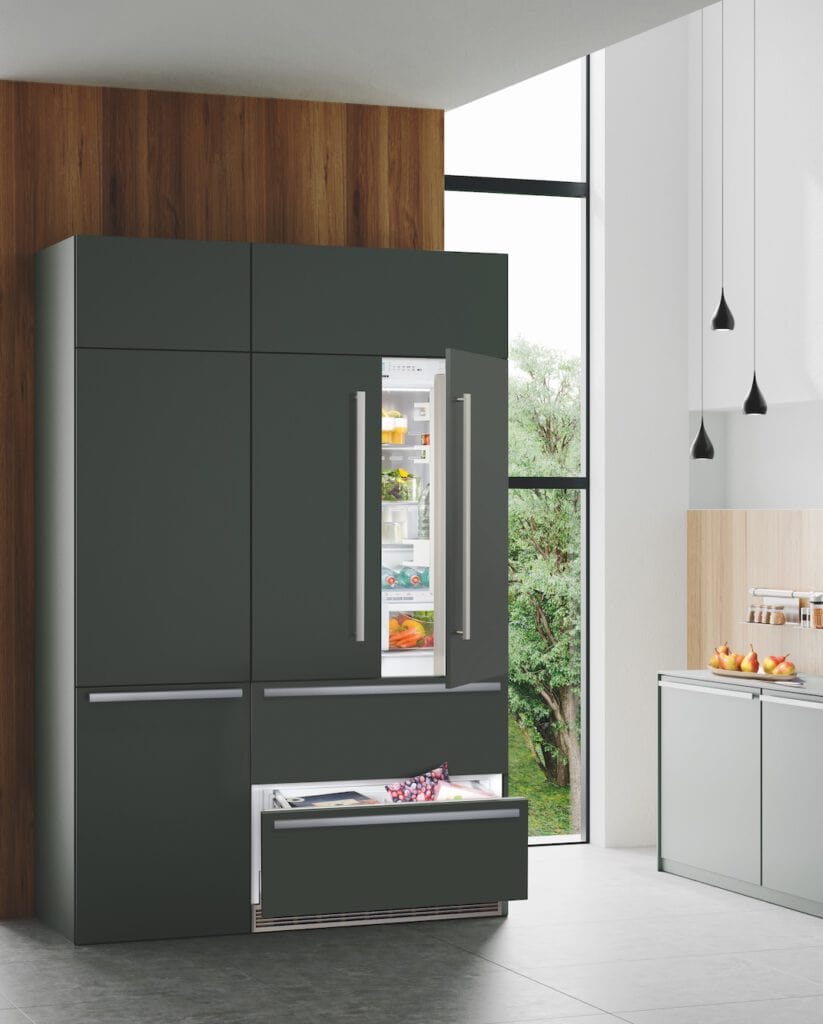 Liebherr-Hausgeräte lives up to the demand for the highest quality down to the smallest detail: "For example, before a door hinge is approved by us, it must undergo at least 100,000 opening cycles. This corresponds to a service life of more than 15 years. After all, we want our customers to be able to enjoy their refrigerator for a long time," says Steffen Nagel, Managing Director Sales & Marketing at Liebherr-Hausgeräte GmbH.
Whether in terms of quality, freshness technology, comfort, design, efficiency or value for money – Liebherr's high-quality domestic appliances score with clever features, SmartHome compatibility and the best energy efficiency. Just two of the numerous technical refinements of Liebherr domestic appliances: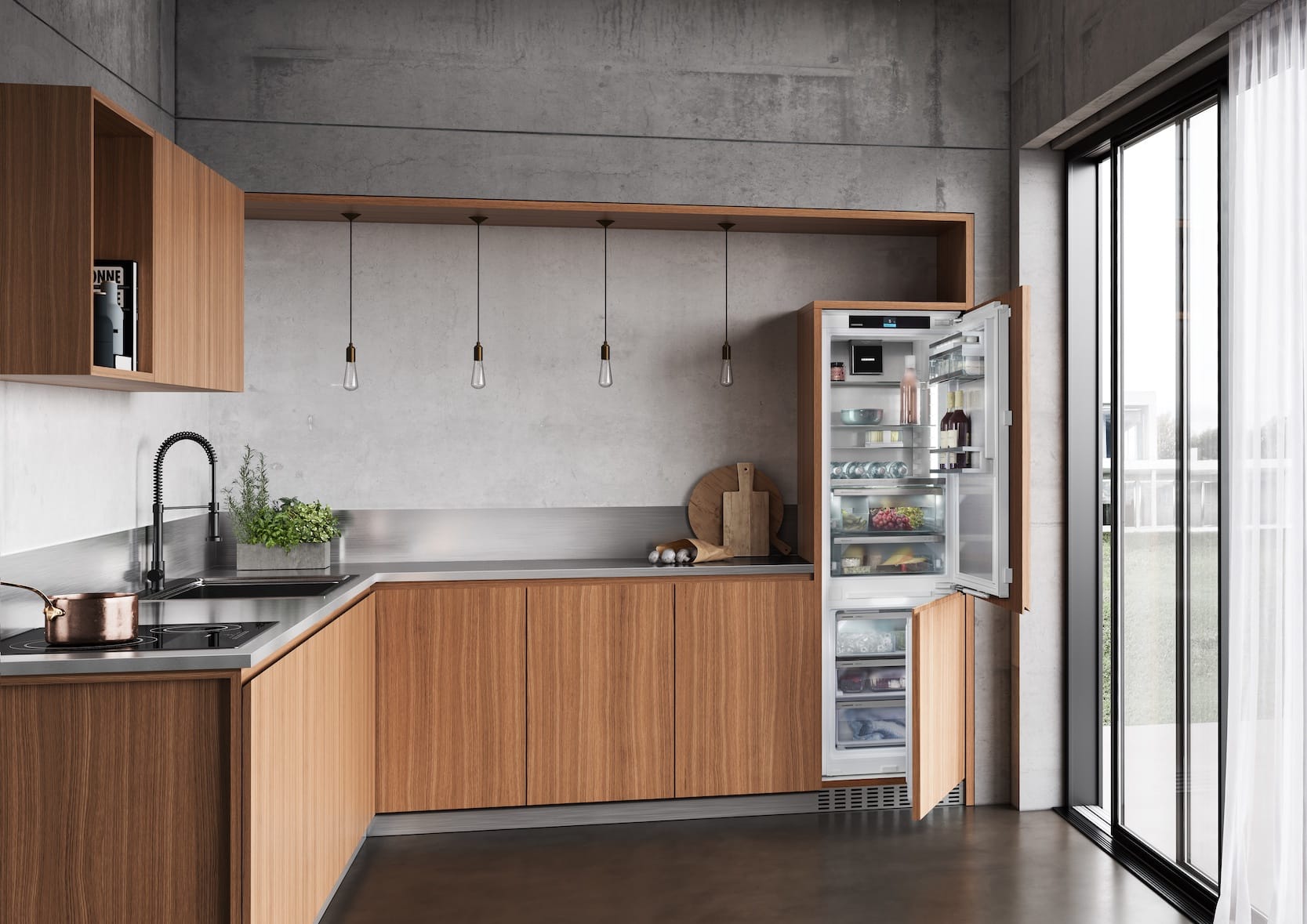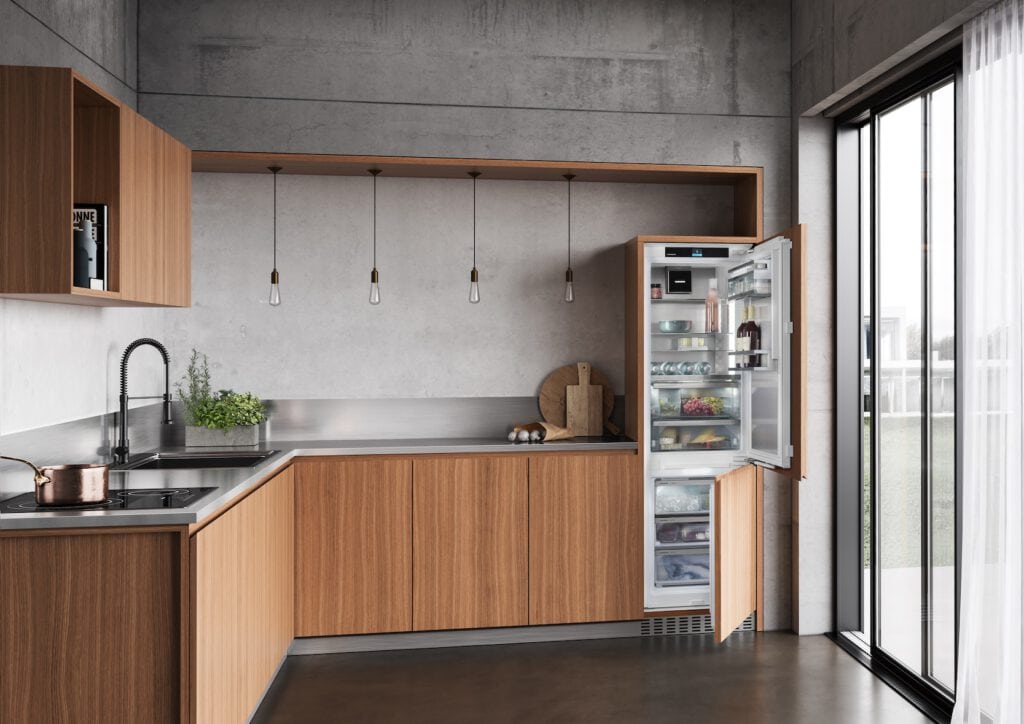 "HydroBreeze" function: a freshness mist combined with a shop temperature of 0°C, this feature provides optimum storage conditions and guarantees an extra freshness boost for all stored food.
"NoFrost": The refrigeration technology is a valuable freshness feature that helps to freeze food with cooled circulating air and the humidity is dissipated. When it comes to saving energy, the refrigerators from Liebherr-Hausgeräte are real efficiency champions. In addition to their low power consumption, these all-rounders score points for their low noise level, ample space for food, long service life and decent power reserves.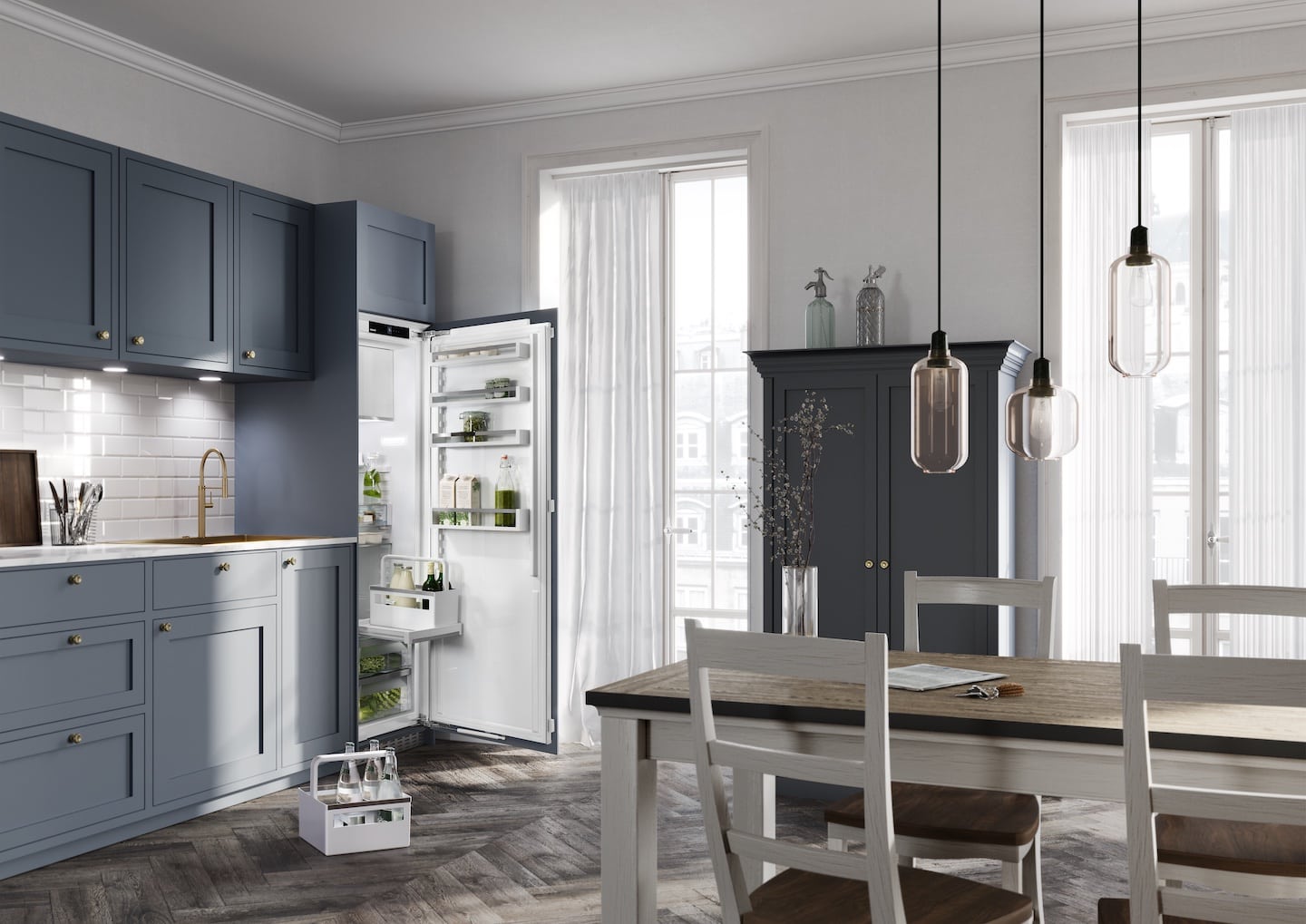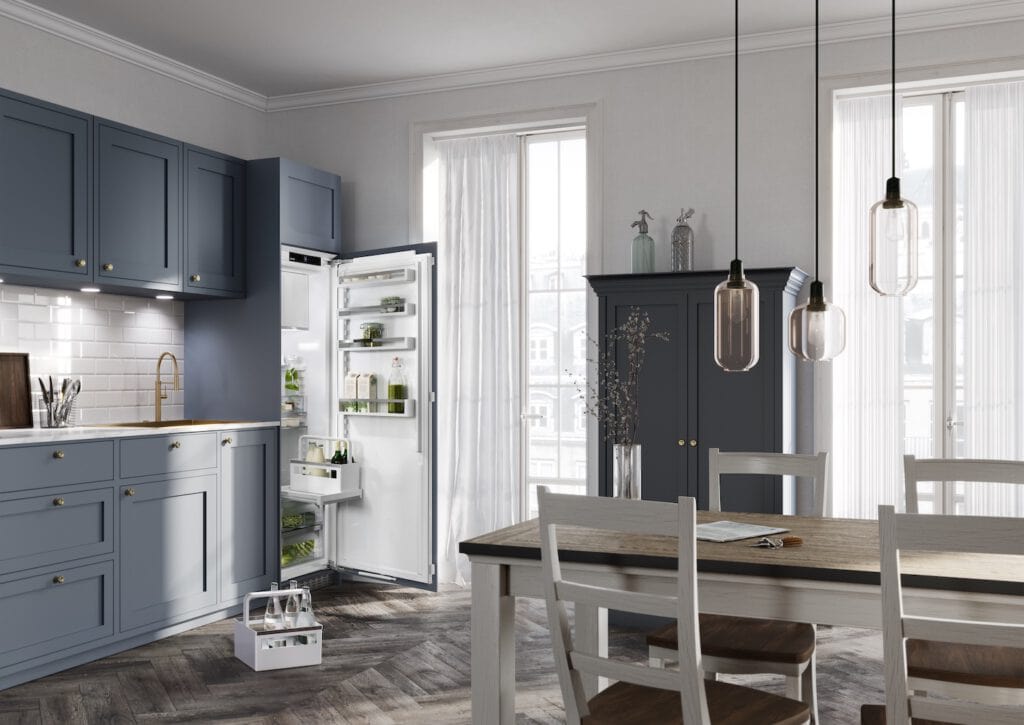 Thanks to the "PowerCooling System", the cold is always distributed evenly and efficiently, which is why some of Liebherr's household appliances are also at home in the most economical energy efficiency class A. The most energy-efficient refrigerators from Liebherr domestic appliances, such as the "CBNbda 5723 Plus BioFresh NoFrost" with an annual energy consumption of only 116 kWh/a, are equipped with numerous functions that make daily use not only easier and cheaper, but also more sustainable.
In the matching "BioFresh Fruit & Vegetable" and "BioFresh Meat & Diary" safes, food stays fresh for a particularly long time thanks to the optimal conditions – so less food ends up in the bin at the end of the day.
Thanks to the "DuoCooling function", there is also no air exchange between the refrigerator and freezer sections, which prevents food from drying out. Each individual mode, such as the "Energy Saving Mode", the "Party Mode" or even the "Holiday Mode", adapt the refrigerator settings to individual situations and thus provide additional support in saving electricity.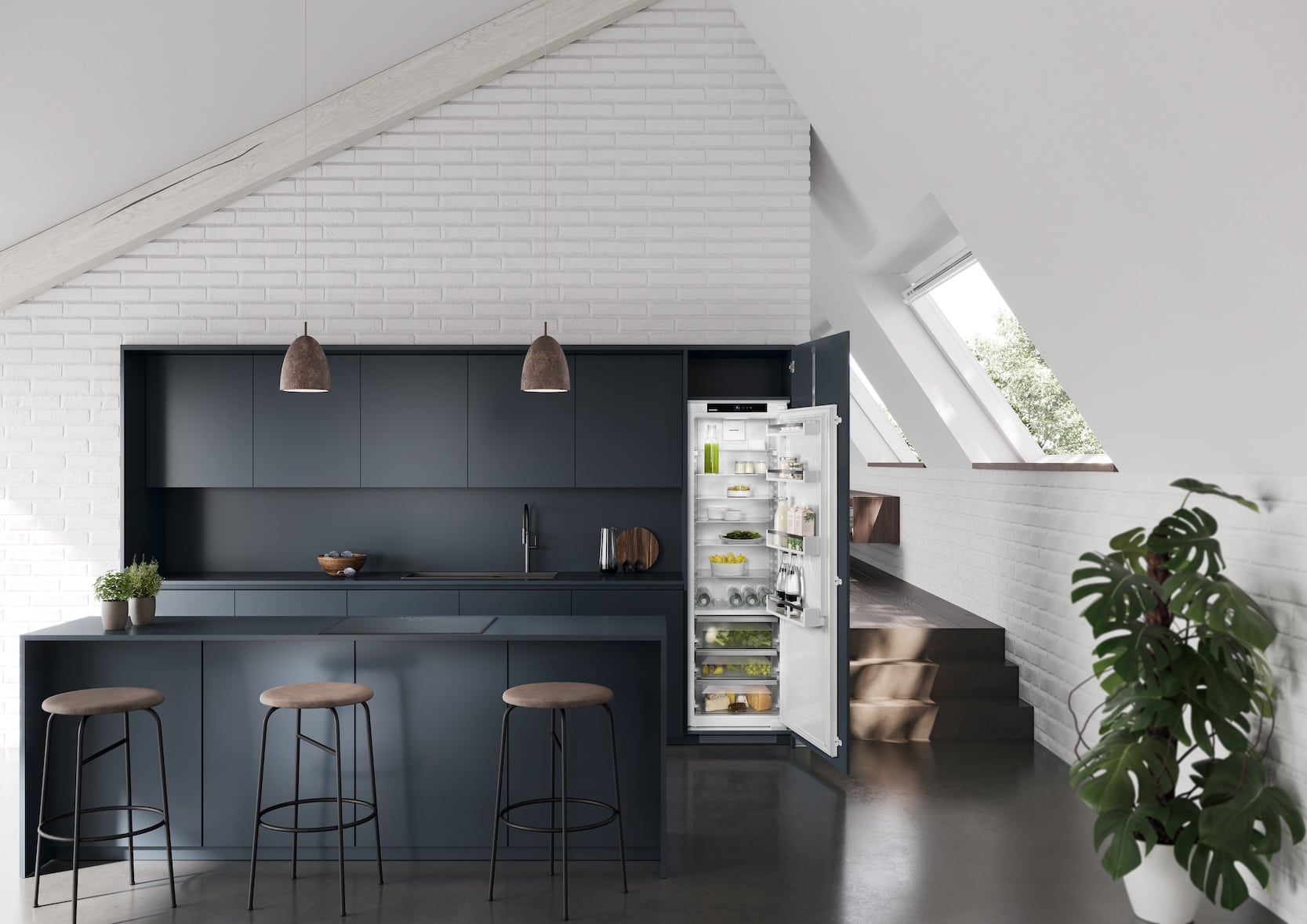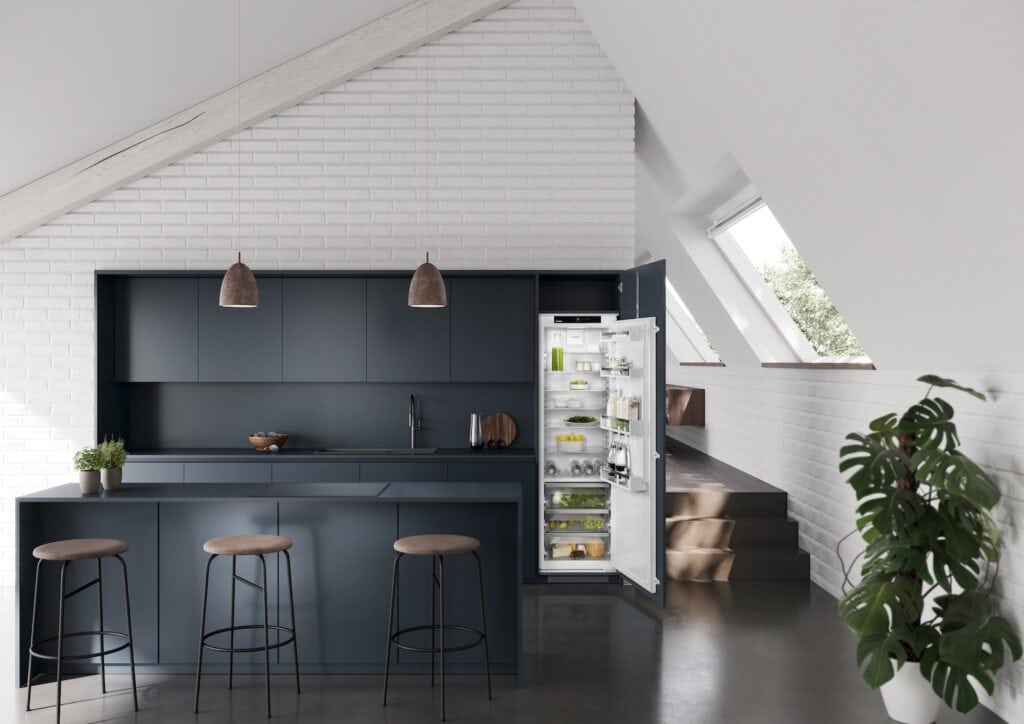 The MyStyle series offers a wide range of options for customising an appliance according to your own wishes. Simply select a motif or colour from the Liebherr design templates or upload your own picture, for example from your last holiday – there are no limits to your creativity.
Countless colours are available for individualisation in the MyStyle online configurator. Select the colours using the eyedropper or simply enter the CMYK value. Customers can give free reign to their creativity for both the front and the outside of the desired unit. Whether in harmony with the kitchen or as a colour highlight, anything is possible with MyStyle.
Thanks to MyStyle, the matching interior fittings can be put together in no time at all. In the configurator, you can decide for yourself how many shelves or drawers you want. There is also the option of bottle shelves, the innovative Liebherr FlexSystem and many other accessories.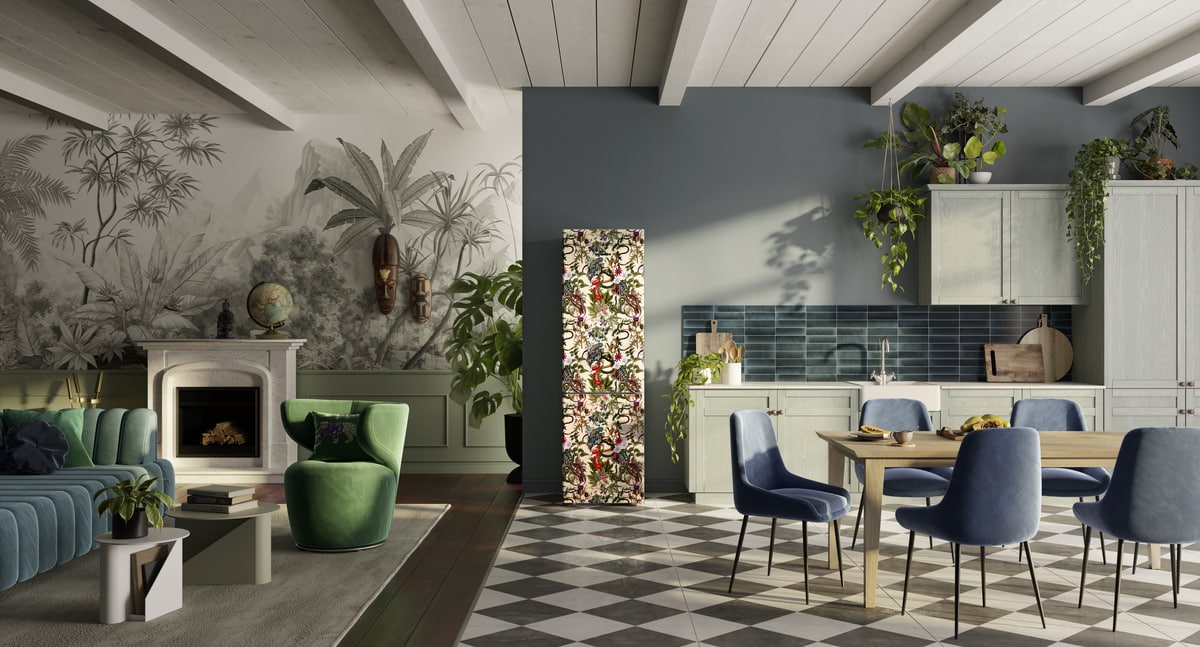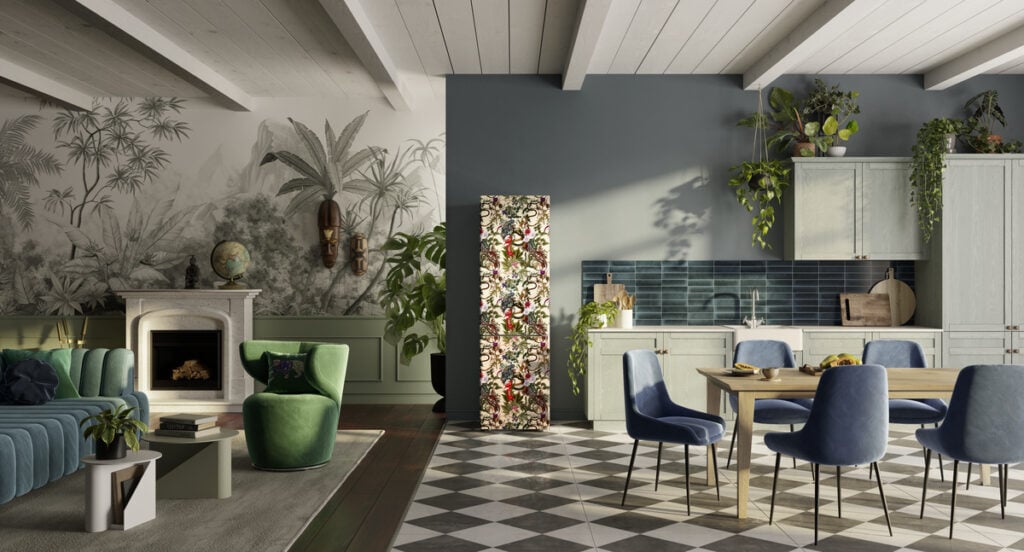 "With our new MyStyle range, we are creating visually timeless icons for a sophisticated kitchen environment. Thanks to the technical inner workings with our BioFresh technology, foods rich in vitamins and minerals are stored at the right temperature and the ideal humidity. So vegetables, meat, fish and dairy products stay fresh for much longer than in conventional refrigerators. The trend towards individualisation wants many people to give their kitchen a very personal touch. With unusual design appliances, we are responding to this wish," says Steffen Nagel, Managing Director Sales & Marketing at Liebherr-Hausgeräte GmbH.
Liebherr-Hausgeräte MyStyle appliances are available from 800 euros and Liebherr-Hausgeräte with energy efficiency class A from 1,449 euros.
All Liebherr home appliances are available from specialist retailers in Austria or online at home.liebherr.com.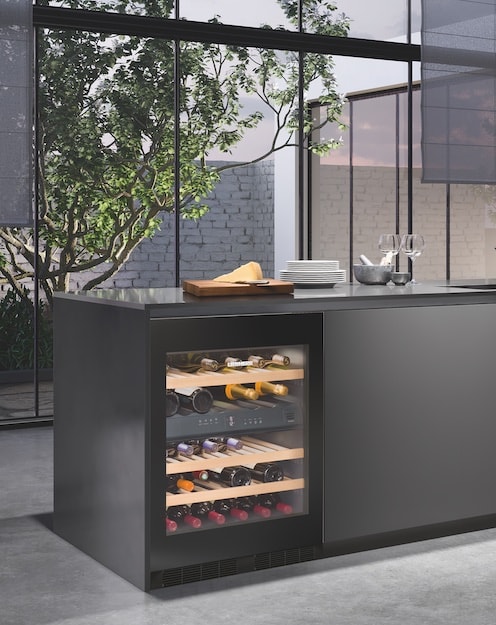 About Liebherr
With its energy-efficient refrigerator and freezer solutions, Liebherr-Hausgeräte has stood for top quality, durability, innovative product design and sustainability for over six years. By using innovative technologies and high-quality materials, the company creates durable appliances for private households and commercial use. The product variety is characterised by its modern, adaptable design, high technical performance and convenient operability.
The Liebherr range extends from built-in and free-standing refrigerators to chest freezers, side-by-side appliances and wine-temperature and wine-climate cabinets. A clear Liebherr highlight is the MyStyle series, which allows some models to be customised and designed. All Liebherr domestic appliances are available from specialist retailers in Austria or online at home.liebherr.com.
The company employs more than 6,500 people worldwide (including 5,000 in Austria) who develop and produce a wide range of refrigerators and freezers for domestic and commercial use.  With an annual production of almost 2.3 million appliances, Liebherr-Hausgeräte is one of Europe's leading premium suppliers whose products combine quality, design and innovation.