Fragmenting bodies, architecture and nature, Jonas Bjerre-Poulsen reinvents the forms around him as luminous images, creating intimate and enigmatic juxtapositions that invite the viewer to look again and imagine what lies beyond the frame.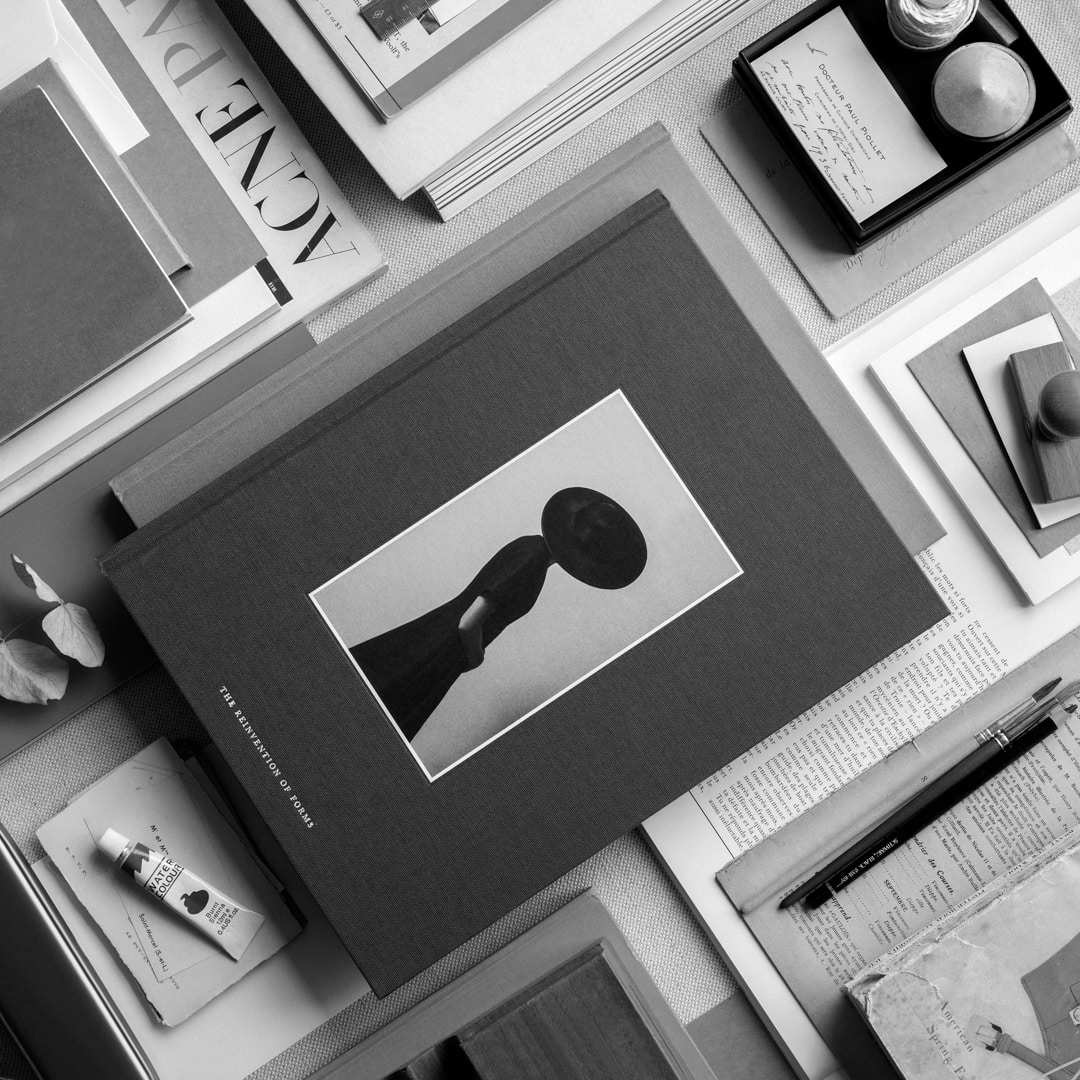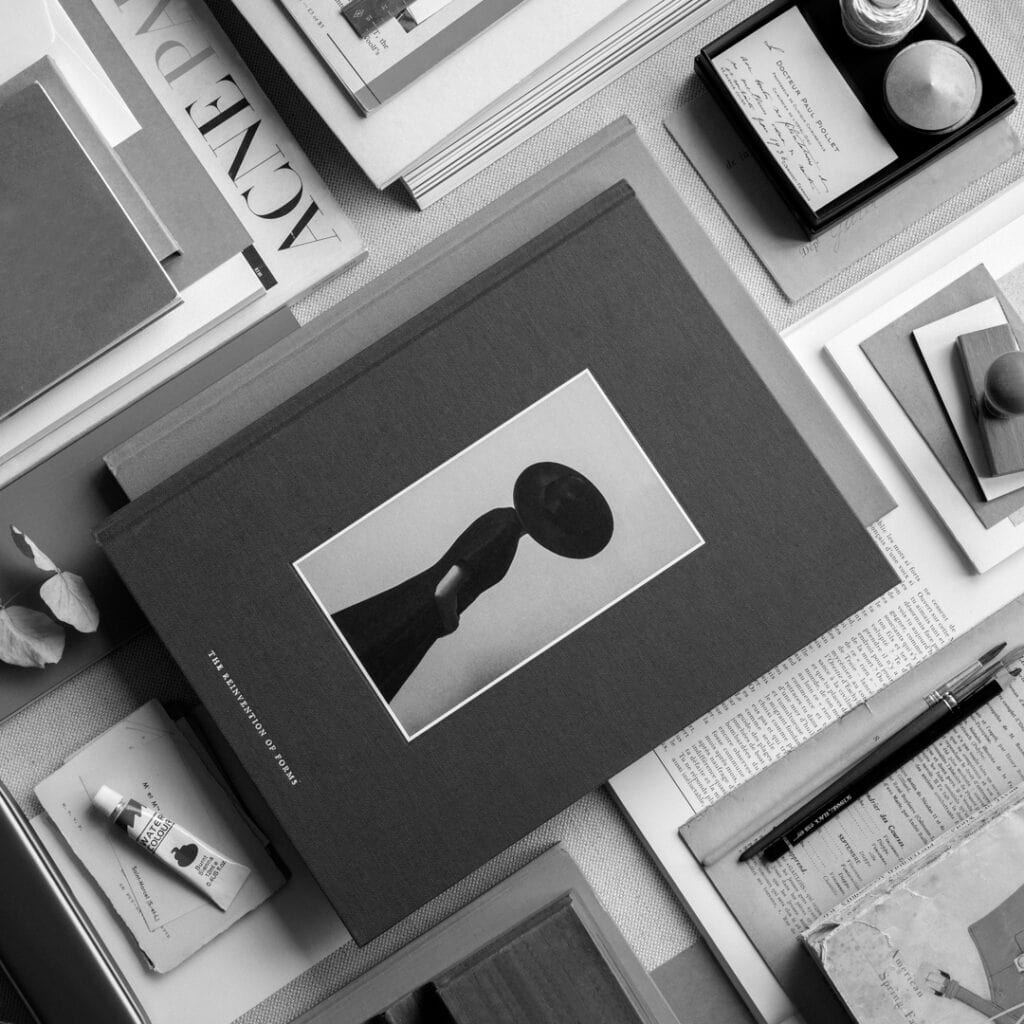 The first monograph by the Danish photographer Jonas Bjerre-Poulsen presents a striking collection of his cinematic compositions. A trained architect brings to life his understanding of tactility, minimalism and detail by anchoring his still life series around a recurring motif of spherical shapes and through rendering each image in exquisite black and white tonalities.
Alongside the mesmerizing aesthetics of the photographic work, THE REINVENTION OF FORMS also includes interpretations of Bjerre-Poulsen's practice from his close friends and collaborators, including an introduction by the seminal Finnish architect Juhani Pallasmaa and a short fictional story by prize-winning Danish author Thomas Rydahl.
Features
Offset printed in tritone. Hardcover and clothbound in Italian textile. Linen thread bound. Debossed tip-in image on front and back cover with debossed titles in white foil. The book comes hand-packaged with a limited edition 32 x 24 cm. black/white print (unframed/unsigned) and is available in two colors. First edition limited to 1.400 copies.
Photographer: Jonas Bjerre-Poulsen
Design director: Christian Møller Andersen
Editor: John Clifford Burns
Introduction: Juhani Pallasmaa
Writers: Thomas Rydahl & Charles Shafaieh
Publisher: Étui Editions
Format: 250 x 330 x 15 mm
Pages: 134 pages + cover
ISBN: 978-87-972550-0-1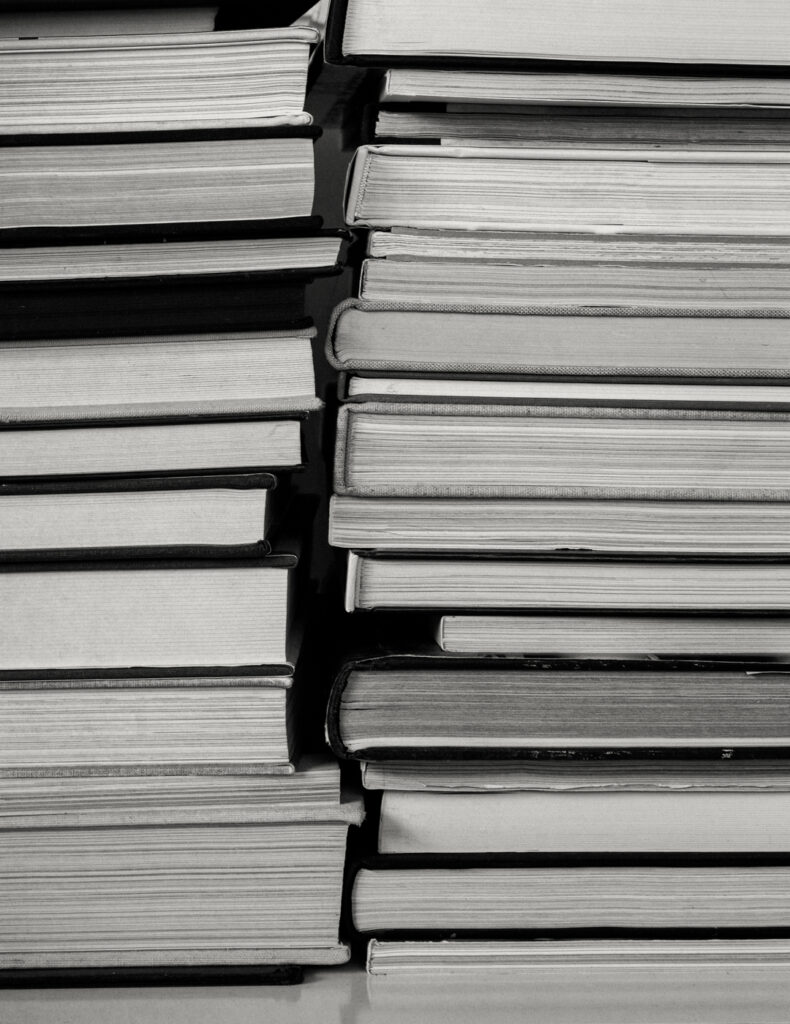 About Étui Editions, Publisher
Étui Editions is a Copenhagen-based publishing firm producing thoughtful and elegantly designed publications on architecture, photography, art and fashion.
"At Étui Editions, we are driven by a deep appreciation of the printed medium. We believe that print is a rich, multisensory experience, wherein everything from material and layout to sequencing plays an equally essential role. We strive to craft indelible, haptic experiences through visual and written storytelling—immersive narratives that appeal to the eyes and the hands."
The frequently misunderstood processes of sensing, as well as the autonomous interplay of the senses and reason, come to mind when looking at Jonas Bjerre-Poulsen's photographs. Tightly cropped and paired images appear first as separate details, but they begin to turn into landscapes, worlds and universes.


Introduction Excerpt
Written by Juhani Pallasmaa
Q&A | JONAS BJERRE-POULSEN
An excerpted interview with the Danish photographer Jonas Bjerre-Poulsen for THE REINVENTION OF FORMS.
Q — Why do spherical shapes interest you?
As a young student of architecture, I was working for a Danish modernist designer that was obsessed with the idea of the sphere and its perfect geometry. And then, I guess it's like when you're about to have a child and you suddenly see all the people with strollers and small babies, I just suddenly saw spherical elements everywhere. It went from something very physical and practical—something I implemented into design and architecture—to something that was broader, more philosophical. An image that could be used to understand life.
Q — How so?
Architects, designers and artists have always created variations of spherical structures and motifs that have stood out as iconic. It's a timeless shape. But the sphere also appeals to people all over the world regardless of cultural preferences. It's a strong symbol that defines the most intimate of spaces; the womb, relationships between people, and that between man and God. The philosopher Peter Sloterdijk also uses the sphere as a symbol of social and cultural spheres and describes how fragments of spheres interact in bubbles and foam.
Q — So, spheres are also a law of nature?
In nature, gravity and force make many things into spheres, such as bubbles, water droplets, the sun and atoms. The balance of spheres is what makes nature predictable and mathematical. Geometry is an abstract system of formalization that makes sense to us—squares, triangles, circles. This understanding is incorporated into how we physically construct and mentally understand the world.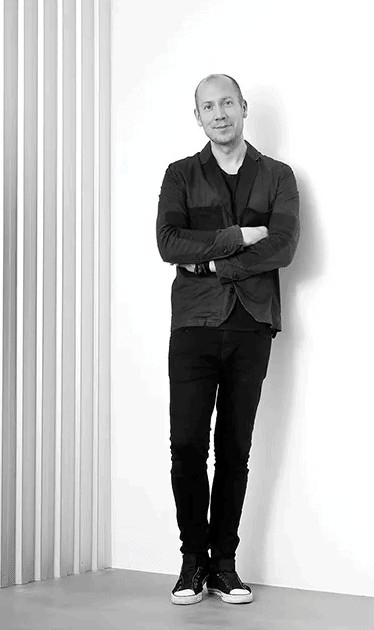 About Jonas Bjerre-Poulsen
Jonas Bjerre-Poulsen is an architect, art director and photographer based in Copenhagen. Jonas shares his passion for phenomenology—the philosophical study of human experience — with clients that range from established design brands to international magazines. Trained at The Royal Danish Academy of Fine Arts in Copenhagen, Jonas mixes his spatial sensibility and understanding of shape with conceptual thoughts and visions that bring creative projects to life. 'I have a strong vocation for creating thoughtful projects that stand out in an understated, refined manner. For me it is all about balance. Balance between richness and restraint, between order and complexity. Minimalism that acquires softness and visual matter that assumes haptic qualities,' Jonas says of his work, which has won numerous international awards. 
Q&A | Thomas Rydahl
An excerpted interview with acclaimed Danish author, Thomas Rydahl, on his contribution to THE REINVENTION OF FORMS.
Q — In your own words, what is the primary message of the book?
However hard we may try, it is not possible to reinvent a form. With this in mind, THE REINVENTION OF FORMS seeks to reveal familiar compositions in new, often surprising ways. Viewing everyday shapes, such as a body, a ball or a leaf, in a different light can lead us to question everything we see and experience, allowing us to appreciate the familiar over and over again.
Q — What is your short story about?
From a secular perspective, my story follows the journey of a nameless protagonist who sets out to repair his father's old watch one evening. His quest lands him in Ljubljana, the capital city of Slovenia, where he believes the watch shop is located. Parallel to this tale lies an intricate, almost transcendental narrative that slowly unfolds itself to the reader. We watch as the protagonist is drawn deeper and deeper into a timeline which exists, seemingly, outside of both space and time. And yet, as the protagonist emerges on the other side, unsuccessful
Q — Could you say a few words on circularity, and how it relates to your story?
When writing the story, I decided to experiment with the many patterns of classical form; one of which includes the principle of circularity. This also proved to be an interesting way to play with Jonas' photographs – which evoke a sensation of disoriented wonder, something akin to becoming lost in a mirror cabinet and emerging from the same place you came in. Lastly, I felt inspired by the strange stagnation of contemporary life; observing as societies around the world are shut down and subsequently opened up, almost as if life has been paused, rewound, and set in motion again.
---
Exhibition | Alium Art Gallery
To mark the launch of THE REINVENTION OF FORMS, a series of limited edition artworks by Jonas Bjerre-Poulsen will be on display alongside the new book at the ALIUM art gallery in Copenhagen. The exhibition features a carefully selected array of photographs from the book, sold exclusively through ALIUM. The exhibition will be on display for the rest of November and is open Monday – Friday from 9.00 – 16.30 at Frederiksberg Bredegade 1, 2000 Denmark.
Photo credits @jonasbjerrepoulsen