With her fall/winter collection "Biedermeier" Lena Hoscheks shows a homage to a time in which constriction nourished the inner urge for freedom. The designer skillfully plays the charming game with tensions and contrasts and stimulates the mind & imagination with the supposedly "Biedermeier".
Inspired by an era that embodied the escape into the private idyll, Lena Hoschek succeeds with this year's collection to let even the tamed passions break out, creating a subliminal analogy to current affairs. Accordingly, with the emergence of a secret salon life in the winter season, the dress in its most decorative way finds not only its justification, but also its necessity.
"At a time when you can't live out needs openly, you seem to sink into a deep daydream that ignites desire in private without restraint."

– Lena Hoschek
With the Biedermeier collection, the designer tells the story of an era in which semantics and symbolism played a significant role. Thus, hidden messages could be circulated at that time. Lena Hoschek also uses special materials and details in the designs, which shape the statement of the dress – she contrasts the epitome of domestic Biedermeier with ironic rebellion.
Wallpaper flower prints, sweeping lace collars, lush puff sleeves and romantic flounces exist alongside punky tartans, daring heart cutouts, as well as provocatively placed zips. The fashion designer uses the said contrasts as a deliberately ambivalent statement and rounds off her design vision with a mysteriously wicked–looking make-up. The resulting looks awaken the rebel in every woman who seeks to break free from all constraints.
"Obedience is followed by disobedience".

Lena Hoschek
In addition to numerous feminine dresses and skirts, the high art of tailoring à la Hoschek is also dedicated to pantsuits -iconic two-piece suits with timeless elegance- for fall/winter 21/22. With indispensable basics, such as wool-soft cardigans and cozy sweaters made of recycled cashmere, the designer shows that "casual" does not necessarily end with loungewear.
With intricately crafted patchworks and opulent wallpaper patterns, the dressmaker's designs carry the inside out.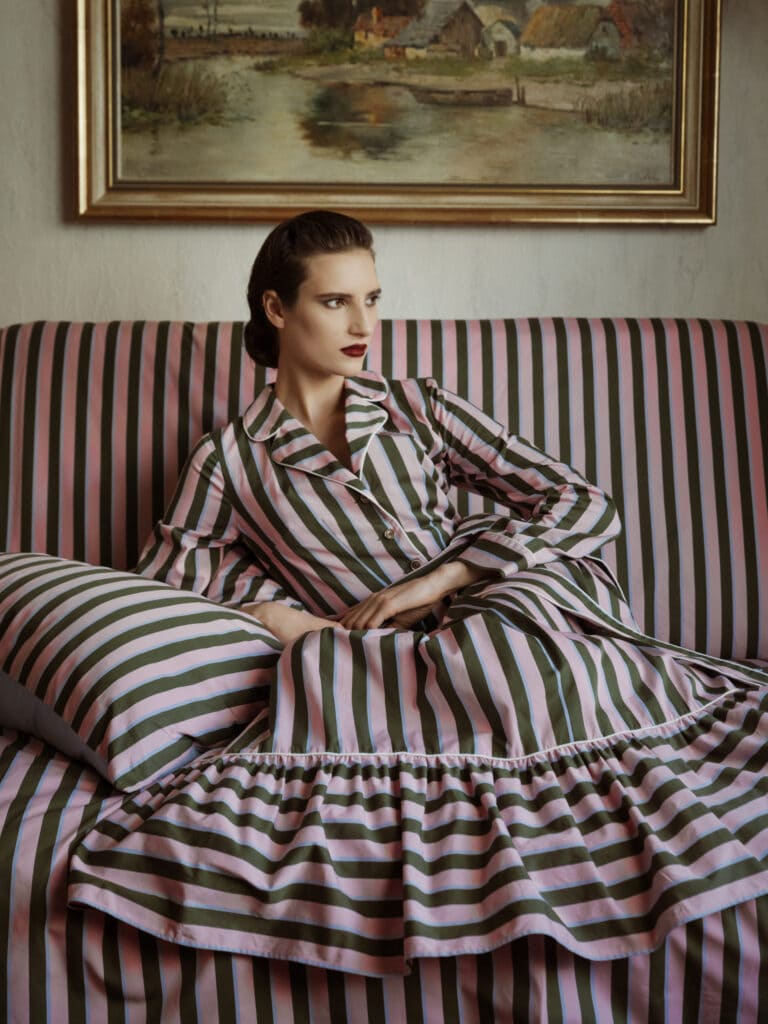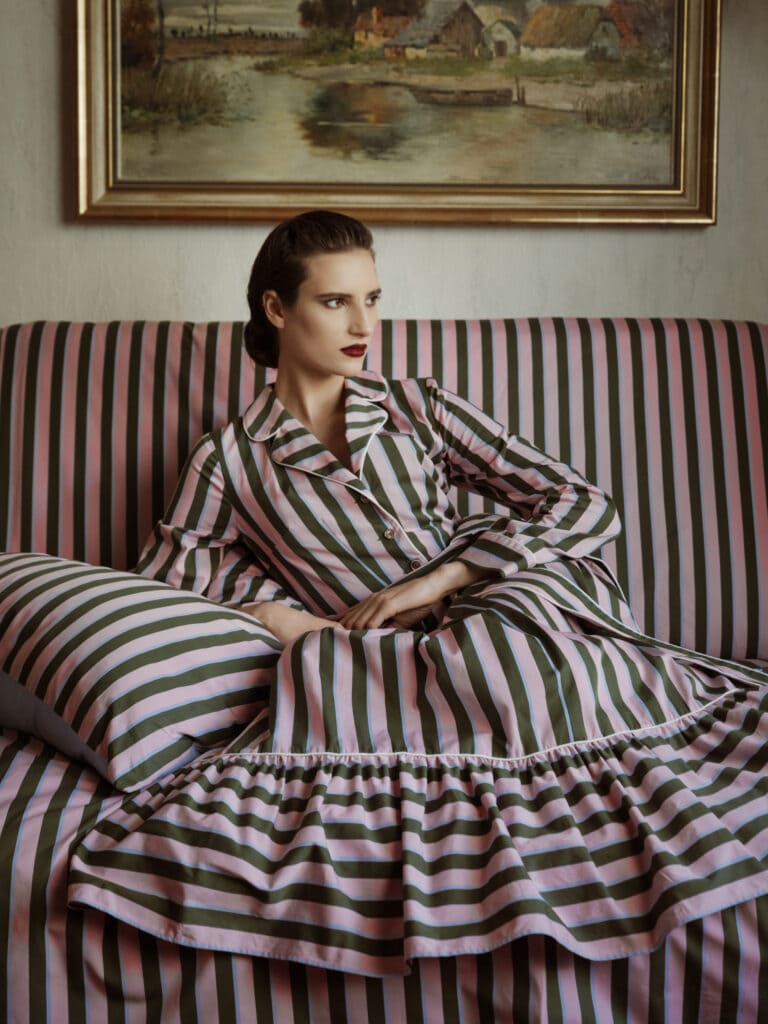 Inspired by these very contrasts, Lena Hoschek also designed an exclusive jewelry collection for the first time this season with the K.u.K. court jeweler Julius Hügler.
The family idyll is completed with hearty partner looks. So this fall/winter, in addition to a mini-me collection for mother & daughter, there will also be matchy looks for father & son for the first time.