Bill Bensley is world renown for his outstanding, unique and inspiring award-wining hotel, landscape and interior designs and eye-catching architecture. What is not so widely known, but comes as no surprise to those that know him, is that he is a concerned conservationist and passionate philanthropist and an eco-warrior.
My main purpose in life, besides having as much fun as possible, is to help the needy, to education, help animals and help the planet via conservation

Bill Bensley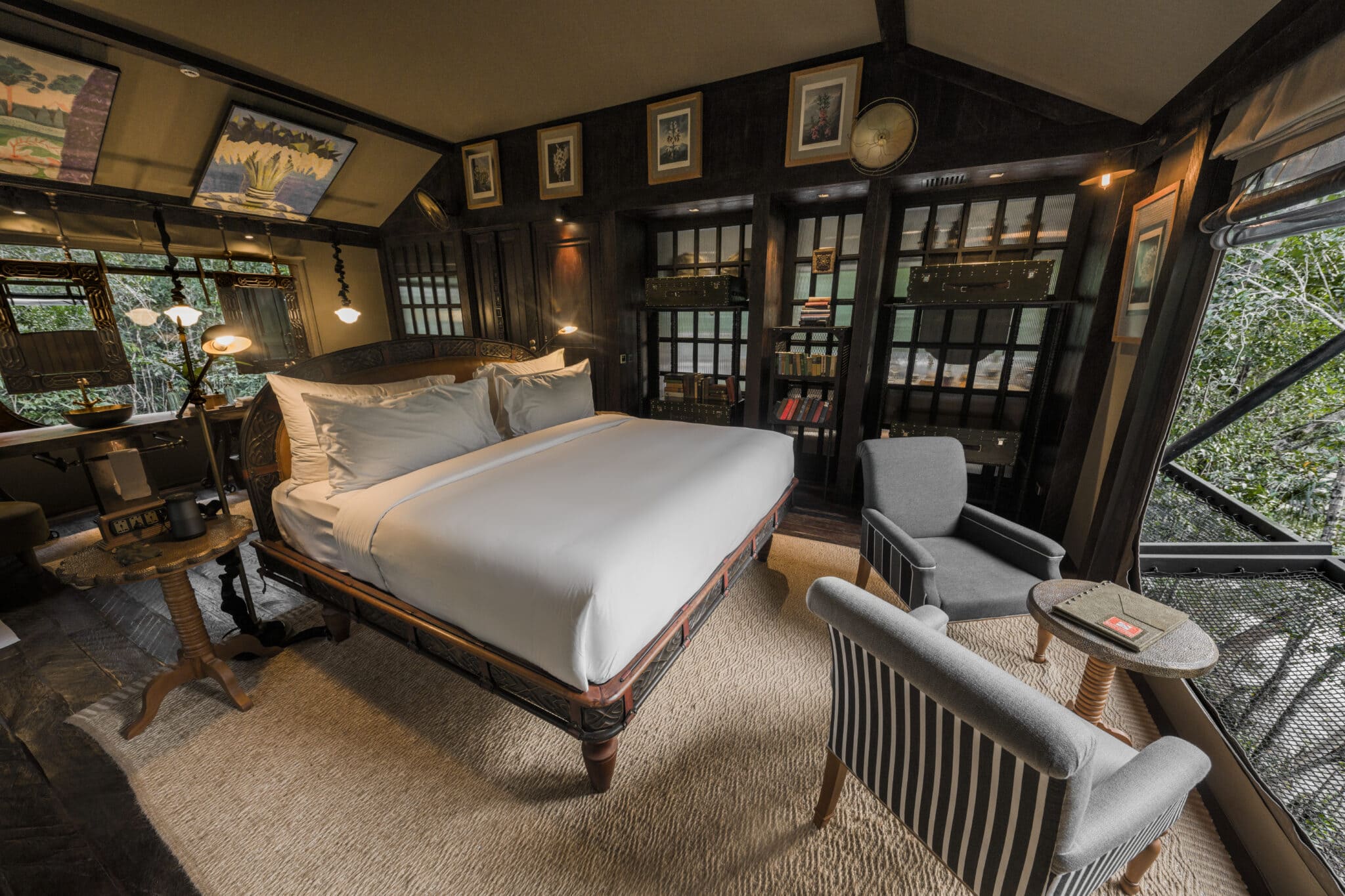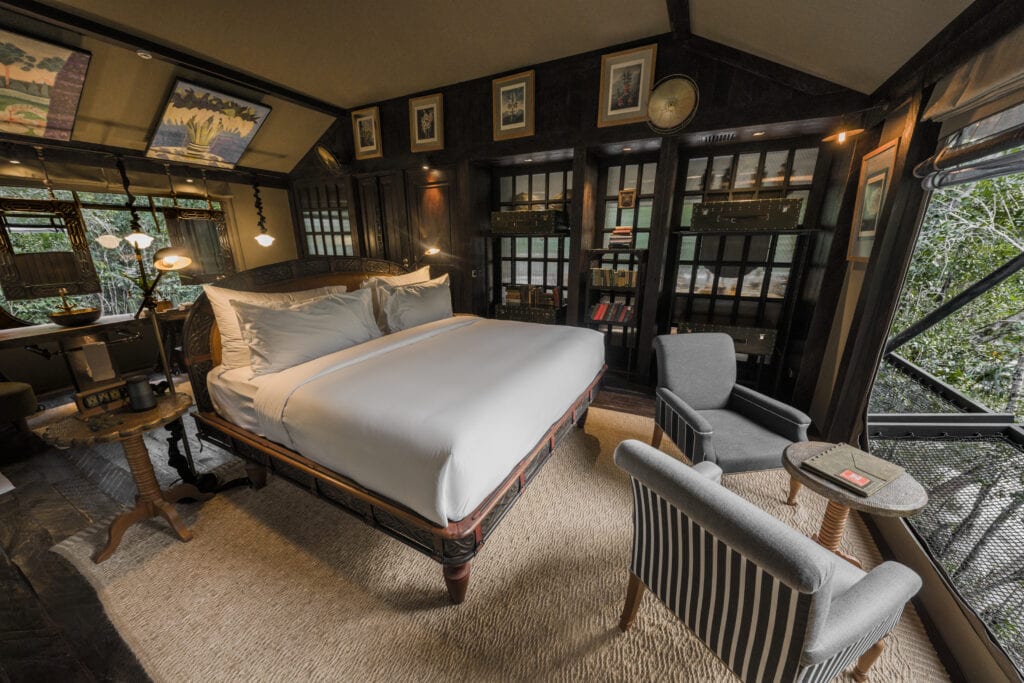 Shinta Mani Wild
The most outstanding and most recent example of this is Shinta Mani Wild – Bensley Collection in the South Cardamom Wilderness in Cambodia which opened in December 2018 and has quickly gained world-wide attention.   It is the culmination of Bill's life's work and exactly what he would build for himself.  Comprising 15 exquisitely customized luxury tents, in a private sanctuary in Cambodia's South Cardamom National Park, the camp is completely built around and blended into the natural environment with a low environmental impact and a huge impact on protecting the National park. 
Showing his playful side, Bensley created a 400m zip line over the river and three sister waterfalls over which guests can enter the camp.  The entire project was created in order to showcase and protect nature and wildlife in this fragile wilderness, rather than see the pristine forest sold at a logging auction. Hence why Bill donates the proceeds of his engagements to Shinta Mani Foundation to continue the amazing work they do, which to date includes:
1,330 families having access to clean drinking water
1,500 water wells built
10,000 medical visits
220 hospitality graduates from the Shinta Mani Hospitality Training School
98 homes constructed
8,000 children living healthy lives
62 entrepreneurs providing income for their families
The Foundation spearheads the camp's conservation and community outreach programmes, including providing long-term employment opportunities to the local inhabitants where there is minimal infrastructure and fewer work prospects.
Bensley Collection – Shinta Mani Wild, in conjunction with the Foundation, nurtures its natural environment through partnerships with respected conservation organizations including Wildlife Alliance and The Cambodian Government.  Funded by Shinta Mani, the camp's ranger station enables the non-profit Wildlife Alliance to carry out vital conservation work in the area, including protecting animals from poaching, removing snares and preventing illegal logging. 
Guests who share Bensley's passion for protecting the precious natural environment can join the rangers, motorcycling through the forest on anti-poaching patrols and tracking previously unrecorded wildlife activity.
Fotos: Elise Hassey