In this exclusive feature for THE Stylemate, interior style expert, Melissa Pyell, shares her Top 10 European Seating Introductions of 2020.
Never before has home comfort and style been such a desired luxury. As 2020 rocked our lives, home has become our safe haven. As remote work and lockdowns became our new normal, we have all begun to question the form and function of our abode: Is our seating comfortable enough to sit on all day? Is it pleasing enough to look at day in and day out? With European craftsmanship and sensuous forms dominating this year's seating industry, this may be the perfect time to refresh your nest.
---
Text by Melissa Pyell
CAMALEONDA
by B&B Italia
Design Aficiondas: Camaleonda is back.
A beloved 1970 design by duo B&B Italia and architect Mario Bellini, Camaleonda has passed through five decades of design history as a true icon. When production stopped in 1979, it became a vintage treasure for collectors.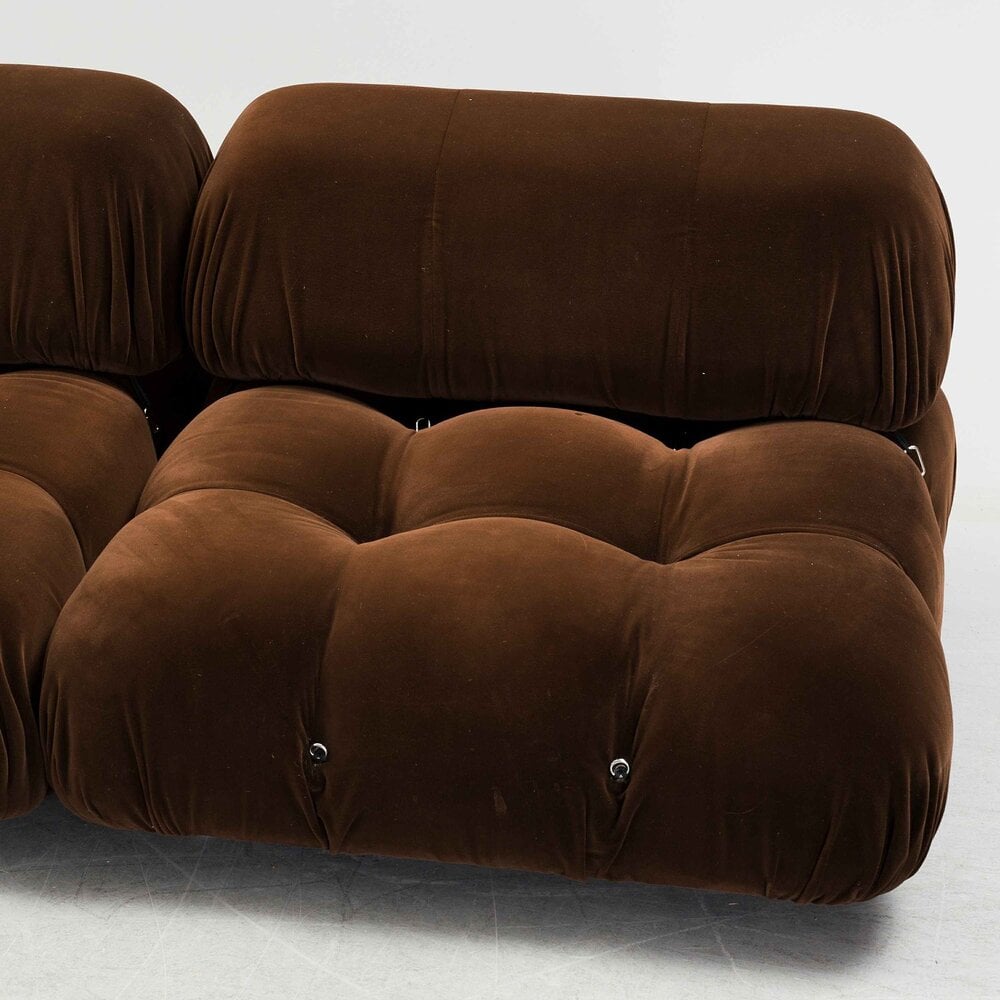 In the 2020 re-edition, B&B Italia and Bellini remained faithful to their original sacred form while re-engineering the interior to be more comfortable and sustainable. Bellini designed the 19-piece modular system with fashionable hooks, rings and cables which allow for easy configuration while maintaining its cult classic identity.
Of all the objects I have designed, Camaleonda is perhaps the best in terms of its sense of freedom. There are infinite number of possible configurations,

says Bellini.
Available as a lounge chair or modular sofa, Camaleonda is available in B&B Italia's entire collection of leathers and textiles including corduroy chenille.
---
BABA CHAIR
by Emmanuelle Simon
Baba Chair is designed by French-Israeli interior architect and designer Emmanuelle Simon. Handcrafted in France, the chair is shown in solid brushed oak and modelled in Louison fabric by Pierre Frey.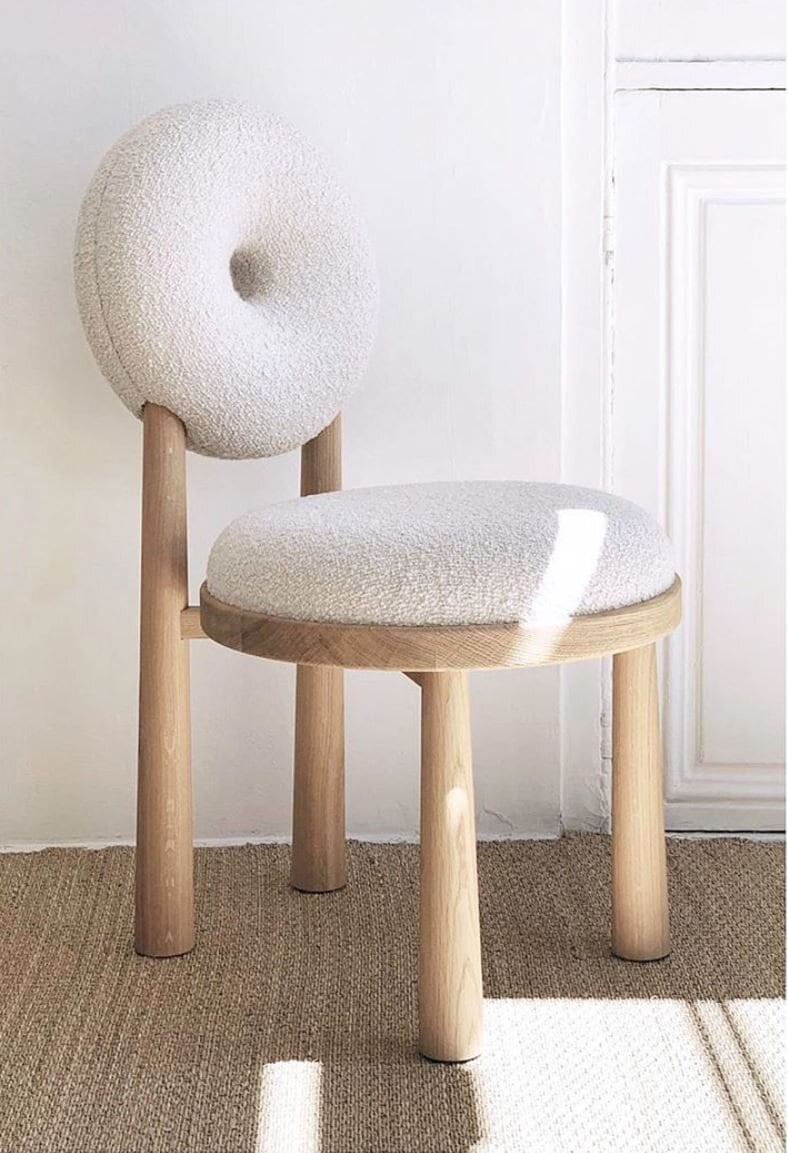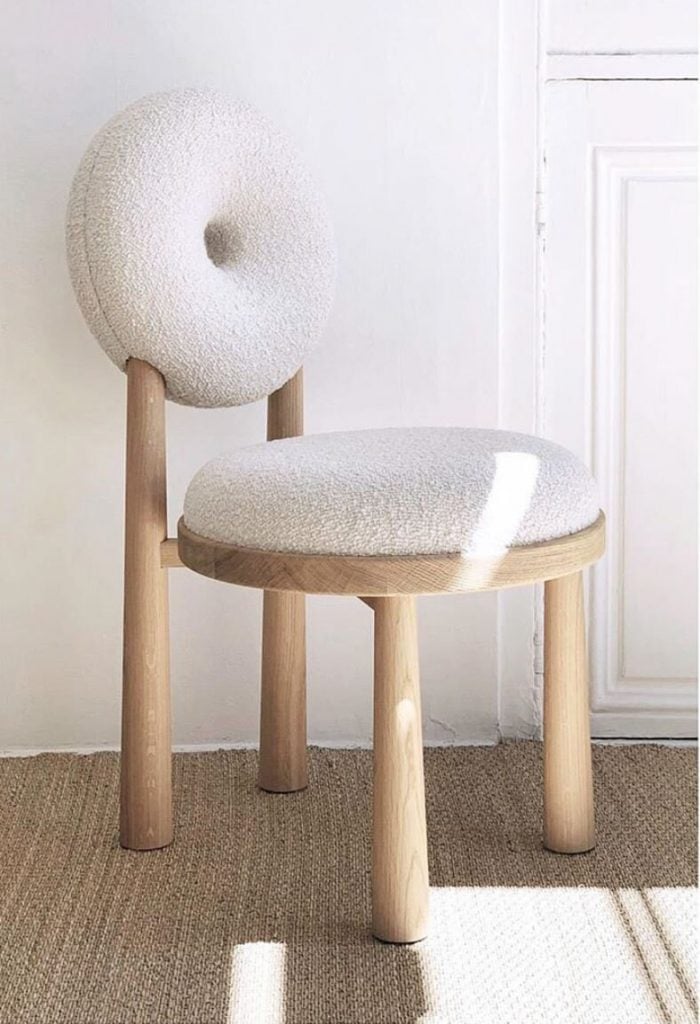 Baba Collection includes a chair, stool, coffee table, dining table, and pillow. Available in Europe through The Invisible Collection private showroom in the heart of Belgravia, London. Available in USA through STUDIOTWENTYSEVEN, and currently on display in their New York showroom.
---
TELA ARMCHAIR
by Rubelli Group
Tela armchair is the concrete expression of a light solidity. A perfectly successful oxymoron.
Designed by Rubelli Casa Creative Director, Matteo Nunziati, Tela armchair has a structure of solid wood. Fabric and leather details coalesce to create a sculptural anomaly embodying strength yet visually as light as a feather.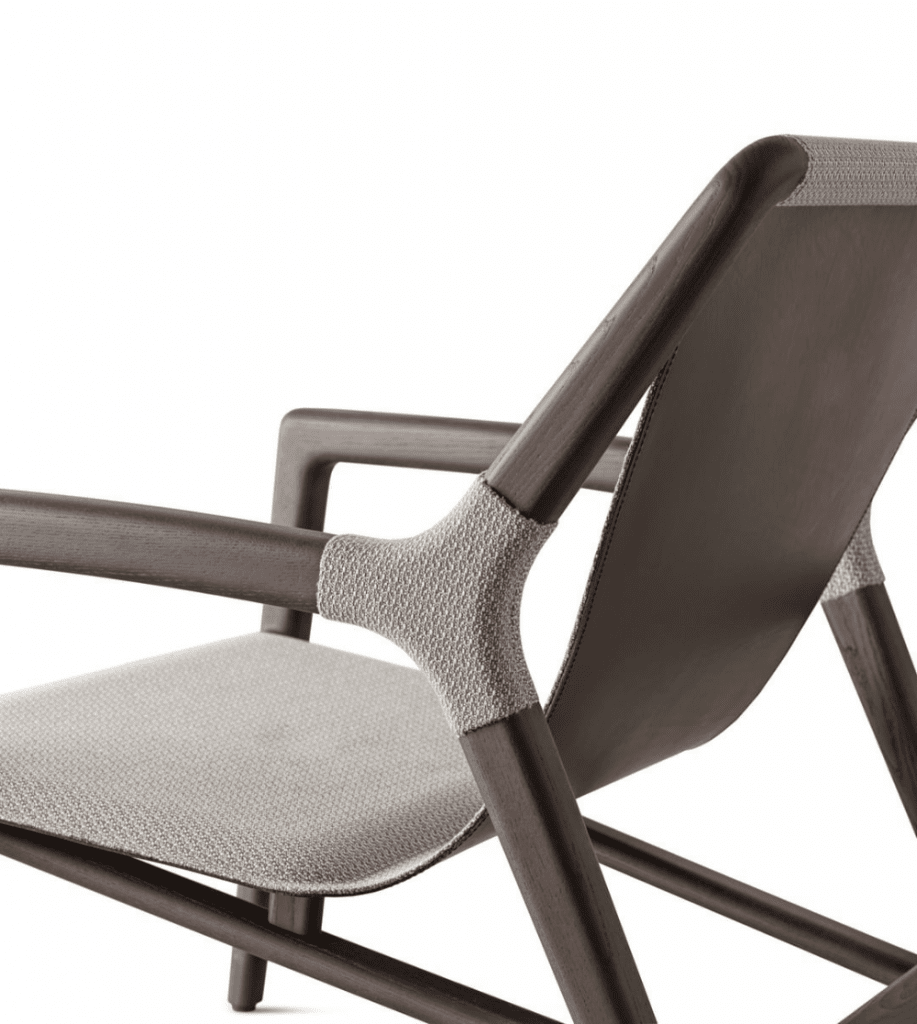 The sex appeal which makes this chair aesthetically iconic, comes from the fabric-covered joints uniting the backrest, legs and the arms. All of Tela's joints are sensuously rounded to emphasize the absolute craftsmanship of this piece.
Founded in 1889, Venetian company Rubelli is known for layering Italian tradition with innovation. New Creative Director Matteo Nunziati brings a fresh edge to Rubelli Casa while preserving its heritage.
---
POMPON SERIES
by Olga Engel
Another playful introduction from designer Olga Engel and we can't help but smile.
POMPON series, designed for Armel Soyer Editions design gallery in Paris, includes a sofa and 2 lounge chairs, shown here in fabric by Dedar.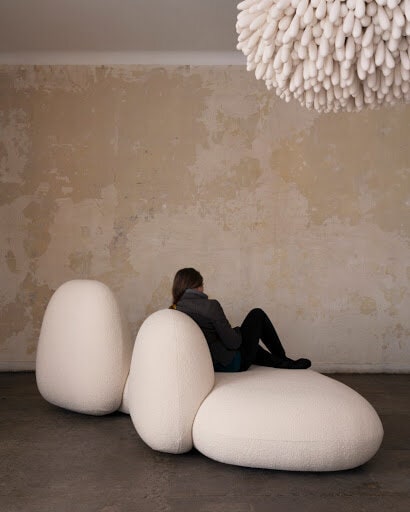 Olga Engel is a Russian product and interior designer, who harmoniously mixes luxury with minimalism, functionality and ergonomics with a light mood and a touch of irony. She pays special attention to the proportions and harmony, to the quality and philosophy.
I put a sign of equality between the words 'beauty' and 'harmony'. An object can only be beautiful if it was filled with content, and expresses a strong idea or an emotion,

says Engel.
---
POLUS CHAIRS
by Pierre Augustin Rose
Based in the heart of Paris, Pierre Augustin Rose welcomed 2020 with their new collection La Salle à Manger.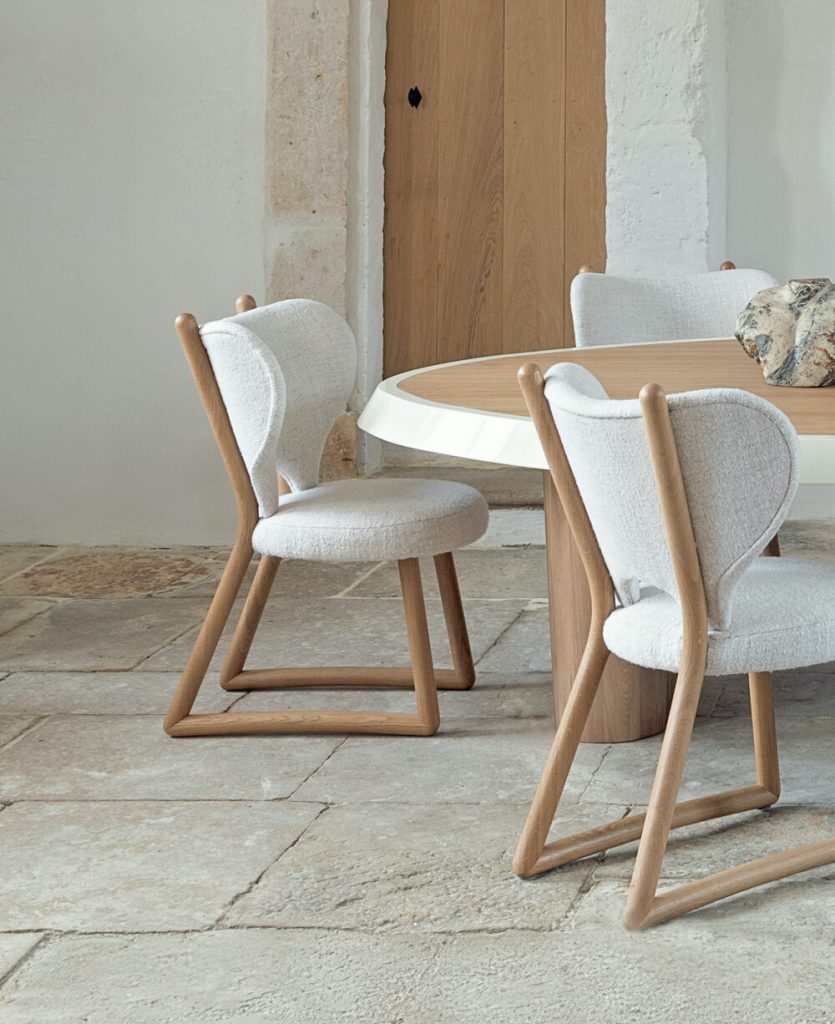 Revisiting the spirit of the 1930's French chic, the collection's Polus chairs are offered in 3 sled-based versions: lowback, highback, and armchair. Made in France, the chair has sculpted oak legs and is modelled in Arsene fabric by Pierre Frey.
---
SAINT-GERMAIN COLLECTION
by Fabrice Juan
The Saint-Germain collection showcases New Art Deco style masterpieces that revisit the charm of 60's style. French architect and interior designer Fabrice Juan describes his collection as "resolutely rive gauche style fits as perfectly with warm interiors as it does with the most contemporary styles." The collection includes a made-to-order sofa and lounge chair available in custom sizes.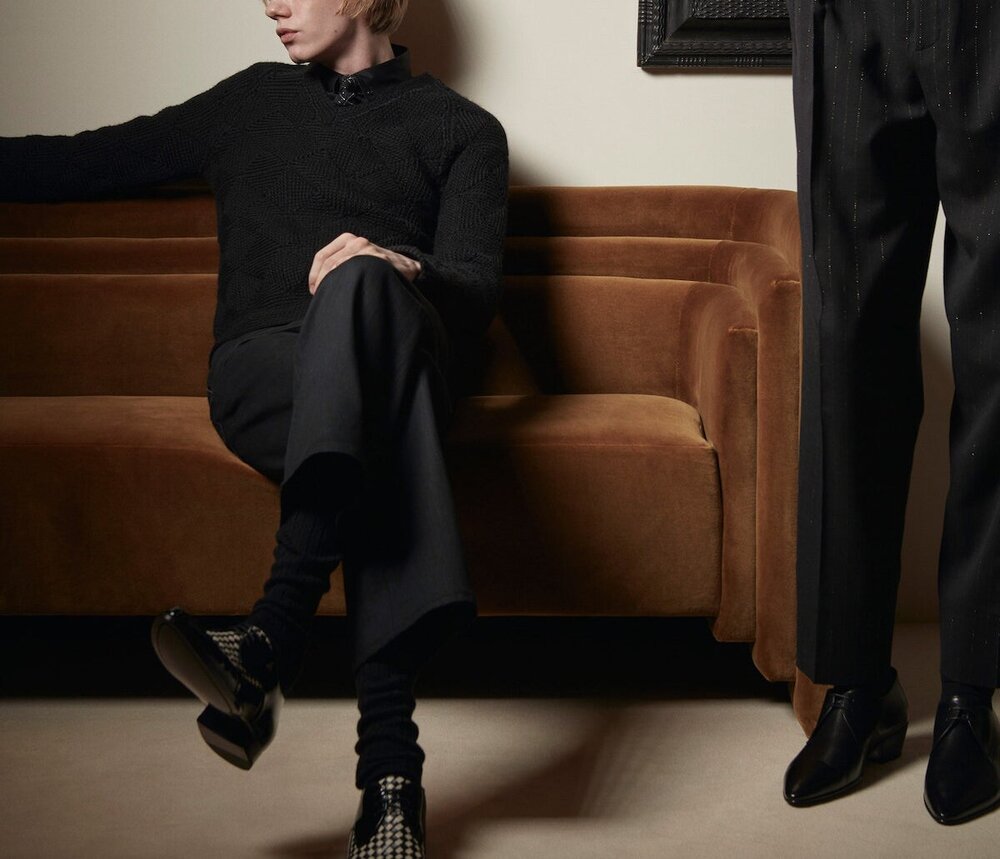 Featured here in luxe velvet to accentuate the Saint Laurent Menswear Pre-Fall 2020 collection,
I imagine your abode so that it immediately carries you into an absolute refinement: that of French luxury,

says Juan.
---
DOMNA ARMCHAIR
by Victoriya Yakusha, FAINA Design
In ancient Ukranian, DOMNA means home-maker or goddess of welfare. DOMNA armchair flaunts feminine curves, influenced by an ancient goddess.
This new design piece with a soft, and at the same time hawkish temper, tends to be the mistress of any space.

Designer Victoriya Yakusha, the creative mind behind the Ukrainian studio FAINA Design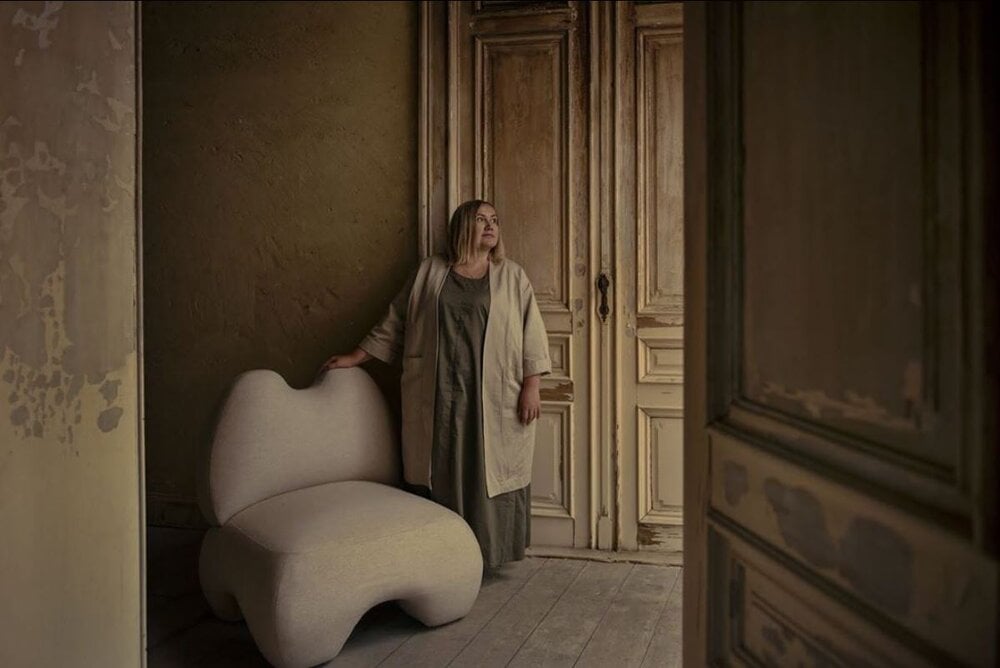 Victoriya was inspired by archeological finds from the period of the Trypillia culture. The shape of the ancient ceramic sculptures of a goddess spoke to her.
DOMNA repeats these mild feminine forms and carries an extraordinary warmth and cloud-like softness.
The award-winning brand was founded by Victoriya in 2014 and is known for its elegant, minimalist style. FAINA products are available in world cities like Paris, New York, London, Stockholm, and more, representing the brand as an ambassador of Ukrainian modern design.
---
DS-707
by de Sede
Designer Philippe Malouin was inspired by the flowing, soft transitions that combine the postmodern era of Swiss furniture design with the clear, open structures of brutalism.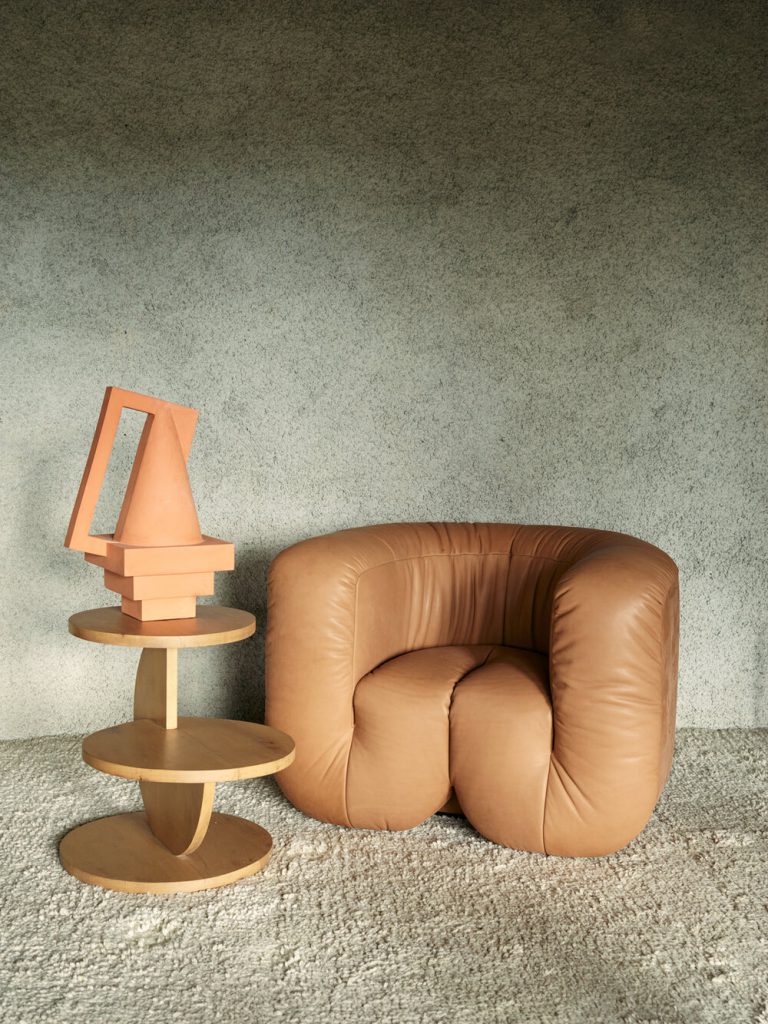 After Malouin received the call from de Sede and initial ideas were exchanged, the designer was largely given a free hand and Malouin started his work "by making things". Simply drawing, cutting or even folding different materials are part of the creation of the new sculpture DS-707. Philippe Malouin experimented with folding foam for the Swiss manufacturer – the result: a modular sofa system with a traditional yet contemporary aesthetic. The masterpiece DS-707 is a homage to classic de Sede designs and was created for the future.
Available as a comfortable armchair or as a modular sofa that can be combined in infinite ways, the DS-707 is the visual perfection of form that gives every room a unique highlight.
---
JACOB ARMCHAIR
by Collector Group
These jewel-toned gems are part of the Jacob Collection, featuring a fun yet sophisticated armchair and sofa. These bulbous beauties are available in a fashionable range of mix-and-match fabrics and leathers.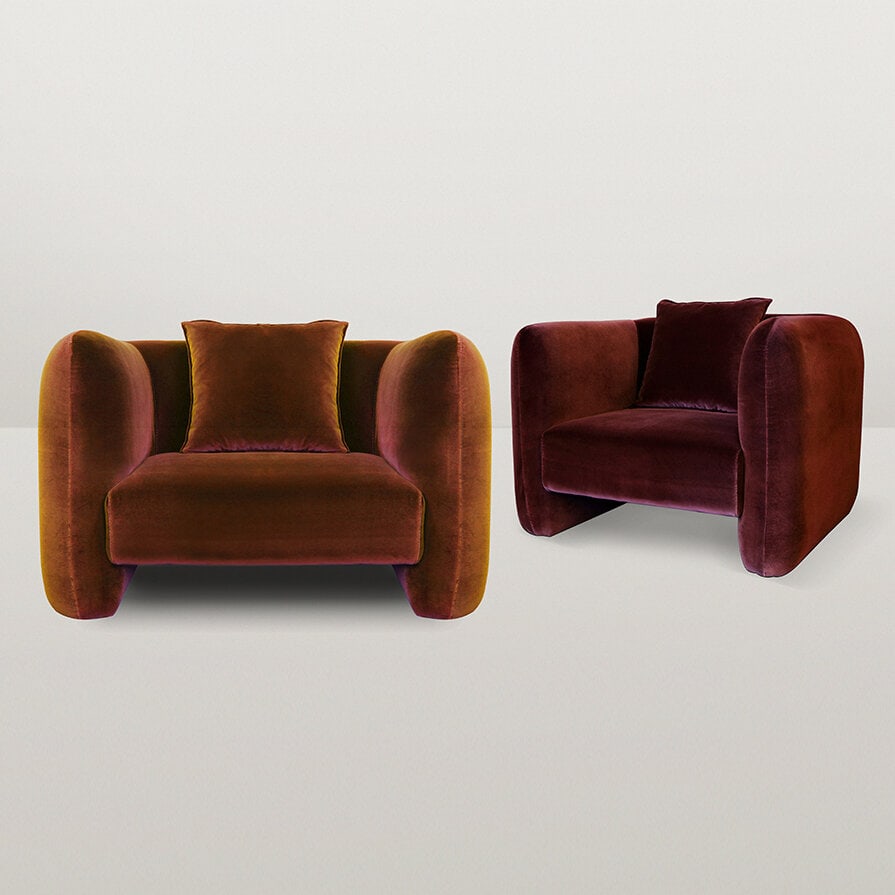 The Collector brand was born in Portugal and aims to be part of daily life by fusing furniture to home routines and lifestyles. With a variety of impressive 2020 introductions, the company designs its pieces with the intention to embrace diverse styles and to blend in inside any contemporary setting.
---
SUBSELLIUM BENCH
by Pierre Augustin Rose X Galerie Chenel
Parisian dream collaboration, Pierre Augustin Rose X Galerie Chenel, introduces their first exclusive collection showcasing mahogany wood and braided leather seating.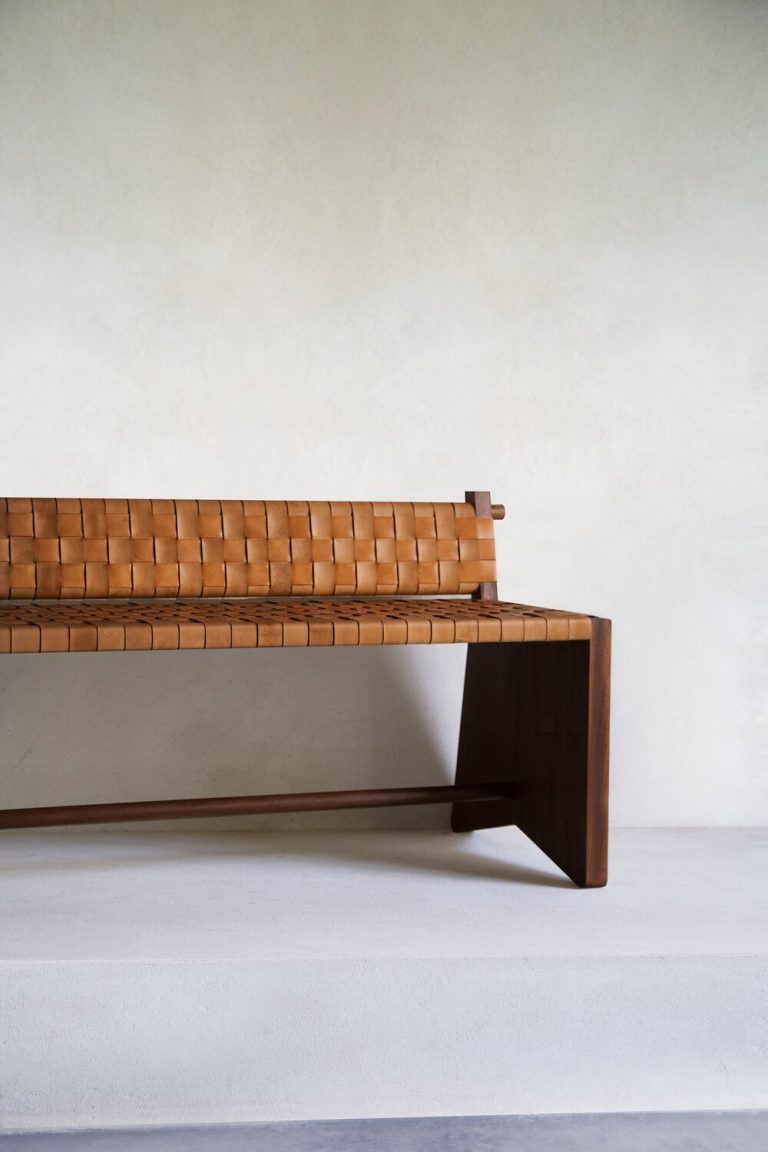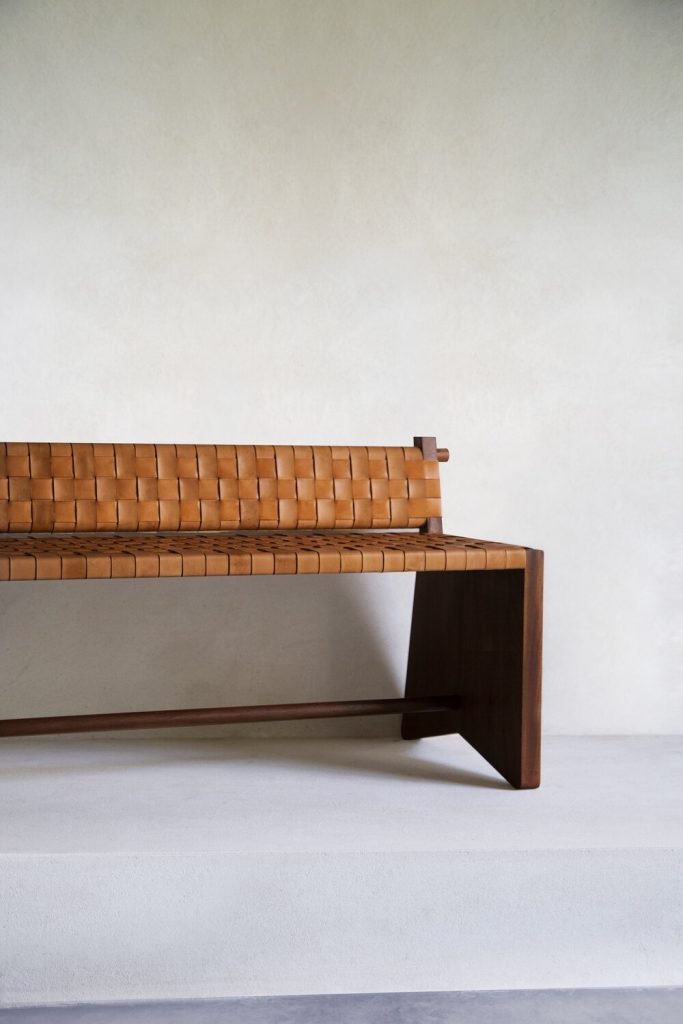 In antique-contemporary taste, the collection finds its inspiration in Villa Kerylos, but also in the rigour of the Bauhaus and De Stijl styles. Guided by the Arts & Crafts movement, the collection introduces modernity by stripping itself of the useless in order to keep only the essential. The collection includes Subsellium Bench, Solium Chair and Sella Little Chair, currently on display at Galerie Chenel in Paris.
---
Top 10 Coastal Styling Hotlist by Melissa Pyell: Summer of 2020 >>
---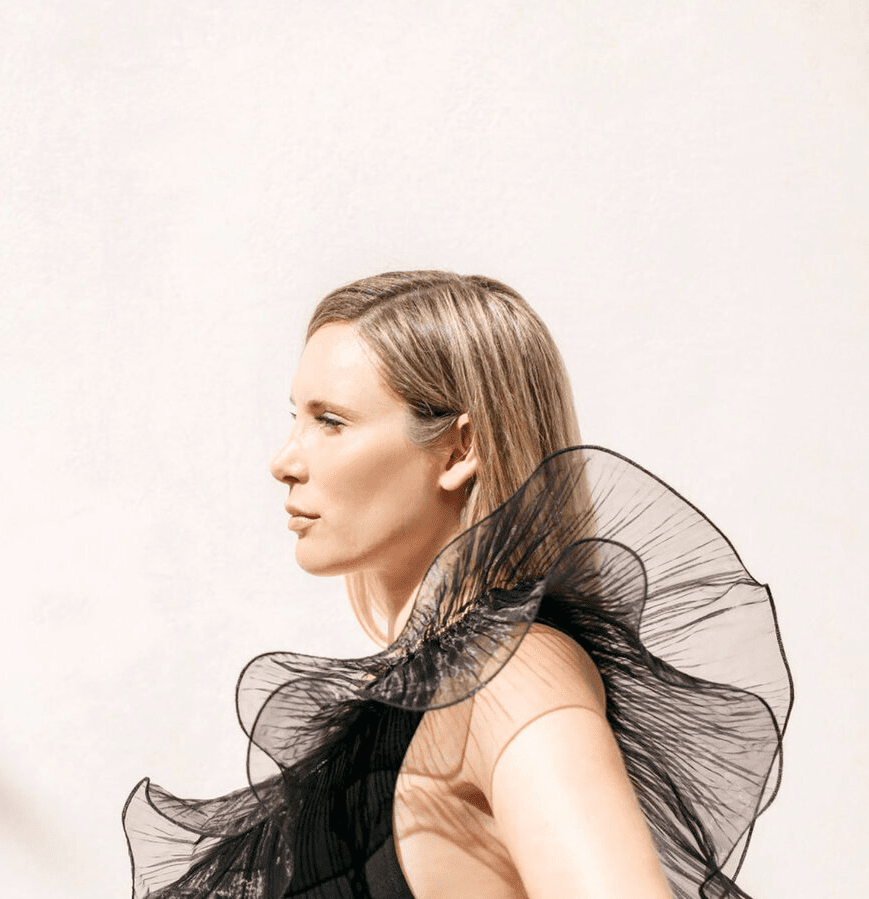 About
American Interior Designer & Stylist educated in Italy, Melissa Pyell designs Luxury Hospitality and Residential Interiors worldwide. Beyond an award-winning Interior Designer, Melissa Pyell is a Trend Reporter, Design Judge and Contributing Professor.
Photo: Melissa Pyell