VISUAL JOURNALISM
Infographics from the world's best newsrooms and designers
As the world grows more complex, some of the best stories are told through visuals—infographics.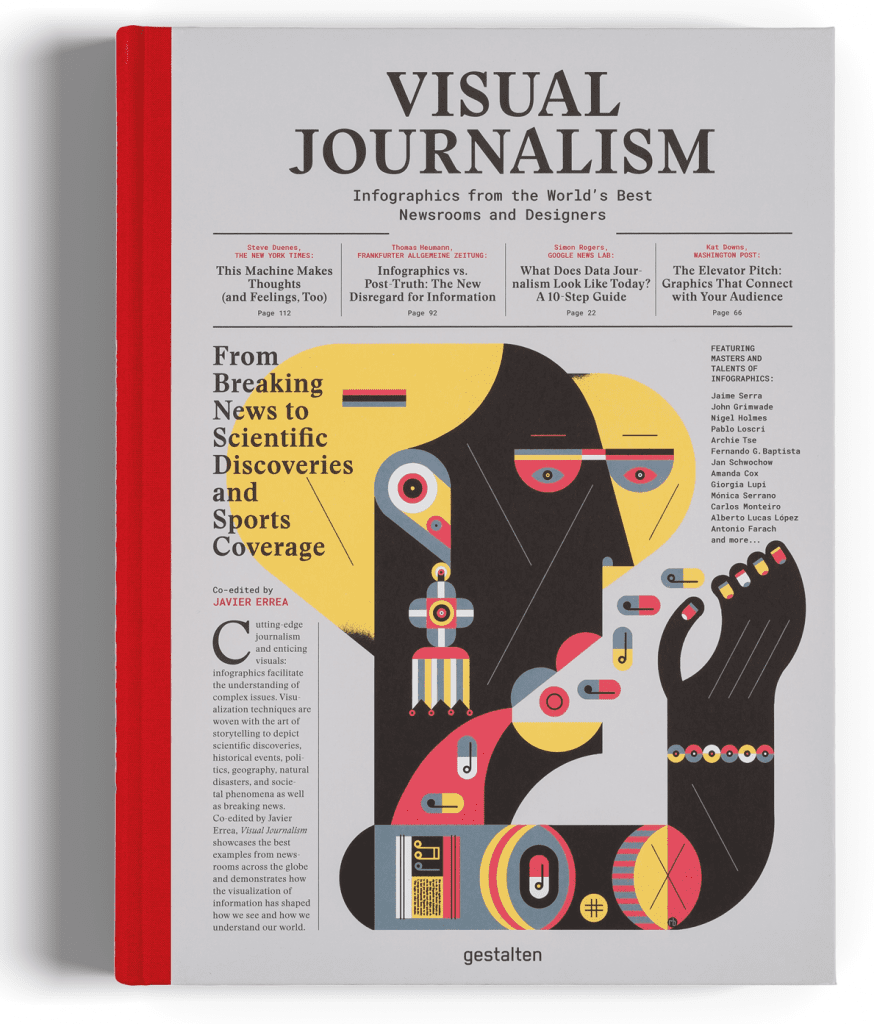 From election results to catastrophes to wars to scientific discoveries: the stream of data we are exposed to daily becomes ever more complicated. Infographics help make sense of it, transforming difficult to grasp facts and figures into accessible visualizations.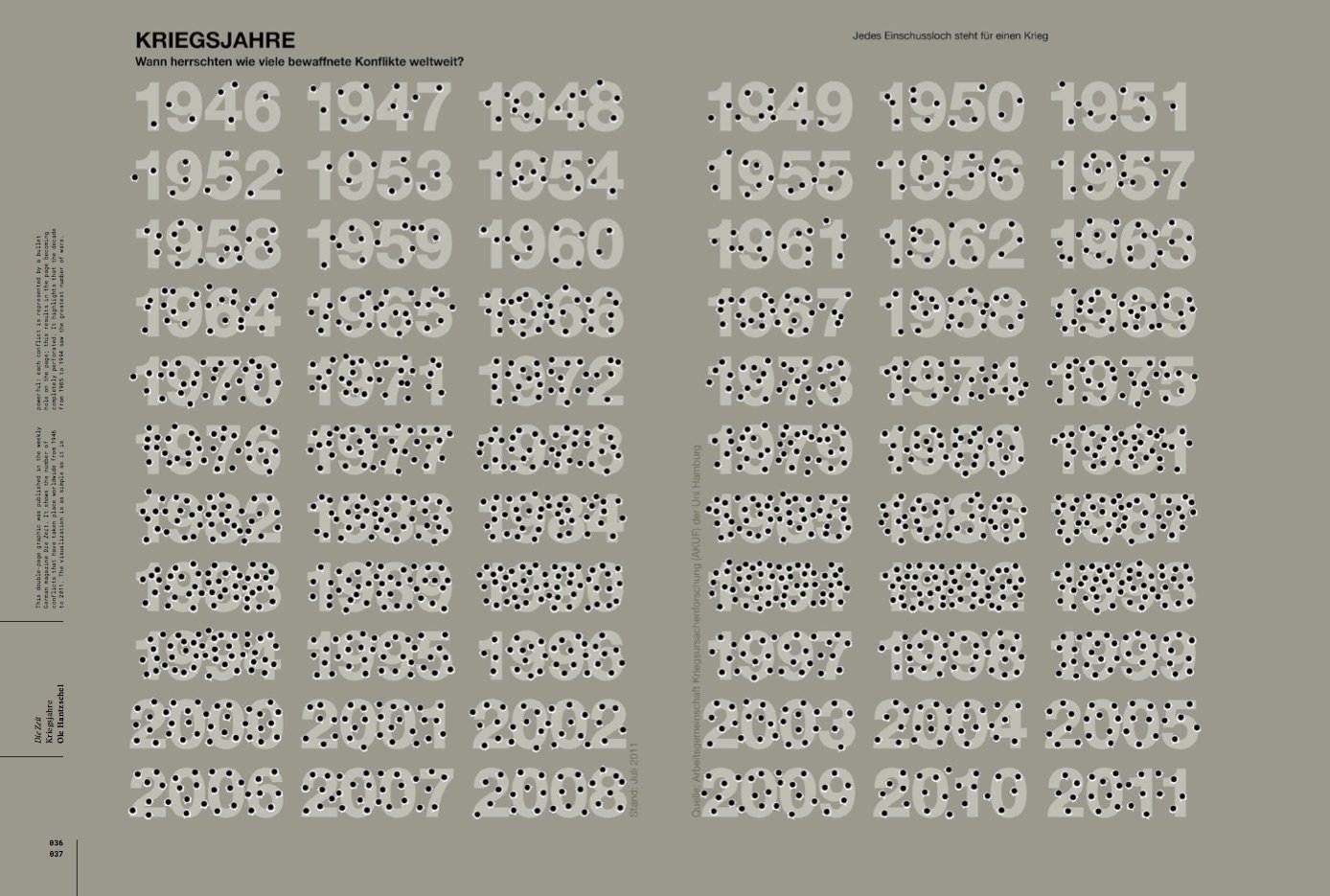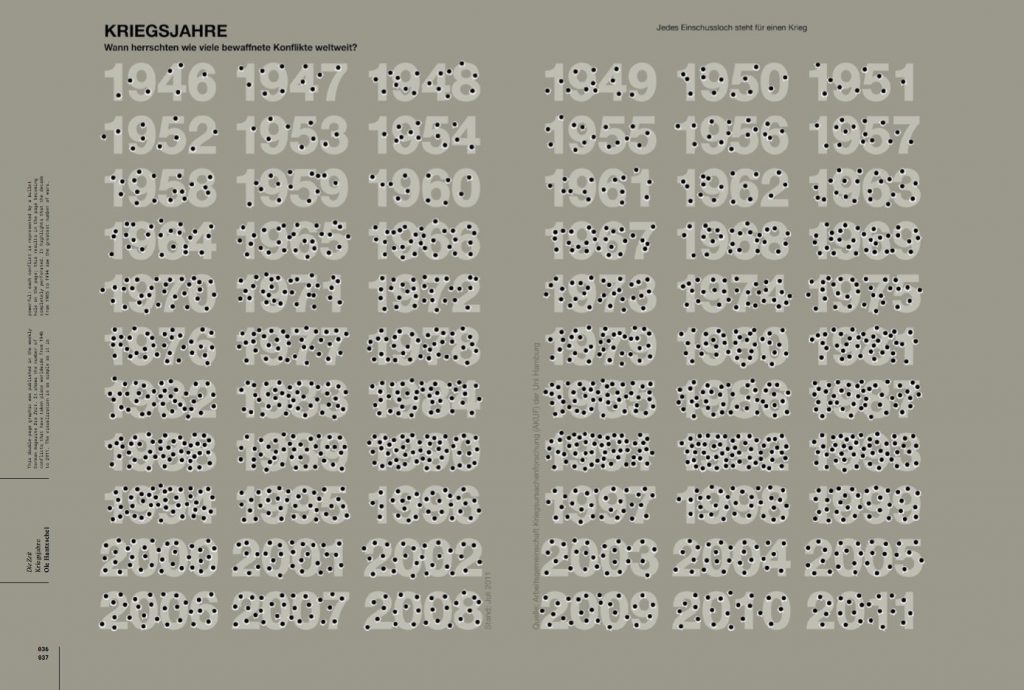 Journalism hasn't been 'just' words for some time — and there's a phrase for one strand:
'Visual Journalism'.

Simon Rogers
Award-winning data journalist, writer and speaker
Print media are increasingly making successful use of them. Visual Journalism reveals the masters of this discipline and their finest works.
The portraits of studios and individuals within this compendium illustrate how the world of infographics continues to evolve as it informs data and graphic trends. A visual revolution showcases the myriad possibilities of non-verbal communication.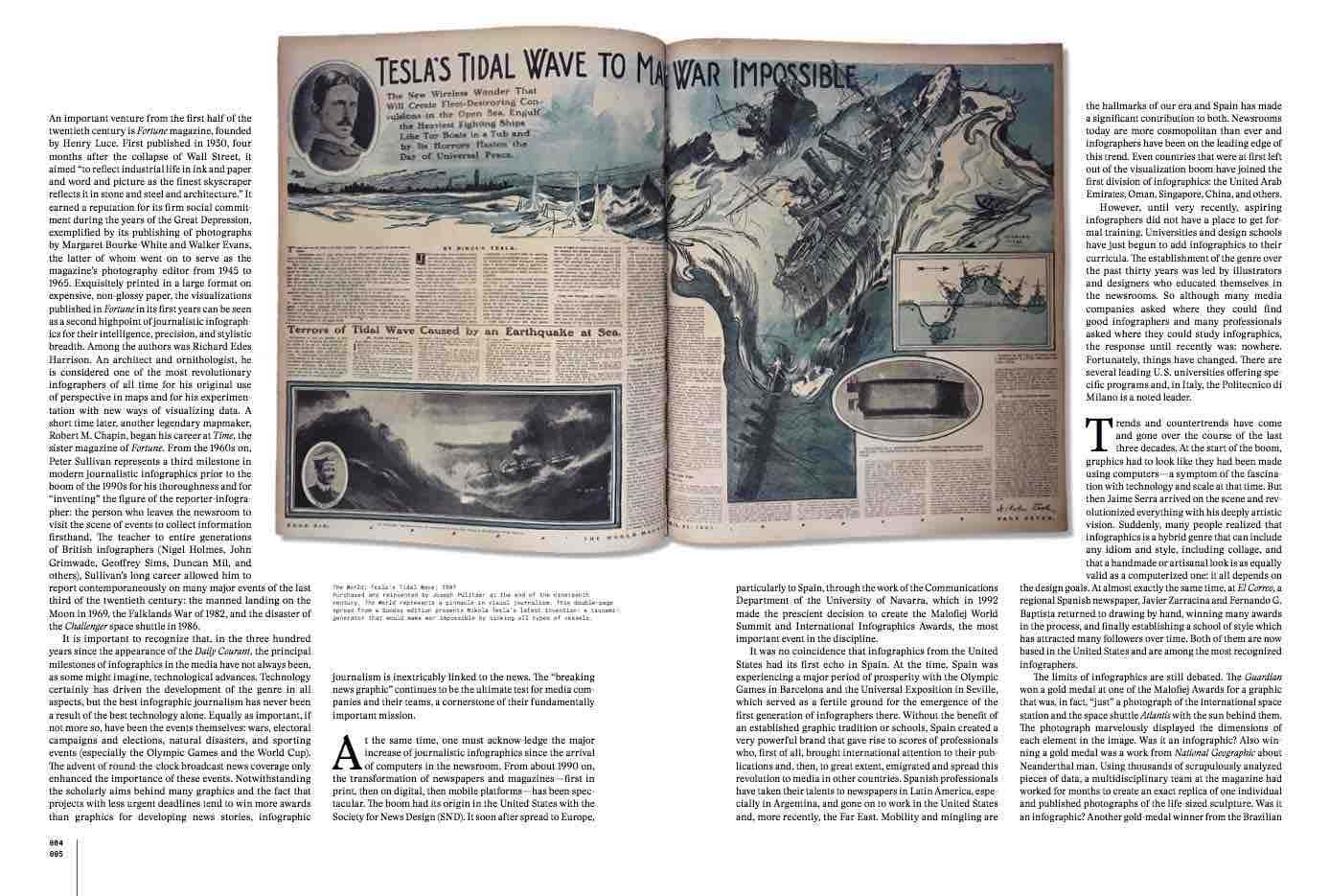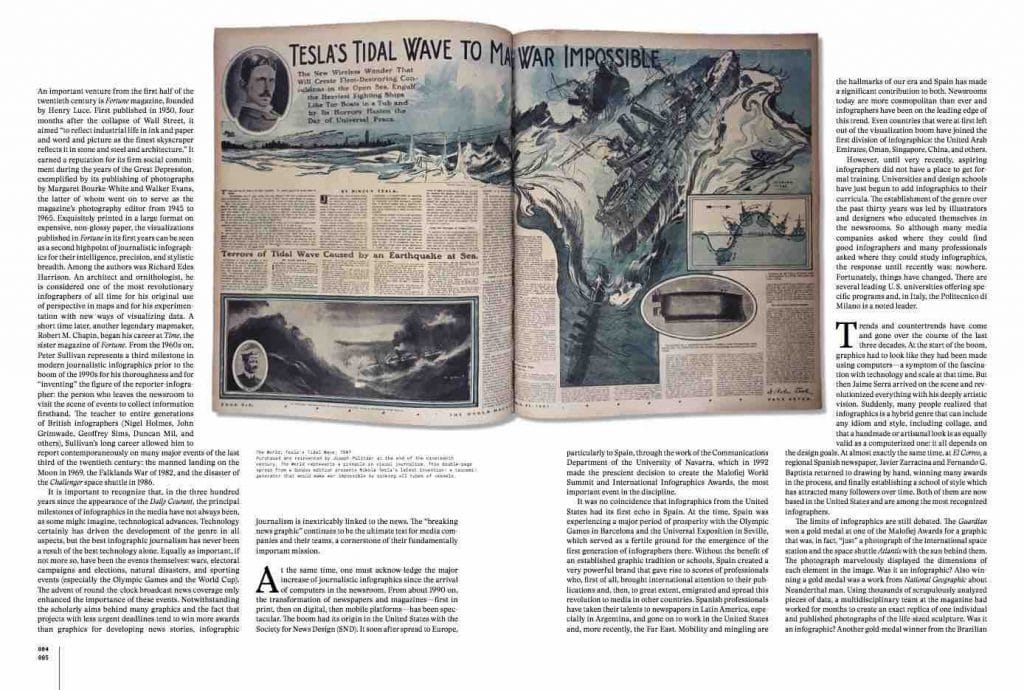 Editors: Javier Errea & Gestalten
Release date: October 2017
Format: 24.5 × 33 cm
Features: Full color, hardcover, stitch bound, 256 pages
ISBN: 978-3-89955-919-4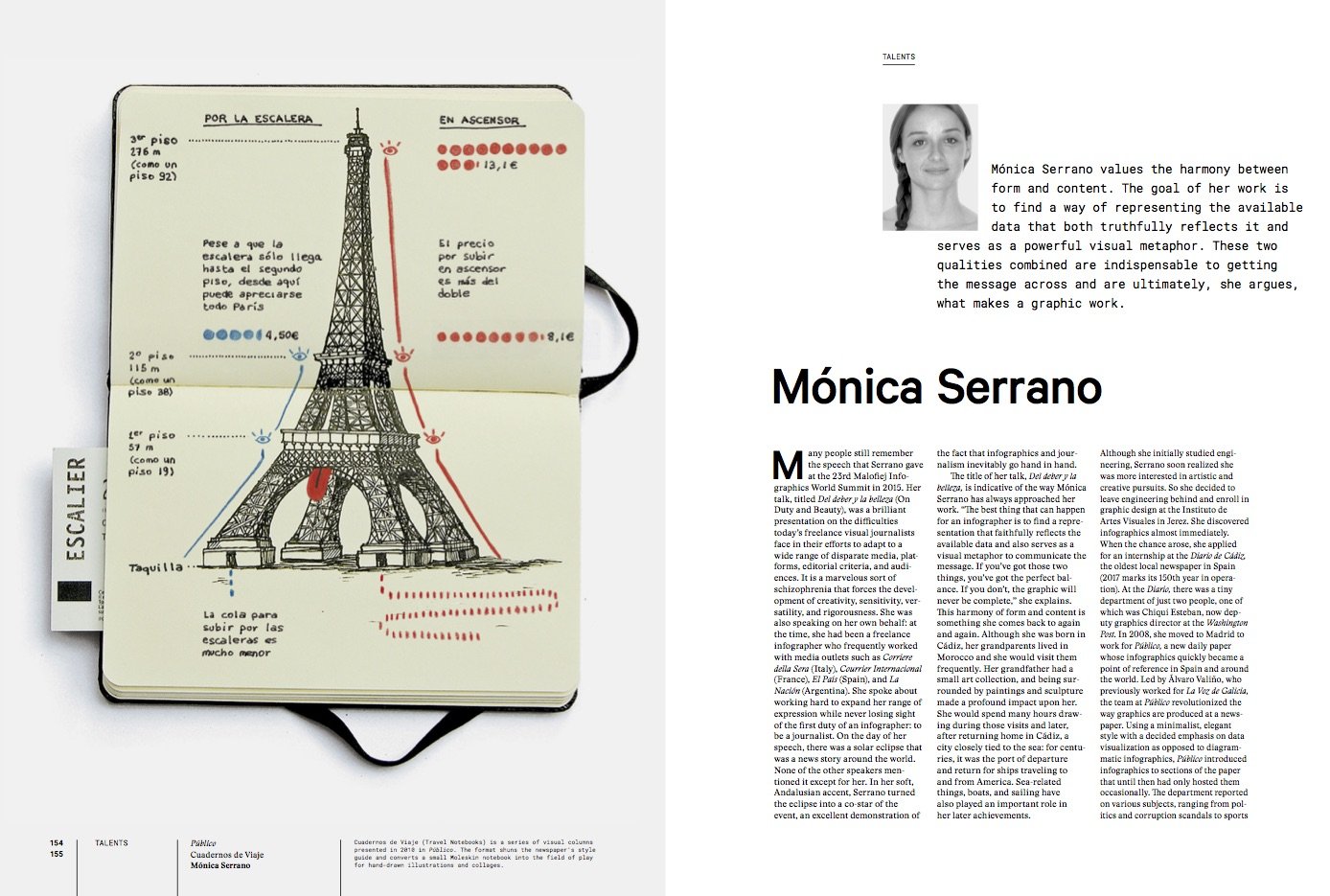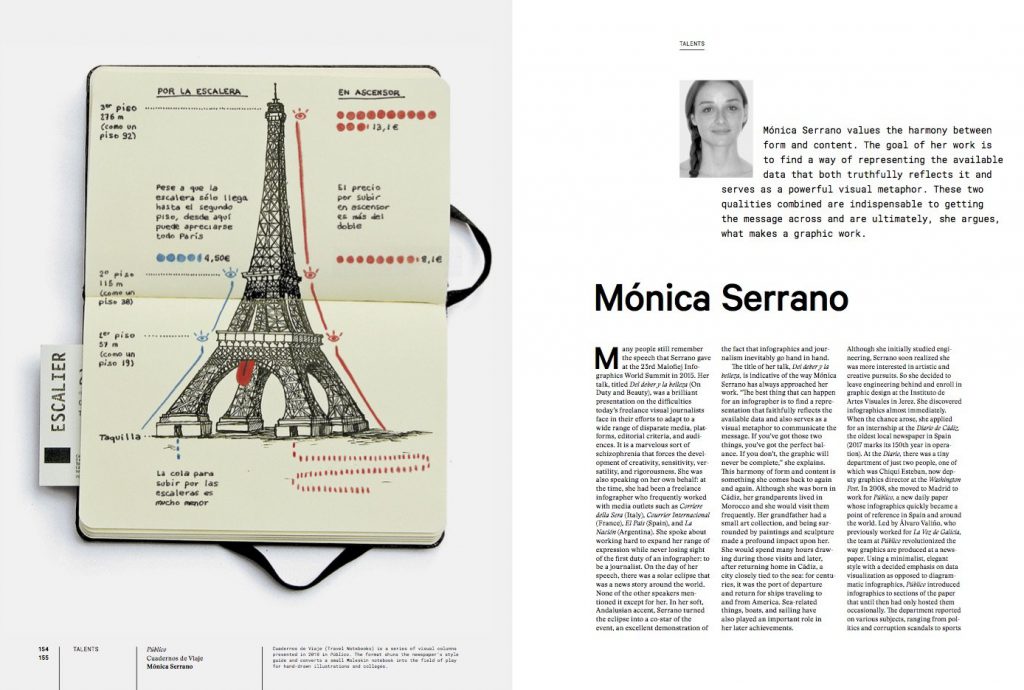 About Javier Errea
Javier Errea is a journalist. Degree in Information Science from the University of Navarra and graduate studies at the University of South Florida and The Poynter Institute for Media Studies. He has been editor in Diario de Navarra, editor in Daily News and Herald deputy in Aragon.

He is currently associate professor of Editing and Projects at the University of Navarra, president of the Spanish Chapter of the Society for News Design and director of SND to Mediterranean Europe and coordinator Malofiej Infographics.

On top he manages Errea Communications – a design studio dedicated to newspapers, publishing, graphic and web design, and consulting general newspaper. Directed by Javier Errea, brings together professionals from different fields of journalism and advertising with extensive previous experience in media, in other design studios and research and teaching university.
---
More book recommendations >>