Tyrol on the plate, Text: Nina Prehofer
Fresh, healthy and conscious – it's under this motto that the Bergland Design and Wellness Hotel in Sölden started its Regional 200 initiative, which requires all goods to be locally sourced.
200. This number represents the maximum distance items such as food and cosmetics products are allowed to travel – 200 kilometres (as the crow flies). That's something like the distance from Vienna to Budapest – or even from Sölden to Venice.
We wanted to further strengthen our collaboration with regional suppliers from the surrounding area to help create a greener future: basically, "Grüner (in english greener) becomes greener",

explains hotel owner Sigi Grüner, who not only runs the Bergland with his family but also breeds sheep on the site.
In the pastures around the hotel, summer will see an average of 25 ewes and 40 to 50 lambs grazing.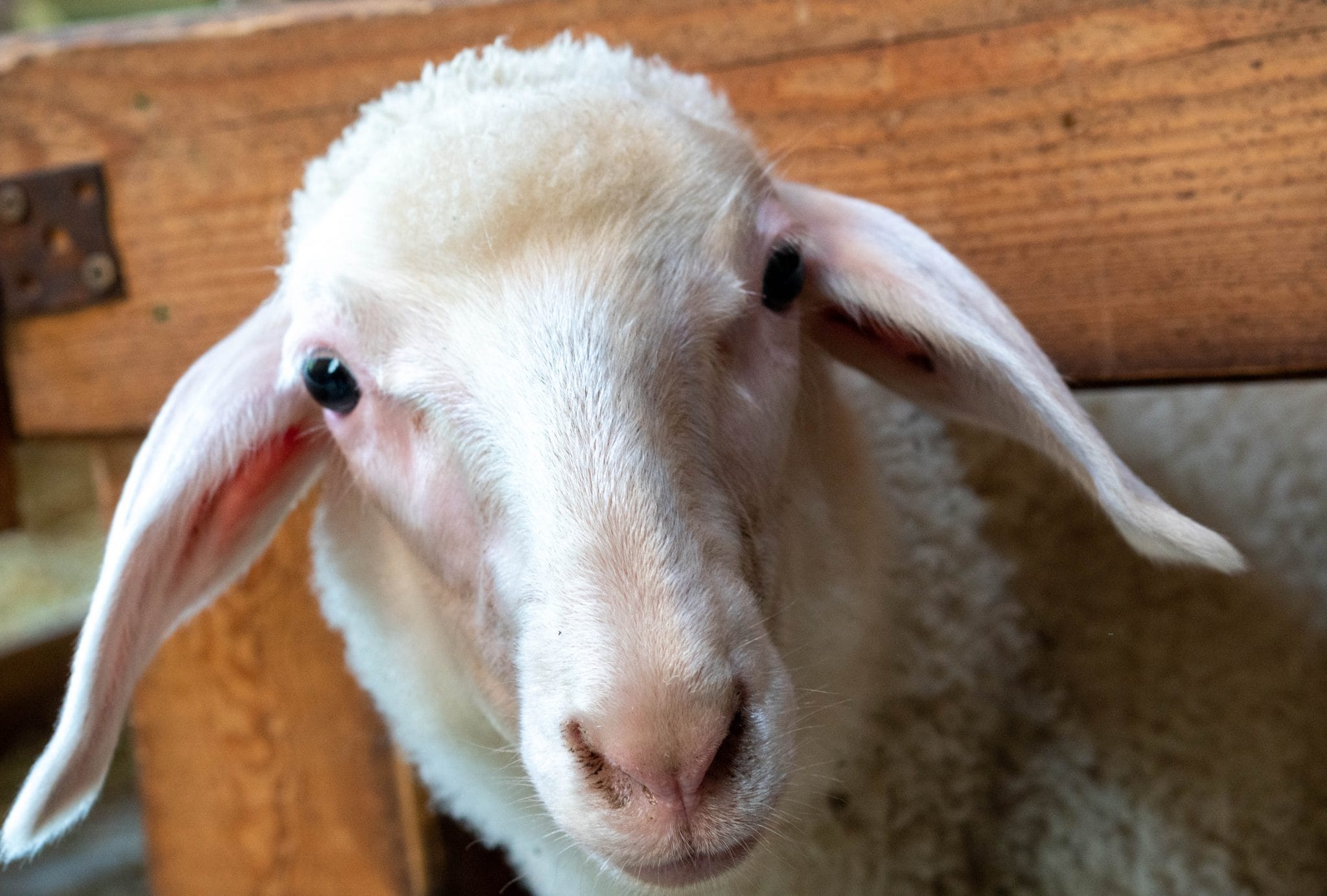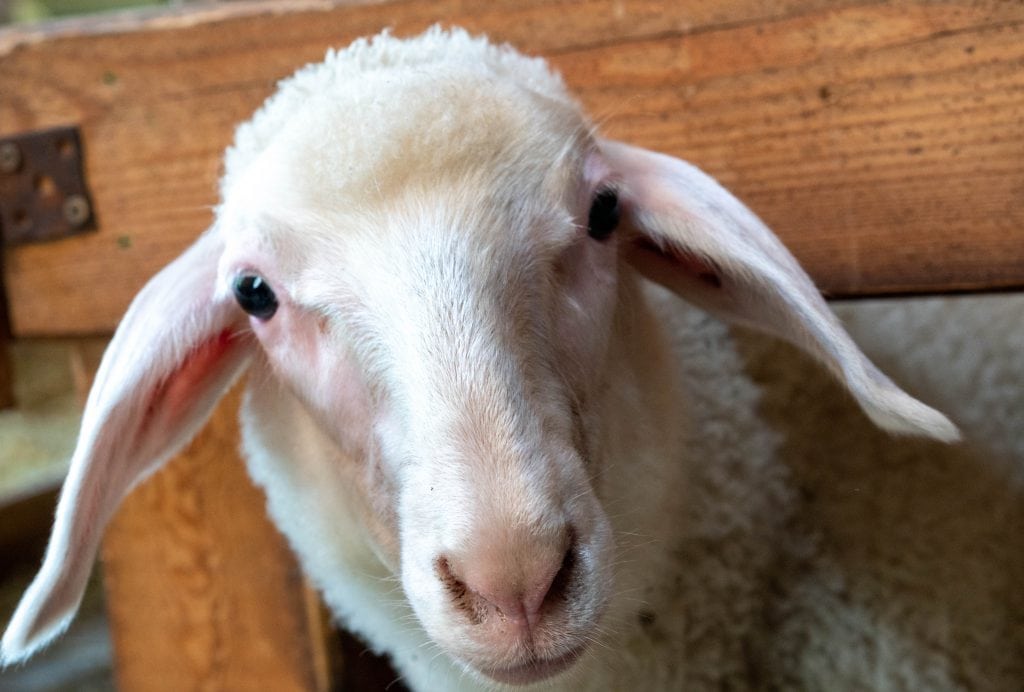 It also explains the name of the hotel's own gourmet restaurant: the aptly named "black sheep" has long placed great emphasis on local produce, and what could be more local than lamb you've bred yourself?
Here, regional is synonymous with flavour and authenticity – which you won't only find in the gourmet restaurant but also from the moment the day begins with breakfast. In keeping with the Regional 200 initiative and to complement the produce from the hotel's own sheep farming exploits, breakfast serves up vegetables from Kematen, near Innsbruck (37 km away), fish, milk products and honey from Längenfeld (12 km away), and meat from Imst (37 km away). And there is still plenty of scope for new products considering the hotel's position in the heart of the Tyrolean Alps, meaning 200 km will take you into both Germany and Switzerland.
From restaurant to bar to spa
It's not just food we enjoy with a clean conscience at the Bergland – the wine list also boasts numerous sustainable bottles from Austria and South Tyrol. Even those who insist on organic wine will find themselves richly rewarded – the hotel's sommelier Johannes Hochschwarze might recommend, for example, the pinot blanc or the chardonnay from Sanct Valentin in South Tyrol, which meets the Regional 200 criteria. An organically produced South Tyrolean red called Storlond is also sure to get the pulse of any wine connoisseur racing.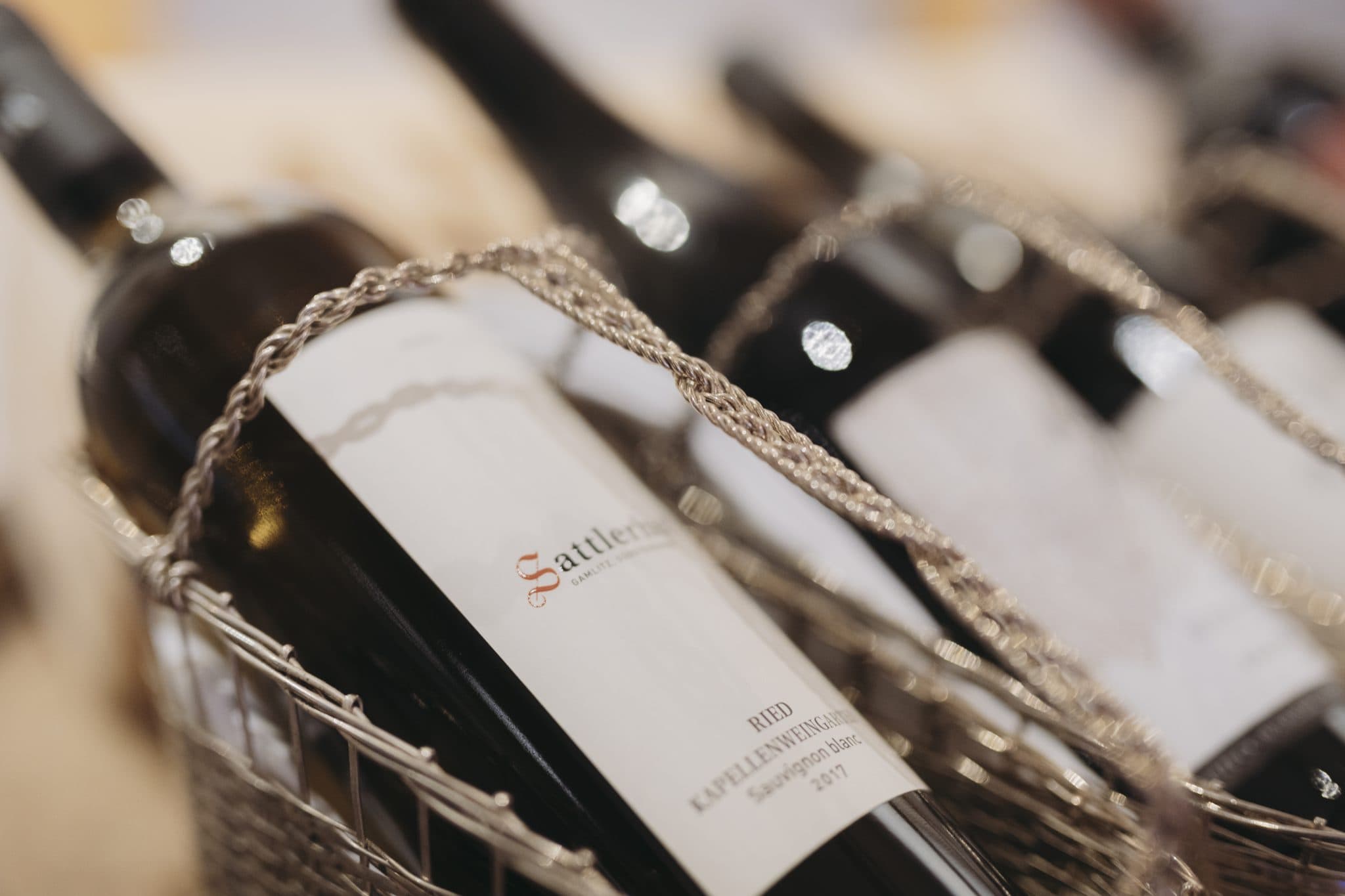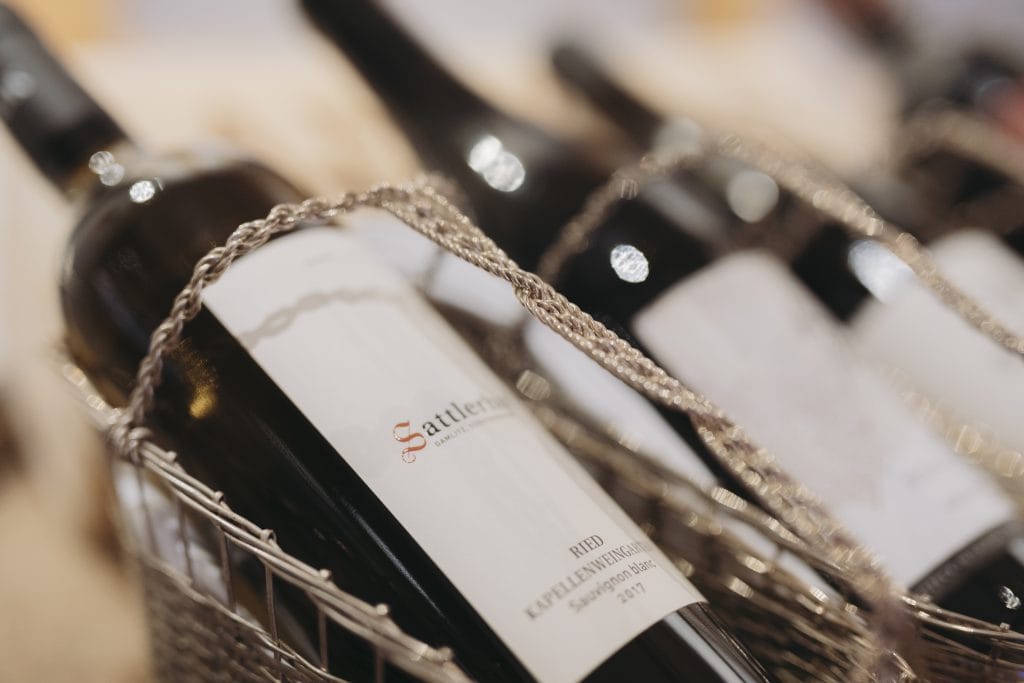 Beyond gastronomy, sustainability and regionality are also evident in the Sky Spa, where we are indulged with natural cosmetics products by Alpienne, a brand based in the Pitztal region of Tyrol: arolla pine and arnica lotion, natural salt peels, Alpine herb mud packs and much more. So regionality certainly isn't lacking in the spa.
Proof that the tireless commitment of the Grüner family is paying off can be seen in certifications like "Bewusst Tirol" (Conscious Tyrol), which is awarded to tourism operations that use a large proportion of local products and therefore act as role models for tourism that is conscious of its surroundings. In turn, the award serves as a sign for guests that they are promised "100% Tyrol on a plate" – and not just promised, but guaranteed.
---
Bergland Design- and Wellnesshotel Sölden is A MEMBER OF LIFESTYLEHOTLES