VillaVOON by Strochecker Architects, Graz // Architecture
Living, more personal than ever before – the VillaVOON makes this possible! Every owner gives their villa a very individual, personal form. And in the end, even their name. Every villa is just as unique as each individual.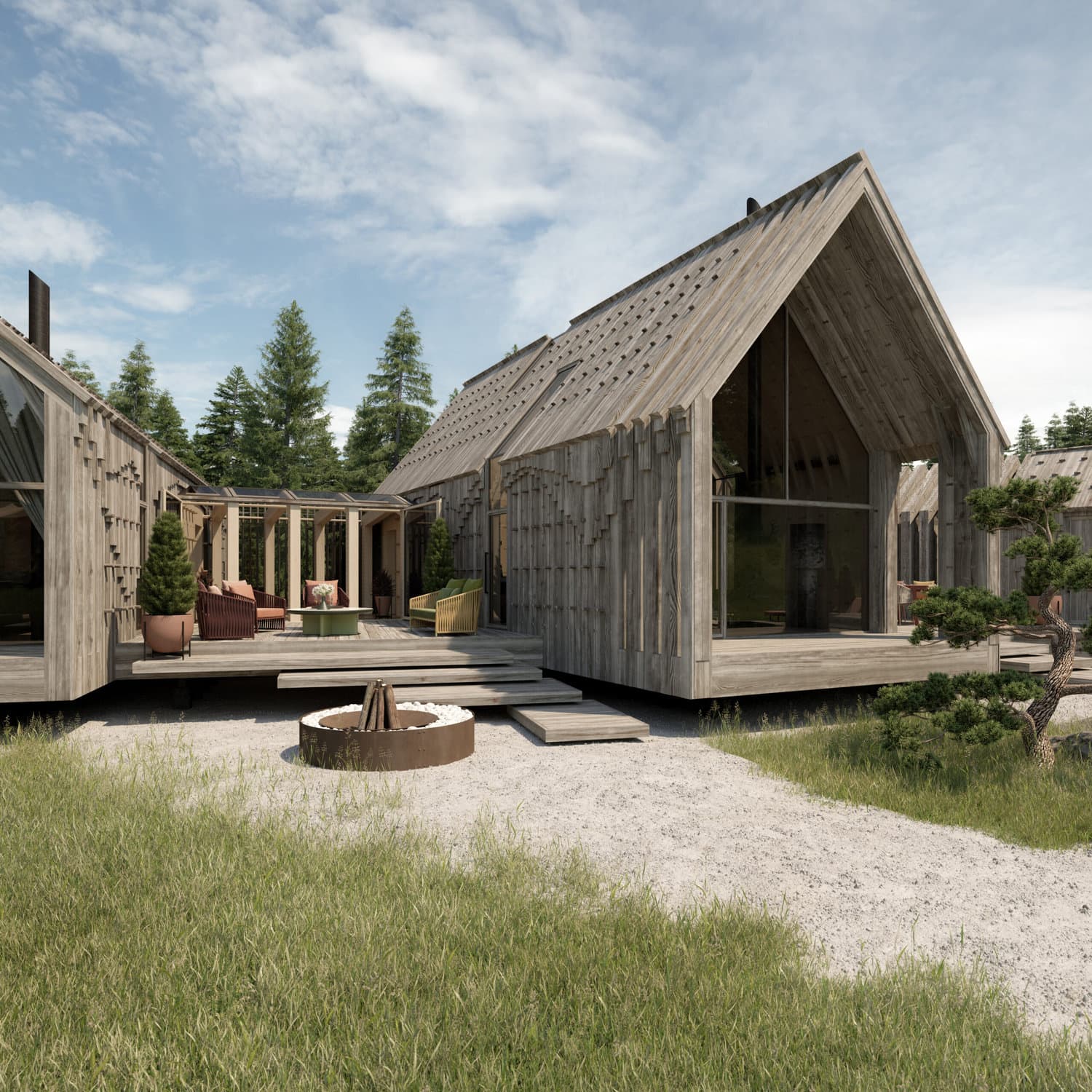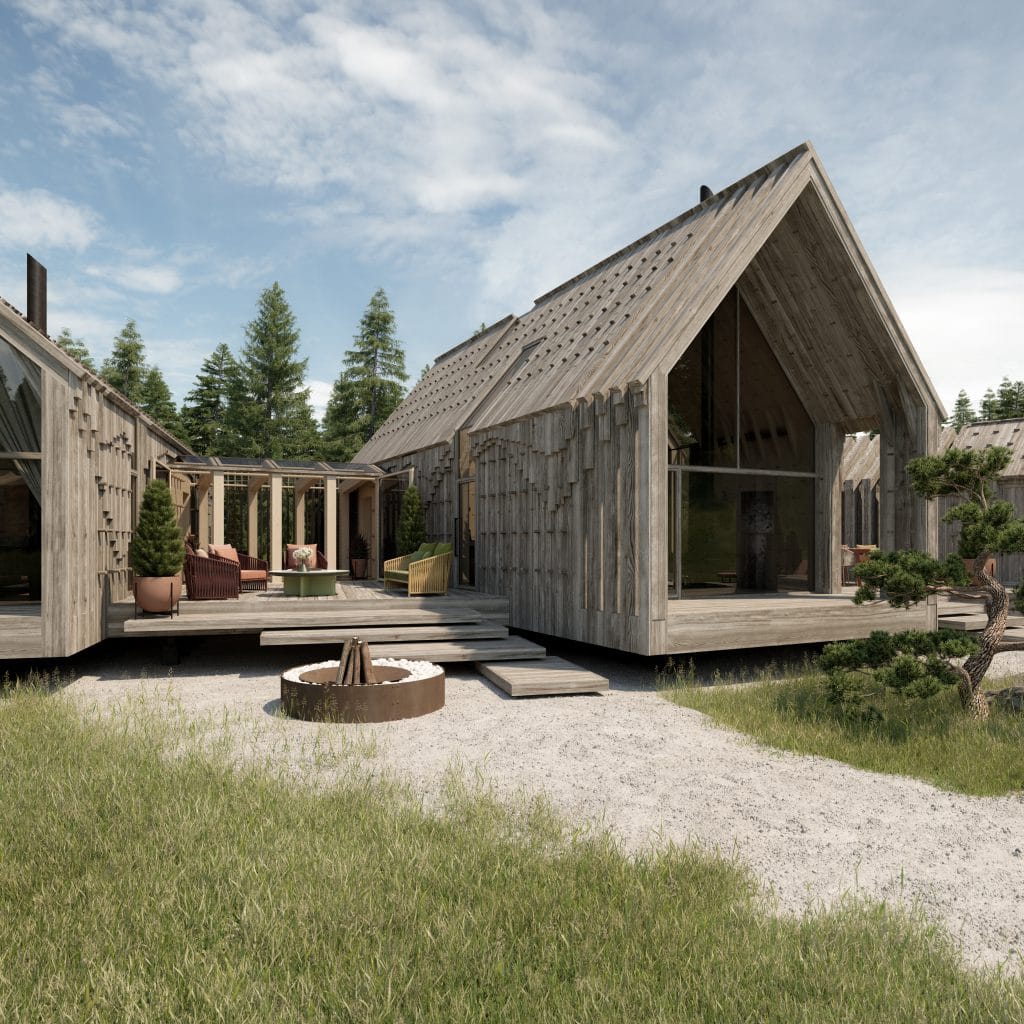 In harmony with its own nature
The modular natural wood houses are based on a click-and-plug system and are designed individually according to the wishes of the customers – without the use of adhesives, binders and the usual metallic fastening materials. Building in slabs or frames – originally developed for shipbuilding – is the basis for the construction. From straight to slanted walls, from smooth and graduated facades, from simple to mansard roof shapes – the possibilities are practically endless due to the variable adaptation of the frames. This results in an individual design language, which makes each villa unique – a building in complete harmony with its own nature/surroundings.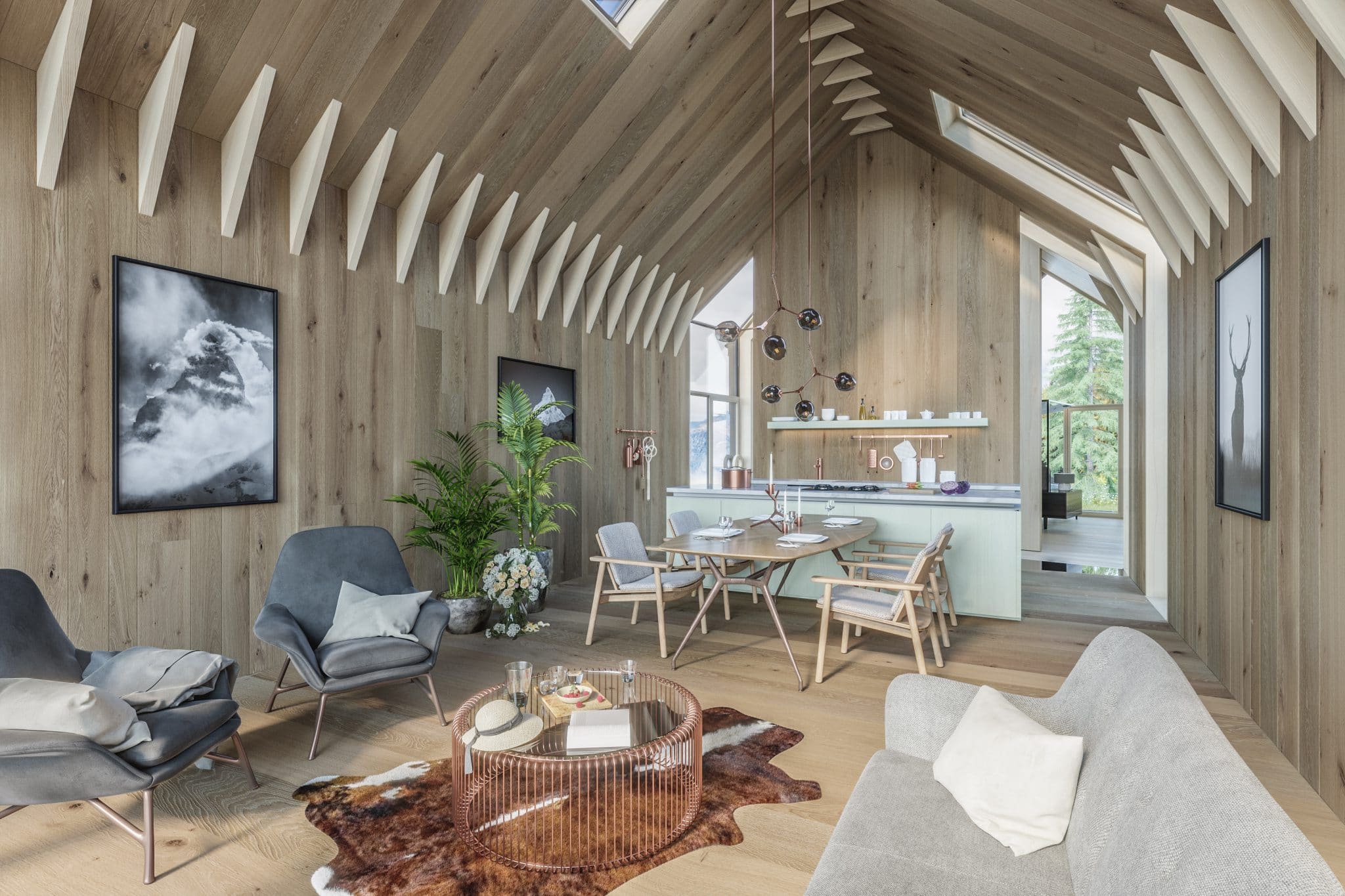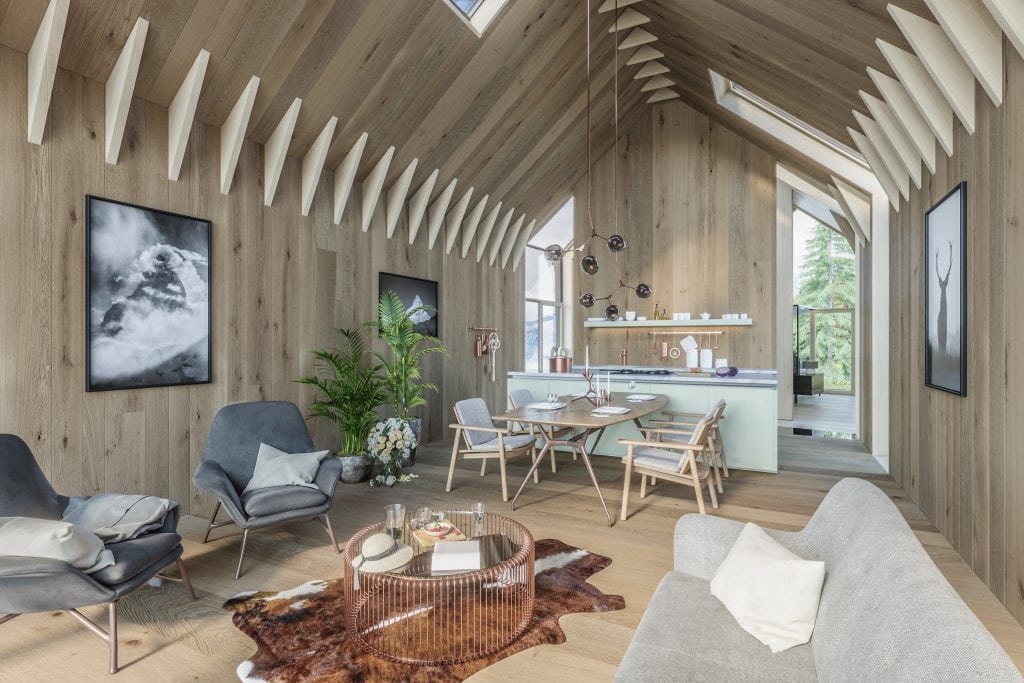 VillaVOON – created for sustainable individualists.
Your Slice of Nature
The material – wood – is selected by hand. Only the best quality finds its way into the villa. The shortest possible transport routes are guaranteed by the exclusive use of domestic materials, which means that CO2 is already saved during production.
Monolithic wood construction in its purest form
Old craftsmanship rounds off the architectural shapeshifter. Nevertheless, the VillaVOON is future-oriented. Smart services are included, so you can fill up your fridge with an app and have your bottle of regional wine delivered directly to your home, or have it fashioned to match your interior. Everything is possible, including a butler service for real connoisseurs. So, don't just live in the VillaVOON, live with it.
>>MORE
Variety of Forms: Thanks to a modular interlocking system, countless design options are available. Even the facade can be redesigned using a click system.
Ecological Construction: The shortest possible transport routes are guaranteed by the exclusive use of domestic materials. CO2 is therefore already saved during production.
Monolithic Wood Construction: The villa is assembled in one piece at its location. Precisely, not from top to bottom, but from right to left or vice versa.
Pure Nature: The VillaVOON is a 100 percent "plastic-free zone." Everything, right down to the electric cable coated with natural rubber, is pure nature.
No Glue, No Screws: The use of binding agents or metallic fastening materials is eliminated. Instead of adhesives, for example, pine pitch is used.
Villa with a Patent: The construction method – a specially developed wood connector-system – is unique and has since been patented.
Details
Product: prefabricated house VillaVOON
Product Line: VillaVOON
Year: 2018
Material: wood
Design: Strohecker Architects, Graz
Production: DI Strohecker ZT GmbH, Graz
Photos: Strohecker-Architekten / Newages, Marija Kanizaj
Strohecker Architects was founded in 1976 by Guido Strohecker and specializes in the design of banks, offices, hotel and tourism facilities with exclusive interior design, social buildings, residential buildings, industrial and high-tech parks, high-quality interior design and the realization of exquisite single-family homes.
---
Styrian Products is a programme of the Creative Industries Styria (CIS) to raise awareness of good design and the associated economic added value. The selected examples are ambassadors for good design, for intelligent strategies and clever solutions in the context of design. Each Styrian Product tells a success story and thus reflects the potential of an entire region – Styria – and its creative talents. And each product is selected according to the motto "created in Styria – produced in Styria – sold worldwide".