Fabien and Gilles have designed two exceptional lodges constructed directly on the slope of a hill in the south of France above the valley of Cabrières, some 50 km from Montpellier. With their unique creation, they celebrate the combination of ecologically sustainable architecture and a breathtaking panorama that captivates every visitor. The Souki Lodges & Spa are a stylish retreat in the midst of unspoilt nature, where tranquillity and relaxation are the key words.
The two exclusive wooden cocoons were built on stilts directly on the hillside to pay utmost respect to nature and what it has to offer. The entire wooden structure was made from pine wood from sustainable forestry to combat deforestation and greenhouse gas emissions caused by the import of exotic wood species. At Souki Lodge & Spa, nature is the absolute focus and is celebrated with an interior design full of colours and textures.
Fabien, former manager of a contemporary furniture boutique, has retained a taste for sophisticated aesthetics as well as an art for distinct scenography. The high-end interiors of the lodges rely on big, well-known names: On the floor, the colourful carpets "Ménagerie" or "Walking on CLouds" by Moooi explode, while on the ceiling, the bird pendant lights "Perch Light" by Umut Yamac bring nature into the room.
The "Quilt" sofas by brothers Ronan and Erwan Bouroullec create a cosy atmosphere thanks to their pastel shades. The beds were also designed by the most famous designers: "Ghost" by Italian designer Paola Navone at Gervasoni for one lodge, "Bio-Mbo" by Spanish architect Patricia Urquiola for Cassina for the other.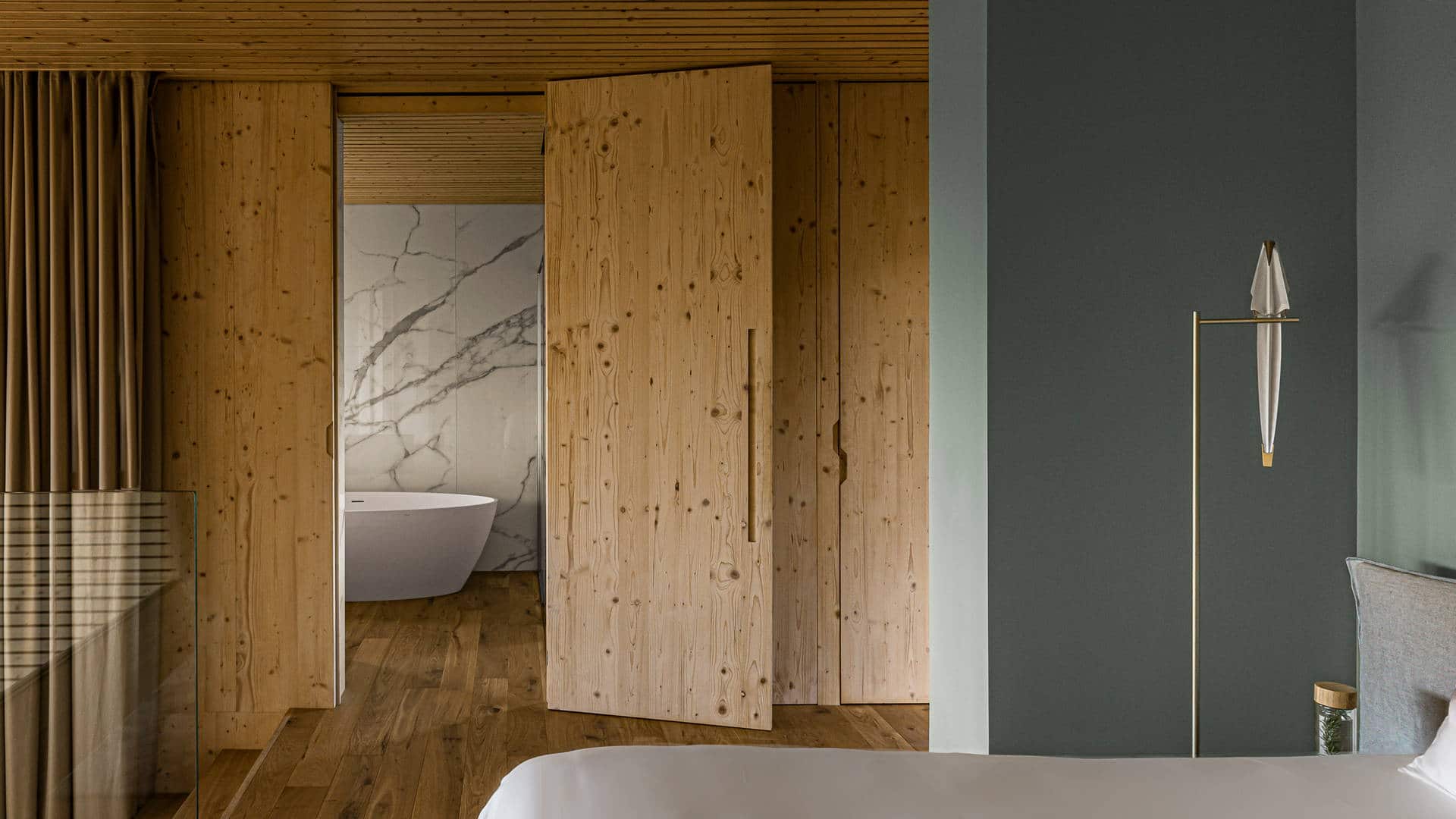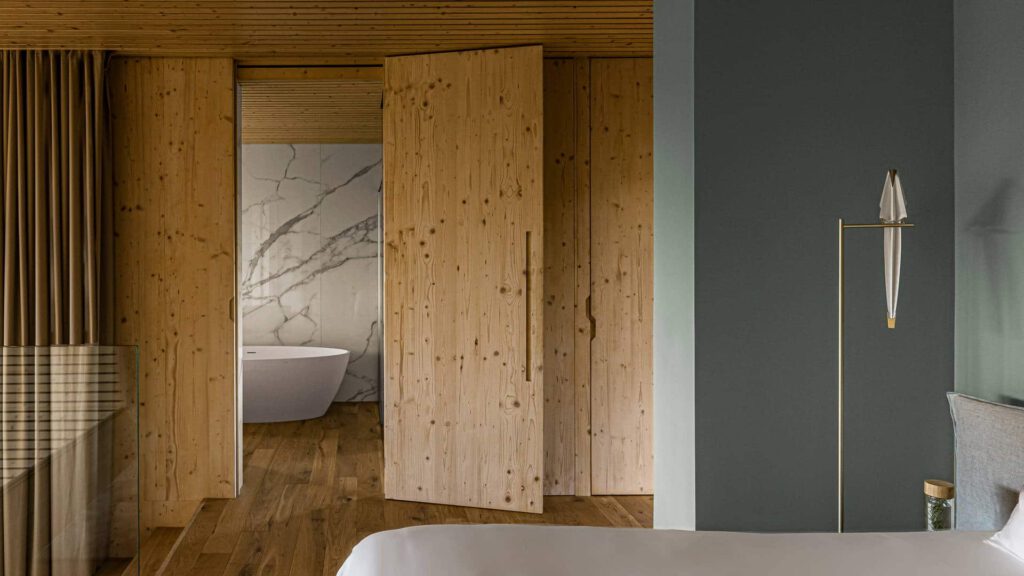 The all-wood bathrooms offer an exceptional panorama of the surrounding treetops. The "Eccentrico" washbasins were designed by Vasilev, the fittings by Fima and the mirrors by Moebe. The "Brick" stool that adorns the room bears the signature of Paola Navone for Gervasoni.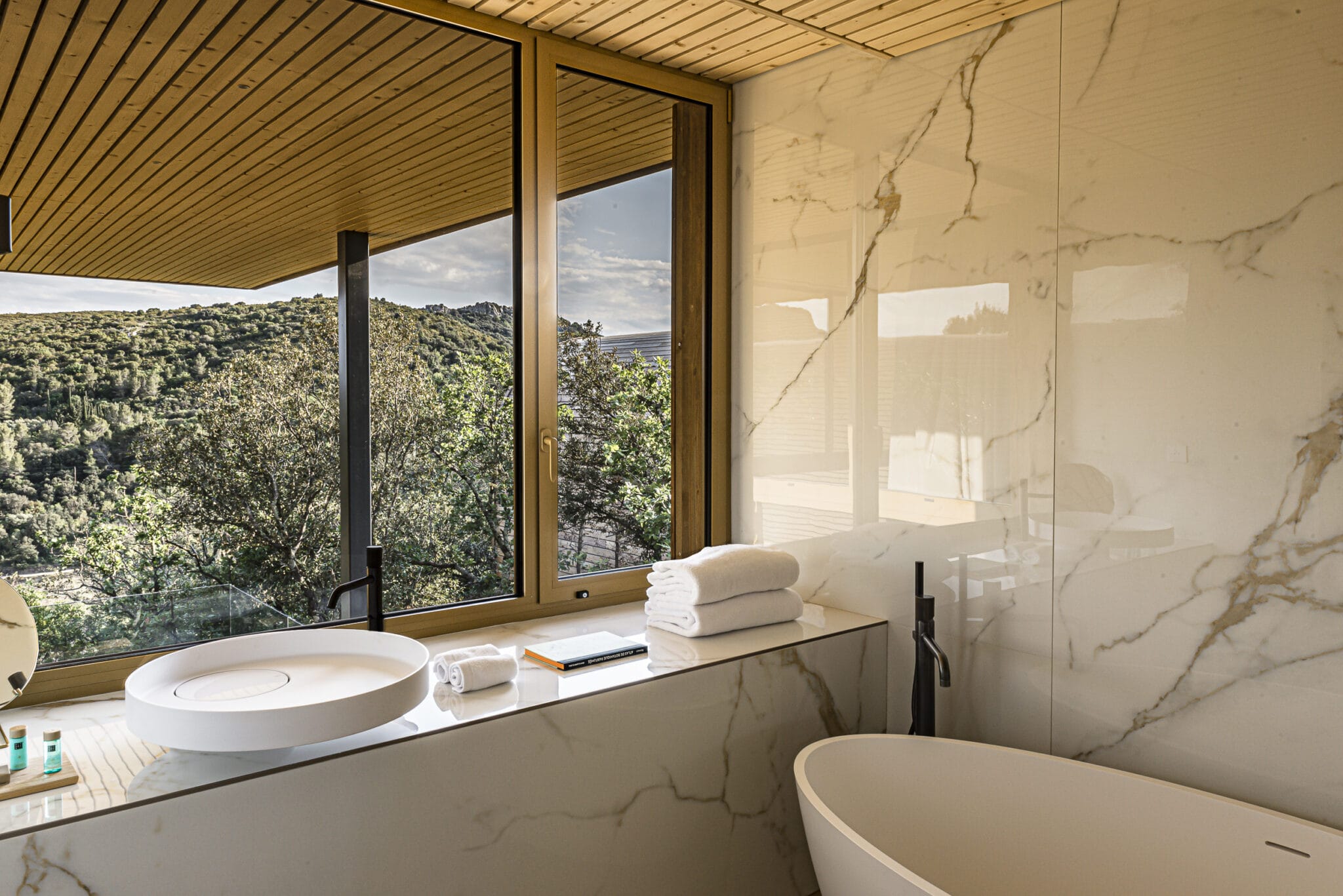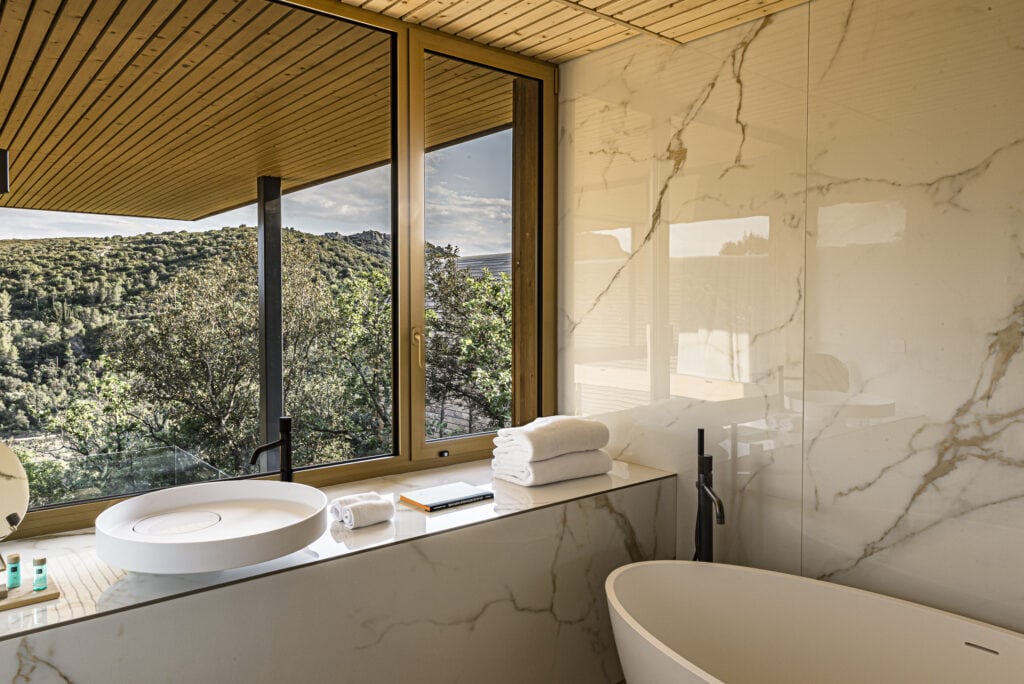 The terraces, each equipped with a private Jacuzzi, offer mesmerising views of the valley. The curved Tribu furniture is designed to create a connection with the wooden structure of the lodges.
Souki Lodges & Spa is a unique place where the world seems to stand still.
As comfortable as they are tasteful, the lodges celebrate beauty in all its forms and look forward to welcoming their guests.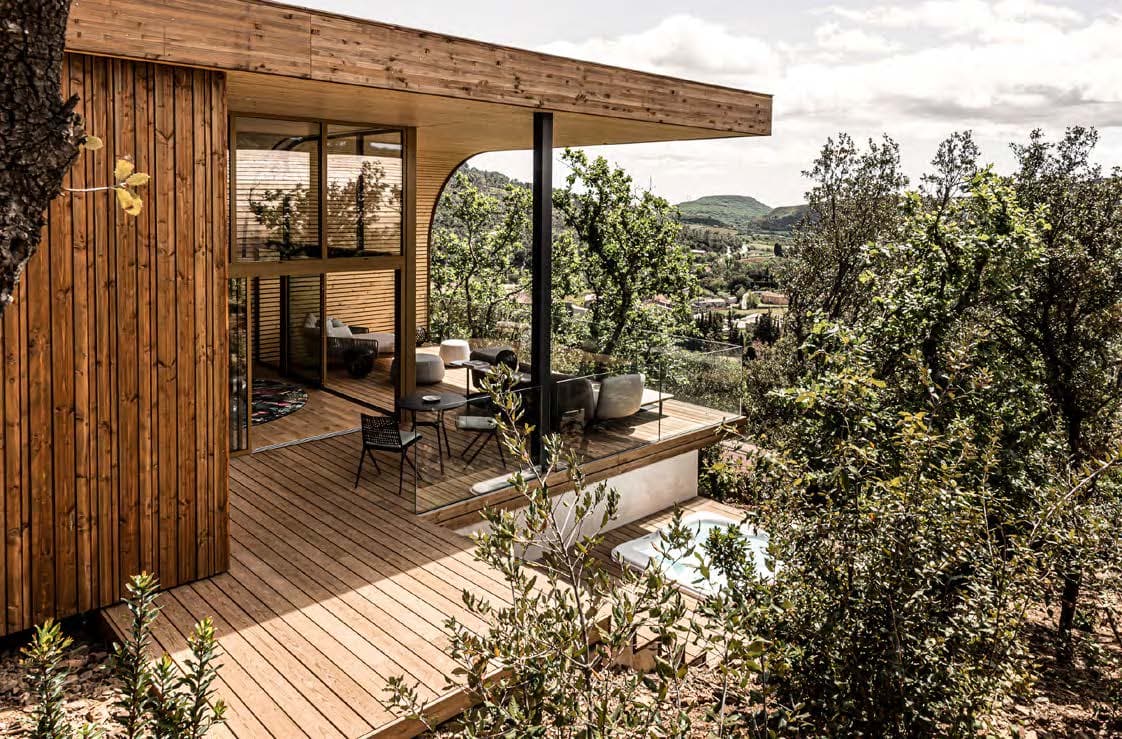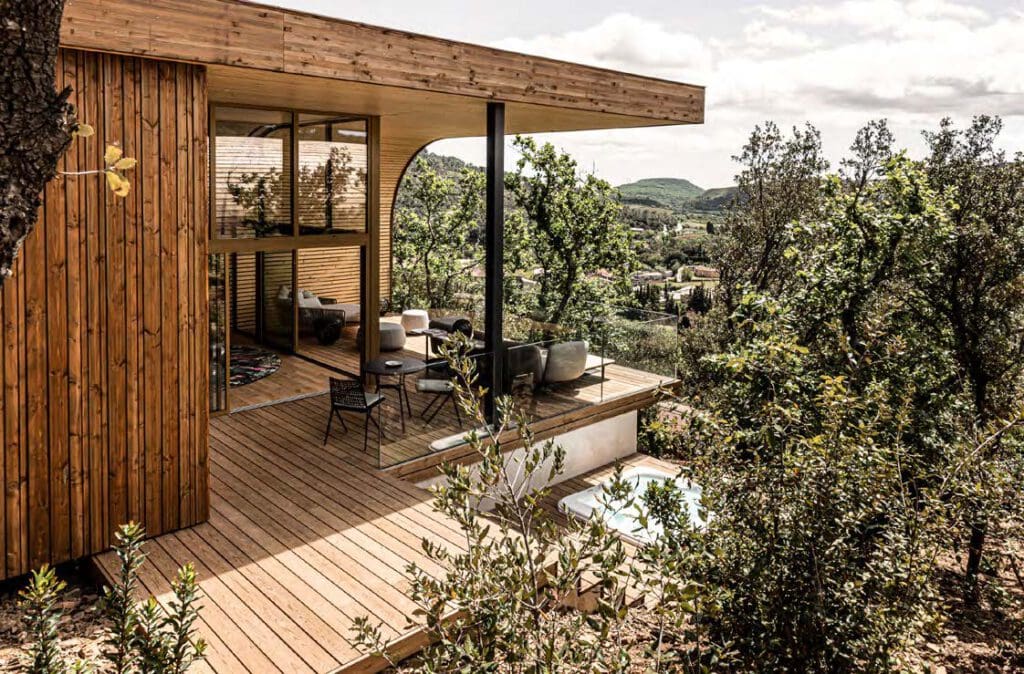 Photos: Souki Lodges & Spa © MR. TRIPPER
SOUKI Lodges & Spa online >>