Rianna Kounou and Nina Knaudt are bringing magic back to the world. With their extraordinary designs and unique fabrics, every design from their luxury label RIANNA + NINA whisks you away on a fantastical journey full of history and dreams.
Interview: Nina Prehofer
What special magic resides in vintage pieces?
Rianna: We love the feeling of looking for our fabrics as if they were treasure. I was born into a vintage family and as a child spent a lot of time with my parents at flea markets and antiques fairs. The feeling of discovering a special piece of fabric, elaborate door knobs or something like that is unlike anything else.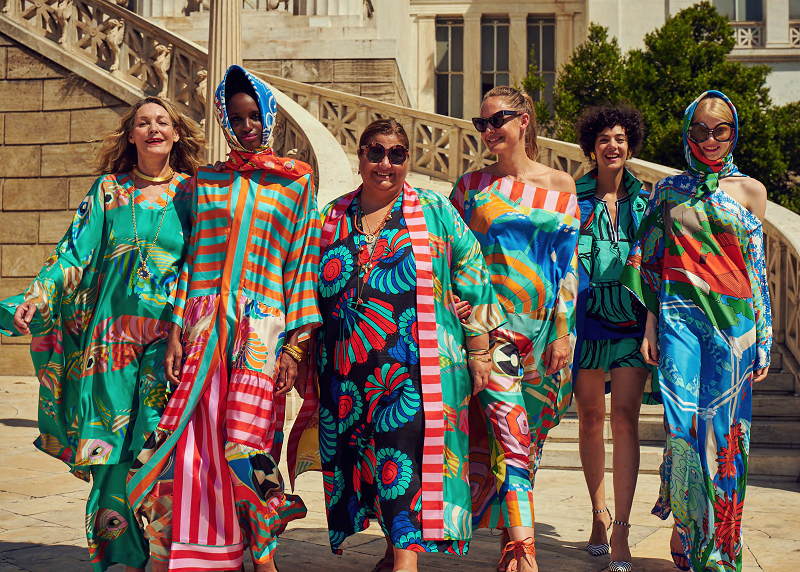 Anyone can go into a shop and buy fabric, but that's too boring for me. We're often awestruck when we find a special piece and know that it was made a really long time ago with great dedication and craftsmanship. We then pay tribute to the past by continuing the story of the fabric through our creations, and our customers add their own personal experiences.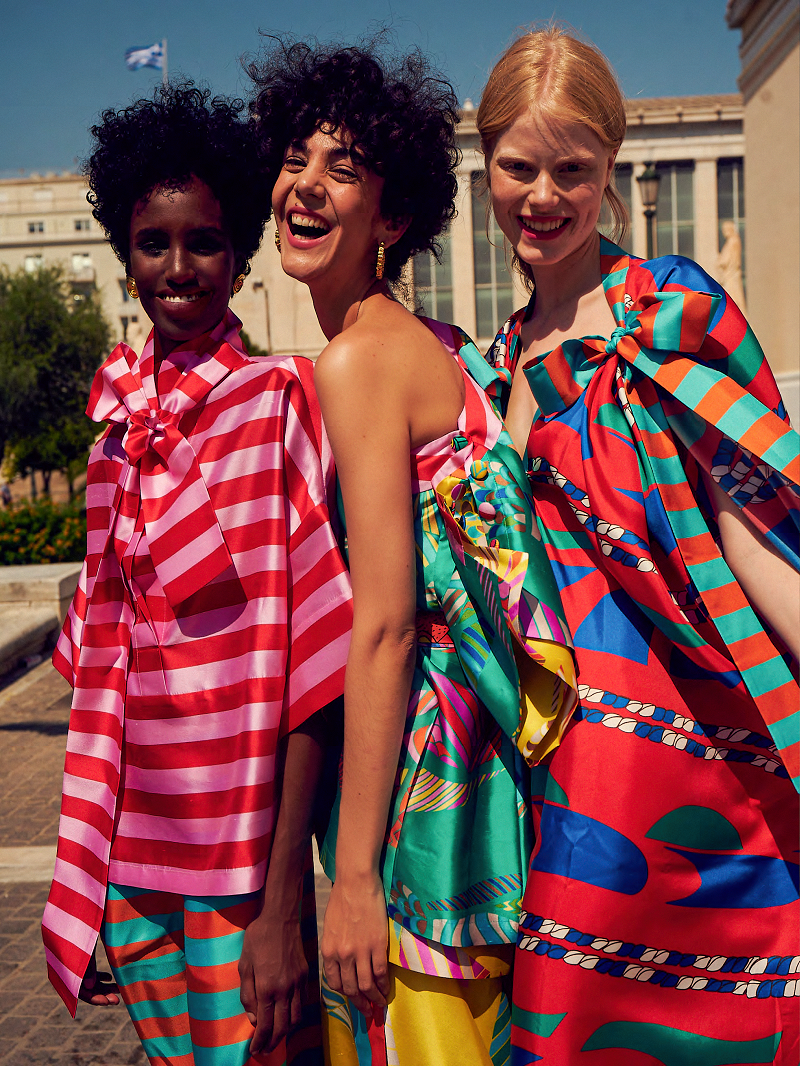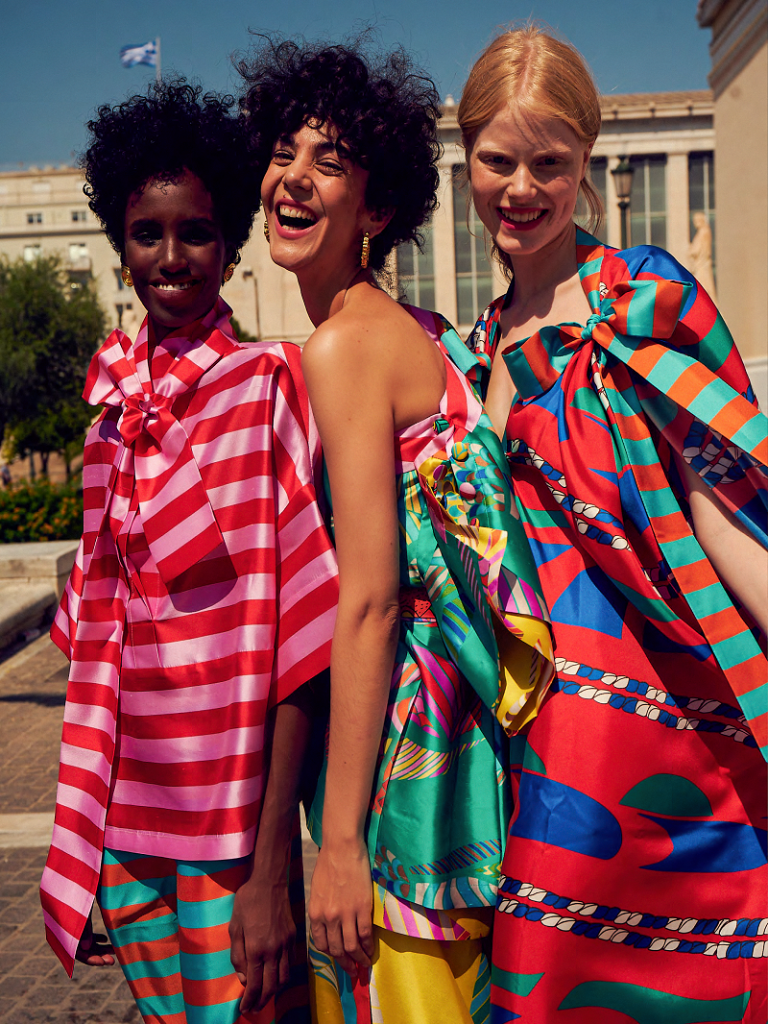 Which parts of the world do your fabrics come from?
Rianna: We find vintage fabrics during our travels all over the world. From Southern Europe, we source things like vintage silk and lace, and from Eastern Europe we get traditional pieces of embroidery like suzani and Matyó. From a dealer we made friends with in Japan, we buy original vintage kimonos from the 1940s that we then incorporate into our "One-of-a-kind" designs. We really like bringing together different cultures and histories in one piece of clothing in the form of unique prints and patterns, and making a harmonious whole.
Our ready-to-wear collections have their own signature style thanks to the prints we design in-house. The prints are brought to life in Como, Italy, on the highest quality fabric. The collection itself is then also made using the finest craftsmanship at our atelier in Berlin. Rather than thinking in terms of individual seasons, we name our collections according to the themes that characterise the appearance of the prints and the story behind the collections. Our latest collection for 2021 is called BLU, and was named after a luxury boutique belonging to a close friend in Capri. BLU embodies the feeling of summer – the yearning for long, lazy days at the beach, salty air and the gentle crashing of waves.

RIANNA + NINA
How much of an item's story passes on to the new wearer?
Nina: There's definitely something magical about slipping on one of our Obi jackets, for example, and knowing that Rianna has combined the finest couture brocade from 1960s Paris with Japanese obi belts from 1920. Or our Volant dresses, which are a mix up to 15 different vintage silk scarves. They're so much more than just items of clothing. They're considered as works of art by our customers, and of course that's something we're delighted about, because Rianna and our team in the atelier really do work like artists.
What do you have in common with your colourful fabrics?
Rianna: We don't just work with vintage fabrics, we also have a collection of prints we've designed ourselves that are printed in Italy, so I am virtually at one with our fabrics. Sometimes I wake up in the night because I can see brightly coloured horses dancing with monkeys before my eyes, then I bring this scene to life with the help of our wonderful graphic designer. The fabrics are like me: very fun-loving and enthusiastic, full of pride, a bit crazy and yet timeless.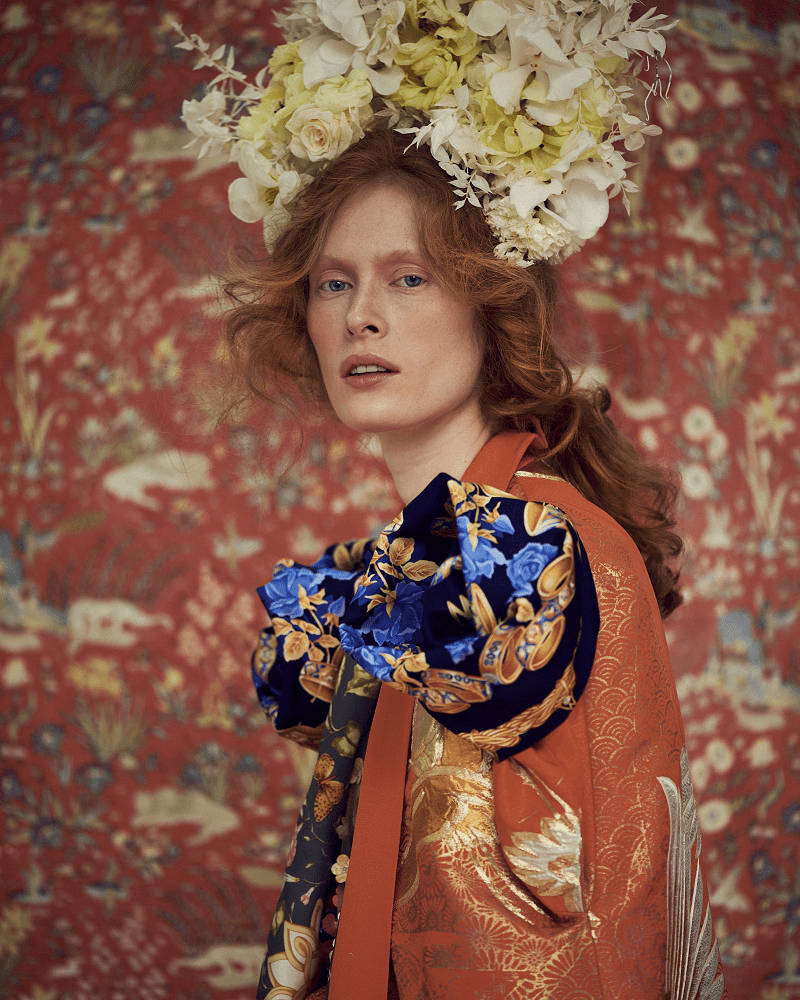 Which curiosities form part of your own lives?
Rianna: My flat could absolutely be described as a "cabinet of curiosities". I am a passionate collector of various things from masks to ceramics, snow globes to colourful toy figures. It all has a place in my home and is part of my colourful world.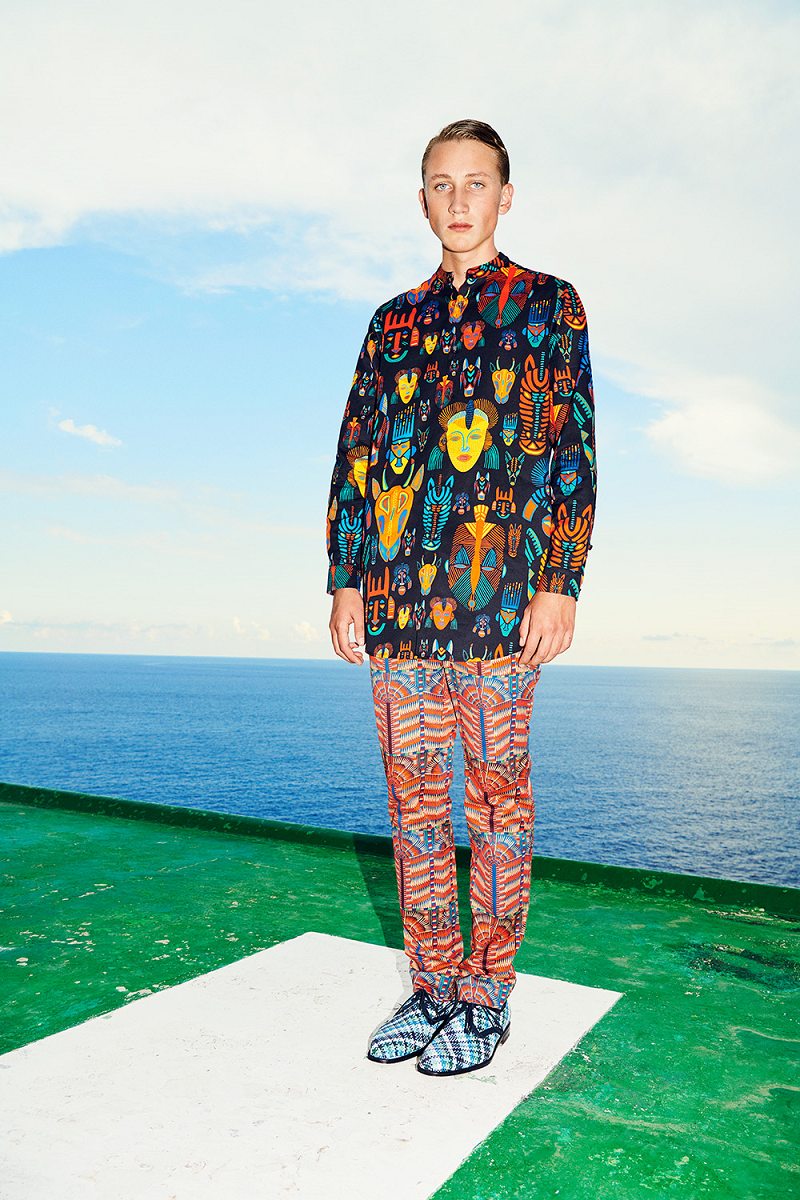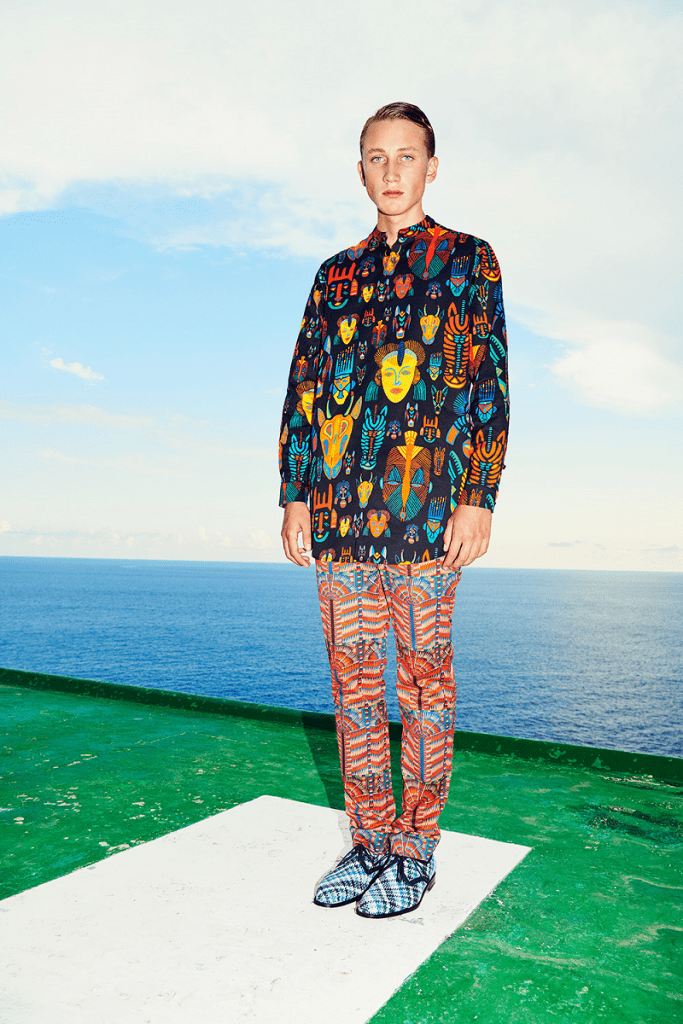 Where are you going on your next trip?
Nina: Normally we travel a lot for RIANNA + NINA: pop-ups in lovely hotels, Fashion Week in Paris, photo shoots for the new collection. We just love travelling together and can't wait to finally be able to discover the world again. Paris, California and London are definitely on the agenda, and for Rianna, finally, back to her beloved Greece.
---
RIANNA + NINA
is a luxury label that stands for extraordinary one-of-a-kind designs, love for treasure-hunted vintage fabrics, expert craftsmanship, colorful prints and a quality of detail that is beyond compare.