The REFUGIUM LUNZ will open its doors to 23 rooms in spring 2023.
For the weary and the alert.
For all those who like to eat and drink.
Who like to see beautiful things and seek adventure.
Or peace and quiet. Or anything in between.
TO HOME. TO BED. TO TABLE
On the church square in Lunz am See, with the Ybbs to the side and the Holy Spirit, lies the house and tells its story, which goes back to the 16th century. It invites you to come and stay. More than "just another design hotel", it is a place of contemplation and refuge. In other words, a refuge.
For the love of beauty. With a passion for details. Each room composed with textures and structures for the eyes of its beholder. Craftsmanship by conviction and for all the senses. A tender juxtaposition of old and new. Everything there for a good time.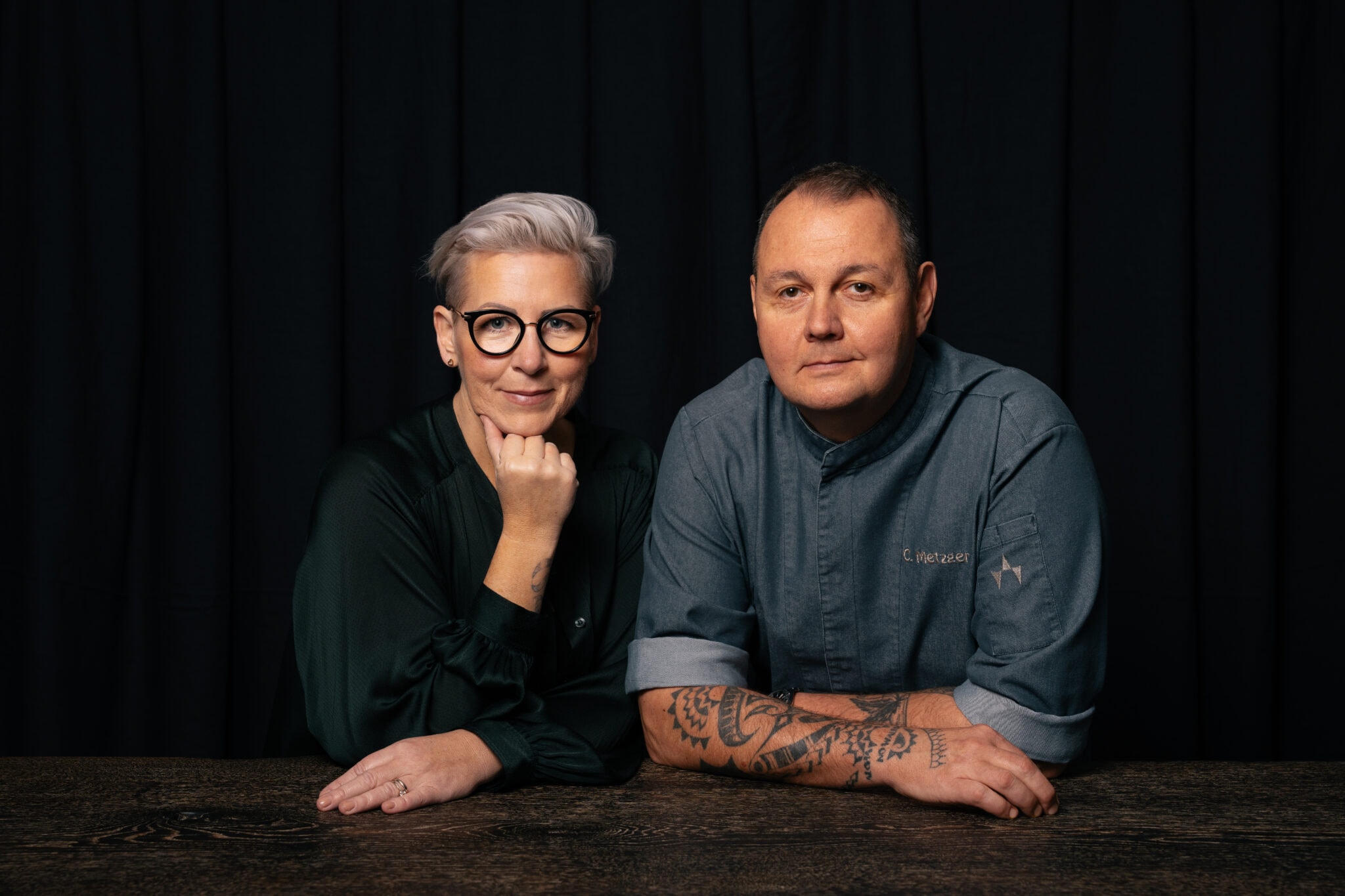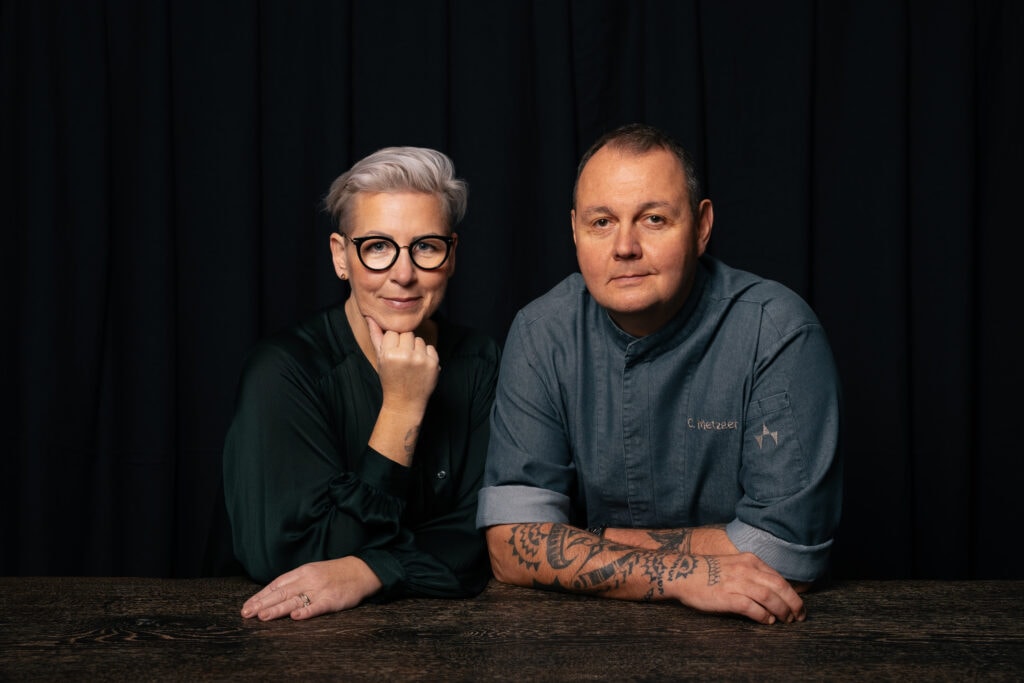 The hosts: Fanny & Christian. Butchers & Butchers

Fanny laughs a lot and likes people. That's a good prerequisite for pretty much everything in the Refugium. Especially for making the guests feel at home.
Christian is in charge of the kitchen and follows a simple philosophy: not more of everything, but enough of the essentials. A special kind of luxury. Care, passion and time go into everything that is put on the table.
Separately, the two have gained their culinary experience in Switzerland, Germany and western Austria (Christian) and at countless events ranging from state receptions, weddings and congresses to life balls (Fanny). They met at the Viennese Motto am Fluss and eventually ran their restaurant die metzgerei in Vienna together with great success.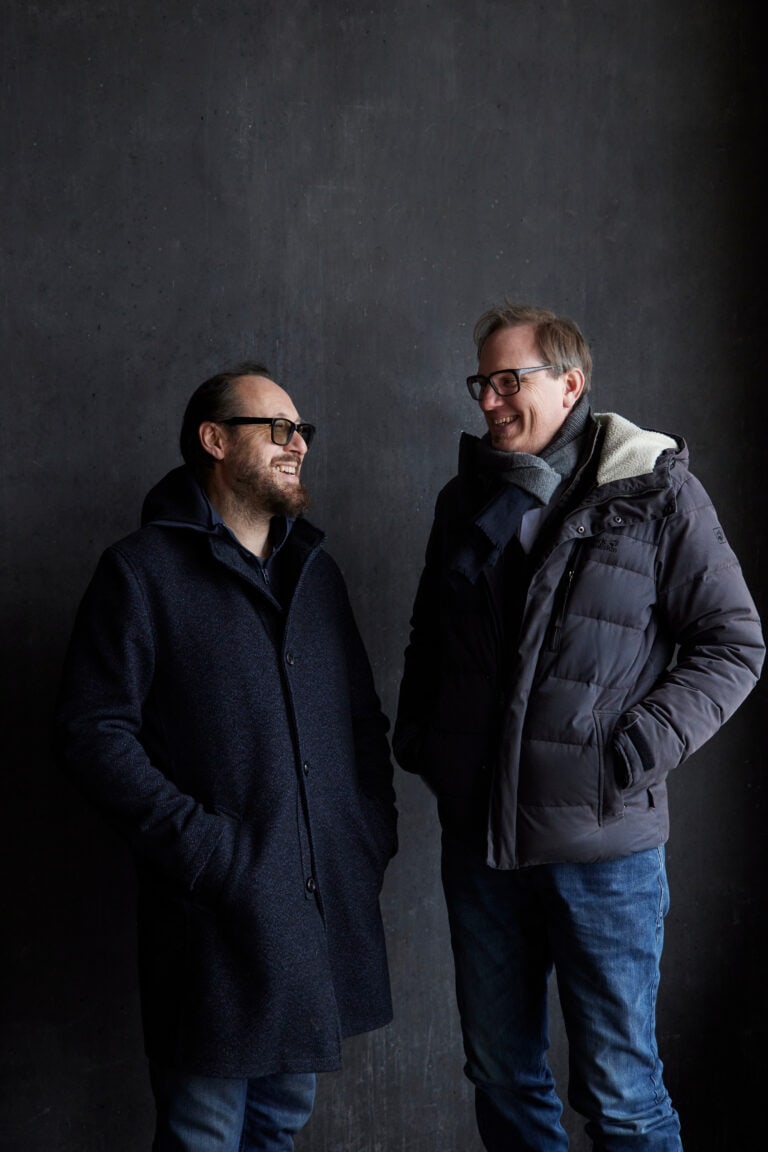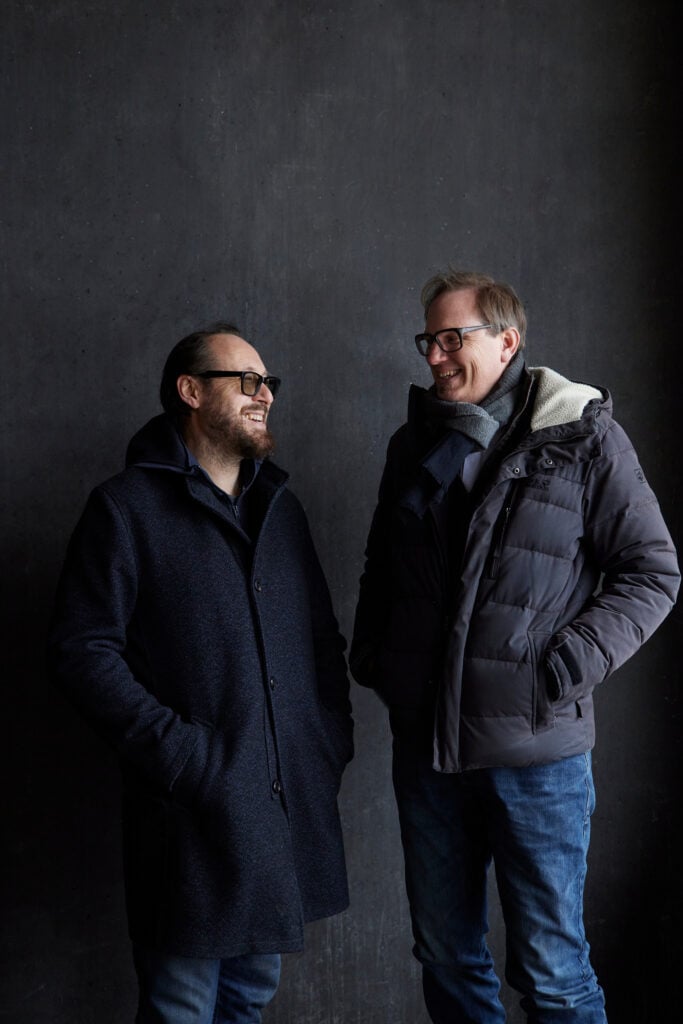 The owners: Joachim and Heinz. Mayr & Glatzl.

One winter night in 2019, they discovered the house in the driving snow and regretted its emptiness. They imagined what could be created from it, bought the house without further ado and realised their very personal vision of a favourite place. With heart and soul, always keeping the balance between old and new, with a clear edge and quite a lot of feeling for beauty.

And with the vision of a place where the desire for new things and the appreciation of the past find common expression – together with the members of FORMDEPOT.
Also present: numerous members & partners of FORMDEPOT
Together so much more can be created. Joachim Mayr and Heinz Glatzl know that this is the case from their experience with FORMDEPOT – the cooperative for crafts, architecture and design they founded in Vienna, Ottakring.
The main idea behind the creation of FORMDEPOT is the visualisation of craftsmanship in the building and design sector, the presentation of competent and reliable implementation partners and individual as well as collective advice and the extra mile in terms of service for customers.
Since its founding in 2015, FORMDEPOT has developed into a space for ideas, where new and unique products are created and innovation is promoted through cooperation and a unique culture of togetherness.

It is pure energy that you feel when you enter FORMDEPOT. A mood that is fed by a deep passion for craftsmanship, the endless pursuit of perfection and an empathetic approach to partners and customers.
On 4 levels and a total of 1400m2, the members of FORMDEPOT have staged their products, skilfully showcased their range of services and craftsmanship, partly furnished their offices and created a relaxed, integrative and unique design environment.

Refugium Lunz is the new offspring of the FORMDEPOT family and like its big sister, the house is to become a living stage for design and craftsmanship.
REFUGIUM LUNZ
From April 2023
Kirchenplatz 3
3293 Lunz am See
www.refugium-lunz.at
info@refugium-lunz.at
https://www.facebook.com/RefugiumLunz
https://www.instagram.com/refugiumlunz/
---
Seek a crisp summer
or winter warmth.
Refuge or escape.
I give you space and time.
I am everything or nothing – just what you need.

You needn't do much.
But you can be anything.