The "Red Sea Project" is one of the most ambitious regenerative projects in the world. From 2023, the western coast of Saudi Arabia will feature a new form of barefoot luxury spanning over 28,000 square kilometers, with an archipelago of more than 90 untouched natural islands, plus dormant volcanoes, deserts, mountains and cultural sites.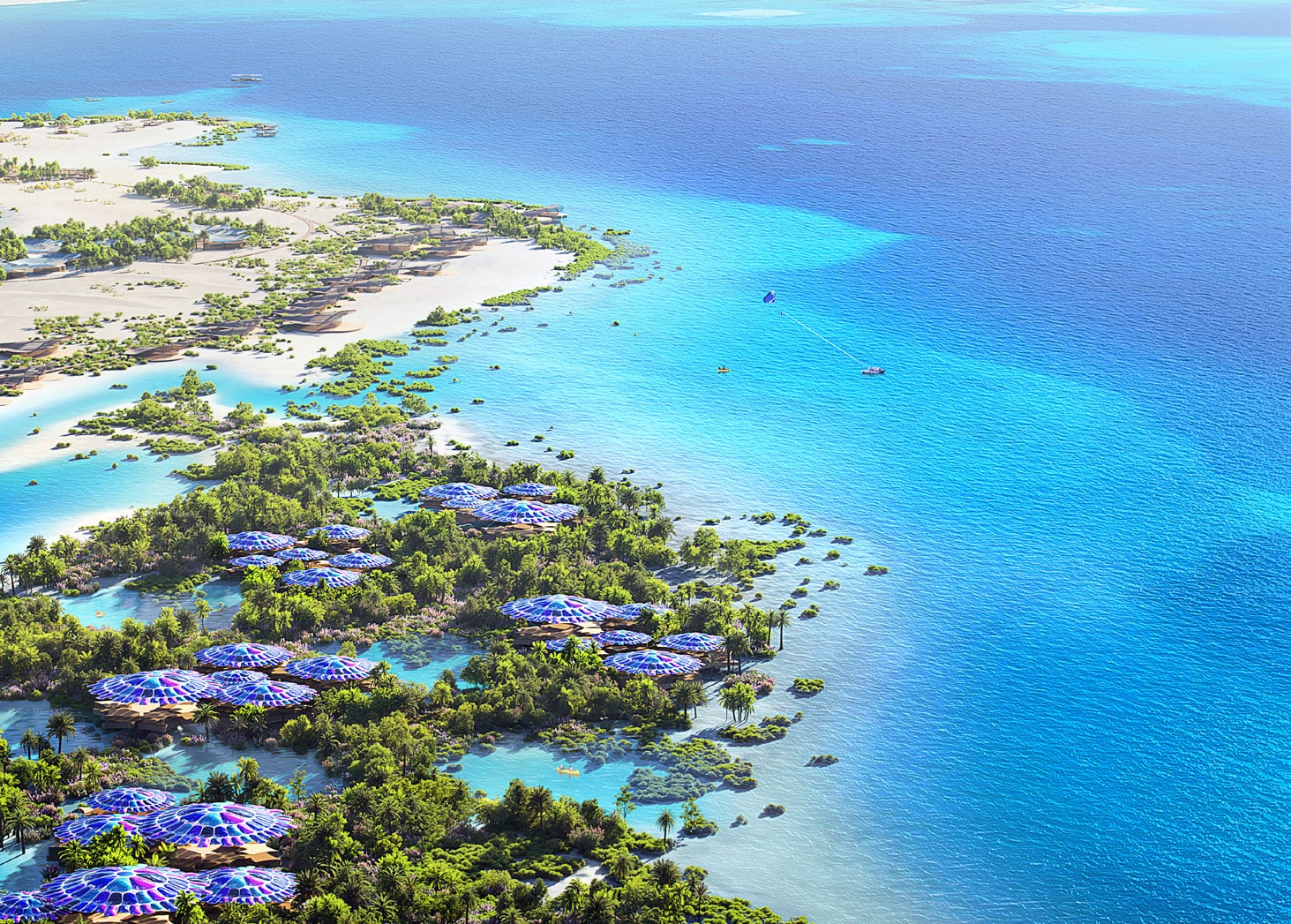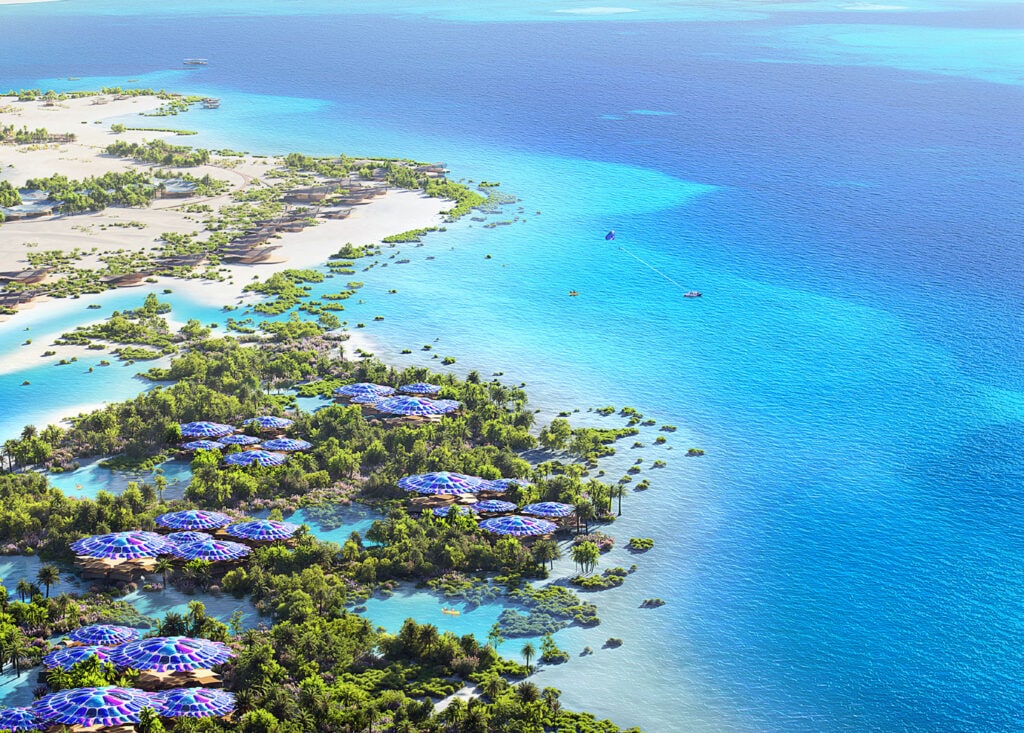 A great deal of planning has been put into the western coast of Saudi Arabia. Just the number of buildings and attractions you'll be able to visit from 2023 is impressive enough – that's when the first phase of the project will be complete, with the second phase reaching completion in 2030. An international, environmentally friendly airport, 16 hotels, marinas, leisure and lifestyle amenities, an 18-hole championship golf course and air and sea travel hubs comprise the first phase. By 2030, 50 resorts will have been built, providing 8,000 hotel rooms and over 1,000 residential properties on 22 islands.
That's no small task.The island of Shurayrah is the heart of the Red Sea Project and home to 11 hotels on its own. Renowned architectural firm Foster + Partners won the competition to design an exciting resort with their Coral Bloom concept, which in future will be operated by international hotel chains. Inspired by the natural surroundings of the island, the hotels are intended to give the impression of having been washed up on the beaches and settled on the dunes like driftwood. To achieve this, light materials with low thermal mass are being used, installed in an energy efficient way to ensure as little impact on the environment as possible. For a great deal of planning has gone into the constituent parts, too.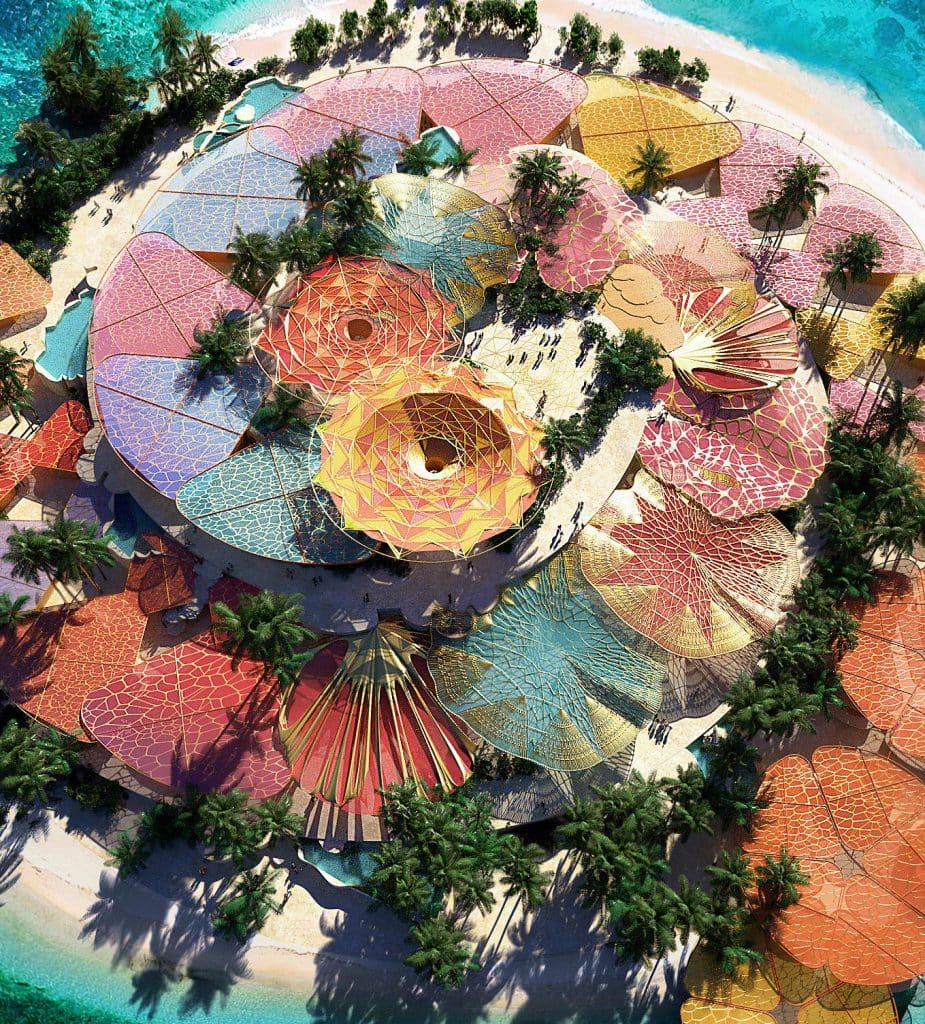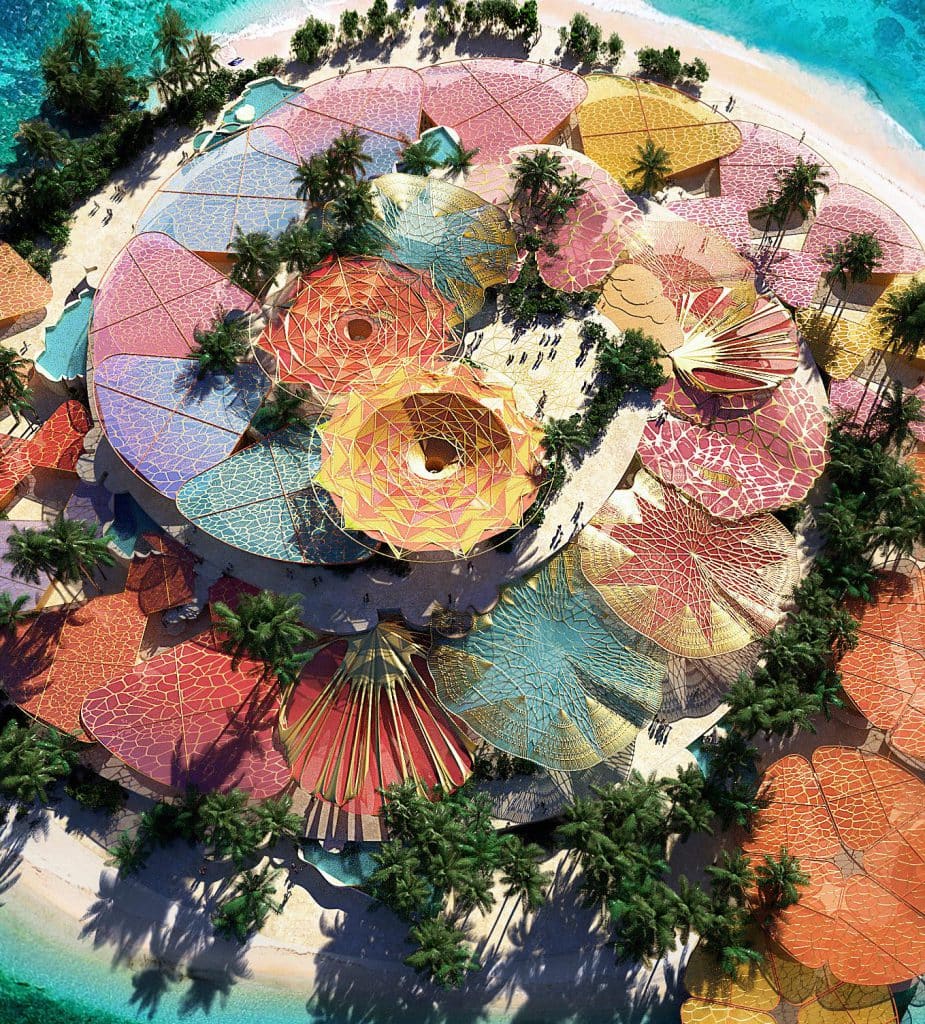 A policy of zero and the highest sustainability standards
The goal is to develop the destination according to the highest sustainability standards, and also to live by those standards after completion, meaning a policy of zero will be pursued. That means no single-use plastics, no waste going to landfill and no dumping in the sea. During construction, off-site manufacturing methods will help to minimise waste and reduce the human impact of construction activity on site, such as noise and disturbances caused by moving vehicles. Innovative green concrete will be used throughout the development in order to dramatically reduce the impact on the environment.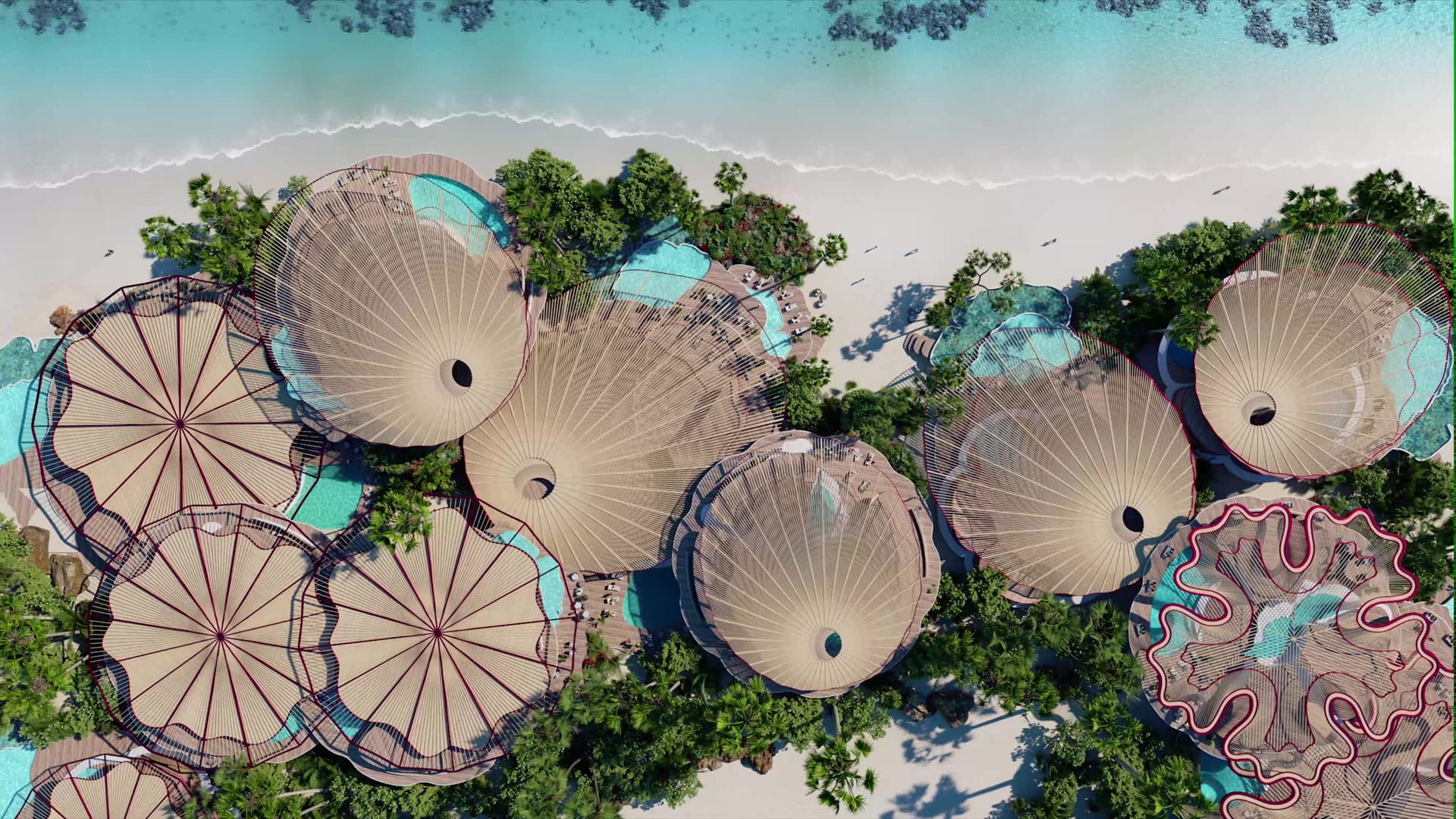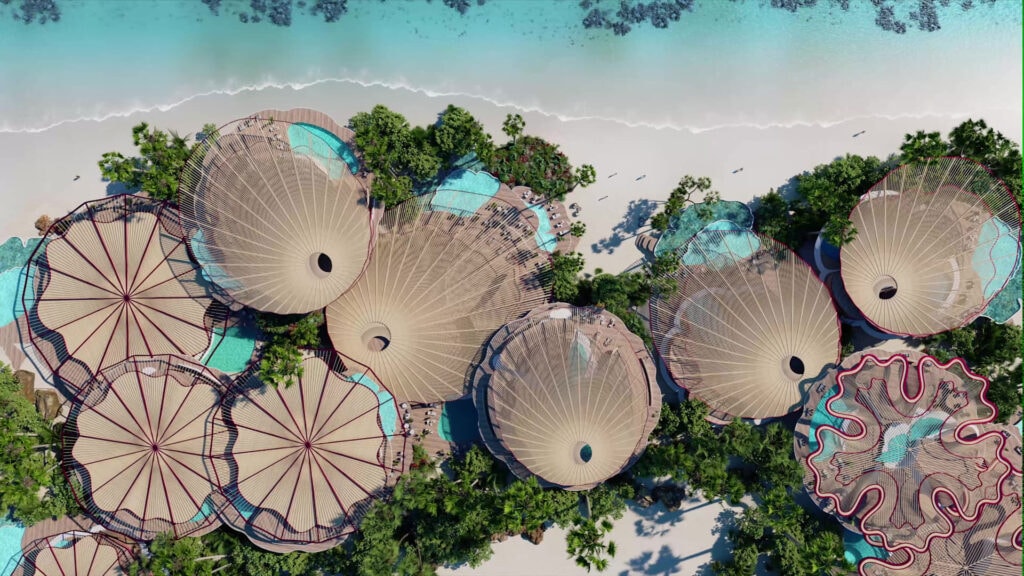 This green concrete is made out of recycled waste materials. The composting facility will convert organic waste into compost that can then be used for the project's green spaces and in the nursery. Waste incineration plants will be used for processing any non-recyclable waste, with the resulting ash being mixed with cement to make bricks. The Red Sea Project is the first project in the Middle East to obtain the first level of LEED Platinum certification, an internationally recognised rating and certification programme for urban sustainability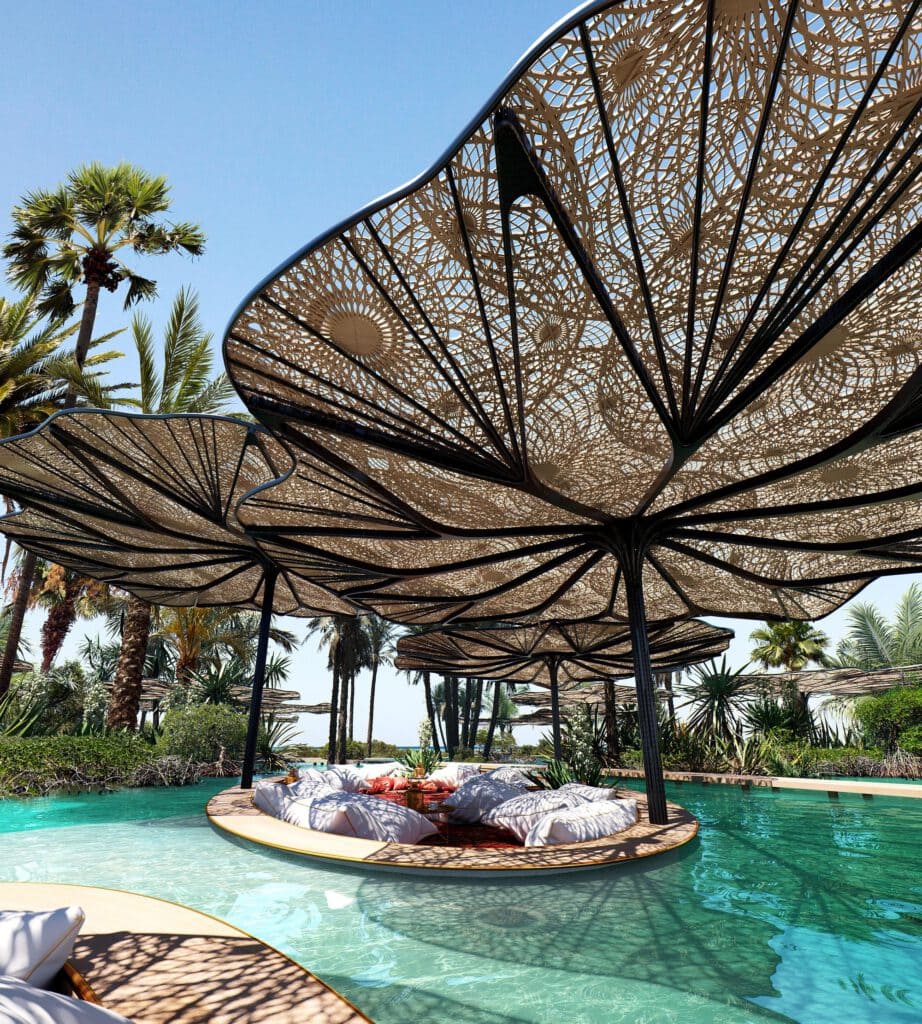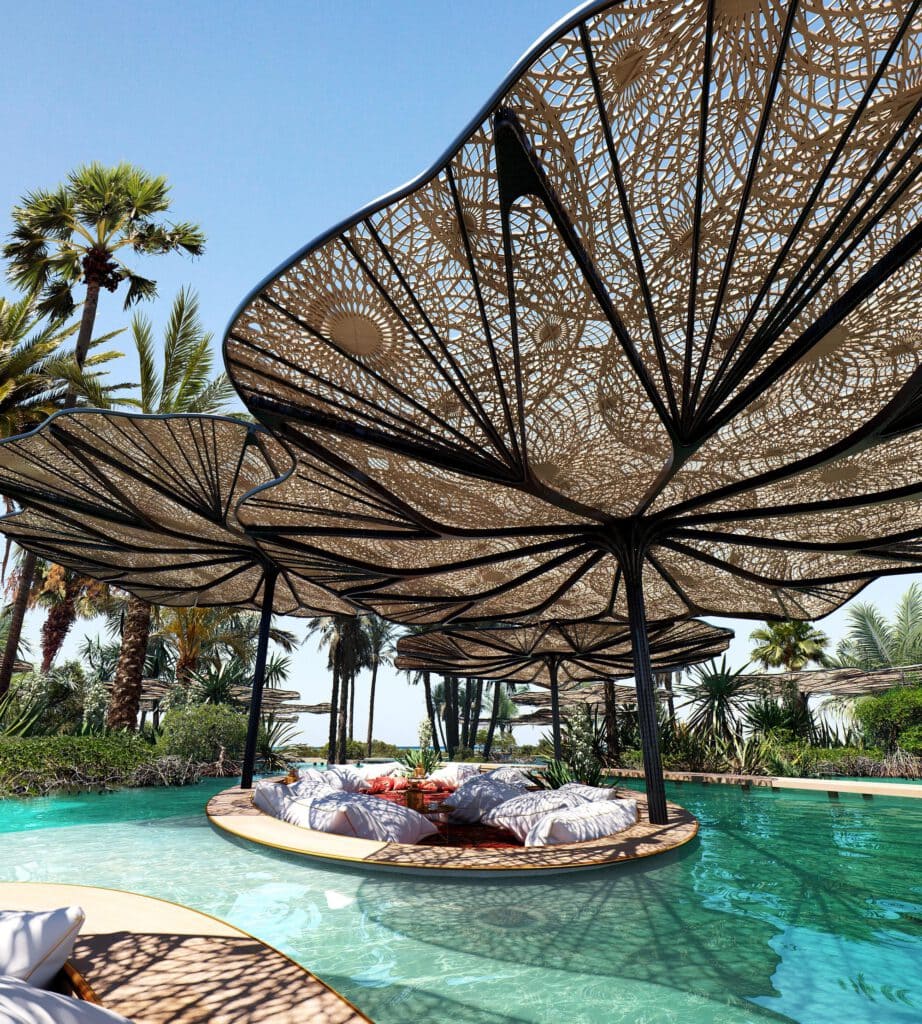 Home to a wealth of flora and fauna
Rare species such as dugongs, wild cats, endangered green and hawksbill turtles, one of the largest reef systems in the world and cultural heritage sites are all part of this sensational project.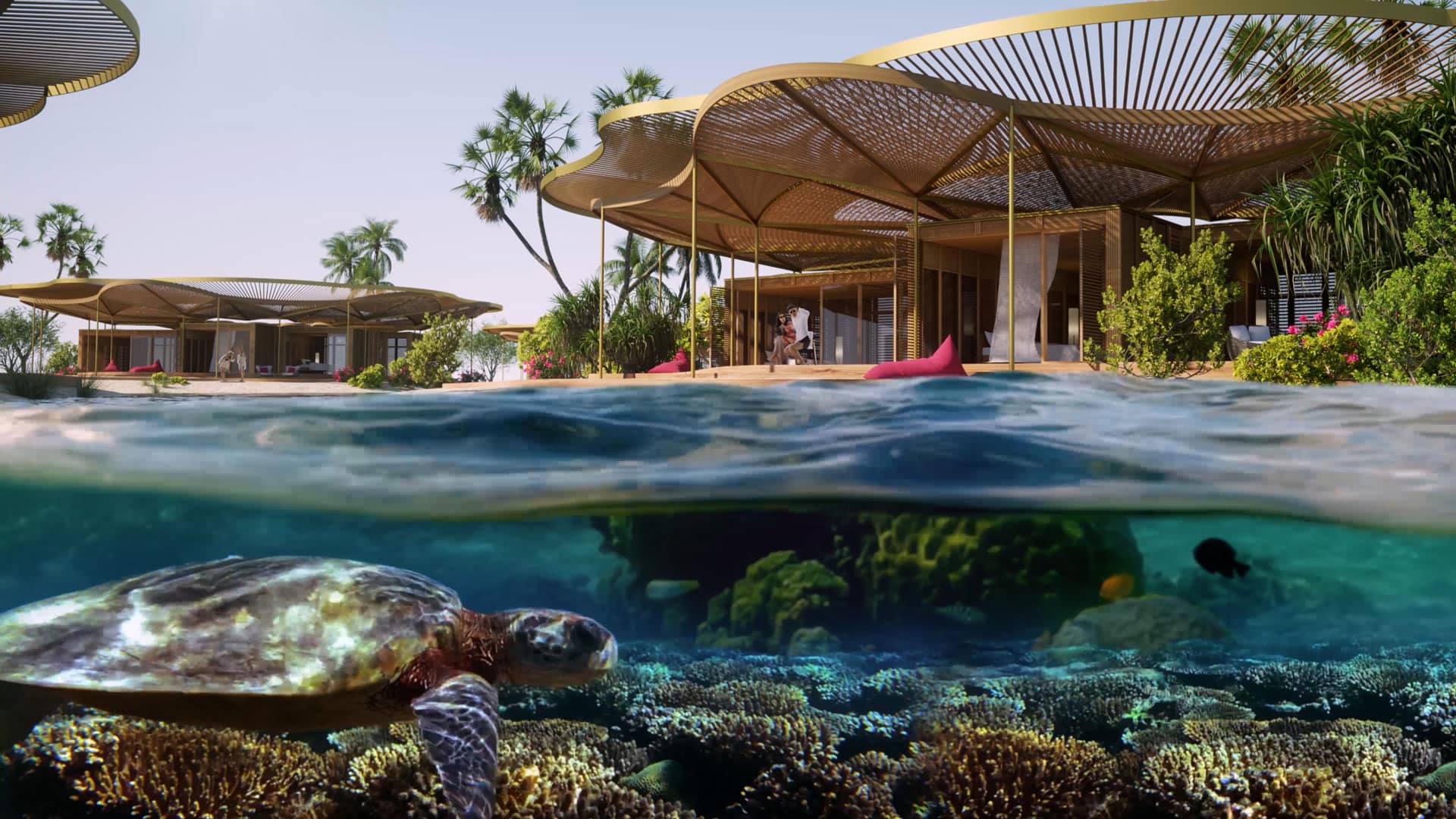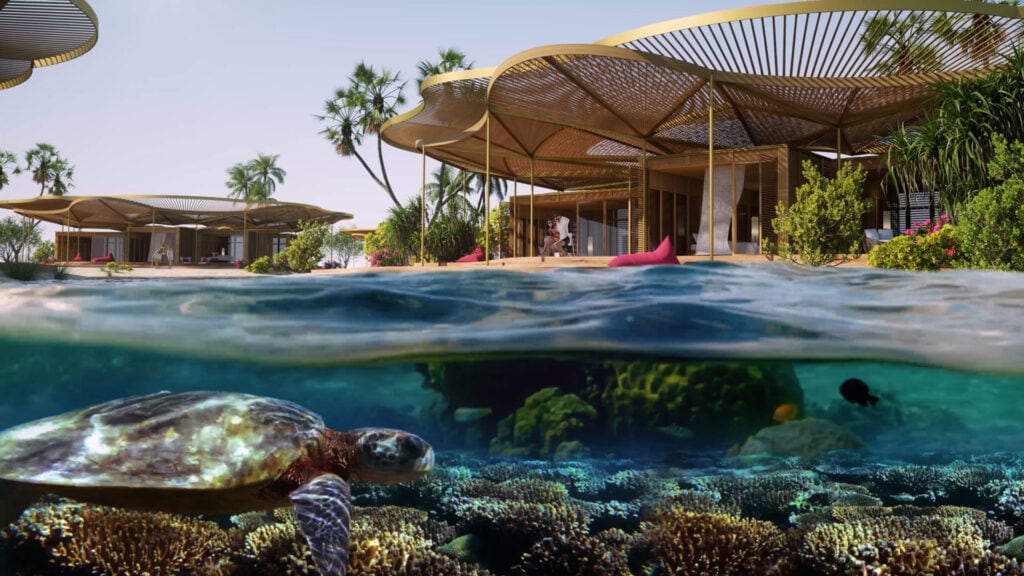 Visitors can also expect a moderate climate all year round with an average temperature of 25°C, a strategically interesting location (home to a wealth of flora and fauna, including rare species, as well as being within a three-hour flight of 250 million people and an eight-hour flight of 80 % of the world population) and an exquisite retreat that offers experiences, pampering and is seamlessly adapted to the unique requirements of every visitor.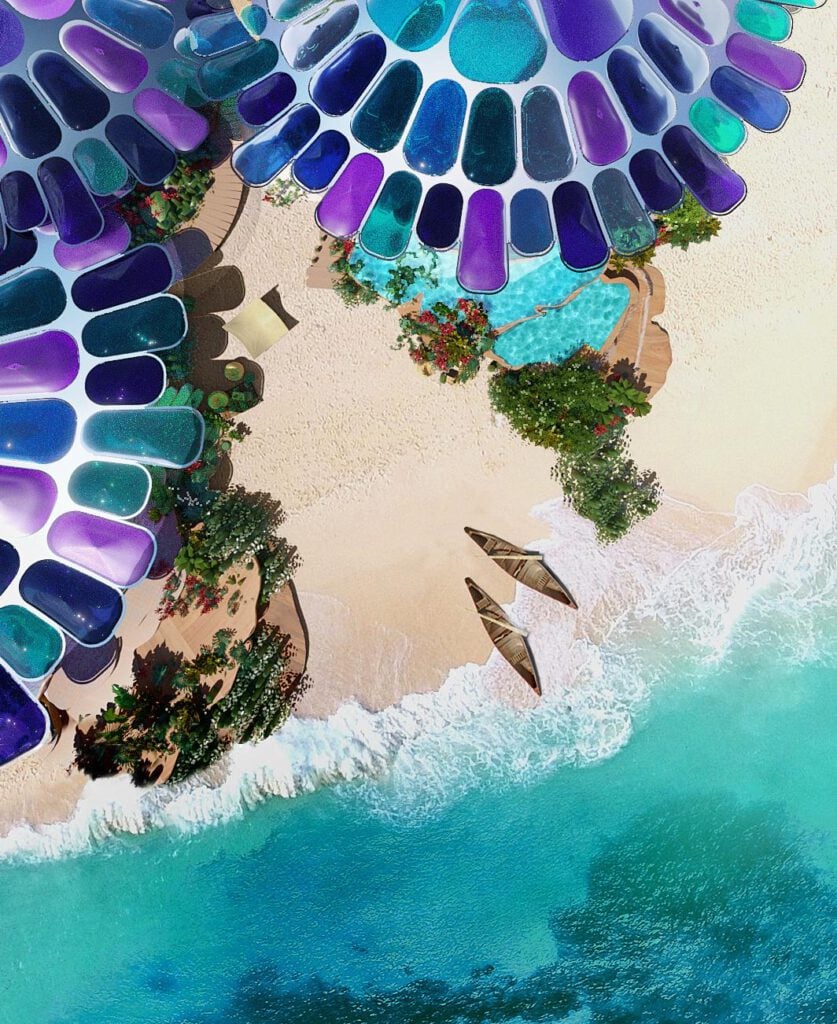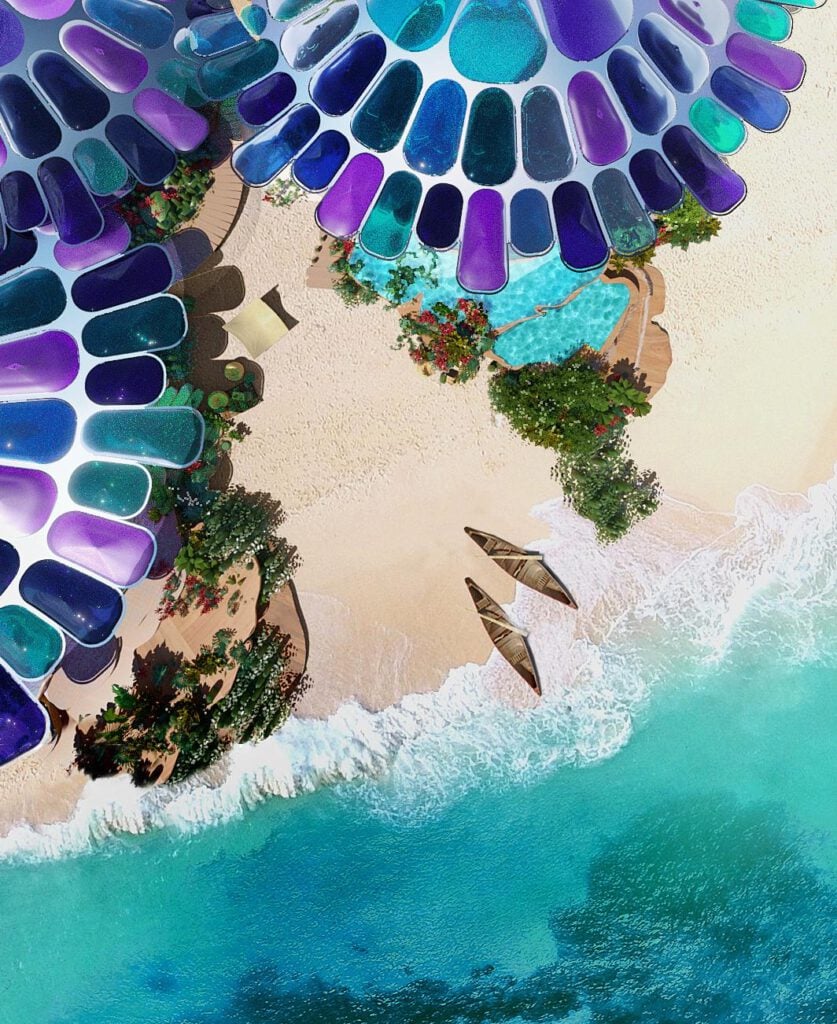 ---
More about the project >> theredsea.sa