For years, Tyrolean-born Paul Ivić has been providing vegetarian cuisine at star level in Vienna and Munich with the two Tian restaurants.
Doing battle à la kitchen impossible were Michelin-star vegetarian chef Paul Ivic and restaurateur Sepp Schellhorn during quarantine time. The latter broke out in a sweat baking a Belvedere torte and appeared somewhat jubilant while cooking up a paella, only for Paul Ivić to then refer to it on Instagram as just plain old rice with meat.
Paella
Ingredients
For the mushroom stock:
250g mushrooms
250g celery
3 tomatoes
3 litres of water
Salt
For the paella:
200g rice (Arroz Bomba or alternatively round grain rice)
0,9-1 litre mushroom stock
Beans
Runner beans
Sweet peppers
Mushrooms and herb sidlings
1 tomato
Paprika powder
Saffron
Salt
Olive oil
Paul Ivić shows on Instagram how he combines a few ingredients into a good quarantine dish, in this case gnocchi.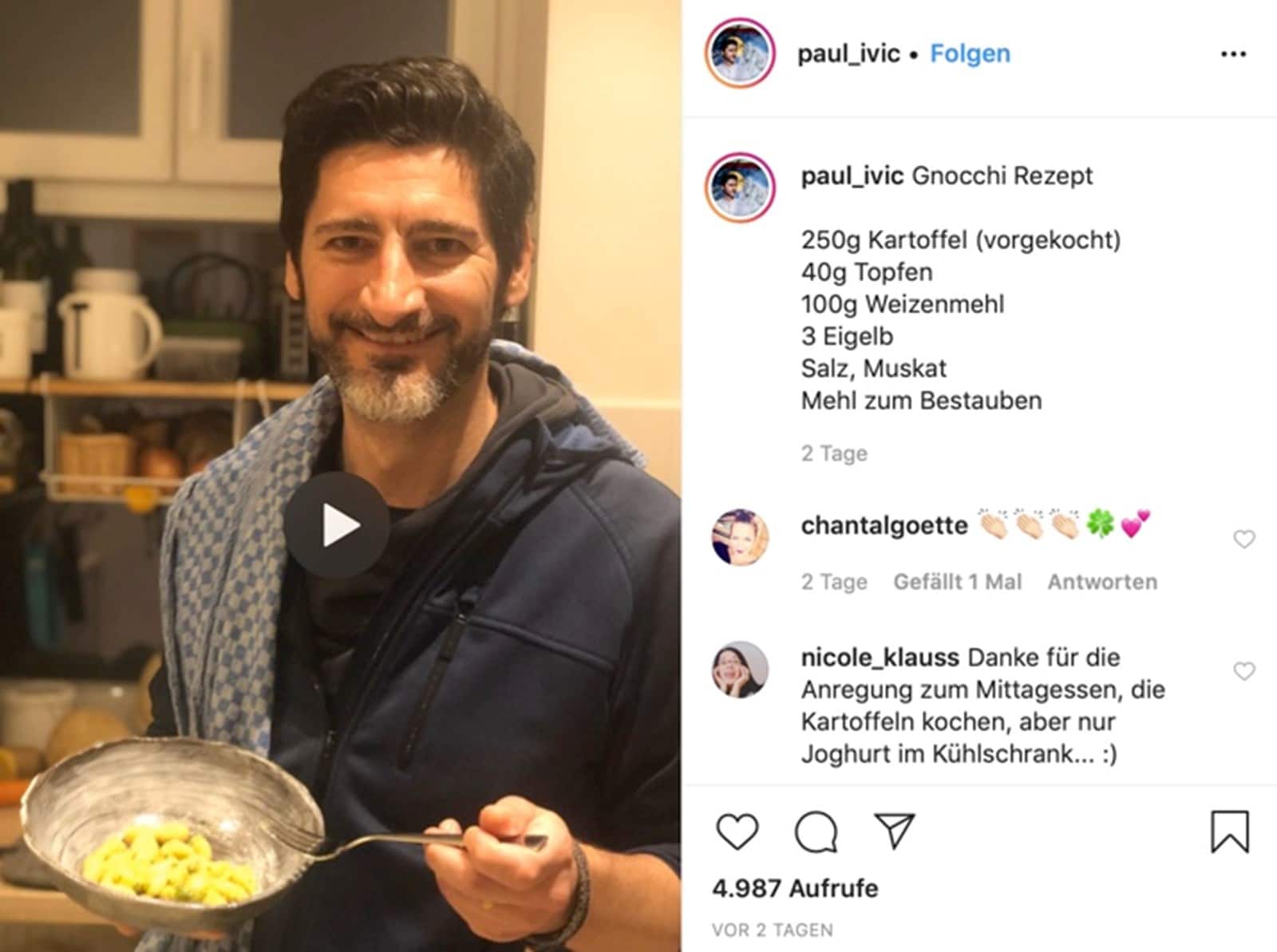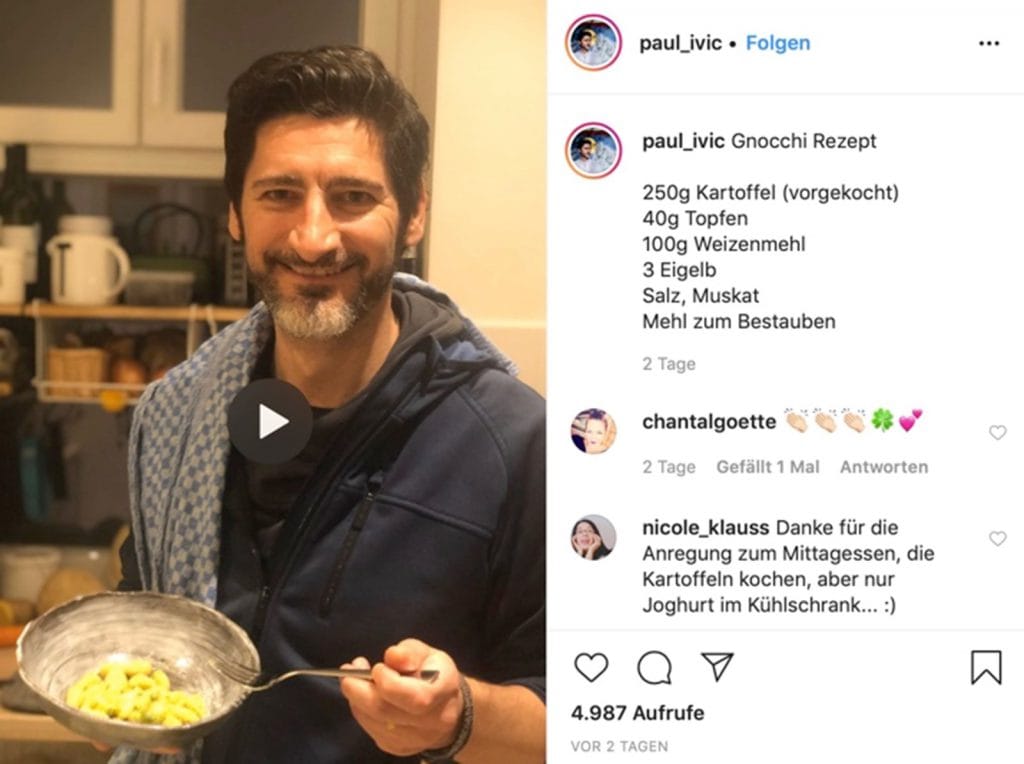 As well as the entertaining banter, Paul Ivić's Instagram and Facebook account does also have some great recipes for gnocchi, ravioli and vegan carpaccio that you can enjoy cooking yourself at home.
---
Cookbook Hardcover
"Vegetarische Sommerküche" German Edition,
€ 25,00
A culinary journey through the summer: with many vegan as well as lactose-free and gluten-free recipes, which are easy to cook! They all taste good with bad weather.
A bright summer's day, a cosy spot outside, cool drinks – and the taste of summer: Paul Ivić creates a magnificent vegetarian cuisine with variety of summer ingredients. The passionate chef serves ideas for a perfect picnic afternoon, small and large parties, from tapas to salads and soups up to the summery feast. Refreshing desserts, delicious cakes and healthy smoothies invite you to cool down, picnic and party. What is more beautiful than having a nice summer evening with a bunch of people?
About the author
Paul Ivić has achieved with Tian the Olympian vegetarian cuisine. There are only four vegetarian restaurants worldwide with a Michelin star. Tian restaurant is the first vegetarian cuisine listed with 17 points by Gault Millau. The passionate chef is a great supporter of biodynamic agriculture and critics of genetically manipulated and industrially deformed foods.