He's revolutionised vegetarian cooking and has just released his third cookbook Restlos glücklich: Paul Ivić is a michelin star-rated chef, and he spoke to us about conscious enjoyment, his role as a bridge builder and the taste of his childhood.
Interview: Anja Tranninger, Photos: Tian Restaurant
How do you convince a dedicated carnivore to book a table at your Michelin star vegetarian restaurant TIAN?
Paul Ivić: With the absolute best flavours. Even after ten years, we still get diners (mainly men) who at first are rather uptight, as if their last meal on this earth is going to be without meat. But after the second course they start to relax because they realise, wow, that's creative – not stupidly creative, just a really exciting experience. Then you start talking to people, and in that situation, flavour is our biggest ally. I see us as being bridge builders.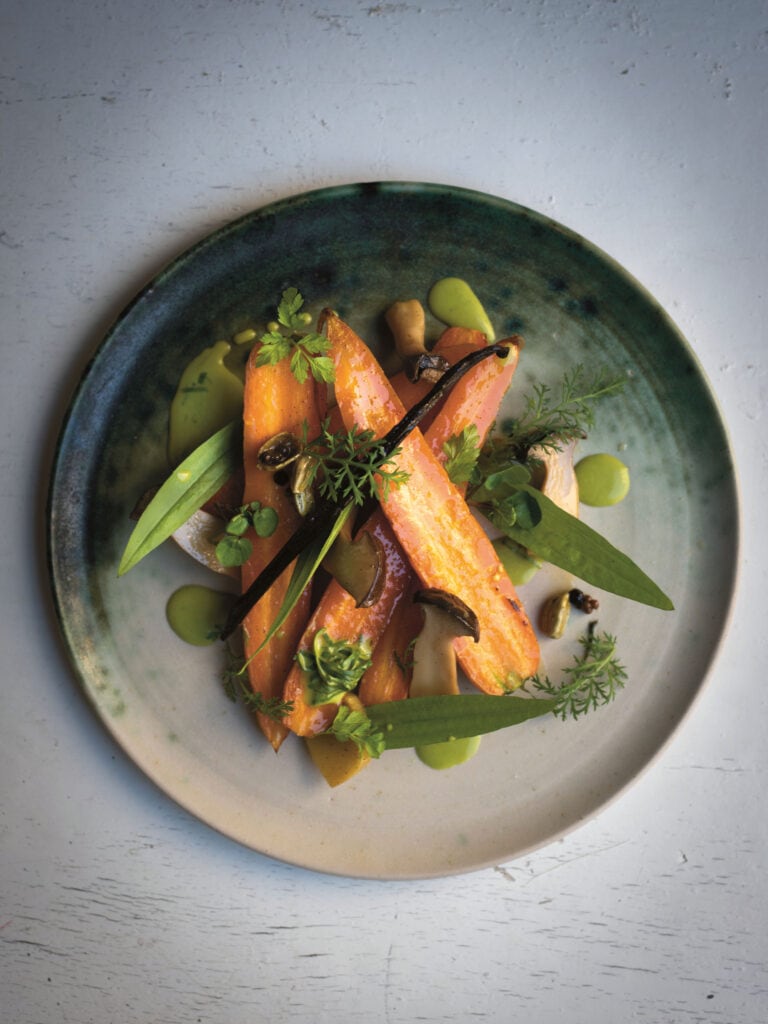 Food should be fun, especially when you eat with us.
A quote from your new cookbook reads: "And if the world could be improved with simple enjoyment alone, who could possibly say no?" How can the world be made a better place through conscious enjoyment?
Paul Ivić: I think food needs to be looked at as a whole. It starts right at the beginning with farming – from monocultures that ruin the soil to herbicides and pesticides, which I'm not saying are good, but I also don't want to completely demonise. Over-fertilisation leads to nitrites in the water and it is therefore poisoned. Then the hormones and antibiotics used in fishing and animal fattening are harmful to us and lead to antibiotic resistance. Also, when we buy cheap food, we're automatically exploiting people who are forced to work for low pay.
So with every purchase we're doing something to change a part of this system.
Can you give us a couple of tangible tips to make our food consumption more conscious?
Paul Ivić: Before going shopping, I write down what I actually need. I don't put too much in the trolley – I'd rather go back a second time. And as a first step, I try to at least go for organic foods. What I would avoid as much as possible are industrially processed foods, because it's so much more worthwhile cooking something good for yourself. And maybe simply speak to farmers who
grow organically, as you'll learn a great deal from them.
You're pleading with people to avoid waste and use up their scraps. Do you have a simple recipe that will leave our organic waste bins empty?
Paul Ivić: When I cook for my young daughter, I peel the carrots because they taste a bit better that way. I leave the peel to dry, then you can use it to whip up an amazing vegetable stock – I actually made some this morning. Leave the carrot peel to simmer for 15 minutes in two litres of water with some dried celery and onion peel, add a pinch of salt and reduce it a bit – and voilà!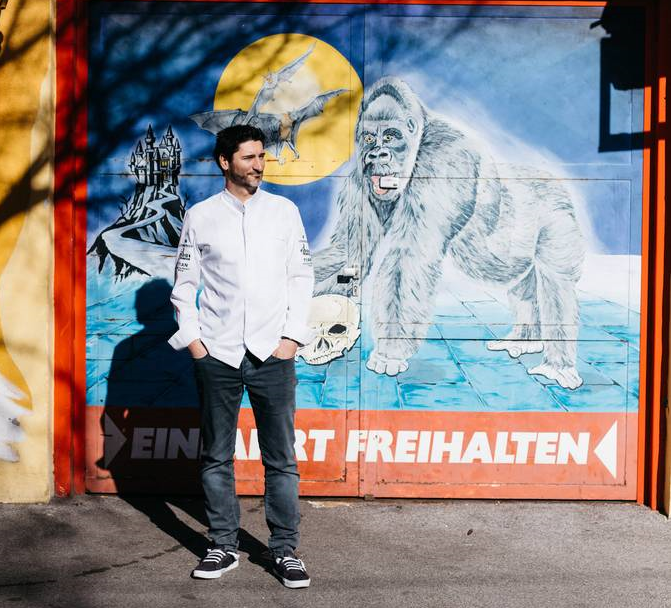 During the lockdown imposed by the pandemic, you gave us some entertaining cooking battles on Instagram with restaurateur Sepp Schellhorn, as well as creating the new TIAN zuhause product line. What flavour do you associate with coronavirus?
Paul Ivić: A delicate bittersweet flavour. Sweet because of the birth of our child last summer – the best experience of all! And bitter because we couldn't do what we really wanted to do: cook and entertain guests.
How important is the social value of food these days?
Paul Ivić: I think the social value has always been very high, perhaps some people are even more aware of it now. When I think back to my childhood, I remember the smell of vanilla biscuits, Tyrolean bacon dumplings, being together and testing cake batter. And that creates an insanely deep connection and the seed is sown.
Eating is more than just a quick intake of food – it also has a strong influence on our economy, our environment, our social behaviour and our health.
---
PAUL IVIĆ'S
culinary journey began at the age of 14, when the Tyrolean native of Croatian heritage no longer wanted to go to school and his sister suggested that he become a chef. the path of the committed advocate of organic farming passed through Germany, Austria and Switzerland before finally stopping in Vienna, where he's been head chef and manager of the Tian flagship restaurant since 2011.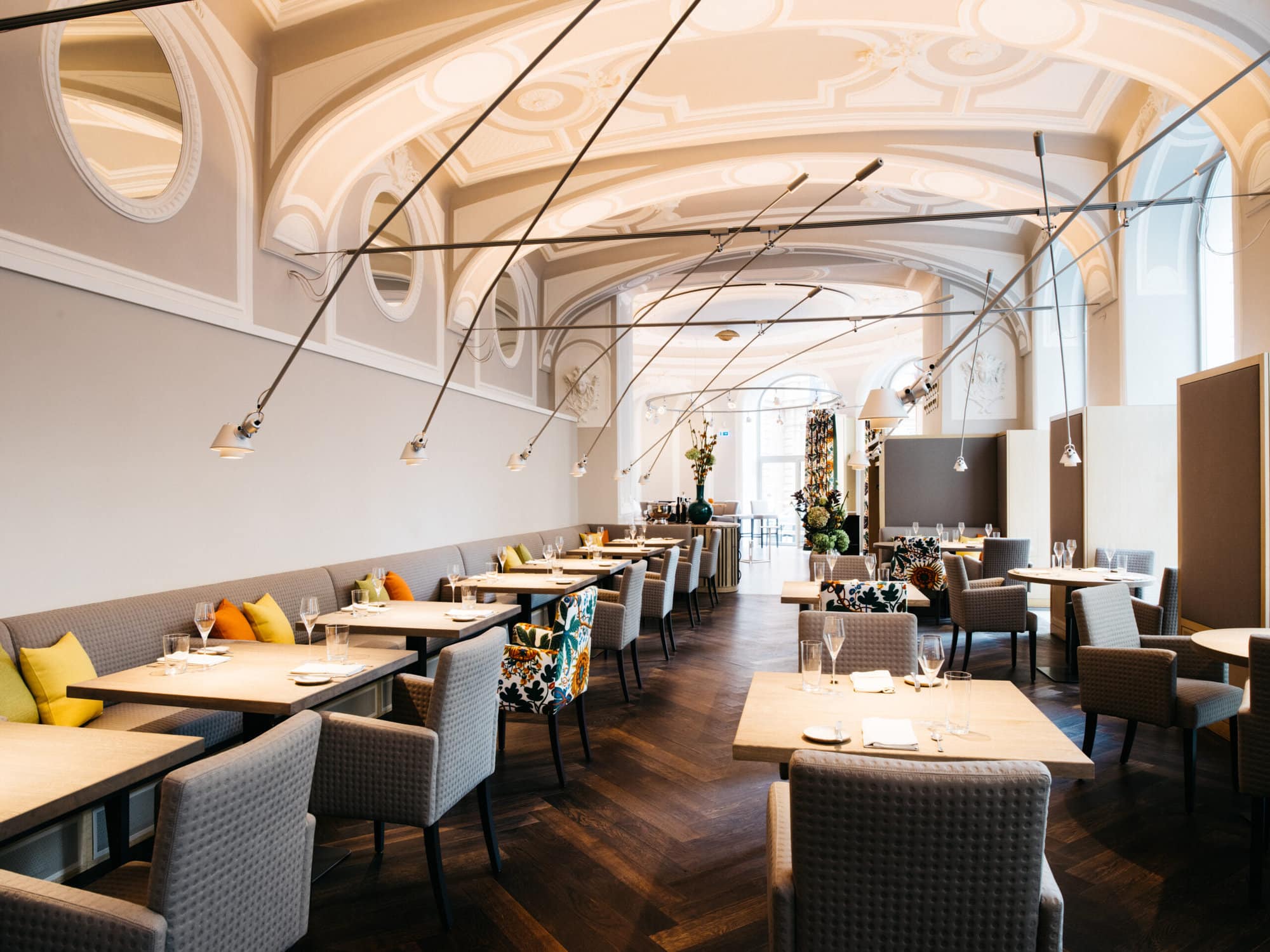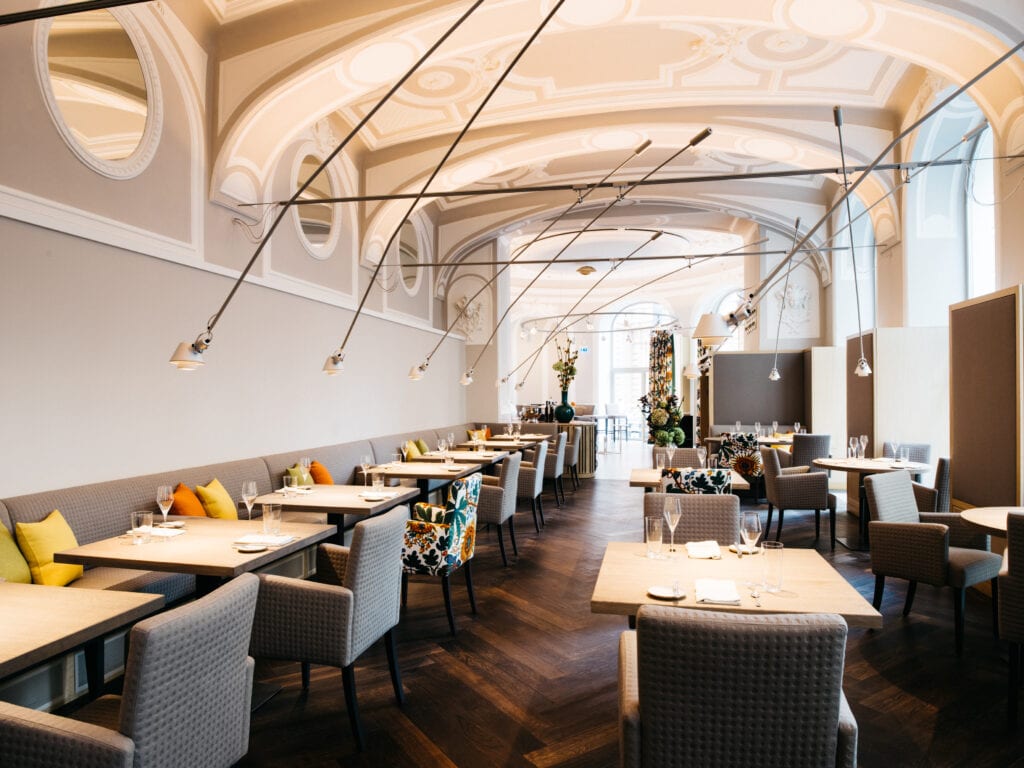 With his incomparably refined creations made from vegetarian, fairly produced ingredients, which include virtually forgotten varieties of fruit, vegetables and grains, the father of one was awarded a michelin star and four gault&millau toques for Tian in Vienna. Tian is therefore one of only a few vegetarian/vegan michelin star restaurants worldwide. Its German counterpart, Tian in Munich, has boasted a michelin star and two gault&millau toques since 2019.
Following on from Die vegetarische Sommerküche and Die vegetarische Winterküche, Restlos glücklich is the third cookbook from the award-winning chef.