Bijagua de Upala, Costa Rica – If you're still trying to find a getaway for the cold winter months, Costa Rica is the place! The best time to visit is between December and April on its Pacific Coast when the weather is at its driest and brightest, and between March and September on the Caribbean side. The Origins Luxury Lodge by Mantis is a sustainable dream for travellers and a top tip from us!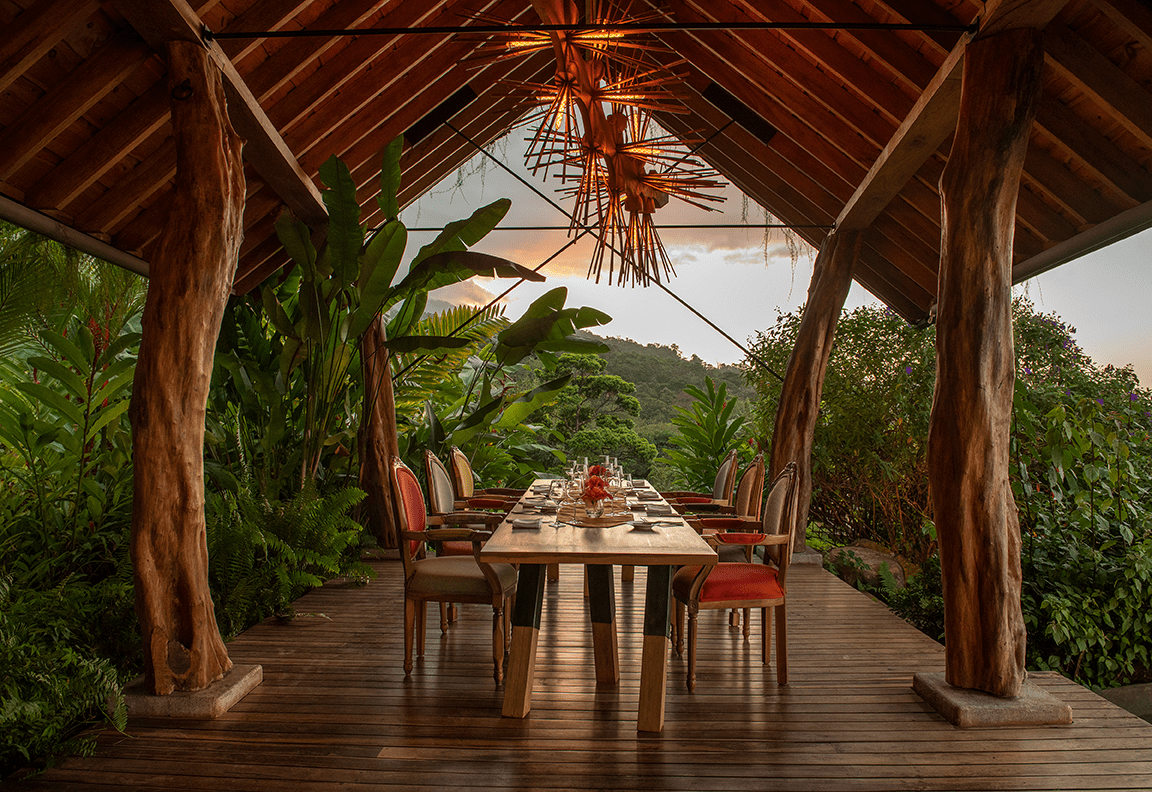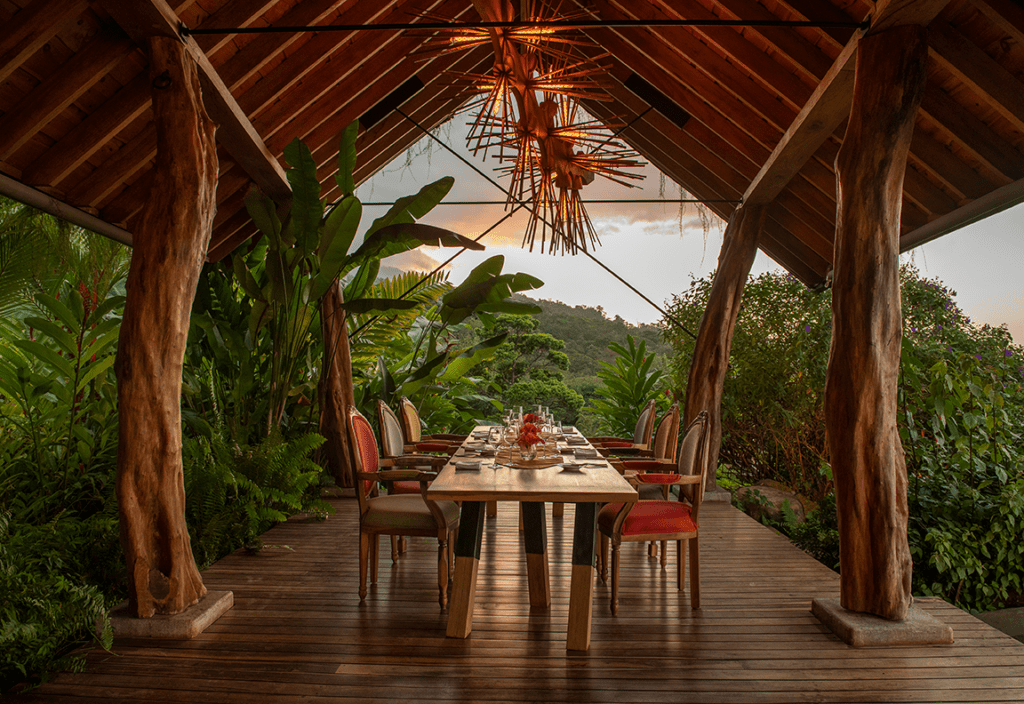 Local cuisine
Michelin-starred chef, Jean-Luc L'Hourre created the resort's culinary offering influenced by local cuisine and selects visiting chefs to run the kitchen. Local Latin ingredients are sourced from the onsite organic garden and weaved into elevated cuisine at the French fusion eatery, El Salto.
The latest visiting chef, Guillaume Boileve, brought five-star culinary experience from years of working in some of the world's best restaurants such as Le Manoir aux Quat'Saisons in the UK and Cayola in France. Bismark Herrera and Hanssel Beguido, our Costa Rican chefs craft dishes that change daily and are inspired by what's growing in both the lodge's organic garden and what is growing wild on the wider estate. Produce that cannot be grown on the property is sourced from a 100km radius. For example, tilapia, a type of fish, is sourced from one of the surrounding lakes, as well as from fishermen in villages near Guanacaste, along the Pacific coast.
Eco Initiatives:
Organic amenities:
Organic amenities are made on-site from the Ylang-Ylang trees on property. These are high-quality products which do not harm the environment and are beneficial for skin and hair. It took nine months to master the art of making Origins Ylang Ylang Bath Amenities, consisting of shampoo, conditioner, bath gel, body lotion, and facial soap. The staff trained diligently with the experience of the Julima Holistic Cosmetology Centre.
Sustainable produce beyond the garden:
The lodge has natural lagoons with hundreds of local fish, which are used in the kitchen. The property has a small farm with chickens and quail for organic eggs, and the property´s own cow, Margaret provides 13 litres of milk to produce daily house made cheese. In addition, there is a small sugar cane plantation to produce sugar cane juice and natural sugar.
The goal is to do fair trade as much as possible, helping the local farmers and other entrepreneurs to succeed and strengthen the local economy, which helps the villagers for better life quality.  Origins currently works with more than 30 providers from the local town, and 95% of hotel employees are from the local town. The lodge has positively impacted approximately 300 people in town to support the local economy.
Organic kitchen garden:
The team uses vermicomposting, the scientific method of making compost by using earthworms. The earthworms feed on organic waste materials and excrete nitrates and minerals such as phosphorus, magnesium, calcium, and potassium which enhance soil quality. According to Kiwa international certification the soil is 100% organic.    Guests are welcome to visit the garden kitchen.
Origins Luxury Lodge by Mantis has partnered with Planta mi Arbol, a Costa Rica Foundation devoted to reforesting specific areas throughout the country, and guests can participate in the program through purchasing different tree packages to reduce their carbon footprint while traveling.
About Mantis
Mantis is a leading conservation-focused hotel group with luxury hotels, eco-lodges and waterways experiences located across the globe. Sustainable travellers have been enjoying eco-tourism, safaris and adventure travel with Mantis since 2000. Rooted in conservation, Mantis pursues sustainable business practices and develops tourism products that are respectful of the environment and communities in which they operate.
Acclaimed for its pioneering work in development, management, marketing, education and conservation, Mantis's business model successfully combines responsible tourism, conservation and adventure, which translates to one-of-a-kind travel experiences. Whether small and intimate or vast and complex, on a sweeping African plain, in a bustling city, or in the midst of a forest, each is an exceptional place for guests to find themselves. While uniquely different in the experiences they offer, all are linked through a collective ambition to be extraordinary; to be rare in a world that mass-produces sameness.
Mantis consistently curates, collects and discovers destinations and experiences that stir the soul, defy expectation and live in the heart forever. Sustainability goals are achieved through the Mantis Impact division, as well as through the Mantis and Accor foundation, Community Conservation Fund Africa (CCFA). Mantis is part of Accor, a world leading hospitality group counting over 5,300 properties throughout more than 110 countries, and a participating brand in ALL – Accor Live Limitless – a lifestyle loyalty program providing access to a wide variety of rewards, services and experiences.  For more information visit: www.mantiscollection.com