Furniture designer Nabil Issa creates objects that combine unconventional design vocabulary harmoniously with perfect functionality.
Design is a global language that we all know. Nabil Issa, a star among furniture designers, is convinced of this. This nativeborn Lebanese came to the USA at the age of 14. He studied in Miami, Florida. For 25 years he proved himself in a multitude of creative occupations, before he discovered his true passion: Furniture design. He is at home all over the world; he has lived in New York, Los Angeles, London, Milan, and Dubai, among other places. Thus influences from all over the world can also be found in his fine, minimalist designs, which are at the same time functional and concise. Nabil Issa is only satisfied once he has found perfect harmony of form, proportions and material. With this aim in mind, Issa seeks out the best fabrics, woods and metals, to hand them over to the best craftsmen for production.
DESIGN
IS A GLOBAL LANGUAGE
THAT WE ALL KNOW
Furthermore, he is also a gifted story-teller. Each of his objects is inspired by a momentous experience in his life, his work is the per-sonal statement of a
citizen of the world with a mastery of many languages. One feels the power of design, which overrides social differences and cultural limits.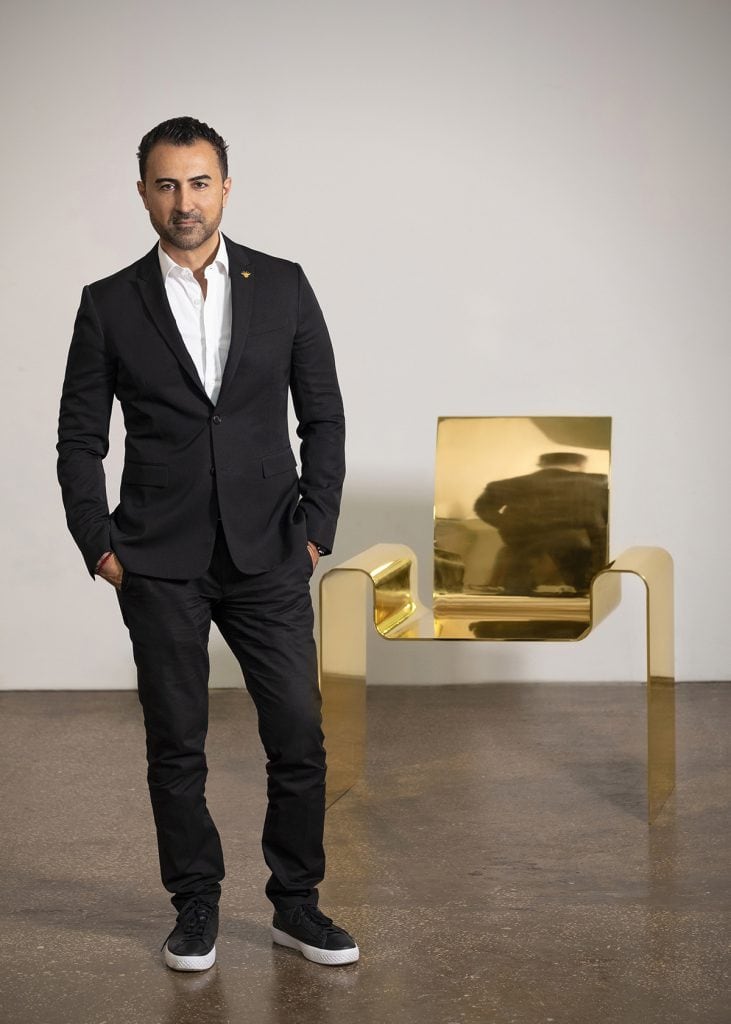 He shone most recently at the Paris Design Week 2018 with the first furniture line under his personal brand. Flawless functionality and bold design in elegant shades of brown and grey make his objects restrained and yet spectacular – his furniture is available at BOON_ROOM and Boon showrooms in Paris.