The EQS is the first all-electric luxury saloon from Mercedes-EQ. With it, Mercedes-EQ is redefining this vehicle segment. The EQS is also the first model to be based on the modular architecture for luxury and executive-class electric vehicles. Fusing technology, design, functionality and connectivity, the EQS delights both drivers and passengers.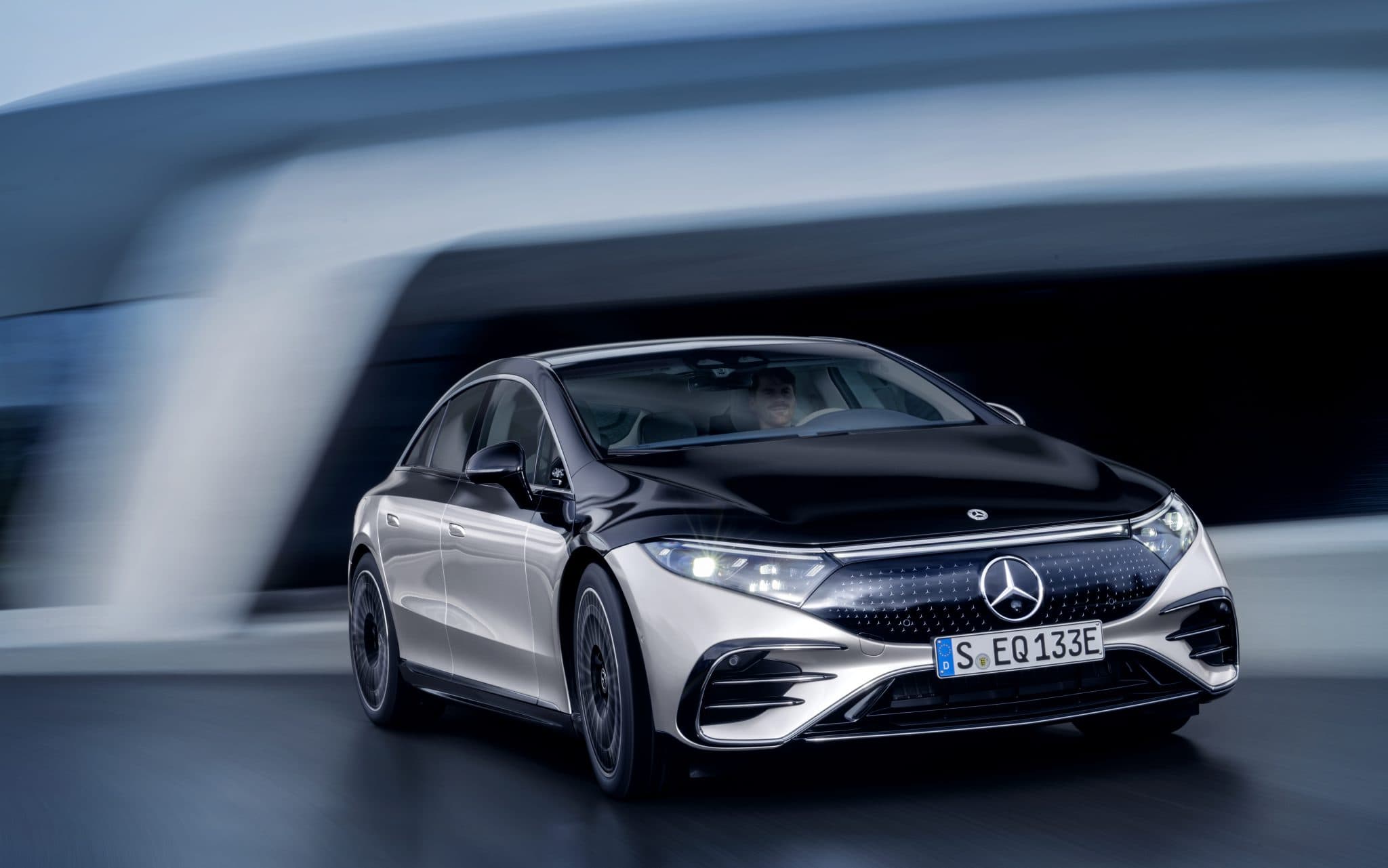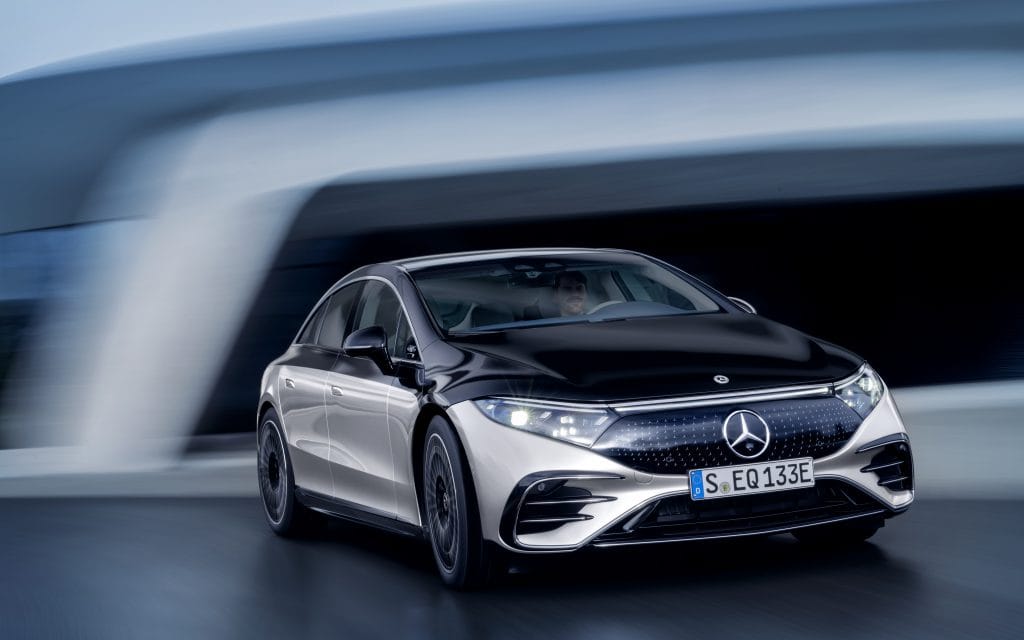 Luxury limousine meets sustainability
As part of its Ambition 2039 initiative, Mercedes-Benz is working on offering a carbon–neutral new car fleet within 20 years from now. By as early as 2030, the company wants more than half the cars it sells to feature electric drive systems – this includes fully electric vehicles and plug–in hybrids.
In many areas, Mercedes is already thinking about tomorrow today: the new EQS is designed to be correspondingly sustainable. The vehicles are produced in a carbon–neutral manner, and resource–saving materials such as carpets made from recycled yarn are used. This is because Mercedes-Benz considers the entire value chain, from development and the supplier network to its own production. Mercedes-Benz AG has had its climate protection targets confirmed by the Science Based Targets Initiative (SBTI).
"The EQS is a milestone on the way to CO2-neutrality and our plan for a climate-neutral new car fleet. Our goal is to minimize our impact on the planet. We do this, for example, by using an increasing proportion of recycled and renewable raw materials. We also help the customer to minimise their carbon footprint with our new function Green Charging. This feeds as much green electricity back into the grid as the Mercedes-EQ needs to charge."

Britta Seeger, Member of the Daimler AG and Mercedes-Benz AG Boards of Management, Marketing & Sales
The EQS is the world's most aerodynamic production vehicle, with a drag coefficient of just 0.20. This contributes to its electric range of up to 770 kilometres according to WLTP. With its fast-charging capacity of up to 200 kW, up to 300 kilometres of range can be added in just 15 minutes. All this, together with new battery chemistry, results in a perfect balance between performance, efficiency, range and ease of charging.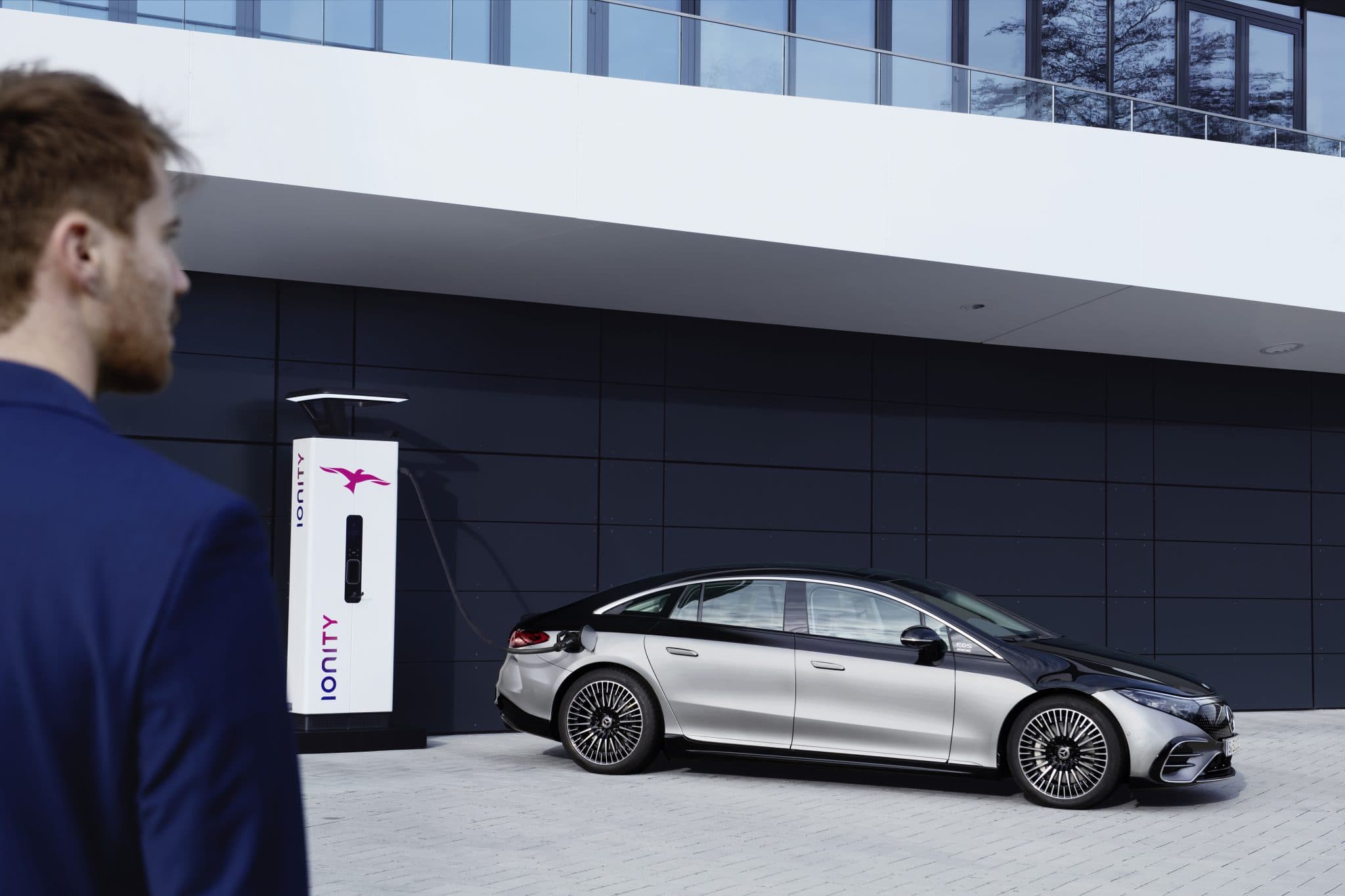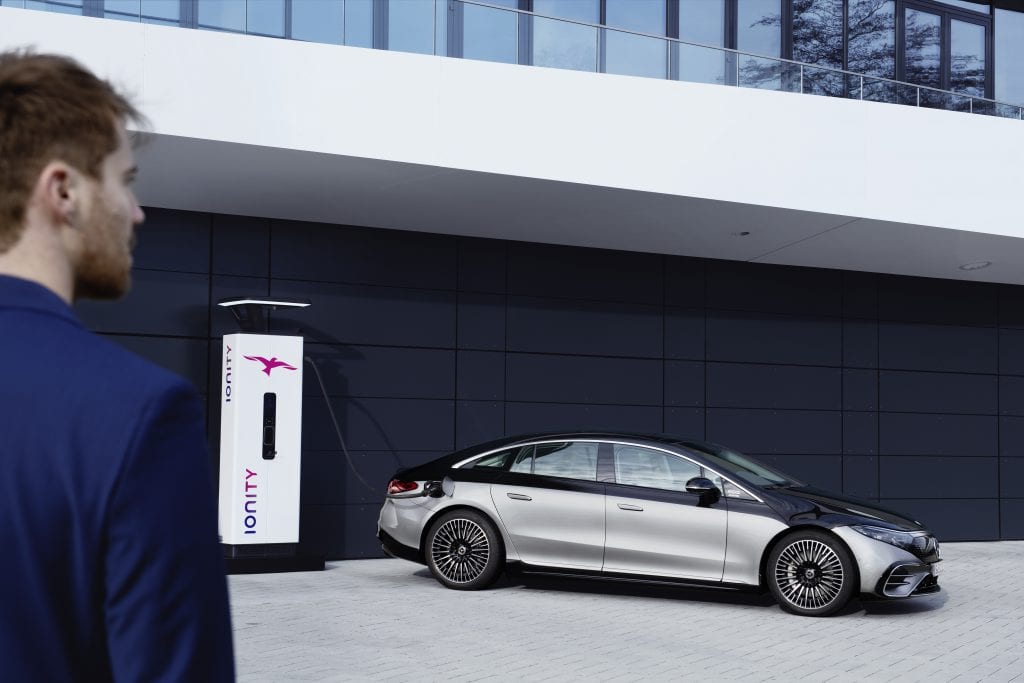 "Its technology goes beyond electric driving"

Markus Schäfer, Member of the Daimler AG and Mercedes-Benz AG Boards of Management; Daimler Group Research and COO Mercedes-Benz Cars
Sensual Purity
The EQS is a close relative of the new S-Class, it is built on an all-electric architecture. This completely new concept made a rigorous Purpose Design possible: with its one–bow lines and cab-forward design with fastback, the EQS is clearly distinguishable from vehicles with combustion engines even at first glance.
The design philosophy of Sensual Purity, combined with Progressive Luxury, is reflected in generously sculpted surfaces, reduced joints and seamless transitions, a seamless design.
As an exceptionally intelligent vehicle, the EQS furthermore has up to 350 sensors. These record distances, speeds and accelerations, lighting conditions, precipitation and temperatures, seat occupancy as well as the driver's blink of an eye or the passengers' speech.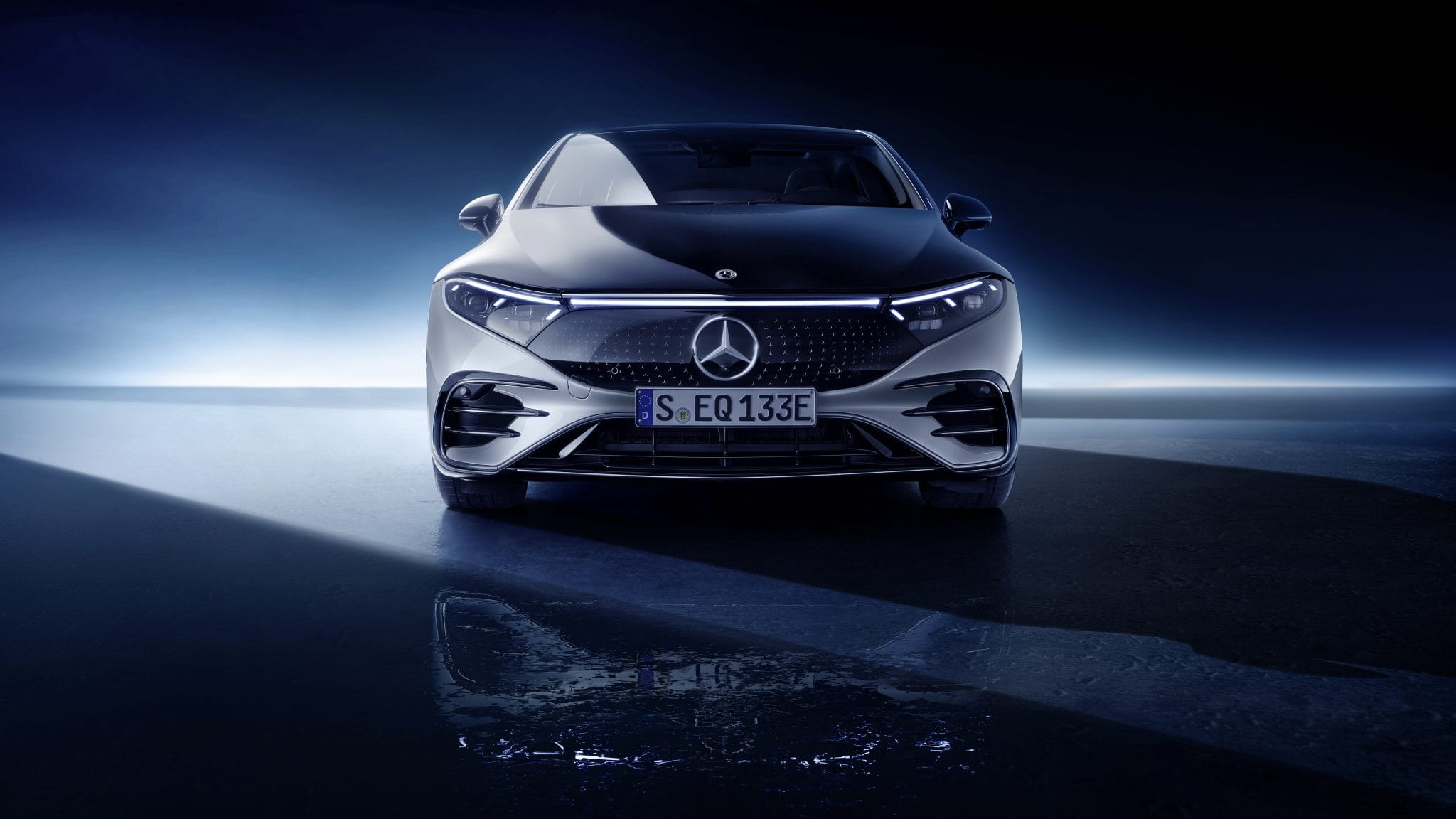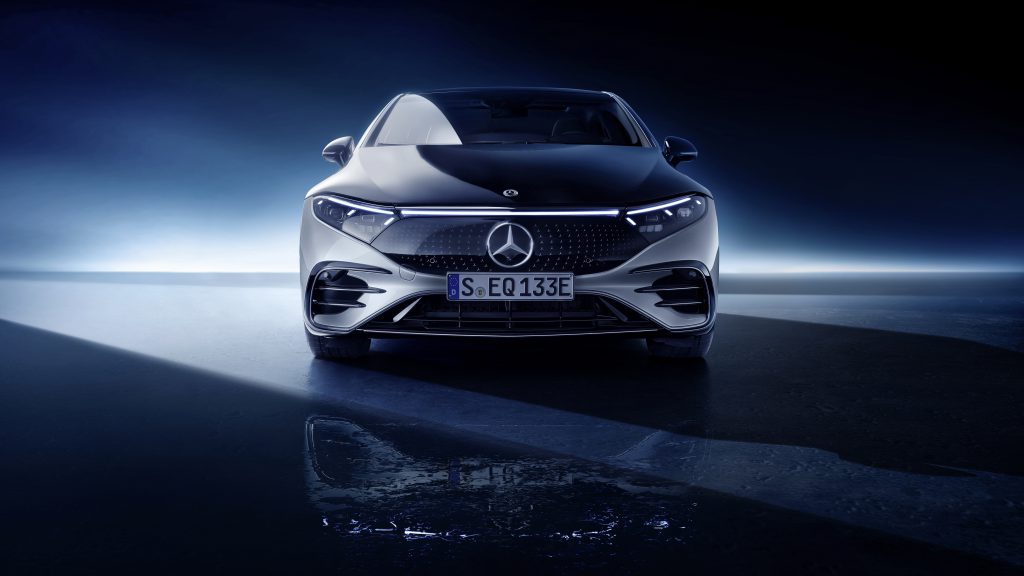 "The EQS is designed to exceed the expectations of even our most demanding customers. That's exactly what a Mercedes has to do to earn the letter 'S' in its name. Because we don't award that letter lightly."

Ola Källenius, CEO of Daimler AG and Mercedes-Benz AG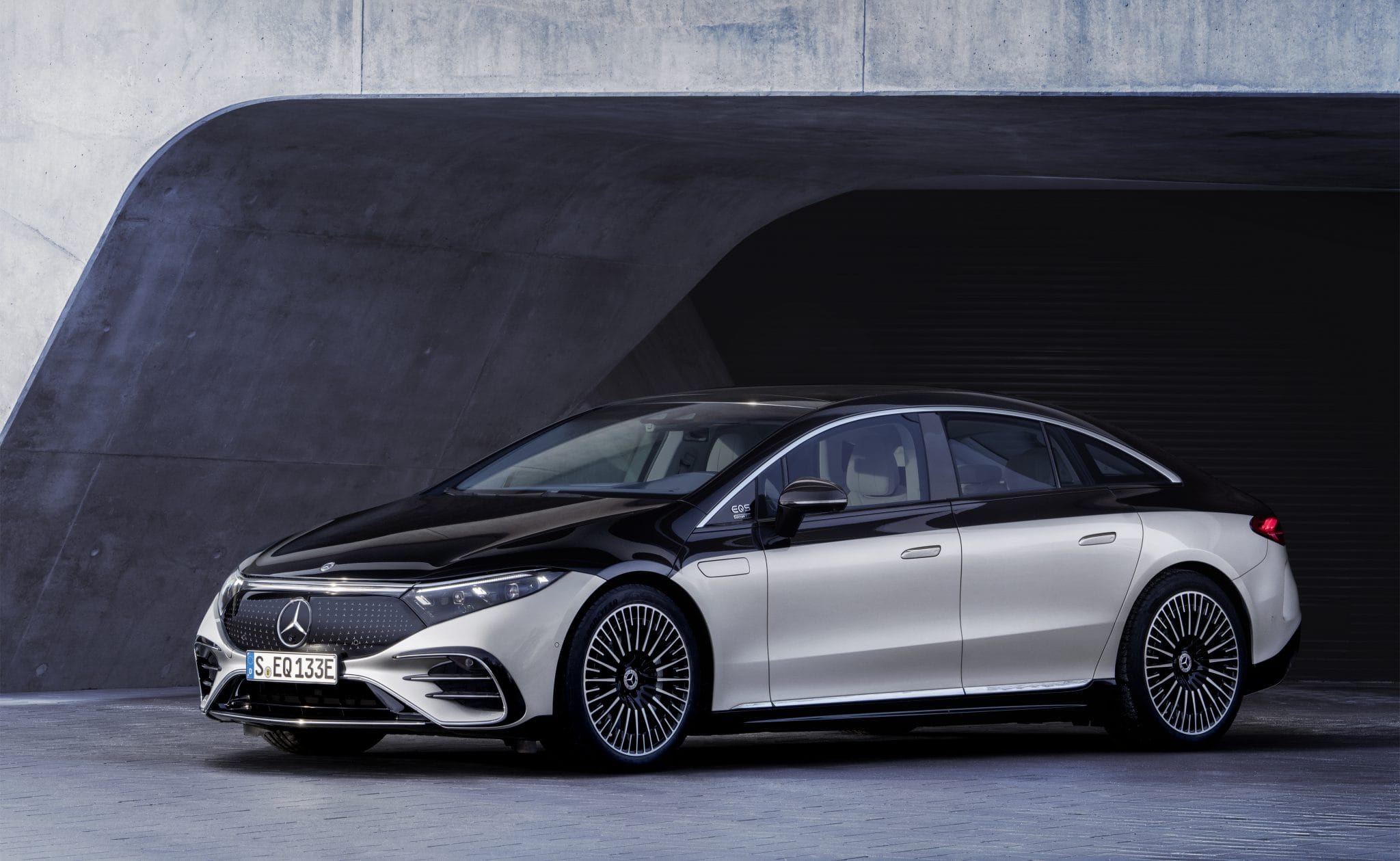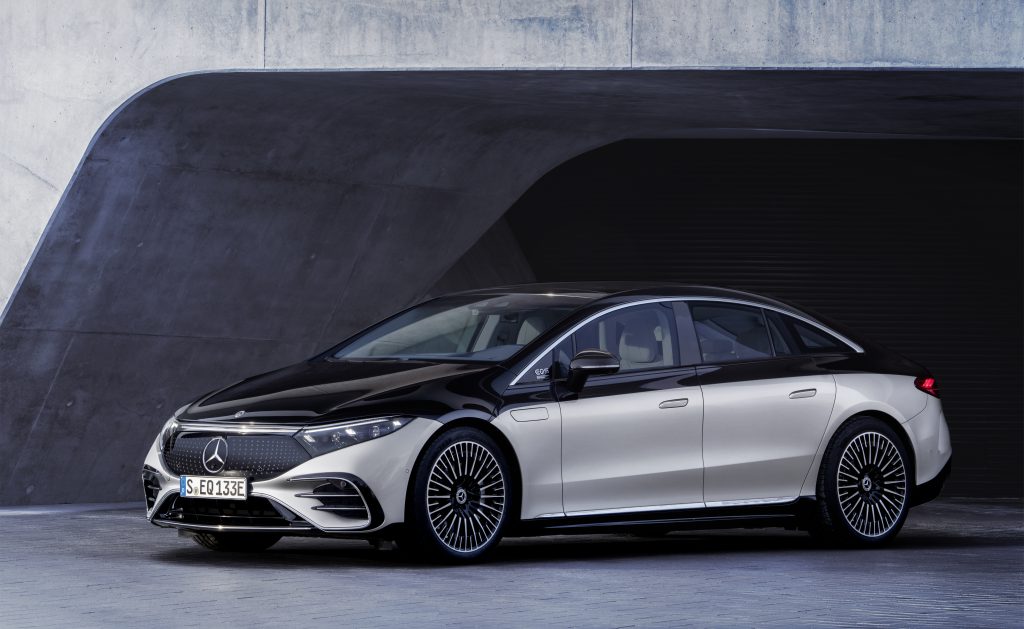 Modern future-features
With the optional DRIVE PILOT, the EQS will be able to drive in conditionally automated mode at up to 60 km/h where traffic density is high or in tailbacks on suitable motorway sections, initially in Germany. By relieving the pressure on the driver, the system enables to undertake secondary activities.
"Our electric offensive is in full swing. Further models will soon follow the new architecture with the EQE business sedan and the EQS and EQE SUV variants."

Christoph Starzynski, Vice-President Electric Vehicle Architecture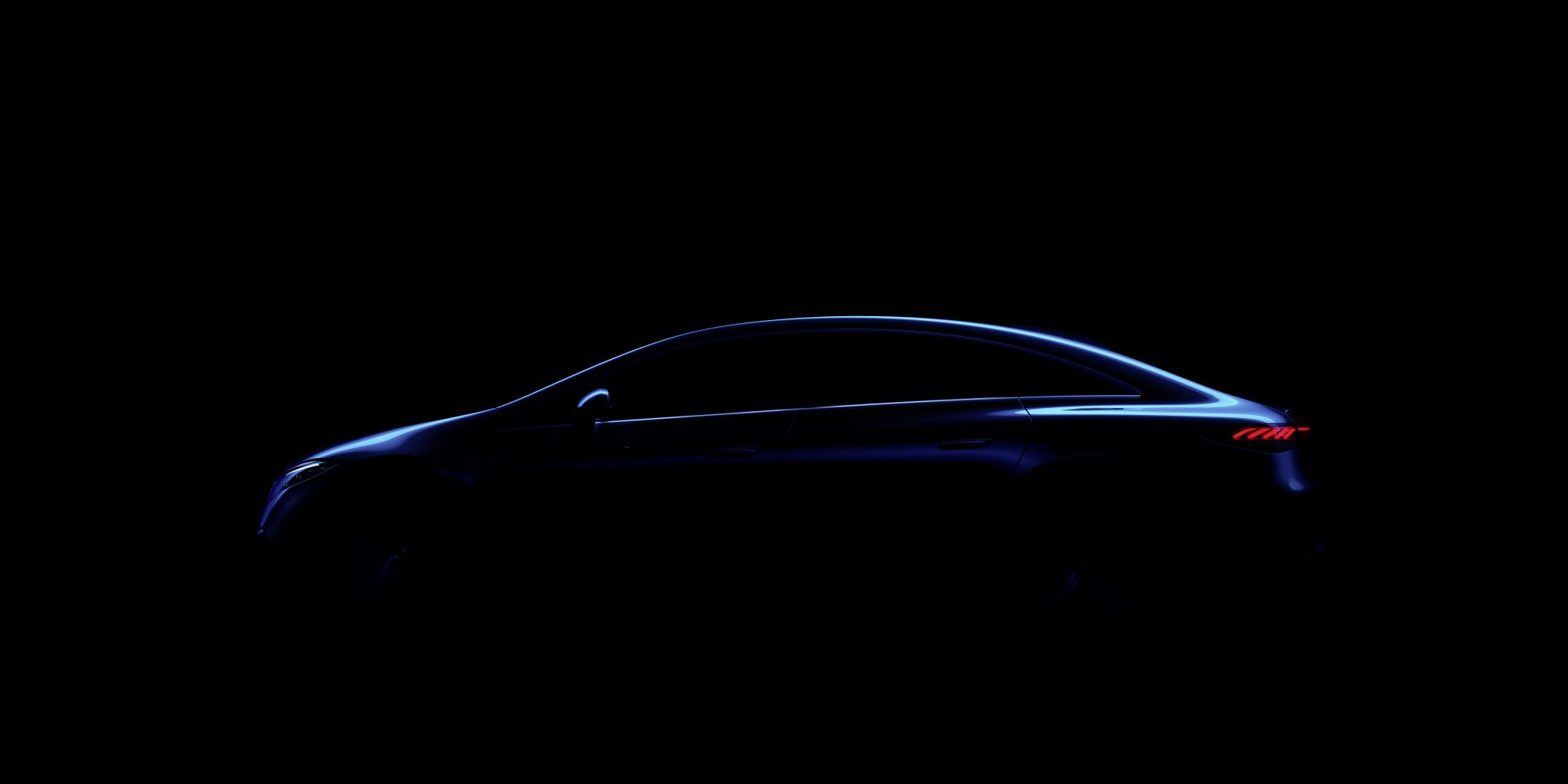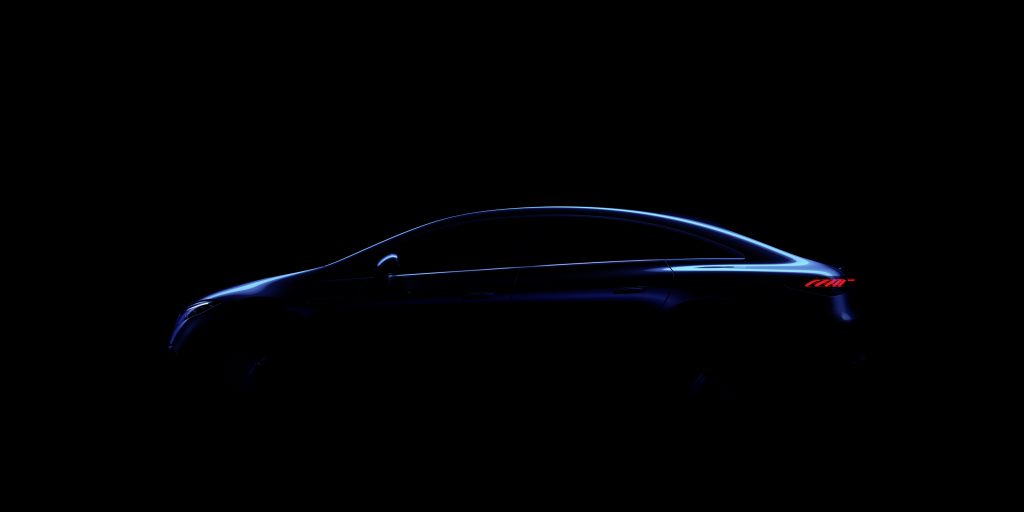 About Mercedes Benz Austria GmbH
Mercedes-Benz Österreich GmbH is a 100 percent subsidiary of Daimler AG. The company is based in Eugendorf. Mercedes-Benz Austria is the general importer of the registered Daimler brands Mercedes-Benz, Mercedes-AMG and smart for passenger cars as well as the brands Mercedes-Benz commercial vehicles. With around 180 employees, the company coordinates sales, marketing, service and press activities in Austria. Distribution takes place via the authorized dealer network and the operating locations operated by the dealers. The service work is carried out by the authorized workshops. In 2020, 11,983 Mercedes-Benz cars (including the V-Class), 6,218 vans (excluding the V-Class) and 269 smart cars were registered in Austria.
More about the EQS by Mercedes-EQ >> online