London's design studio Heatherwick puts a huge green pergola in the heart of the city – right next door to Japan's tallest building, which is currently sky-high in Tokyo.
What is currently happening in Japan's metropolis will enrich the city with spectacular buildings: Work on a comprehensive redesign of the Toranomon-Azabudai district zone in Minato,Tokyo, has just begun.
"Village-Feeling" for Tokyo City
The aim of the mega project is to transform a large area in the city center into an innovative, livable and versatile zone. Or, as the executive Mori Building Group puts it, "creating a modern urban village". One that meets the requirement of the megalopolis, but at the same time brings the intimacy of a village into the heart of the big city.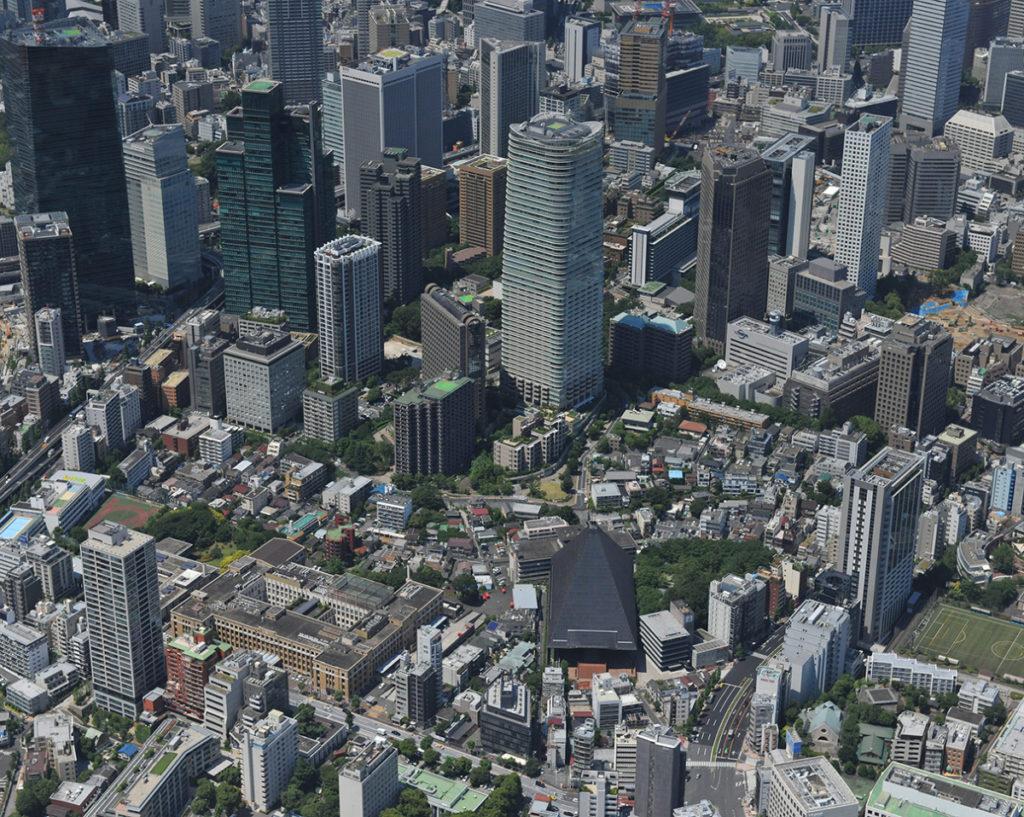 Of course, "village feeling" without green and free space does not work. And the project, designed by London-based studio Heatherwick for Tokyo's new center, takes care of that. The British architects have provided the plan for the design of a public area – based on a gigantic planted pergola.
A district comes under the arbor
Many new urban developments are sterile and cold,

analyzes studio founder Thomas Heatherwick.
That's why they were looking for a way to find a more humane alternative. The result: an arbor that spans an entire district.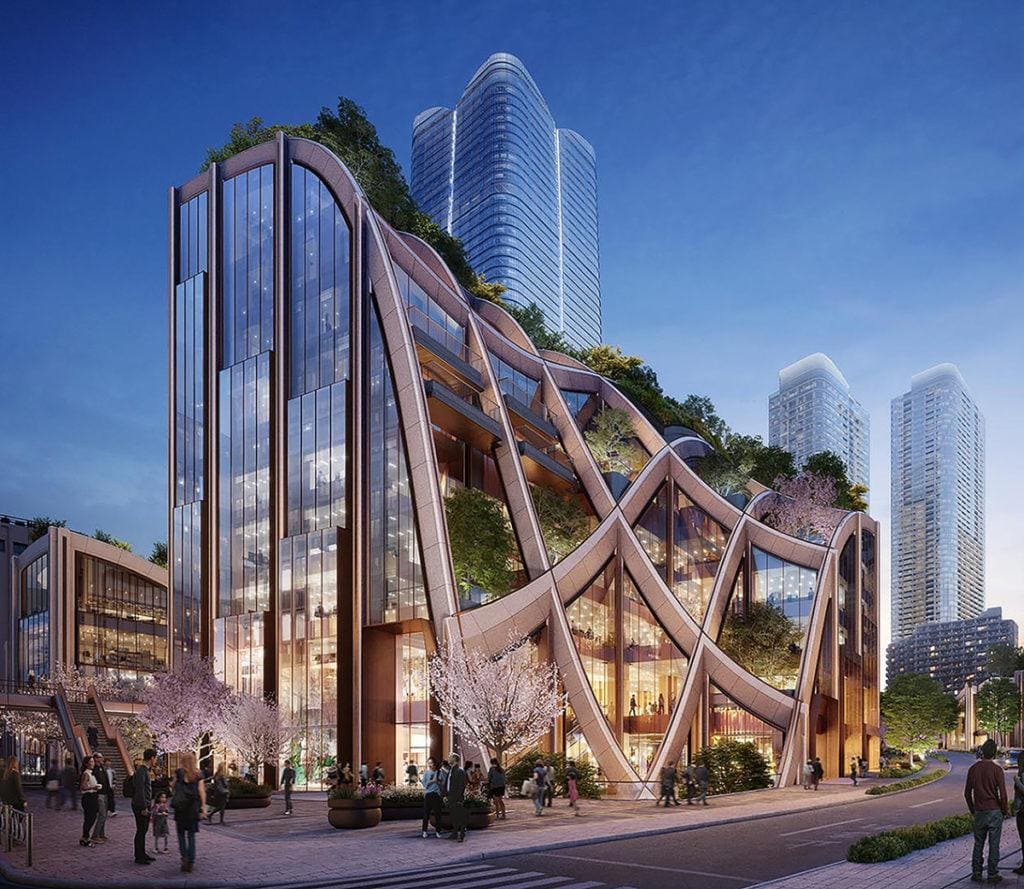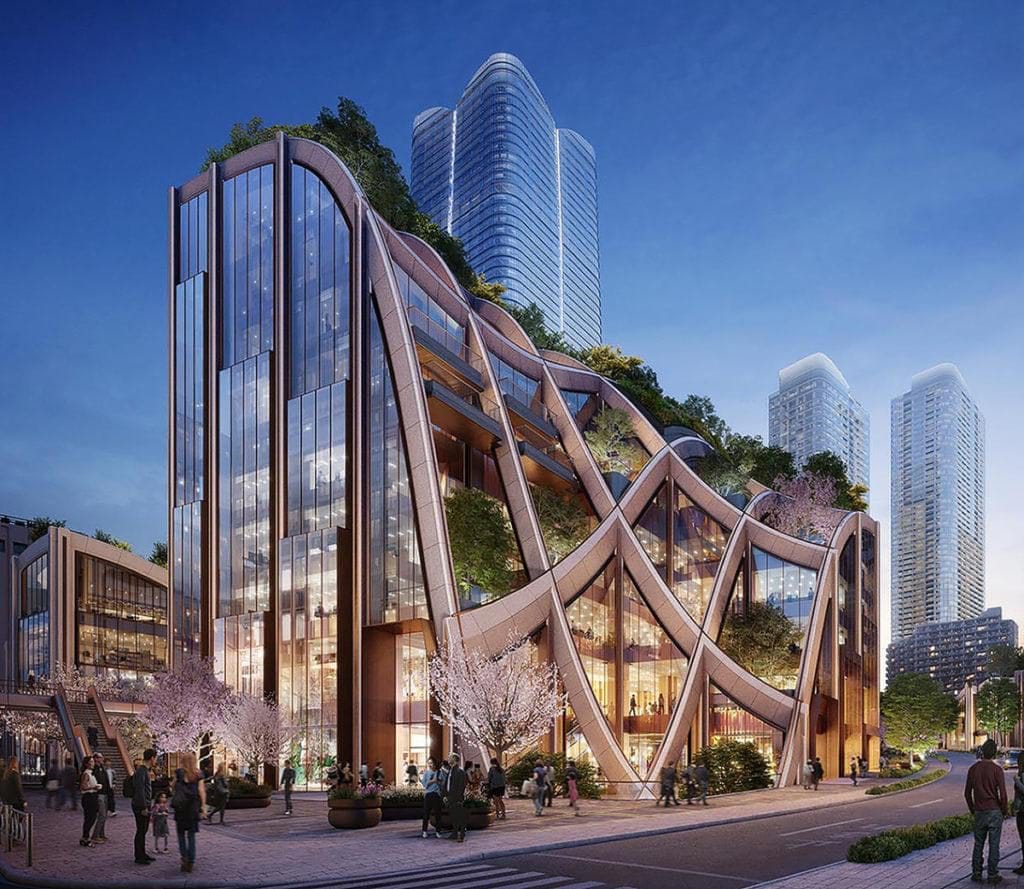 This concept has allowed us to bring a comprehensive logic into an eight-hectare part of Tokyo,

says the designer.
His design provides space for apartments, shops, hotels, spas,a school and a temple next to – and below – this lushly planted Giant Arbor. The individual buildings also have a pergola-like structure.
To combine an architectural design with as much nature as possible, we have developed the idea of ​​a garden arbor extended to the size of a district.

Thomas Heatherwick, star designer and founder of the Heatherwick studio
The design of houses and pavilions results in different landscape worlds. For example, hidden gardens or courtyards designed to fulfill the desire for a "village" in the city. A village where there is much to discover and enjoy. And one that, according to its developers, will visit around 30 million people a year.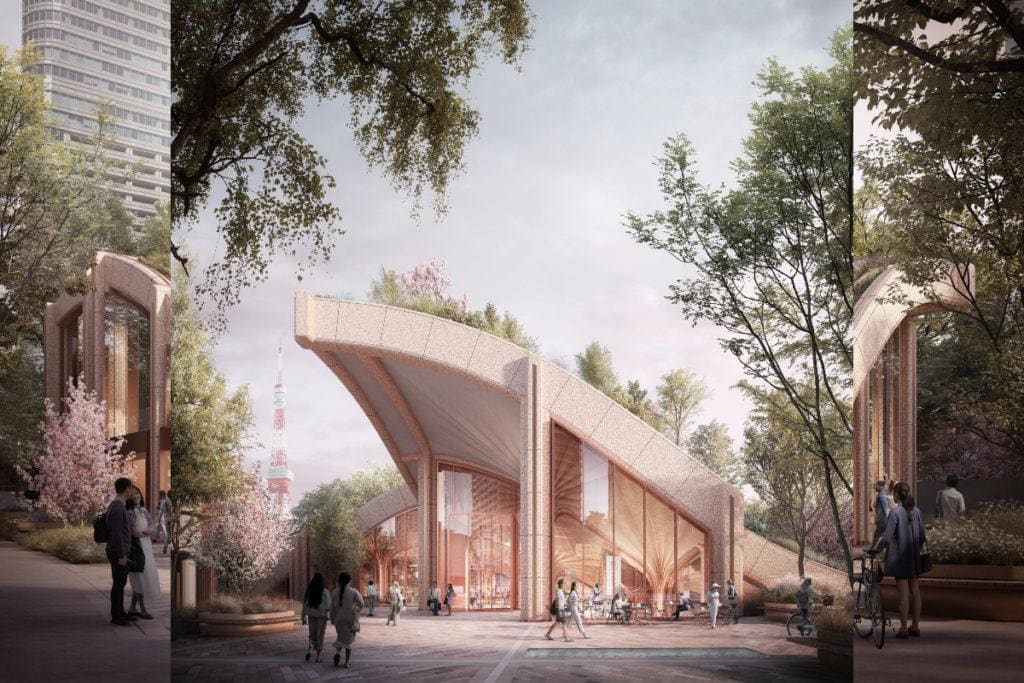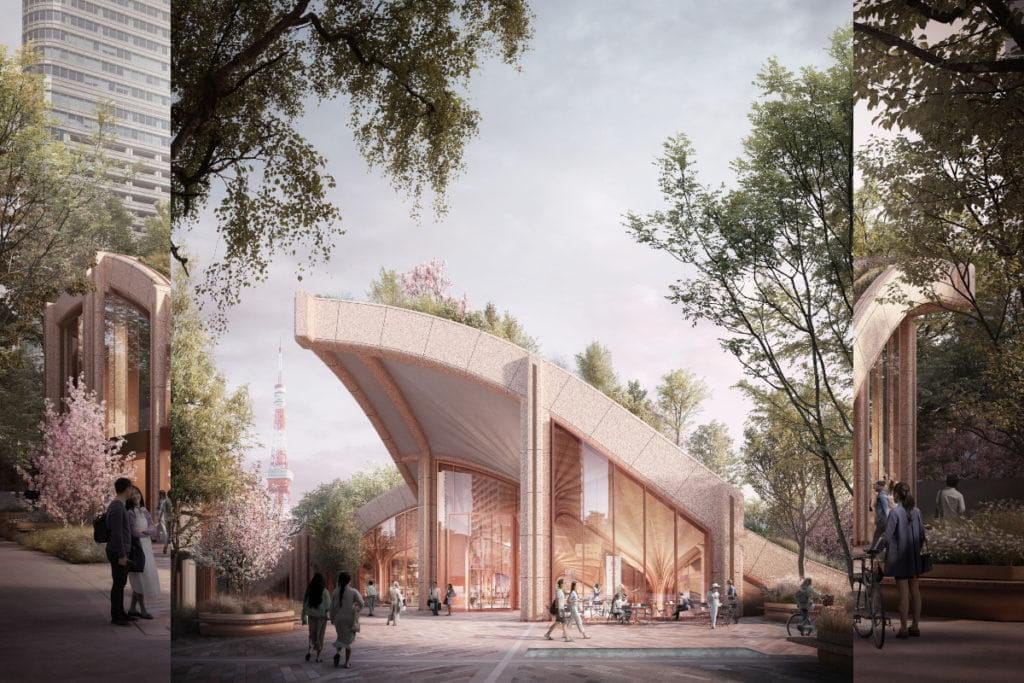 This leafy zone in the heart of Tokyo is bordered on one side by three skyscrapers, which are also part of the district redesign. Designed by Pelli Clarke Pelli Architects, an impressive tower is currently growing skyward. With its 330 meters, it will soon be Japan's tallest building.
Green arbor & skyscraper
A connecting path between the buildings will be provided by an underground pedestrian tunnel. There is also a food hall to lure passers-by with culinary delights. The power supply of the district will be secured by its own electric plants, which, according to Mori Building Group, will supply 100 percent renewable energy.
Mega-project with wellness factor
For the mental and physical well-being of the people wellness programs, medical facilities, sports facilities, restaurants and the open environment of the main square are planned.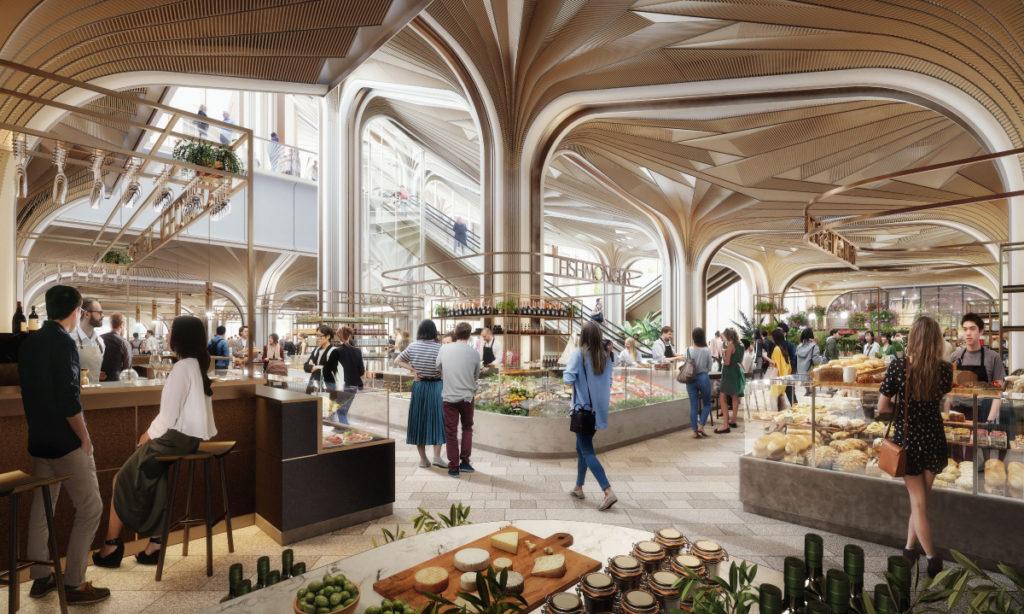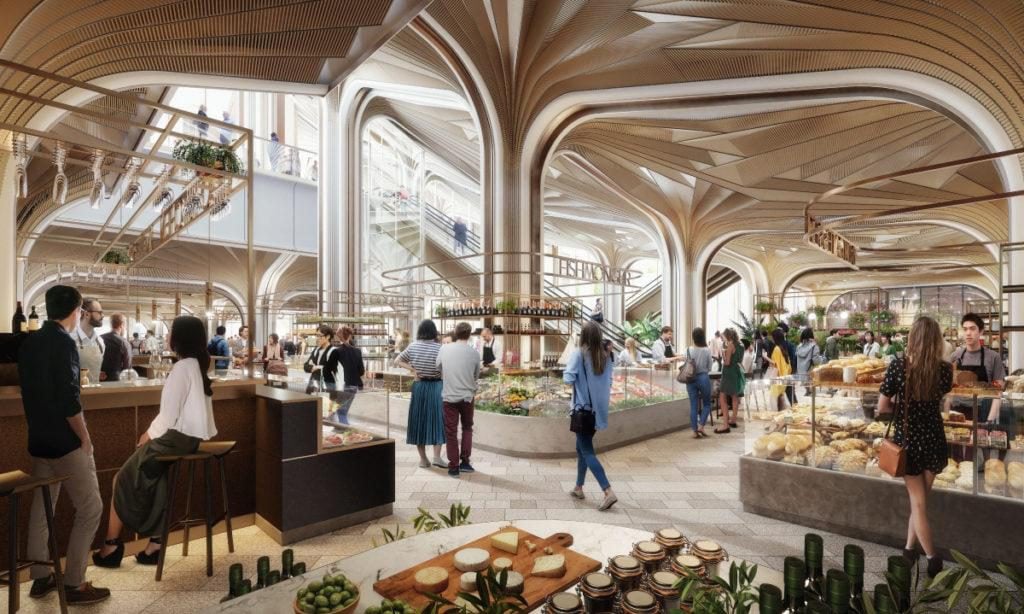 The entire project was designed to provide the highest level of safety and quality of life, even in the case of a catastrophe like an earthquake. They want to create cities that attract people instead of tempting them to flee the city.
Planned completion by 2023
During the renovation the 24,000 square meters of the newly designed eight hectare area will be transformed into green zones. 213,900 square meters of office space and 1,400 residential units are planned. About 20,000 employees and 3,500 residents will live and work in the new area of Tokyo. Completion is scheduled for March 2023.
Experts in sustainability
In terms of urban greenery and sustainable strategy the choice fell on Heatherwick and Pelli Clarke Pelli, who are excellent specialists for sustainable architecture.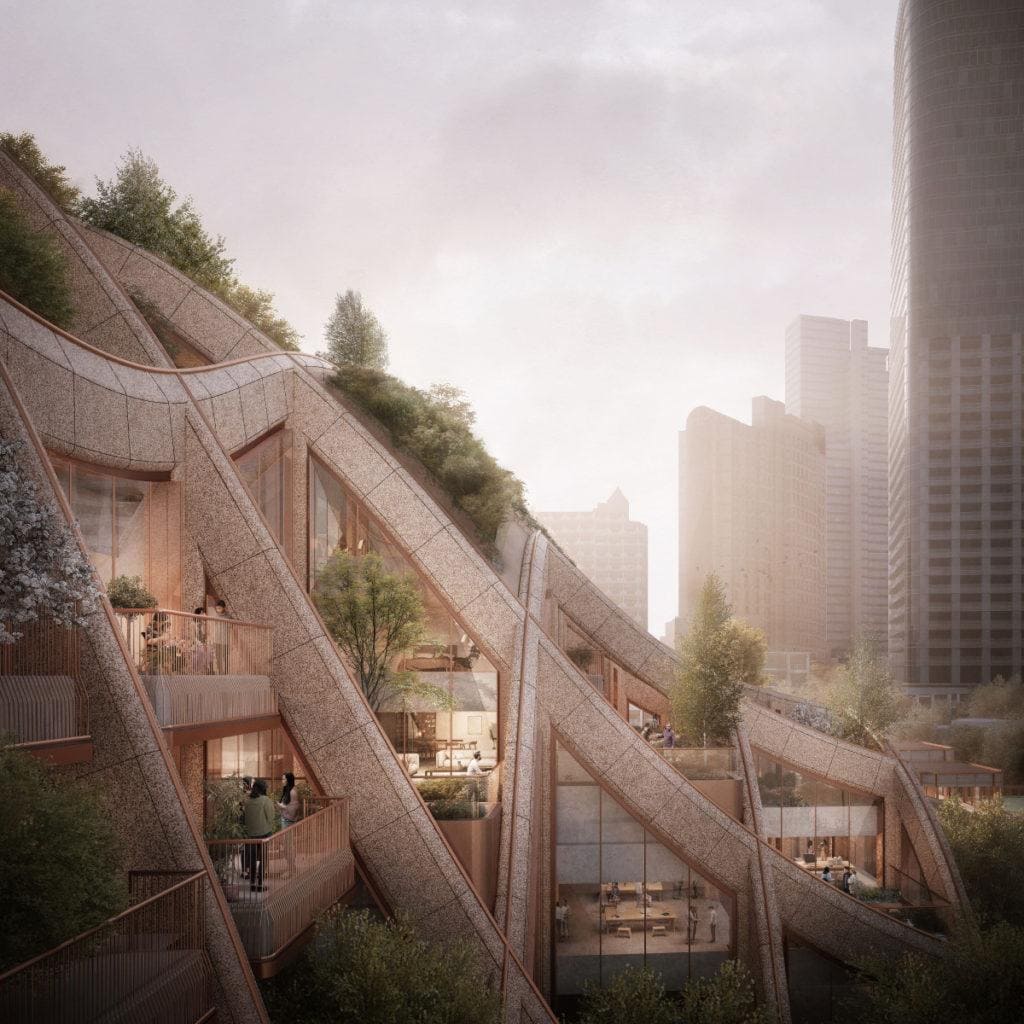 Heatherwick Studio
London based Heatherwick Studio is known for integrating extensive planting into its designs. For example, the design and architecture studio is currently responsible for the design of a tower with hanging gardens in Singapore. A concept that resembles current plans for a green Paris.
Future-oriented design
The USA-based studio Pelli Clarke Pelli is considered to be particularly committed to sustainability – beyond the technical area of ​​energy consumption. Its credo: To be truly sustainable, every design must also consider economic and cultural factors.
Both teams, who are reshaping Toranomon-Azabudai in Tokyo, have won several awards. So you can expect spectacular, philanthropic and eco-friendly change in Japan's metropolis.
---


---
Text: Elisabeth Schneyder
Photos: Heatherwick Studio / DBOX for Mori