Text by Martin Novak
---
Perceive. Understand. Respect. Admire. Surely this is one of the most important gifts that the Orient has given the West. In spiritual, philosophical and botanical terms, the great is always present in the very small. LuxuryTrees® understood.
And a very special form of that gift is the bonsai. The effect? At first glance beautiful, surprising and spectacular. And in fact, deeply moving and potent. The eye sees. The mind marvels. And the soul finds itself in this meeting with nature in a different guise. This combination is where the amazing strength of such gardens lies.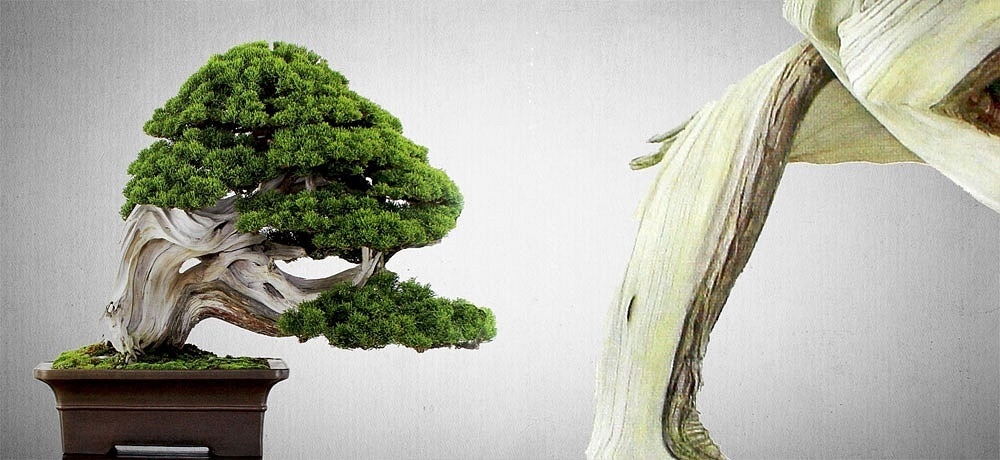 Exclusive garden design
Of course, it takes special expertise to achieve an oriental garden in the truest sense of the word. It is definitely not about «planting» ready-made gardens. It is about creating gardens that are absolutely personal and individual – exclusive in the truest sense of the word. LuxuryTrees® has specialised in just such exclusive gardens. Its expertise ranges from planning for each location (from forecourt to terrace and private garden to park) to procuring premium plants (all sourced in Japan) and architectural elements to construction and maintenance.
alpslodge Garden design
In other words, LuxuryTrees® designs, constructs and creates exclusive rock gardens, Zen gardens, water gardens, pond garden, bonsai gardens and dry gardens, traditional Japanese gardens, and Mediterranean and modern gardens, providing all the services you need. Large, small or tiny. With or without swimming or koi ponds. With or without exclusive pools with beach entrance. With or without fountains, tea houses and streams. Lawns, rock gardens, gravel gardens and pool gardens.
Tailormade by LuxuryTrees®
Tailored to the needs of the users and the local conditions. This means not just considering including what elements you want such as «water», «rocks» or «trees», but going into detail: water can be flowing or standing. It can reflect, shimmer or sparkle. Be still, bubble or rush. It can be a habitat for plants and animals, and a place of activity or observation for people. It can be representative and/or recreational. Each of these qualities has a specific impact and demands careful design and great expertise to achieve the desired effect for the eye, the mind and the soul in combination with flora, terrain, surroundings and technology. Creating that effect is the LuxuryTrees® speciality.
Or, to quote a haiku by Kobayashi Issa: This dewdrop world is a dewdrop world, and yet and yet …