For the Louis Vuitton Fall-Winter 2021 collection, Men's Artistic Director Virgil Abloh wants to employ fashion as a tool to break preconceptions: keep the codes, but change the values.
The Louis Vuitton Fall-Winter 2021 Men's Collection investigates the unconscious biases instilled in our collective psyche by the archaic norms of society.
Dress codes and their uniforms, we associate with professions, lifestyles and knowledge define characters in everyday society. Our minds are inherently trained to outline an archetypical wardrobe to help us identity the character of an individual. Often these characters are tied to societal presumption of cultural background, gender and sexuality.
Subconsciously, our collective view of different characters is still connected to archaic attributes of race, gender and sexuality. A remnant of patriarchal thinking, these archetypes are shaped by traditional ideas of possibility, ownership and belonging.
Is a businessman always white? Is a basketball player always black? Are they always heterosexual males?
Historically, what you want to be when you grow up hasn't been a question of dreams but one of appearance, background and genetic make-up. It is what makes us unconsciously trust the silhouette of a suit and distrust the conture of a hooded sweatshirt. But these are manmade intentions: systemic illusions
"Manmade inventions now ripe for re-invention"

Within my practice, I contribute to a Black canon of culture and art and
its preservation. This is why, to preserve my own output, I record it at length.

Virgil Abloh, A manifesto according to Virgil Abloh, 2020.
Fashion has the tools and power to re-programme these dress codes and impact possibility for every individual. In Nietzschean terms, man's greatest challenge is to rise above the predisposed limitations society has set us.
With his Fall-Winter collection, Virgil Abloh wants to break stereotypical images by preventing the dress codes of the archetypes that embody the aspirations of the youth, but changing the human values that have traditionally underpinned them. It opens the door for any individual to shape their own identity regardless of gender, sexuality or the colour of their skin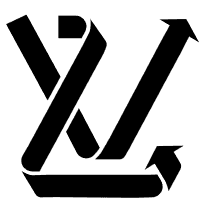 Upcycling creates the framework for the Louis Vuitton Fall Winter 2021 Men's Collection. First introduced for the previous collection, the upcycling ideologhy seeks to de-programme our minds from the images of obsolescence that lead to overload, overproduction and waste. For the new storyline Men's Artistic Director Virgil Abloh flips the switch on the traditional approach to a collection. Now, it's made up of pieces that make looks rather than looks that have piece in them.
---
About Louis Vuitton
Since 1854, Louis Vuitton has brought unique designs to the world, combining innovation with style, always aiming for the finest quality. Today, the House remains faithful to the spirit of its founder, Louis Vuitton, who invented a genuine "Art of Travel" through luggage, bags and accessories which were as creative as they were elegant and practical. Since then, audacity has shaped the story of Louis Vuitton. Faithful to its heritage, Louis Vuitton has opened its doors to architects, artists and designers across the years, all the while developing disciplines such as ready-to-wear, shoes, accessories, watches, jewellery, and fragrance. These carefully created products are testament to Louis Vuitton's commitment to fine craftsmanship. louisvuitton.com