In the 5 Vie District the Veneto-based company celebrates two years of RIVIERA with the exhibition "ALONE TOGETHER" and present the new space Lapalma for Architects.
In this square at the very heart of Milan, amidst 19th-century buildings, a medieval tower, Roman remains and new contemporary residences, RIVIERA is situated, a destination for the design community and the Veneto-based company's first location in Milan. At the same location, next to RIVIERA, Lapalma for Architects, opened in April 2021, a new space dedicated to design.
And thinking of Piazza Gorani, one can only agree. Lapalma has chosen to live here, in the 5 Vie district, opening up to dialogue with the creative community, architects and the city.
"Every time you enter the square, you find yourself in the middle of a dialogue,"

wrote Italo Calvino in his novel Invisible Cities.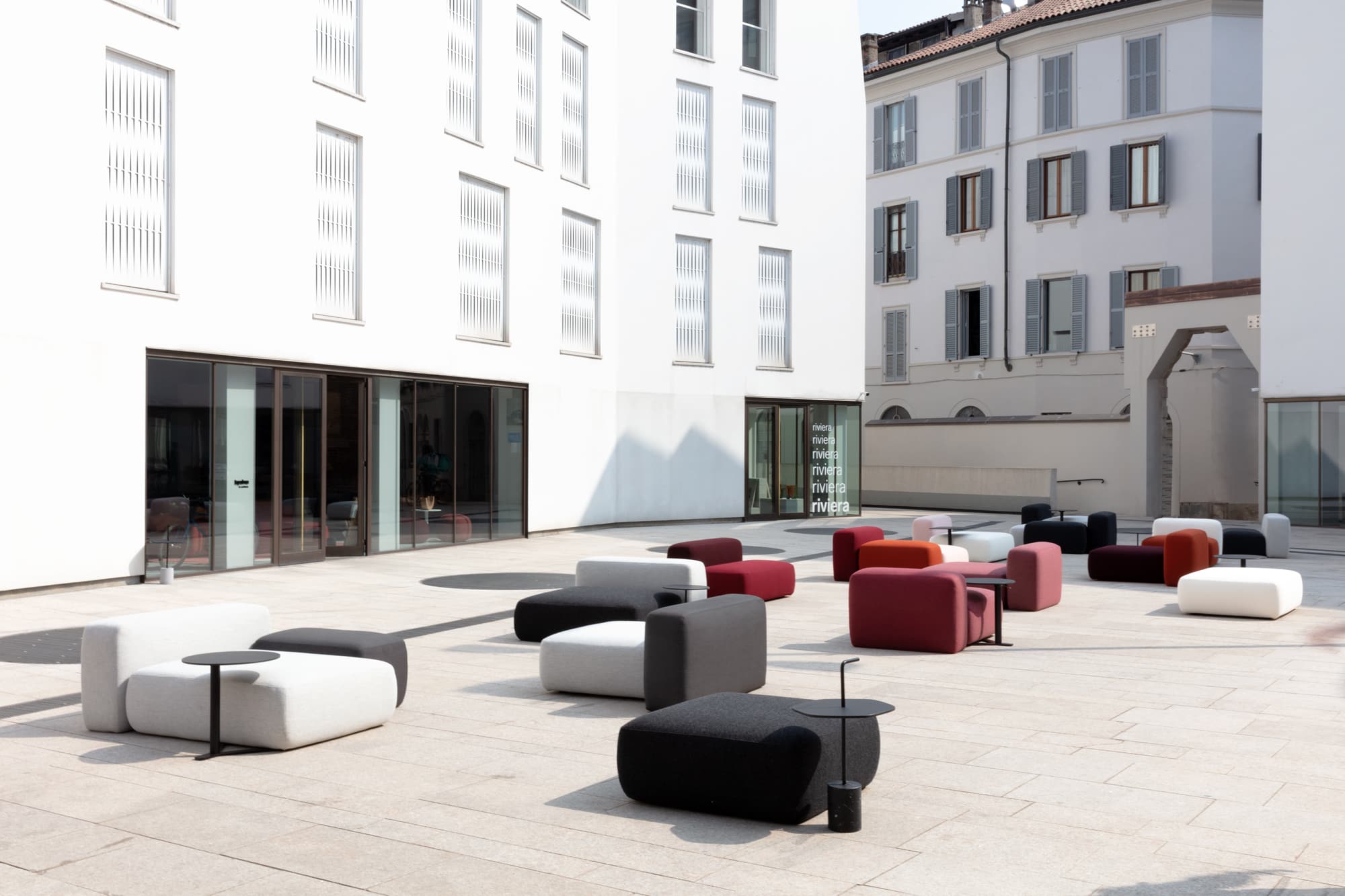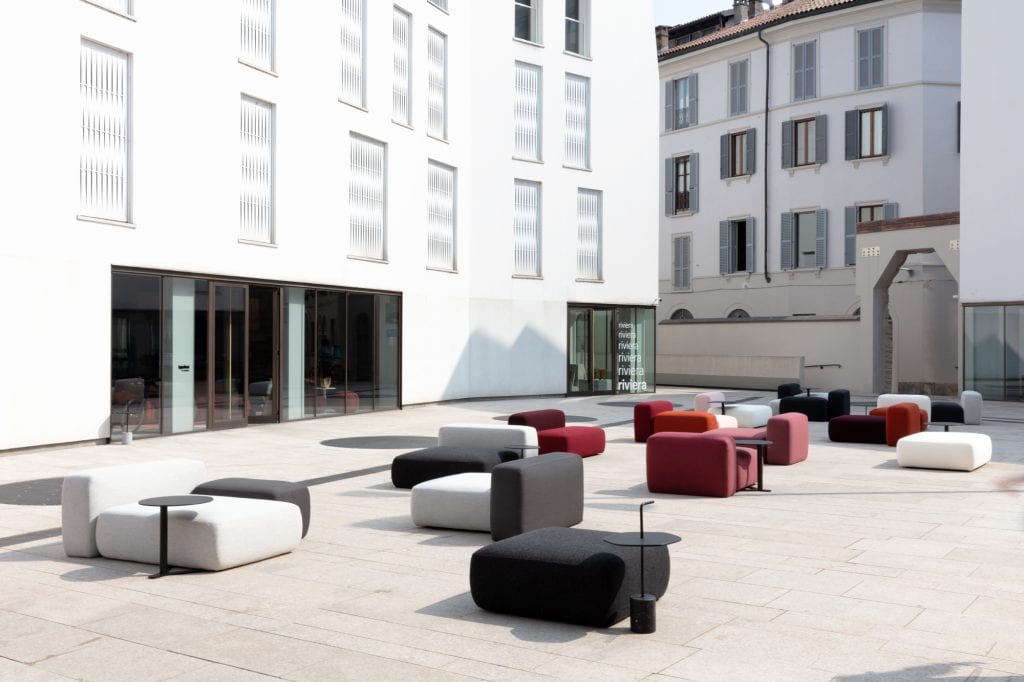 Whereas RIVIERA, under the artistic direction of Simple Flair, is a location that hosts events and activities, and a benchmark for the city's creative scene, Lapalma for Architects meets the company's need to dedicate time and space to architects and interior designers who want to customise their projects with Lapalma furniture.
"With RIVIERA we have embraced an innovative concept of a space that is connected and open to creativity, where our solutions are for people and meetings, whereas with Lapalma for Architects, we make ourselves more specifically available to designers in order to tell them about the special features of our collections, our way of working, our production quality and our worlds of reference."

explains Romano Marcato, founder and owner of Lapalma with his brother Dario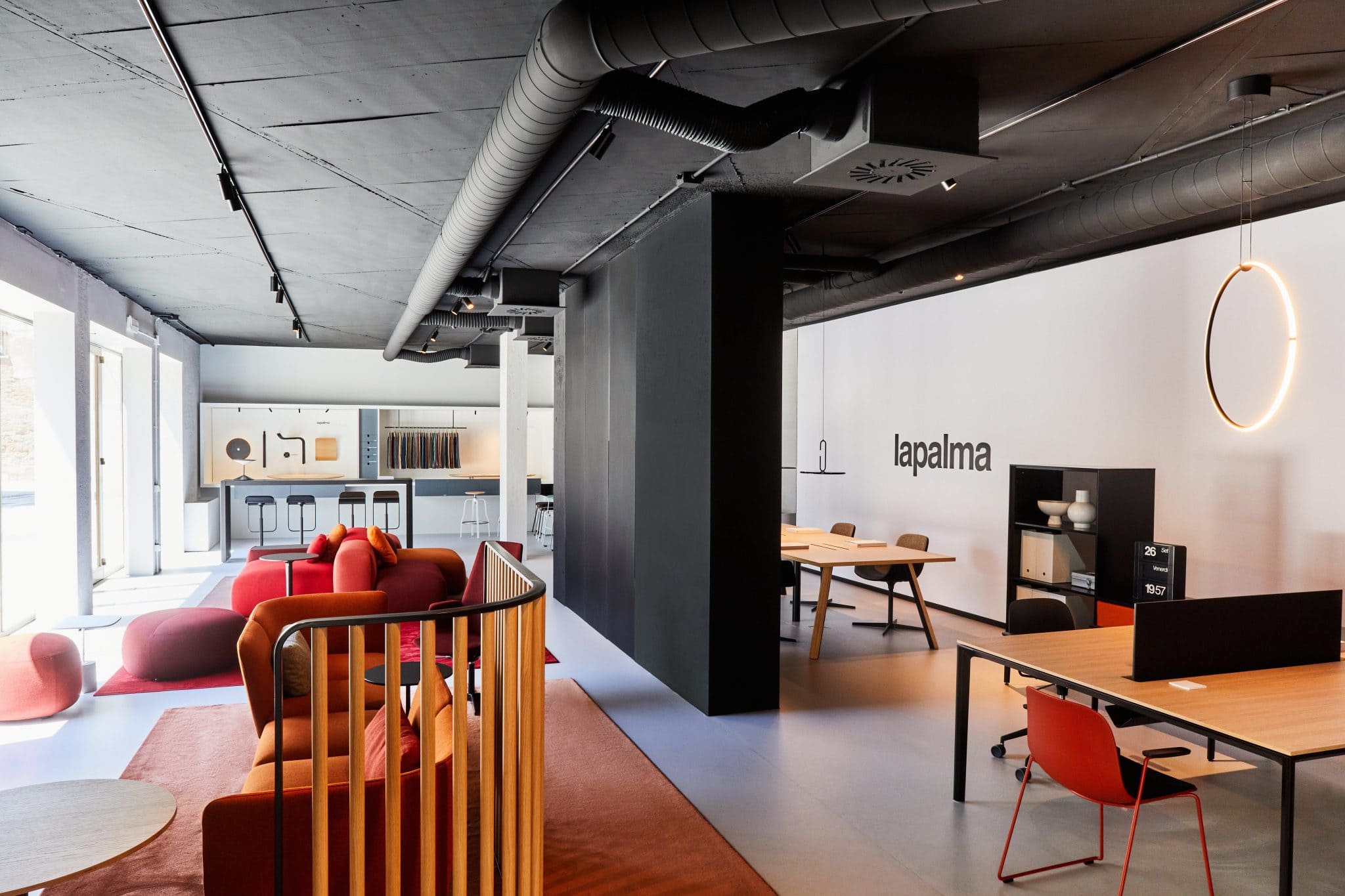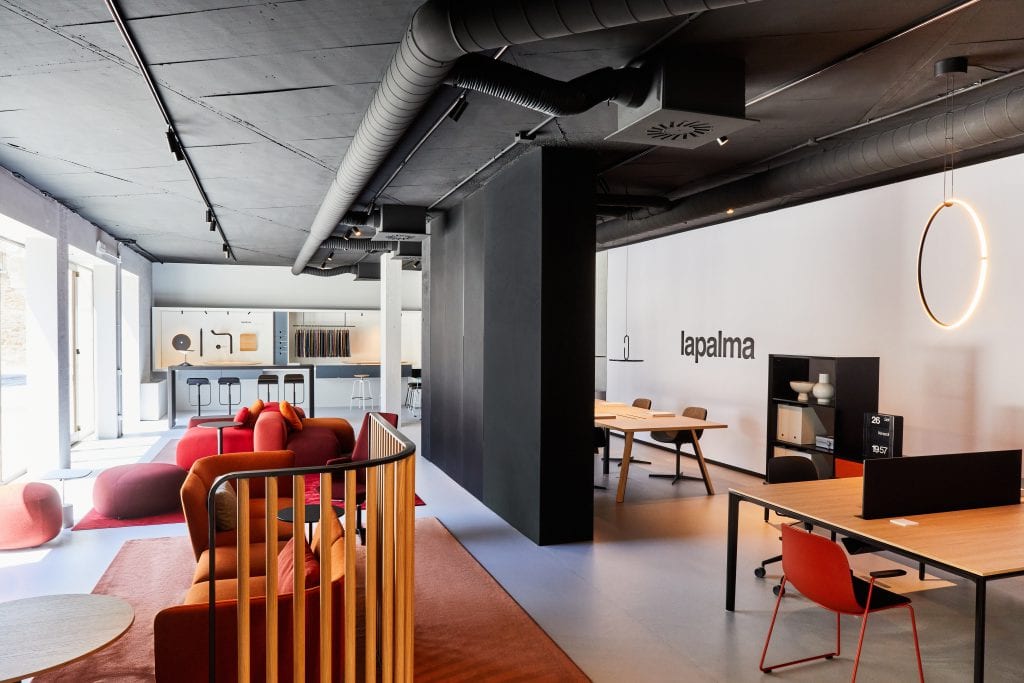 And Piazza Gorani opens up to the city also thanks to a series of events and installations specifically designed by Lapalma, where the brand's outdoor collections (tables, chairs, seating systems and accessories) occupy the space and welcome the public with their usual sober elegance.
Lapalma is therefore present in three different spaces, rediscovering the square in the most authentic sense as a place for meetings, interaction, creativity and, last but not least, the human touch. The company is convinced that design needs to be, now more than ever, based on research and the fusion of various fields.
LAPALMA for Architects
A close look at the Lapalma world.
Lapalma for Architects is a place where the design opportunities offered by Lapalma systems and furniture can be explored and materials can be touched, providing inspiration with various combinations and possible versions of finishes. The space, designed by Francesco Rota, has been created for meeting architects, offering them ideas and detailed solutions.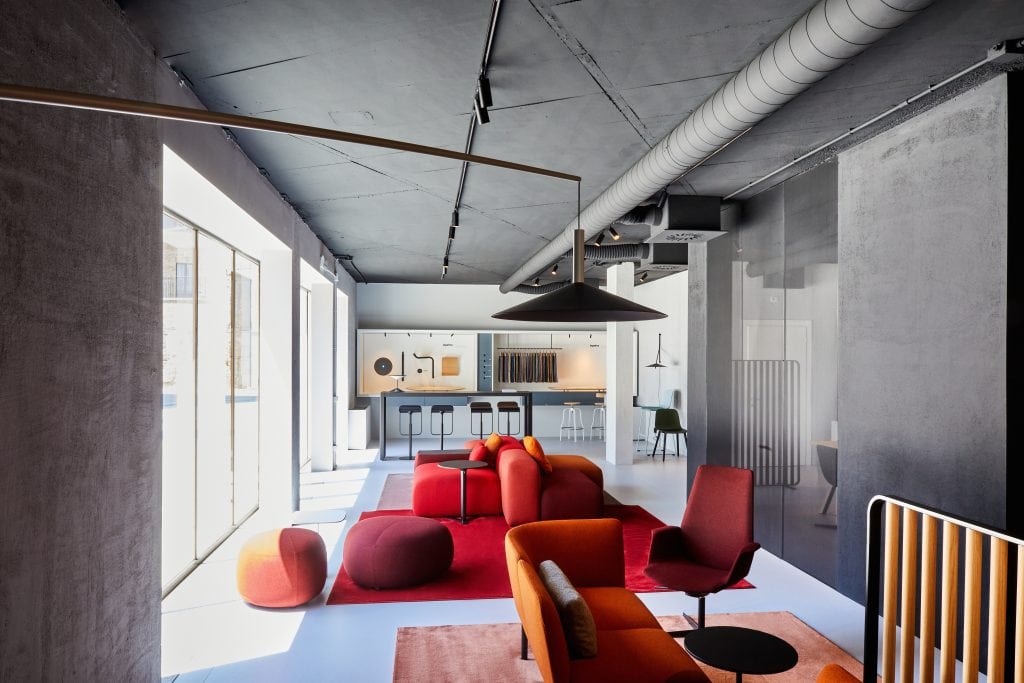 Alongside the brand's reference Spaces (Home & Lounge, Café and Light Office) – presented in a fluid environment, interrupted only by micro-perforated panels, where the warm tones of red and orange combined with sandy grey stand out – the Design HUB also presents a wall specifically designed to let you experience the heart of the project. Here you will find the Material Lab, a compact display of samples of materials – from metals to wood finishes, fabrics, samples of paints and lacquers – and of the various finishes offered by the company, and the Tech Lab.
The Tech Lab presents the manufacturing excellence of Lapalma, with several details that identify its sophistication: from the extruded aluminium frame and the die-cast joint, which are the distinctive features of the award-winning ADD System, to the coupling system or the refined assembly. The backdrop to Lapalma for Architects hosts the impressive LAPALMA lightwall: a distinctive characteristic of the company's identity, intended to welcome Milan-based design studios or architects passing through the city.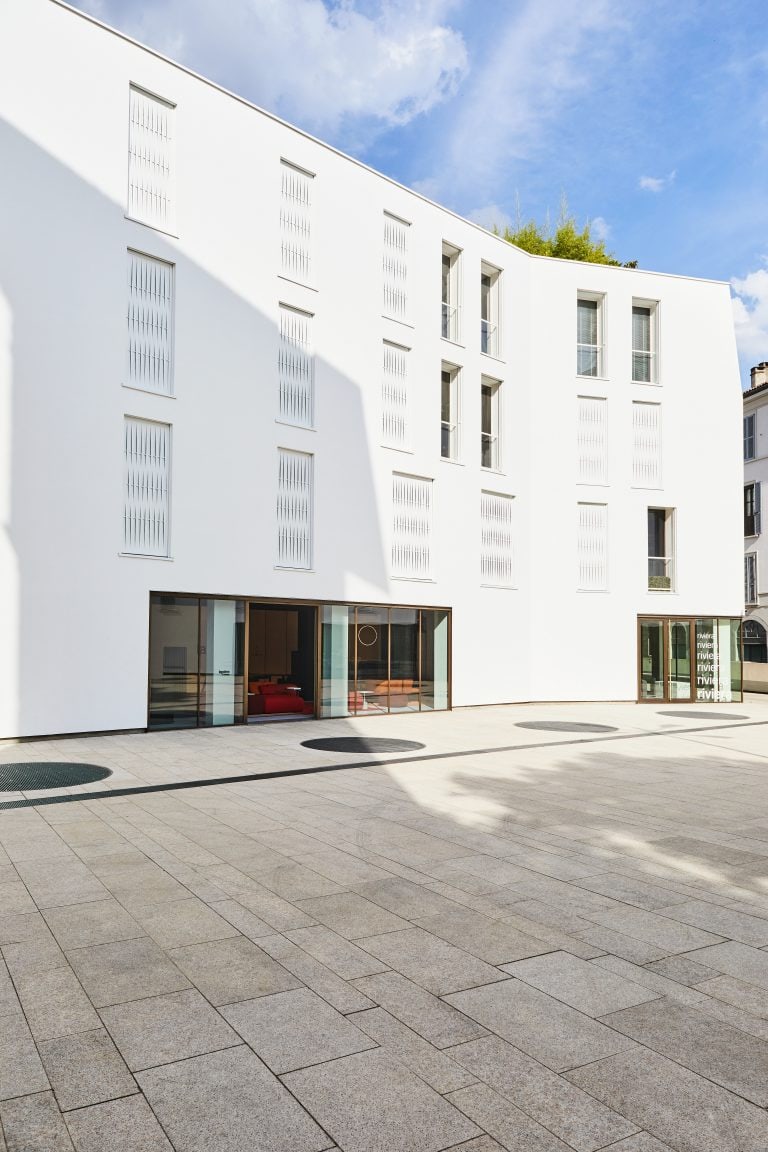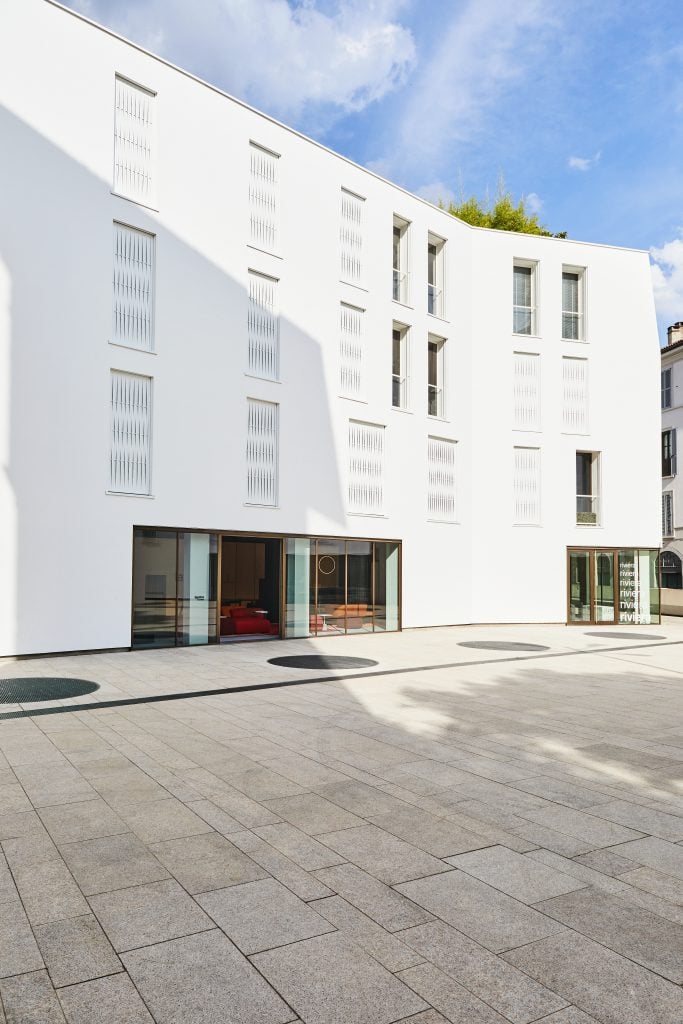 RIVIERA. ALONE TOGETHER
An exhibition about being together, even at a distance.
RIVIERA, the creative hub, founded and managed by Simple Flair, and the first location for Lapalma in Milan, celebrates its second anniversary with an exhibition that tells the story of a special project born in Colombia during the quarantine that involved the whole world last year. At that time, Natalia Criado, a Colombian designer living in Milan, and the architect Pietro Minelli were staying in Raquira, a village near Bogotà renowned for its ceramic art.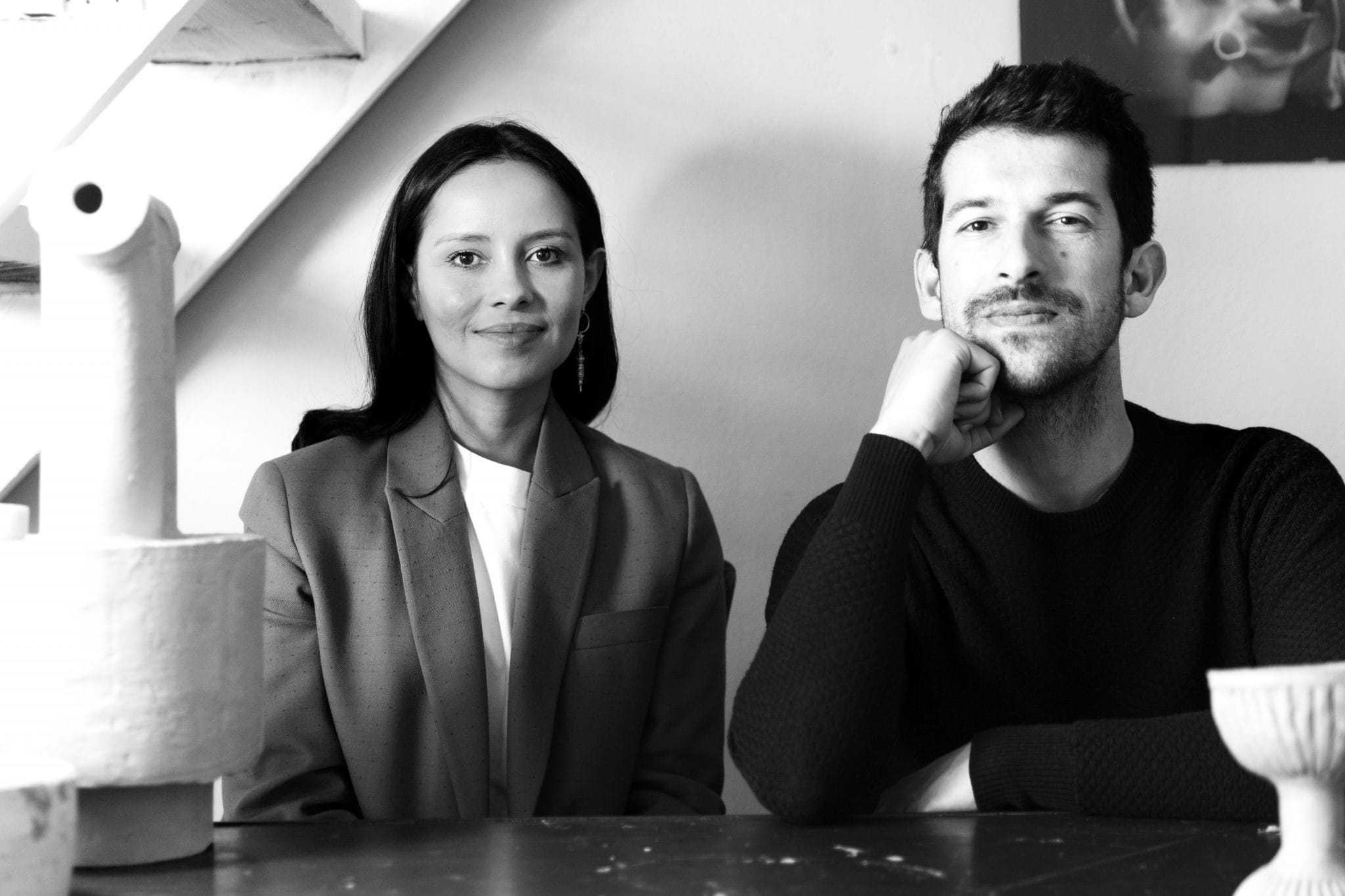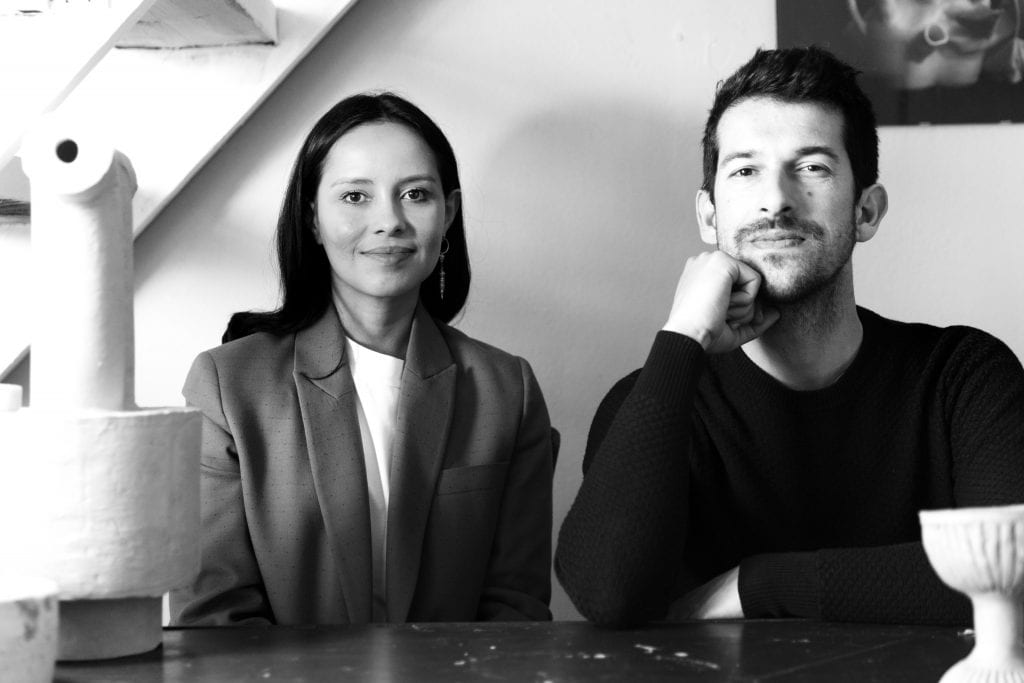 Being forced into isolation in a place of great cultural wealth inspired Natalia and Pietro to invest in a non-profit project intended to re-evaluate the concept of art and sculpture as a means of bringing people together, even when physically distant.
An international call for designers was launched aimed at creating a collective production, which ultimately involved local craftsmen in implementing 100 projects by designers from all over the world. Today, some of the pieces are the protagonists of an exhibition in the Via Gorani space, organized by the two Founders of the collective ALONE TOGETHER with Caterina Licitra Ponti, product manager of the project.
With this initiative, which highlights how creativity never stops, not even in difficult times, RIVIERA continues its calendar of events, which promises to be full of surprises this autumn.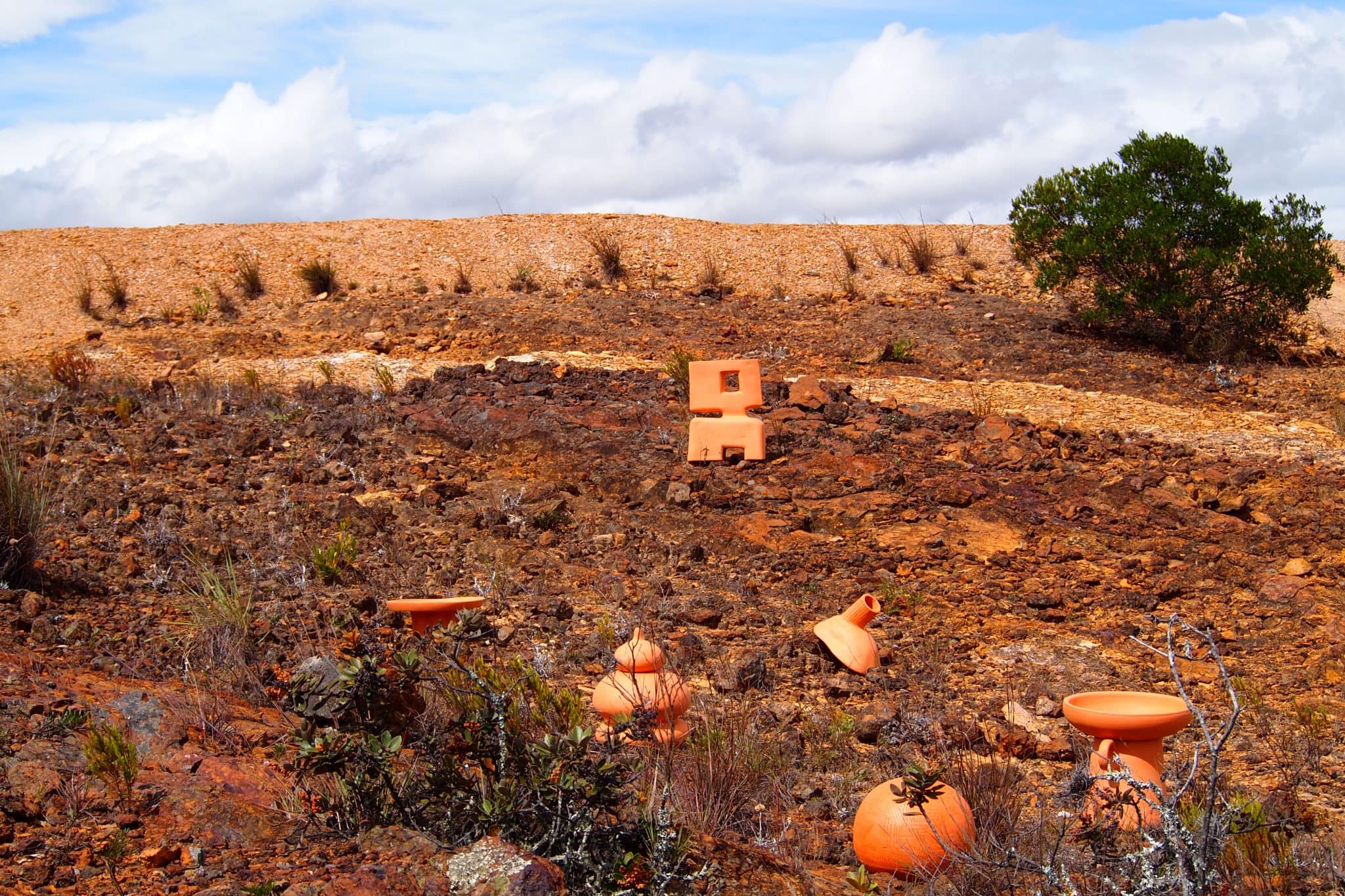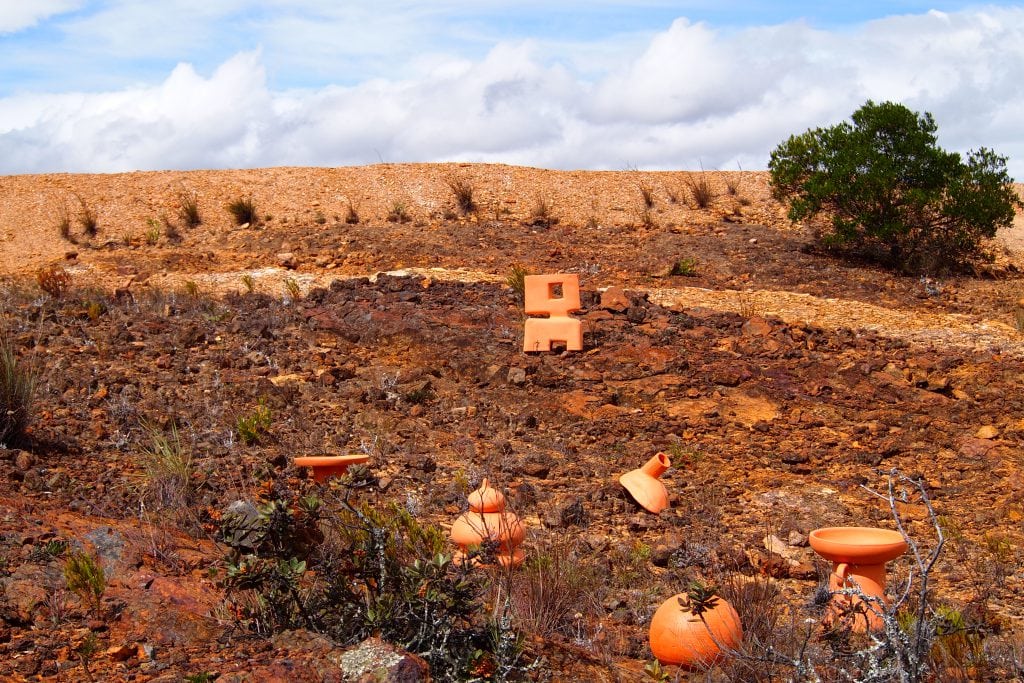 ---
About the company LAPALMA
For forty years, the company has been producing furniture for the home and for the contract segment, achieving prestigious national and international acclaim thanks to the consistent and constant pursuit of high-quality materials, workmanship and finishes. Over the years, using "bare" handcrafted materials and all-Italian production have guaranteed reliability, quality and customer care. These features are part of Lapalma's DNA.
The brand's new collections introduce softness and fabric upholstery, focusing on colour, warmth and handcrafted details while opening up – alongside important contract projects – to the contract-home projects, with products that can belong to both worlds, thus confirming its ability to satisfy more markets and needs.
The offer is complemented with the development of products that, while maintaining high formal and production quality, are positioned in a more attractive and competitive price band. Research is carried out into materials for upholstery (hide, leather and eco-leather) and into textiles, padding or foamed elements, included in new projects and in some ongoing projects.
For some time, Lapalma has been working with internationally renowned designers, establishing long-lasting valuable partnerships. In the future, the company intends, on the one hand, to provide continuity and loyalty to some of these partnerships and, on the other hand, to introduce new names that have shown a potential affinity with the brand in terms of sensitivity, professionalism and adaptability.
More of LAPALMA >> online