Josef Weghaupt founded Joseph Brot 2009 with the aim of baking bread of the highest quality. So it goes without saying that baking is a matter of the heart for Joseph Brot.


More than 10 years ago, Josef Weghaupt started looking for really good bread. It quickly became clear to him that this could only be made by hand.
Joseph Brot stands for an uncompromising commitment to quality and artificial baking agents, baking mixes, flavour enhancers and additives definitely have no place in our hearts. Because it is reserved for traditional dough fermentation, pure handcraft, the best organic raw materials, all of which come 100% from organic farmers in Austria.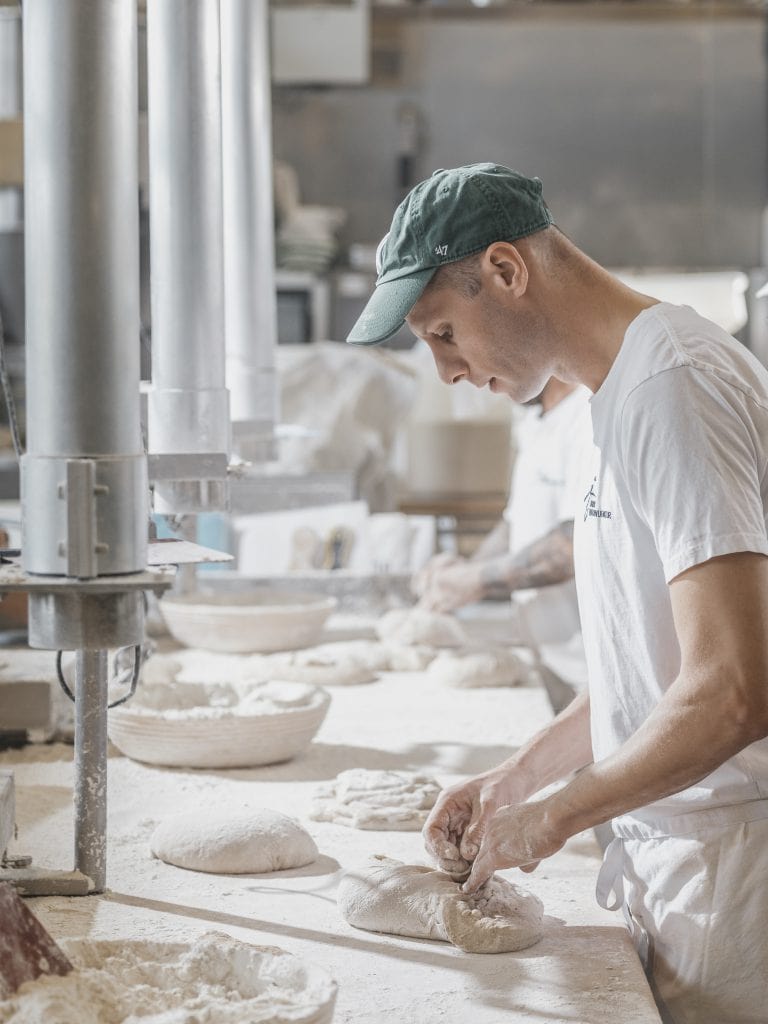 Another important ingredient in Joseph bread is the passion and the courage to break traditions and the reinterpretation of the well-tried. The organic sourdough breads are baked in the Waldviertel, in northernmost Austria. There you will find peace and nature in equal measure. The landscape is characterized by cold winters, magnificent castles, untouched nature and, as the name suggests, rustling forests.
In short: calm, genuine, rough, untouched.
It is no coincidence that they have found the best place for their way of baking here. And this mixture ultimately turns a good bread into an unmistakable Joseph bread.
A natural philosophy
And this philosophy naturally underlies everything Joseph Brot stays for. From selecting 100% organic ingredients that embody their philosophy to the methods they use to craft their creations. These methods are naturally based on traditional recipes, which are naturally modified here and there for a modern take on classics.


But one thing will never be modified is the love for handicraft. To bake and make the best bread and baked goods, they say: "You naturally have to be willing to use your hands."
But this philosophy is not limited to the bakeries of Joseph Brot – as well their kitchens, too, are naturally guided by the same love of craft and highest standards of quality. The mission is not just to make Vienna's best bread, but naturally also to serve up the freshest food in the city and create handcrafted moments of bliss with pastries.
Sourdough pizza at Joseph Brot
The fact that the smell of artisan sourdough bread has been mingling with the irresistible aroma of oven-fresh pizza in Kirchengasse since recently is quite easy to explain: Josef has been discovering his inner Giuseppe for some time now.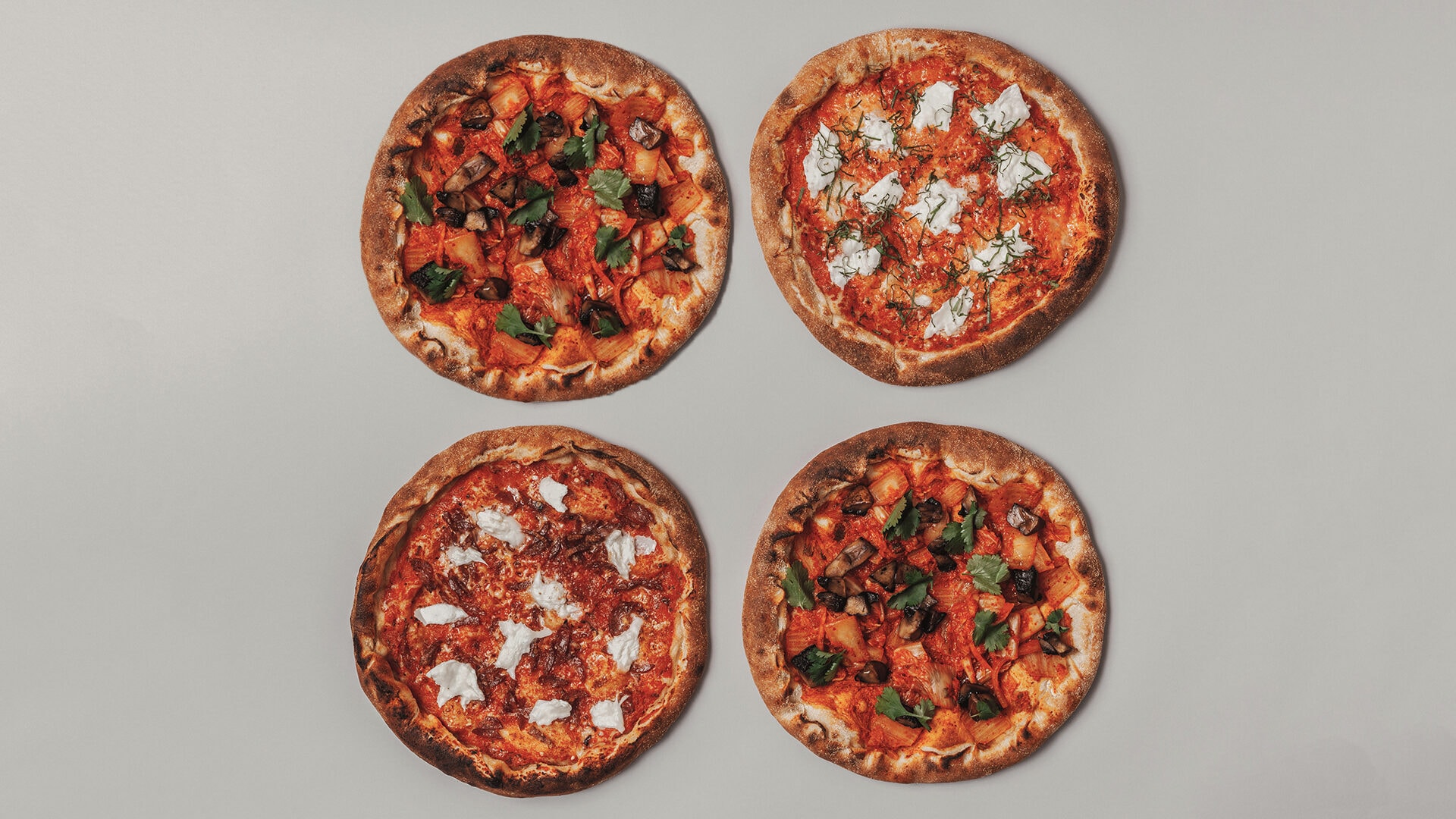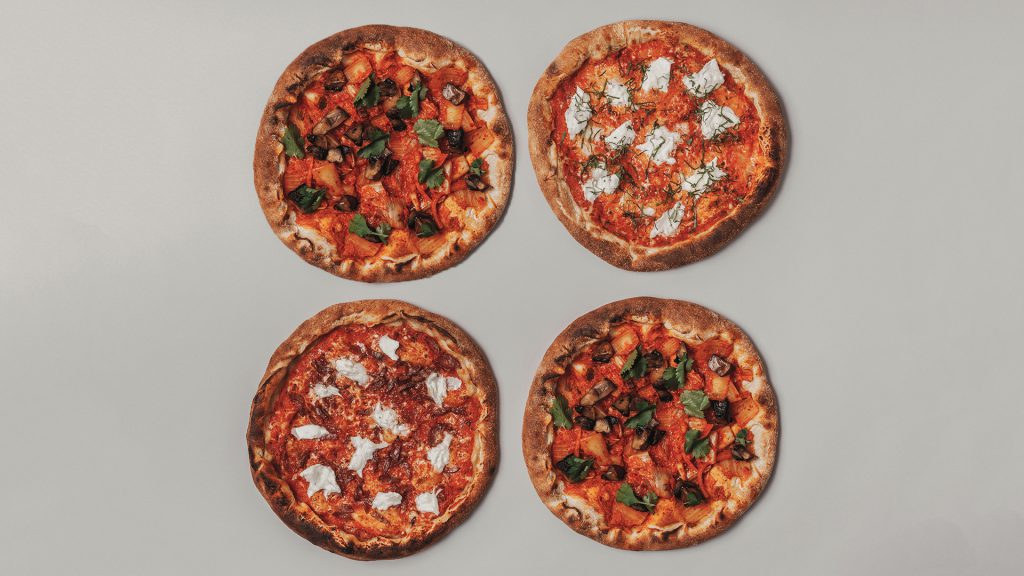 After two years of development and countless test runs with Joseph's bakers, the time has come: Josef Weghaupt sends his pizza before the curtain. With tomato sauce or without, with the best mozzarella or burrata, with prosciutto or salami, with crisp asparagus or grilled mushrooms – and very happily also completely vegan. But, as always with Joseph, in any case in unique quality.
But apart from that, Joseph Pizza is actually a completely new kind of pizza. It all started with the idea of bringing the benefits of traditionally fermented sourdough to the quintessentially Italian dough patty. As a decisive factor, the Joseph team has fixed the fermentation over 24 hours in the "bulk" – i.e. of the dough as a whole and not as pre-portioned 200g balls as prescribed by southern Italian tradition.
---
Where to find Joseph Brot >> 6x in Vienna
Photos: @josephbrot