foodspring is a strong companion on cold days with the right support and valuable supplements. With these immune boosters, the body and especially the immune system are "ready for the cold"
Bye, bye winter blues! In icy temperatures and wintry conditions, people often like to move their training indoors. But especially in winter, outdoor workouts have a number of advantages. In addition to fresh air, endurance training in winter weather improves performance and increases the production of the happiness hormone serotonin. In addition, the temperature differences between indoors and outdoors promote blood circulation, which in turn strengthens the immune system. A trend that is also in great demand this year during the cold season: Ice bathing. The extreme cold stimulates blood circulation and boosts the immune system. But it doesn't always have to be extreme – simple workouts in the cold, such as running, snowshoe hiking or weight training, also have a positive effect on the body and mind. For a successful outdoor winter workout, it is not only important to start with a warm-up and choose the right clothes – there are also a few things to consider when it comes to nutrition.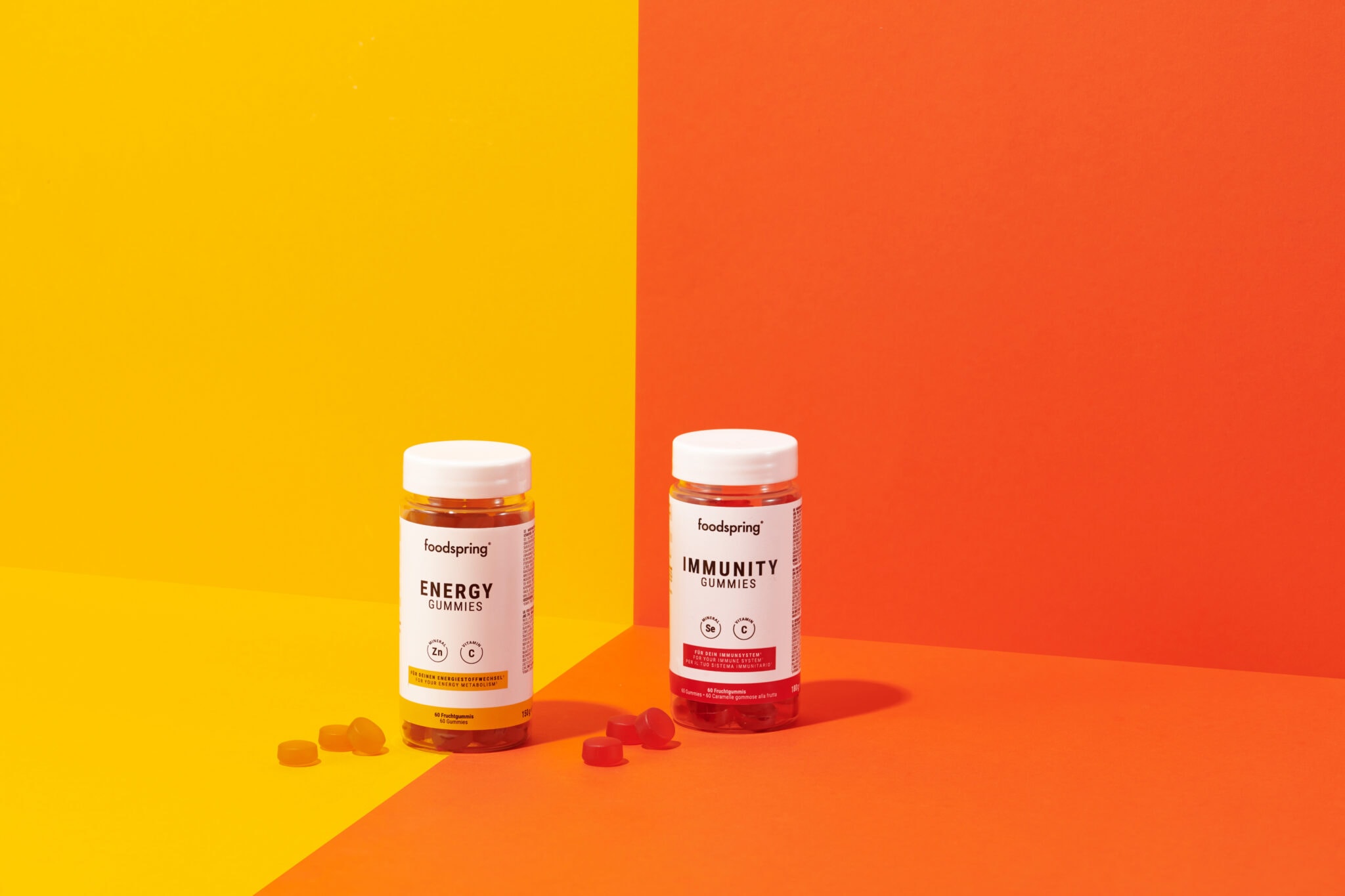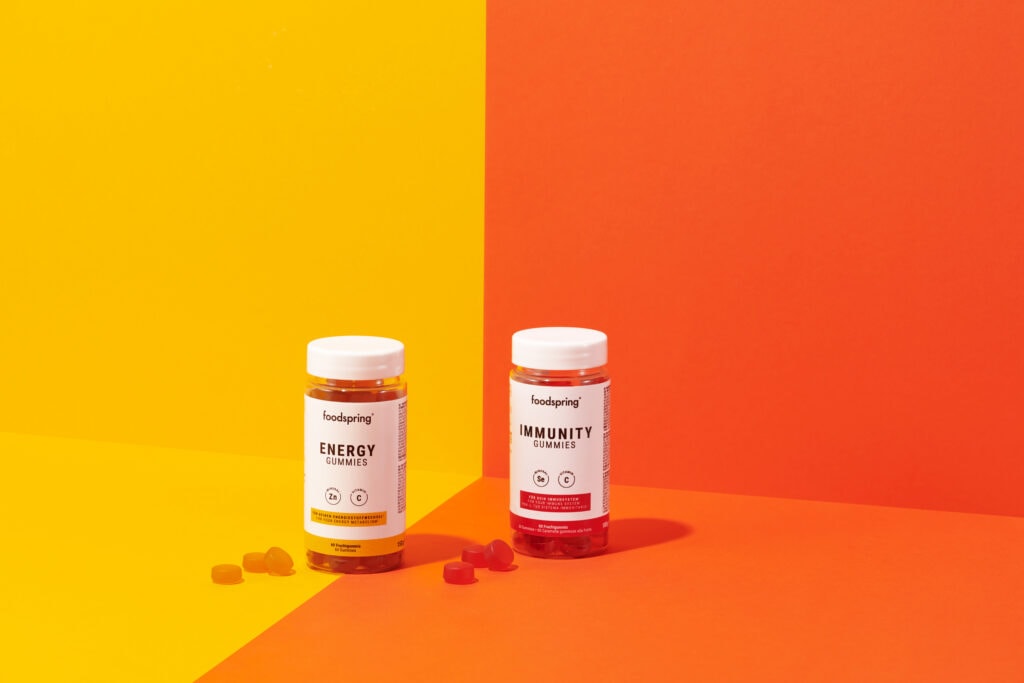 LIQUID SUNSHINE TO-GO: THE FOODSPRING VITAMIN DROPS D3+K2.
In winter, we only get a few hours of sunshine, which means that the body cannot produce enough vitamin D on its own. However, this valuable vitamin is particularly important for the immune system and supports the muscles in their function. With the Vitamin Drops D3+K2 by foodspring, you can cover your daily needs even in winter. Vitamin K2 additionally helps to fulfil the mode of action of D3 and also protects the bones. Easy to use: The drops can be placed directly on the tongue or mixed into your favourite meals and drinks. Mixed into favourite meals and drinks.
The Vitamin Drops D3+K2 are available at foodspring.at for 24.99 euros.
READY AT ANY TIME WITH FOODSPRING DAILY VITAMINS.
A daily supply of the most important vitamins is essential for physical performance and health. With the valuable Daily Vitamins from foodspring, the body is always ready for a winter workout. The vegan capsules present themselves with a healthy combination of fruit and vegetables and contain the daily requirement of vitamin C, D and B12. For maximum vitamin content, extracts from real fruit and vegetables are used for the capsules. This guarantees a full supply of vitamins even in stressful everyday life.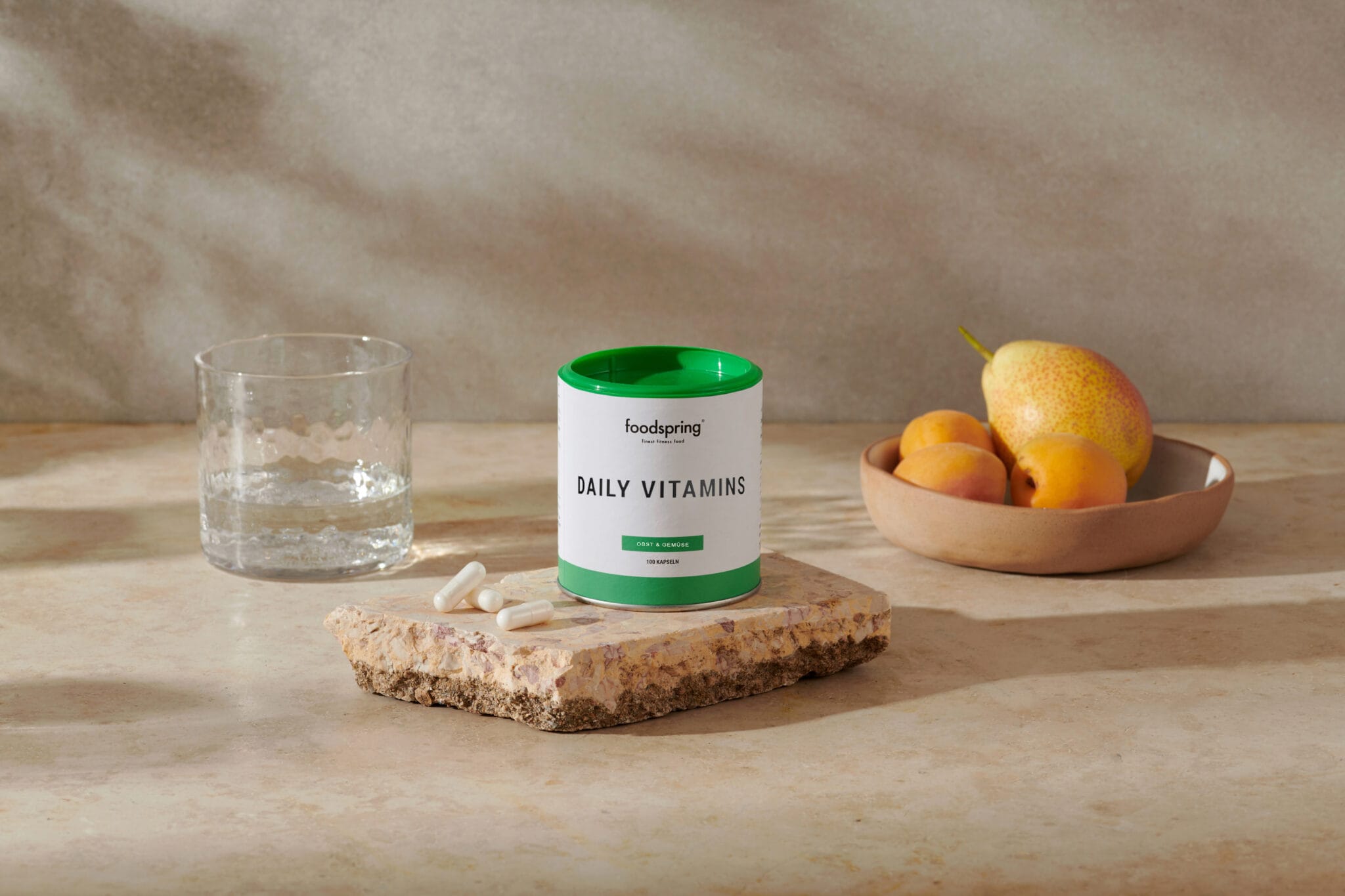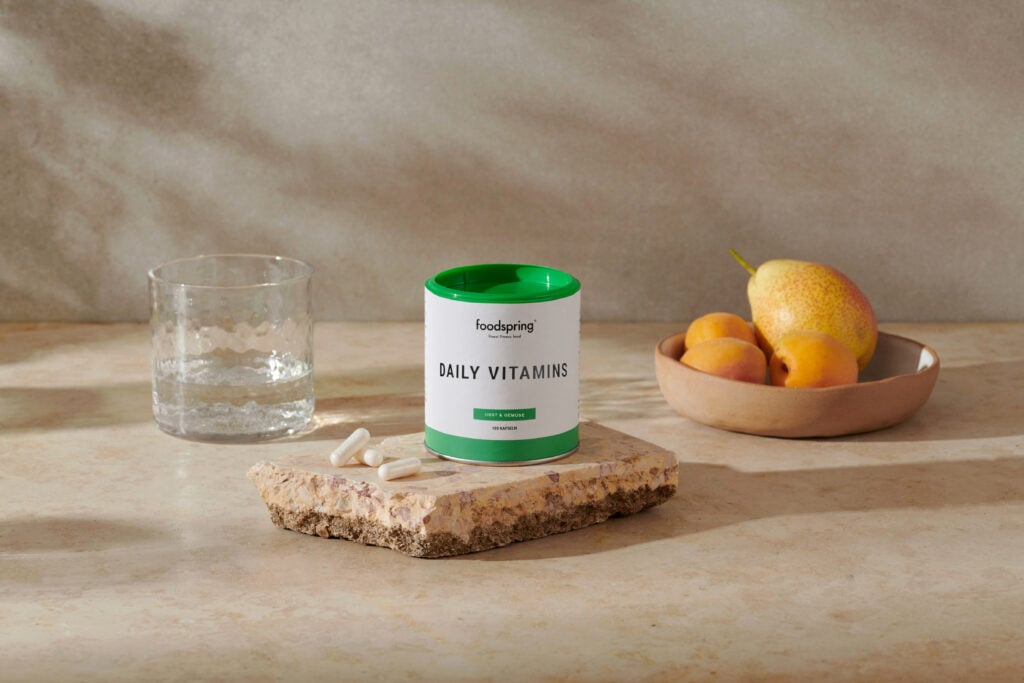 The Daily Vitamins are available at foodspring.at for 24.99 euros.
SMALL BUT MIGHTY: THE FOODSPRING IMMUNITY GUMMIES FOR A STRONG IMMUNE SYSTEM.
Valuable vitamin C, B6, selenium and zinc – this concentrated power of immune defense is found in the vegan Immunity Gummies from foodspring. The delicious fruit gummies, available in raspberry and mango flavours, provide valuable vitamins and minerals, while covering the daily requirement of vitamin C per serving. With just two gummies a day, the body is well supplied for outdoor workouts and optimally protected against the effects of stress and lack of sleep.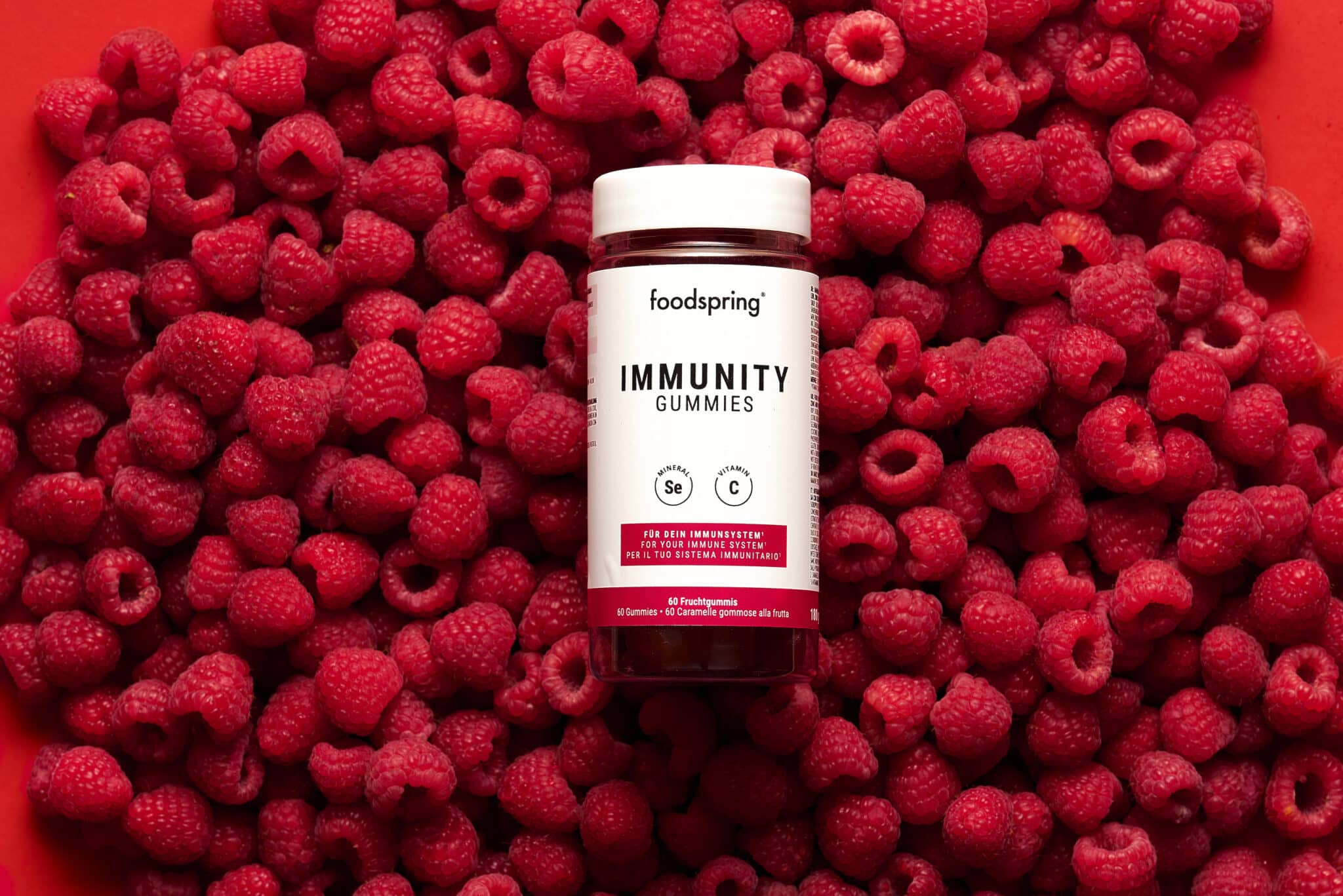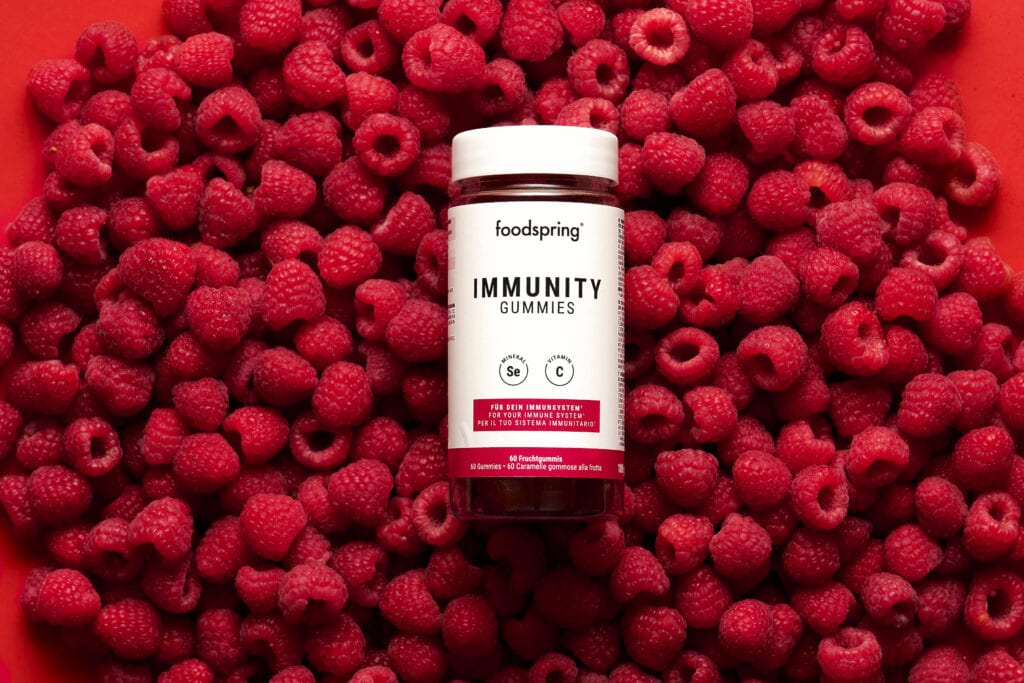 The Immunity Gummies are available at foodspring.at for 14.99 euros.
About foodspring
foodspring is a premium brand for sports nutrition, specialising in high-quality and tasty fitness nutrition. The company's main focus is to support consumers in leading an active and fit life. All functional performance products have been specially developed to make it even easier to achieve individual fitness goals. Within a short period of time, the Berlin-based company has grown from one of the fastest-growing German nutrition start-ups into a leading European player in functional fitness nutrition. Since its founding in 2013, foodspring has grown steadily and now employs over 220 international employees. In addition, foodspring has an internal research and development department and operates in Germany, Austria, France, Italy, Spain and the UK. In 2019, foodspring became part of Mars Inc. which secured a majority stake in the company. Since then, Mars Edge and foodspring have jointly provided a platform for goal-oriented sports nutrition.