When trying to reconcile training, work and social contacts, stress is often pre-programmed. Sitting back and relaxing often takes a back seat, making it difficult to maintain focus. Therefore, putting sleep and the ability to concentrate first plays an essential role in boosting performance and improving overall well-being. With the new Focus + Vitamin Drops and Sleep + Melatonin Drops, foodspring offers the ideal support for this.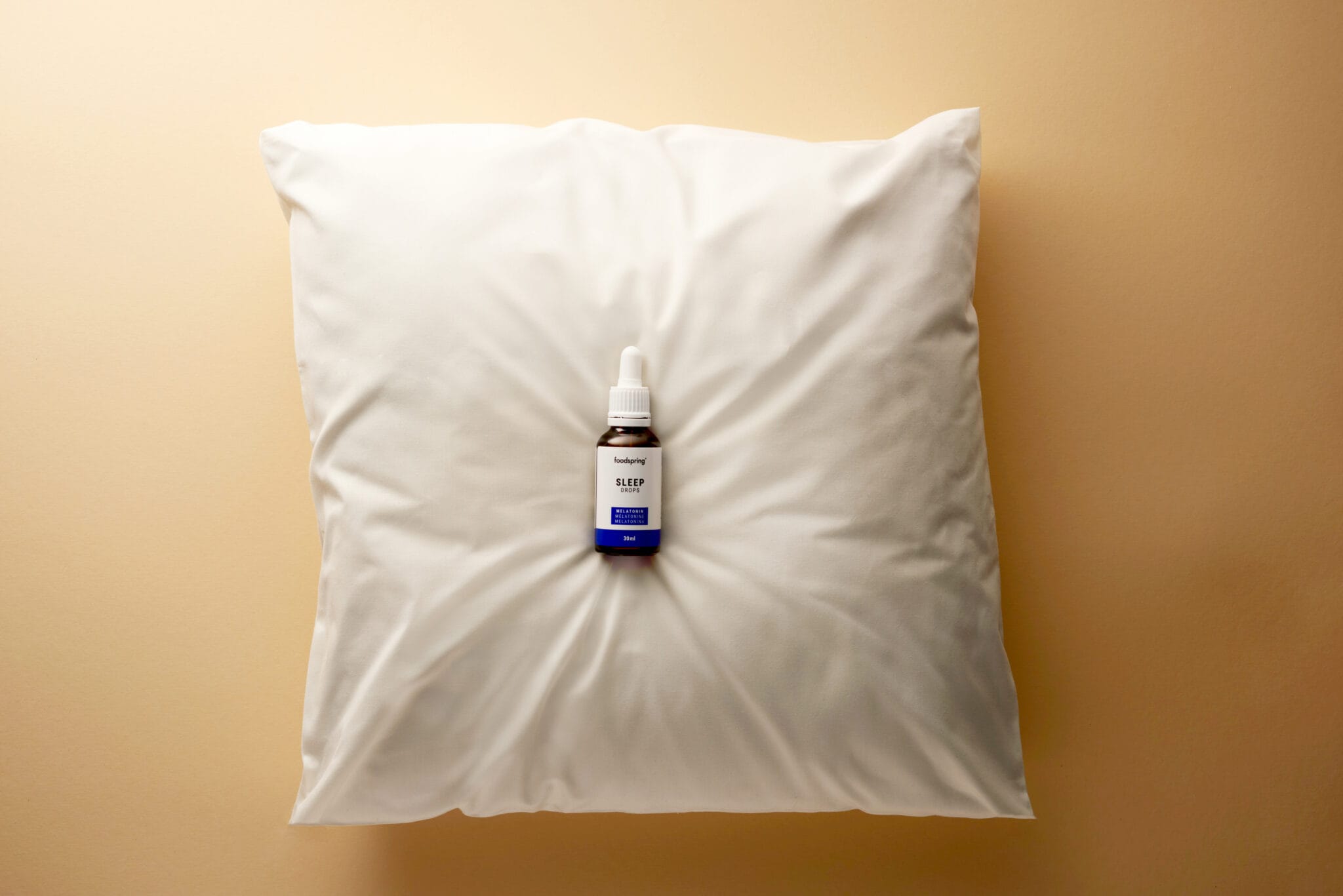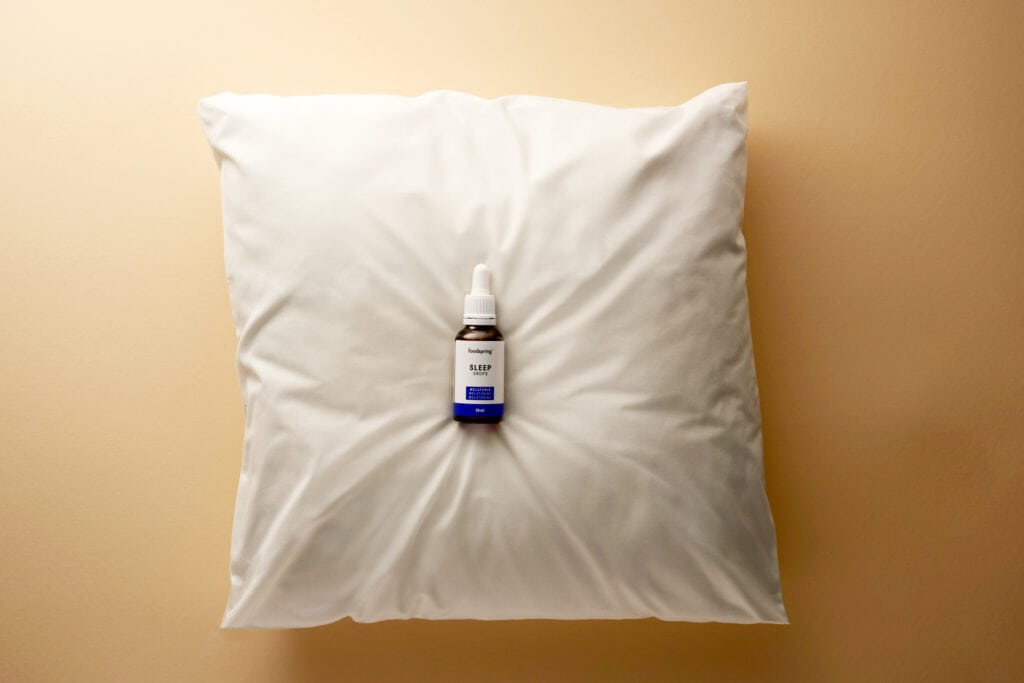 LESS STRESS, MORE SUCCESS.
Two reliable companions for day and night: the fast-acting drops are sugar-free, plant-based and can be taken pure, with water or even with food. During the day, the Focus Drops effectively increase concentration and at night, the Sleep Drops ensure optimal recovery through high-quality deep sleep. This way, training units can be mastered more successfully and personal fitness goals can be reached more quickly.
1. PURE HAPPINESS HORMONES: FOCUS + VITAMIN DROPS.
The Focus + Vitamin Drops from foodspring are ideal for mastering tasks or training sessions where full concentration is required. They counteract mental fatigue and support cognitive function to improve overall concentration levels. The Focus + Vitamin Drops contain valuable zinc, tryptophan, as well as vitamins B6 and B12. These ingredients regulate energy use in the brain and support the production of serotonin – also known as the 'happy hormone'.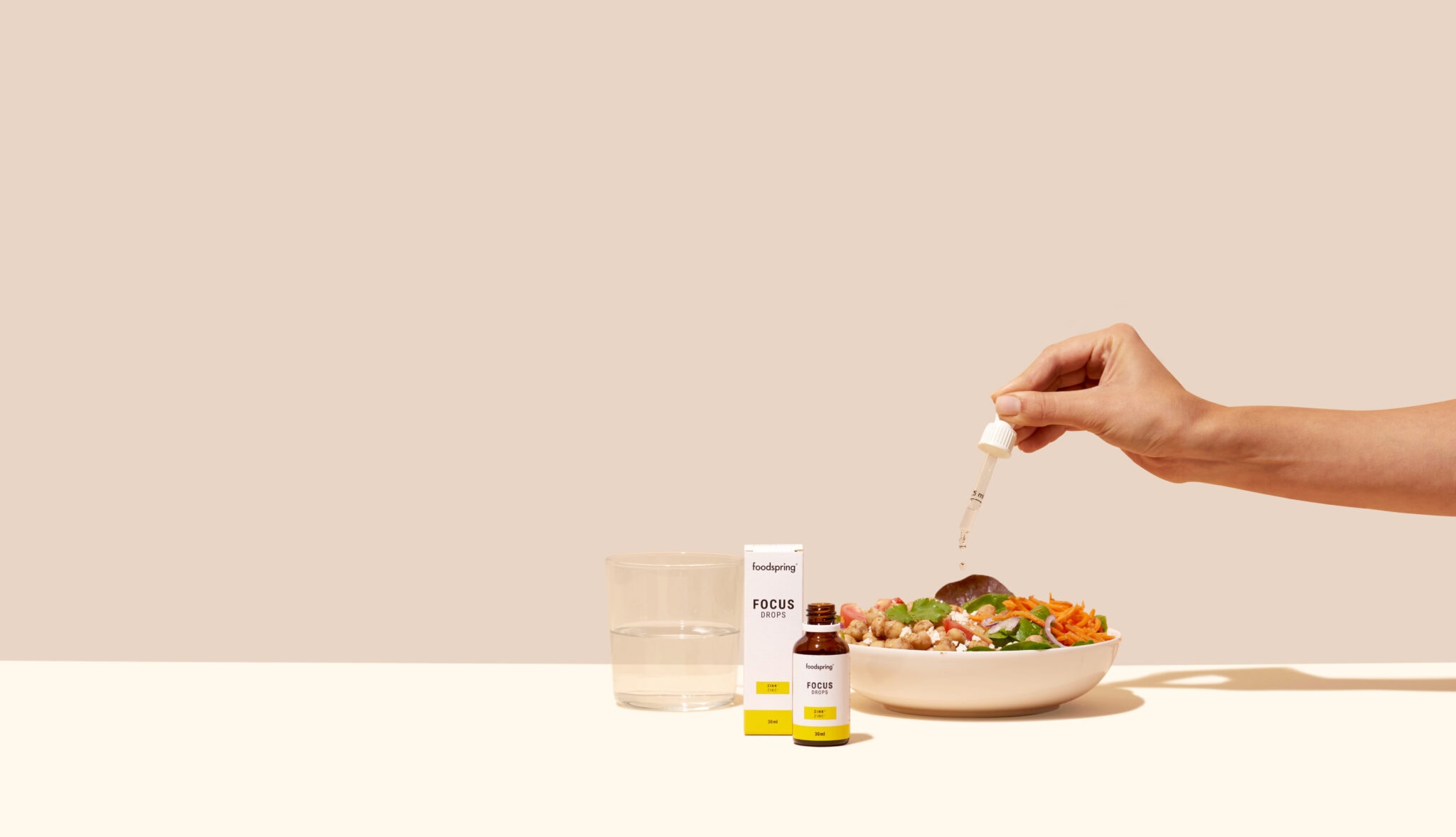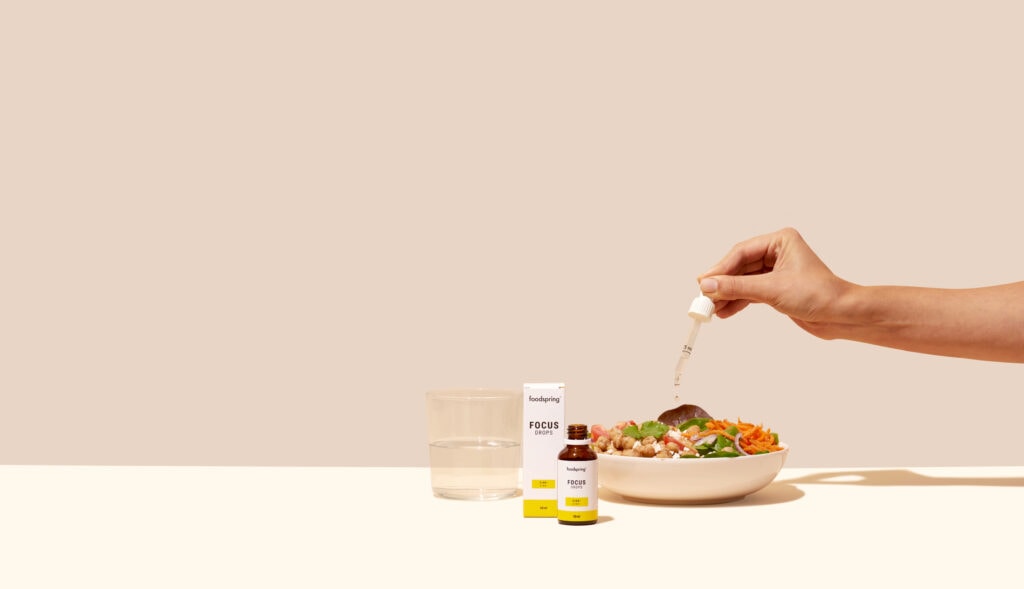 2. SLEEPING BEAUTY: SLEEP + MELATONIN DROPS.
Besides nutrition, sleep is one of the most important factors for regeneration and thus also for successful training. Especially if you have problems falling asleep, these valuable drops are a real boon. With only 1 mg melatonin per pipette, the Sleep + Melatonin Drops help you fall asleep and ensure a restful night. By the way, the valuable drops can also be used to cope with jet lag or changes in sleeping habits. So nothing stands in the way of a peaceful night.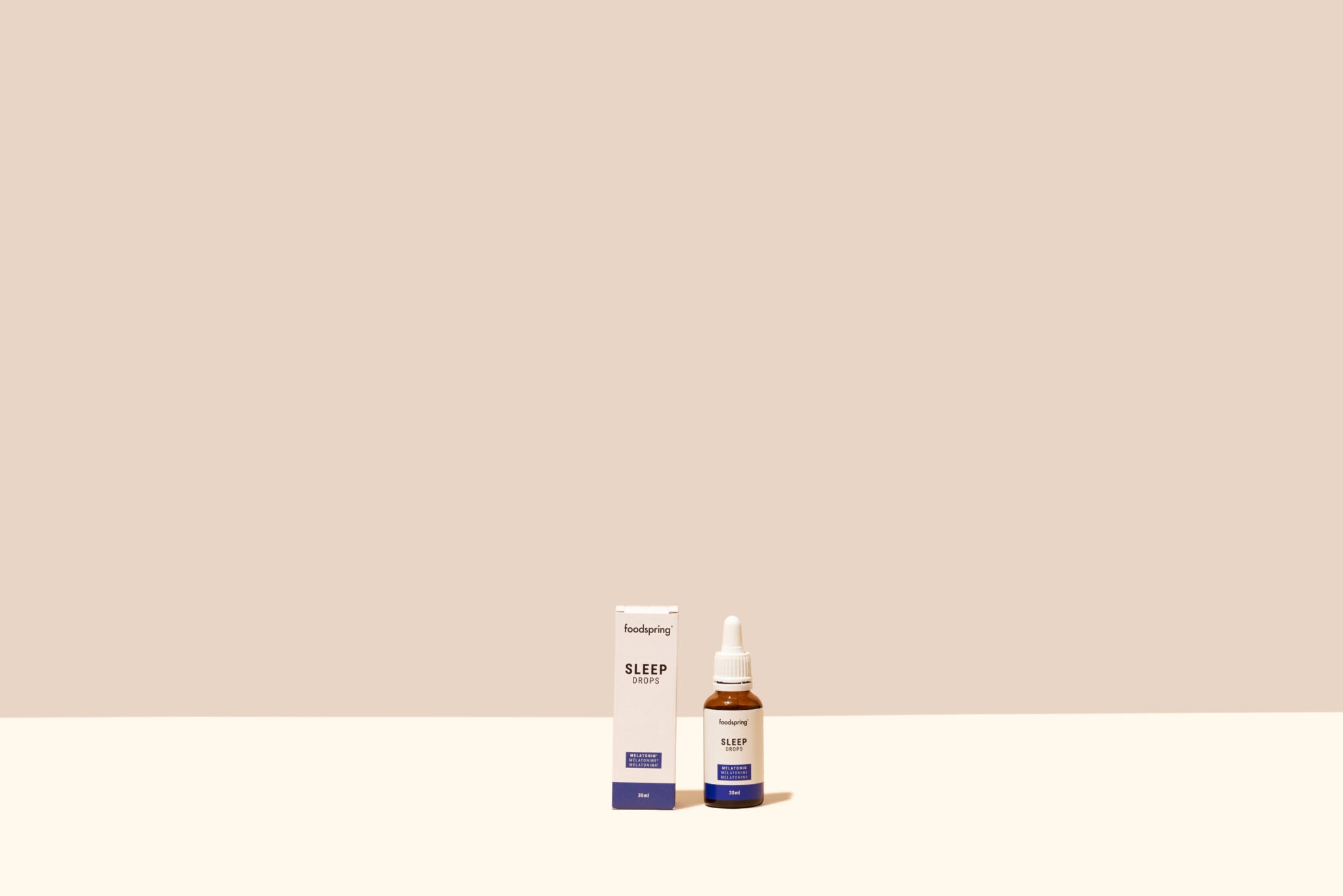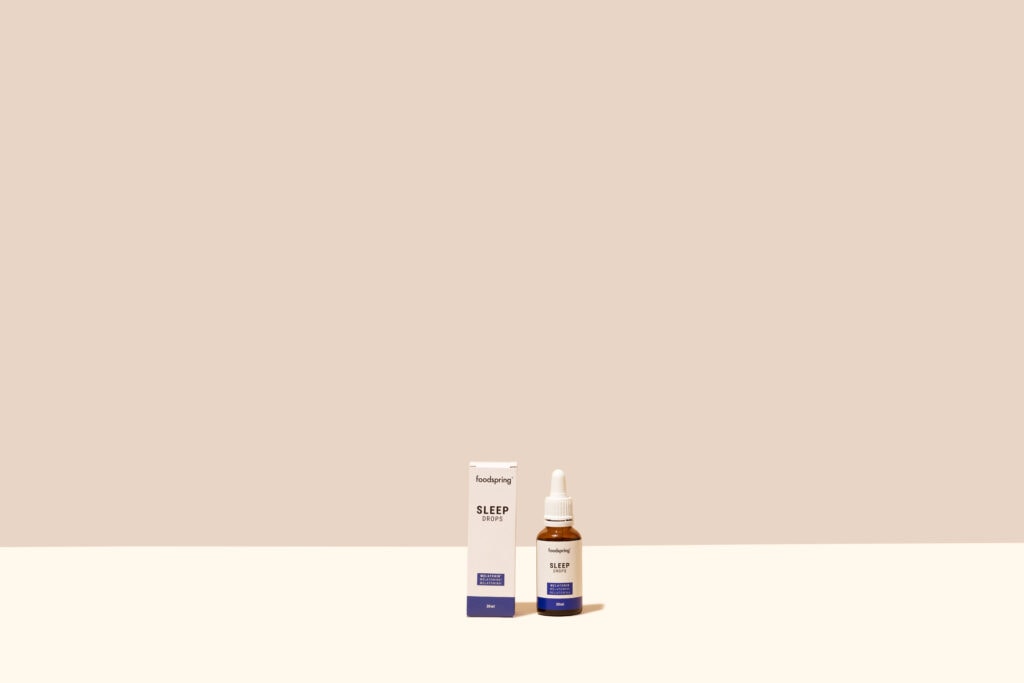 AND IT'S THAT EASY:
Focus + Vitamin Drops:
Put one pipette (0.5 ml) directly under the tongue or drink with 50 ml of water. Alternatively, the drops can be added to your favourite food.
Sleep + Melatonin Drops:
Take 15-30 minutes before bedtime and look forward to a restful sleep. One bottle contains 60 servings. The "Focus + Vitamin Drops" and the "Sleep + Melatonin Drops" are available at www.foodspring.at for 14.99 euros each.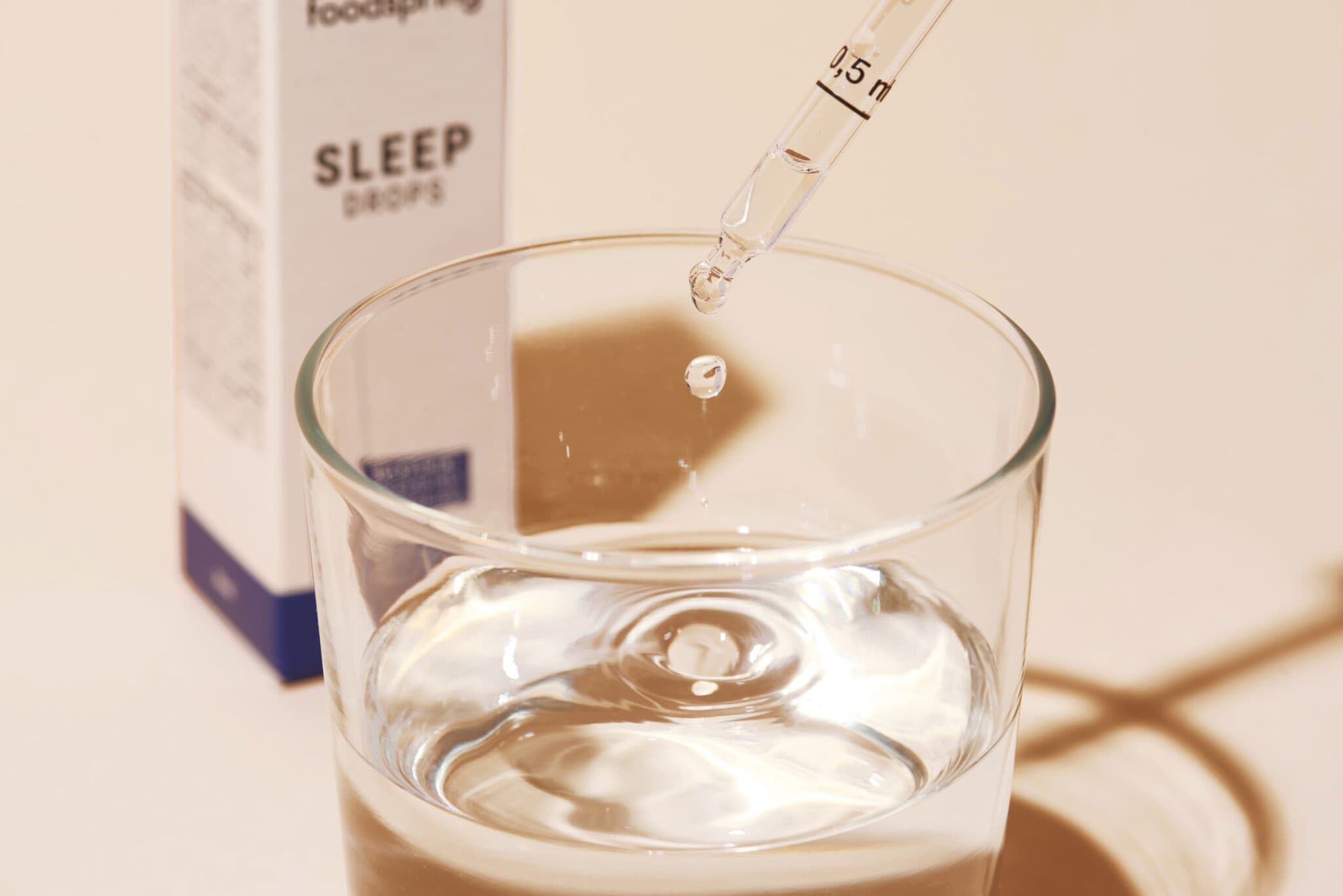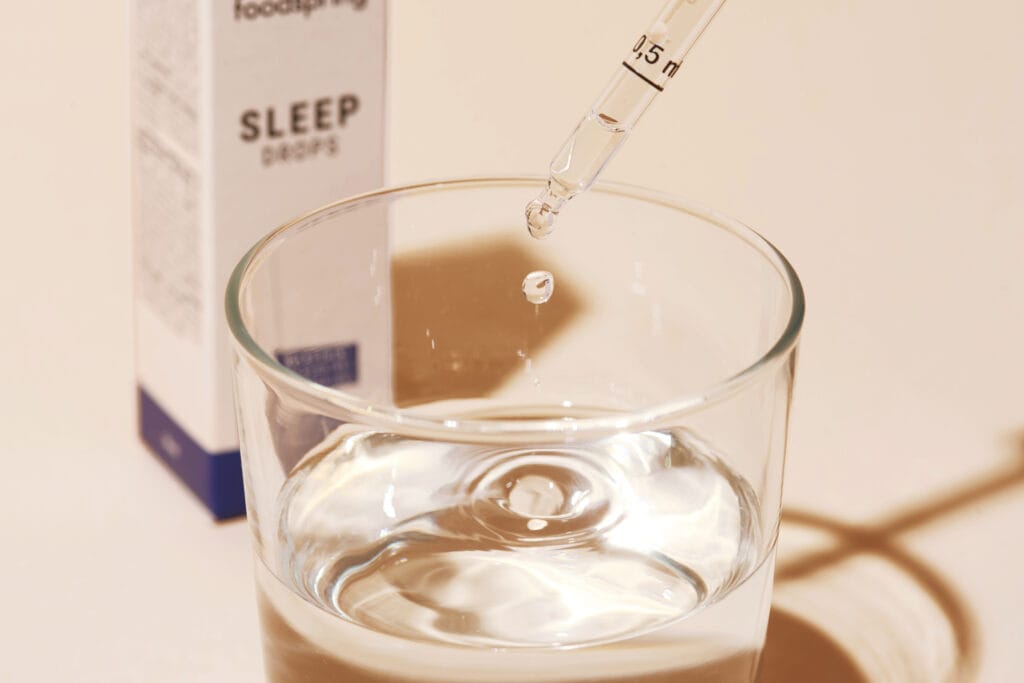 ABOUT foodspring
The company was founded in 2013 . With an international team of over 250 employees and a large development department, the Berliner company is the fastest growing food start-up in Europe. Foodspring is now active in Germany, Austria, Switzerland, France, Belgium, the Netherlands, Denmark, Finland, Sweden, Italy, Spain and the United Kingdom.
More information at www.foodspring.at