Text by Martin Novak
---
Islands are always something special, real or mythical places of longing, often a little unconventional, they are perfect when they are open to new things, without giving up their independence. Wholly incomplete island hopping.
Island people all have the same mentality, anywhere in the world.

says Vincenzo Apuzzo
Vincenzo Apuzzo knows what he's talking about. His parents come from the Italian mainland, from Sorrento near Naples, but he was born on an island, specifically in England. Together with his Swiss wife Stephanie, he has travelled the world, spending many years living in Asia before finally landing on Sardinia.
Here in the North-East of the island, in Palau, the two now manage a small but successful diving centre. Each day during the season, he takes guests on his modern diving boat to the best places in the "La Maddalena Archipelago" National Park and the "Lavezzi" Marine Park, which is part of Corsica. Sea bass, which gather in large numbers and impressive sizes at a site near Corsica, barracudas, moray eels, crayfish, bream and mullets are the highlights, when divers explore the underwater fauna and flora against the setting of the impressive rock formations.
"Nature is our capital," says Vincenzo, who everyone here calls "Winnie". Although he has already lived here for ten years, he has remained an "outsider" on Sardinia. A fact he doesn't take too seriously – it's part of the island mentality.
Château Pétrus on the island
Marco Fonnesu is no outsider. On Santa Maria, one of the small, scarcely populated islands of the Maddalena archipelago, his family has owned La Casitta for 28 years. Here – in the heart of the conservation area – he has developed a first-class resort from two villas, which were originally only intended for private use. His intention is to make a connection with the proud tradition of the island of Sardinia as a luxury oasis for the mega- rich. Although Marco sets great store by the "inner wealth" of his visitors, a little bit of external wealth doesn't harm in light of the high demands he places on his services.
The resort offers six bedrooms, just enough for a small group with bodyguards. Guests can either arrive by private yacht or helicopter. If you don't have either of these to hand, Marco can collect you from Porto Cervo, the holiday resort for the rich and beautiful on the Costa Smeralda founded by Aga Khan IV. at the start of the 1960s.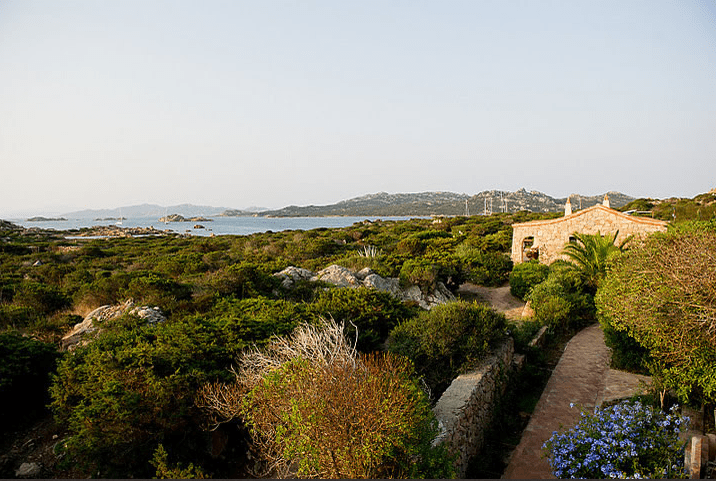 La Casitta is not just for sleeping. It is also a top-class restaurant for up to 100 guests. It goes without saying that regional products are transformed into culinary delicacies wherever possible. But Sardinia does not provide the oysters, served here to Leonardo di Caprio, (former) supermodel Eva Herzigova, property billionaire Thomas Barack, football superstar Cristiano Ronaldo and others who do not want to read their names in a magazine. Neither does it provide the Château Pétrus or the Tignanello in the wine cellar of La Casitta.
Truffles and sea
Regional is not always enough. Even head of the La Gritta restaurant, Roberto Pierro, whose fantastic cuisine creates dishes to tantalise the tastebuds according to the Michelin Guide, combines Sardinian seafood with summer truffles from Piemont and a simple sardine with Turkish angel hair (Kataifi), which he prepares sugar-free, of course. Robert learned to cook in Piemont (which explains his love of truffles), worked as a chef in Spain, Switzerland and the USA, before he moved to Sardinia and the restaurant's kitchen, which belongs to his wife Simona, who in turn took it over from her father.
They both love Sardinia – an easy thing to do given the breath-taking view of the Caribbean-like Mediterranean from the terrace of La Gritta. The Apulia-born chef quickly got to grips with Sardinian cuisine ("there are only a few typical products, meat, cheese, tomatoes"). And prepares the pasta typical of Apulia, Orecchiette ("little ears"), with mature Sardinian ricotta – intra-Italian fusion cooking if you will.
Open islands
The fact that islands gain in appeal when they are opened up to the world can be seen in the Balearics. Nowadays, Palma de Mallorca is one of the most important holiday destinations in the world.
Palma simply offers everything – city, shopping, beach, sport.

enthuse Thomas Holzleithner and Hardy Egger, the editors of THE Stylemate.
In the city with its 400,000 inhabitants, you can marvel at the magnificent Palma Cathedral from the 16th century, buy souvenirs – for friends, family and yourself – in international brand stores and local designer shops, sunbathe on one of the beautiful sandy beaches or take a refreshing dip in the sea, eat in one of the 18 Michelin-recommended restaurants and round off your evening in one of the hip and happening clubs. Local and international – that's what you get here.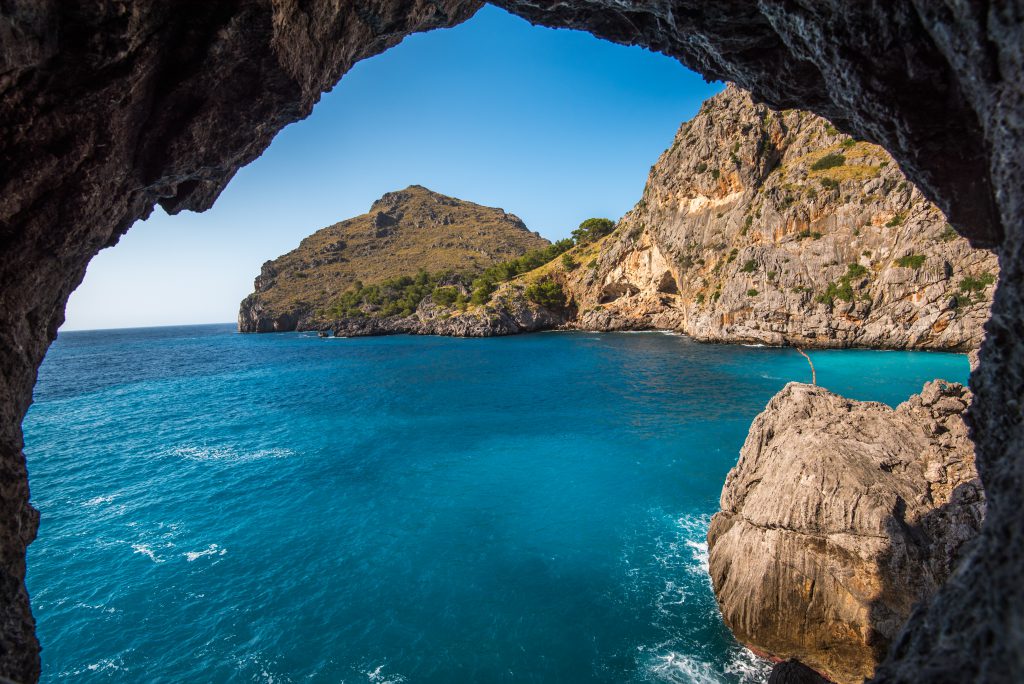 Extraordinary British paradises
Islands stand for the extraordinary. On Lewis and Harris, the main island of the Outer Hebrides in Scotland, it's the tweed, which is only available in its original format here. Its very own law, the Harris Tweed Act, and its own authority, the Harris Tweed Authority, guarantee it remains. But you don't have to travel to the island to see the quality of this handwoven sheep's wool for yourself, because it is also available at Triennale del Design in Milan, used by Ermenegildo Zegna or Margaret Howell.
People know Jersey and Guernsey, the Channel Islands, with their smaller islands (which have between two and 2,000 inhabitants) as tax havens – a term which sounds a bit shady nowadays – but they are also garden paradises. The racy luxury sports cars which characterise the streets despite the narrow roads which barely permit speeds of over 40 mph can be attributed to the tax havens.
Prison islands
Islands are places of longing, real and literary. But they are not always paradises. It's true that the Count of Monte Christo found both his treasure and his happiness there in the novel of the same name by Alexandre Dumas, just like Jim Hawkins in "Treasure Island" by Robert Louis Stevenson. But they both then wanted to escape from there. And managed too. It's uncertain whether anyone managed to flee from Alcatraz, the prison island in the San Francisco Bay. Clint Eastwood managed it in the film – perhaps. A good 50 years after the prison closed, Alcatraz actually became a place of longing – for over a million visitors a year who enjoy getting the creeps here.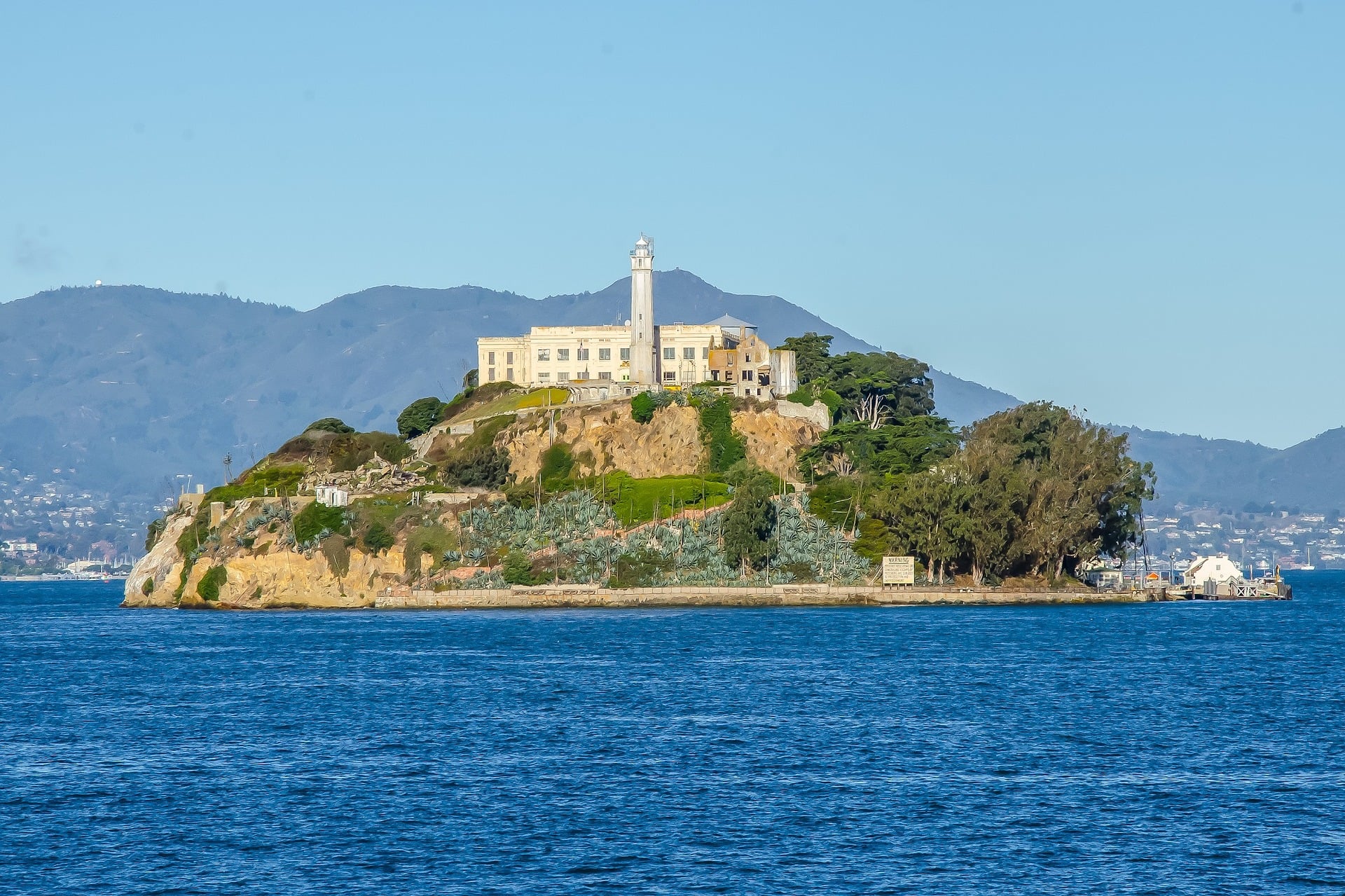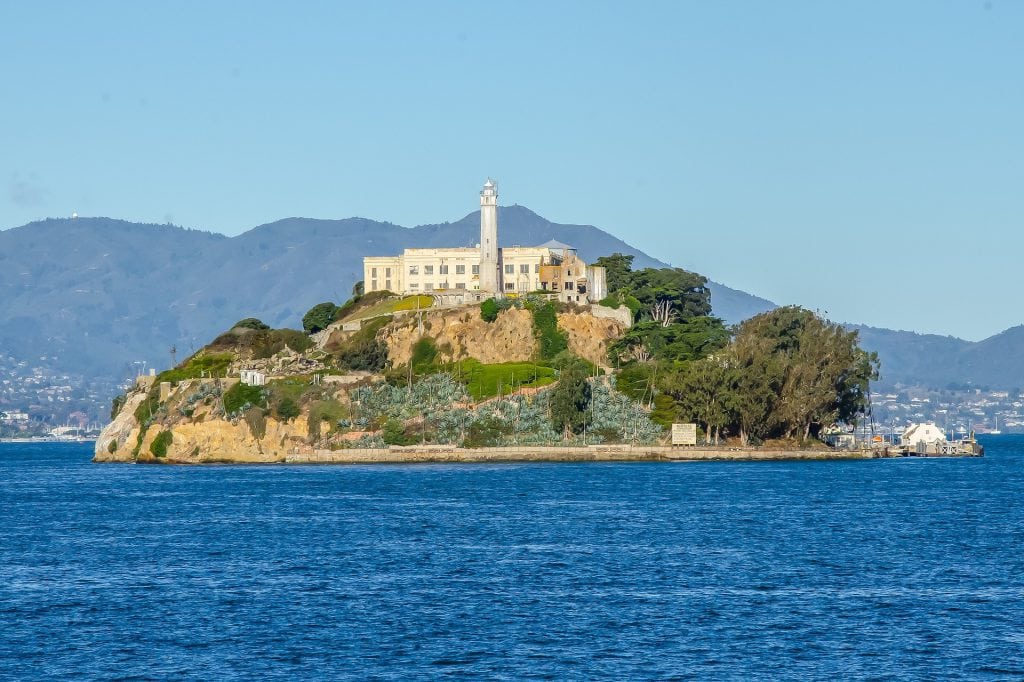 One of the Maddalena Archipelago islands upstream of Sardinia was also a type of prison, but a very comfortable one. Italian freedom fighter, Giuseppe Garibaldi, who was one of the most important figures of the Italian "Risorgimento" unification movement spent his twilight years here. But he spent them very luxuriously on an estate, which he bought along with the island. Thus completing the circle: Just like Alcatraz, the Garibaldi House is now a much-visited museum. It is just a short boat ride from Santa Maria. "Previously, islands were often a punishment," says diving centre owner Vincenzo Apuzzo, whose father had to serve his military service on Sardinia, "Today, it is a blessing to be able to live here."
---