One villa – five manufactories: the overall interior design concepts and objects of Hering Berlin, Steng Licht, Wood & Washi, Tischlerei Prödl and Lohberger can be experienced directly, for example, in the Villa Hering on Berlin's Schlachtensee. What all five companies have in common is the holistic approach that forms the core of the manufactories' philosophy.
Where otherwise separate suppliers have to be commissioned and trades have to be coordinated in a time-consuming manner, the 5 manufactories offer a structured range of services at the highest level from just ONE source. For example, the lighting concept is immediately matched individually to the office fixtures, the professional kitchen to the crockery, the appliances, the lighting and the privacy screen. Unnecessary project loops are eliminated. For architects, interior designers, builders or real estate agents, this means a significant reduction in time and costs, while at the same time harmonious concepts are coordinated down to the last detail – and are also highly individual. Because in the studios and workshops of the 5 manufactories, the individual partners can also realise special designs in small quantities.
Hering Berlin
Villa Hering, for example, also serves as a showcase for the work of the five manufactories, which is closely coordinated with the respective project requirements.
Steng Licht
Experts in architectural and residential lighting as well as special luminaires – realises and produces luminaire collections such as "RayDance" and "Woash" for Stefanie Hering. Andreas Steng developed the lighting concept for the villa that was tailored to Hering's needs. Objects from the joint collections are staged just as effectively as products from Steng Licht, which provide a wide variety of atmospheric room settings with direct and indirect light as well as working light in office areas.
Wood & Washi
Wood & Washi created a timeless system of privacy and sun shades for Villa Hering. A particular challenge: the integration of shades and blinds into the wood-panelled window recesses and bay windows. The result is an ultra-modern, strictly reduced Zen look that combines historical architectural details with paper shades made according to Japanese techniques.
Lohberger
Lohberger designed a catering unit for the 1905 villa kitchen that creates a symbiosis between the aesthetics and functionality of stainless steel elements and historical architecture. The Lohberger company has been around since 1926 and has managed to bring tradition into the modern age, freely following the motto "the power of the cooker that unites generations".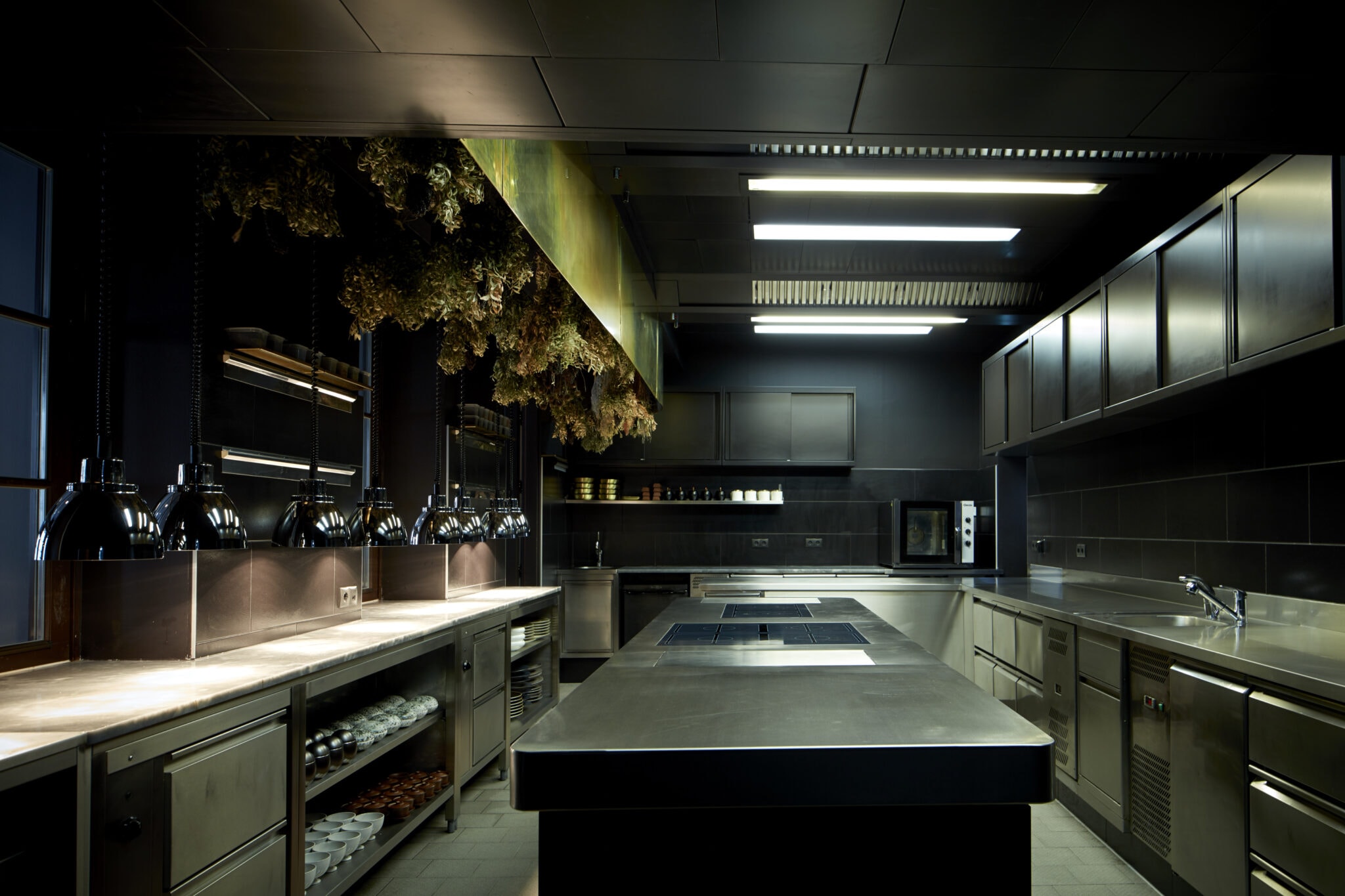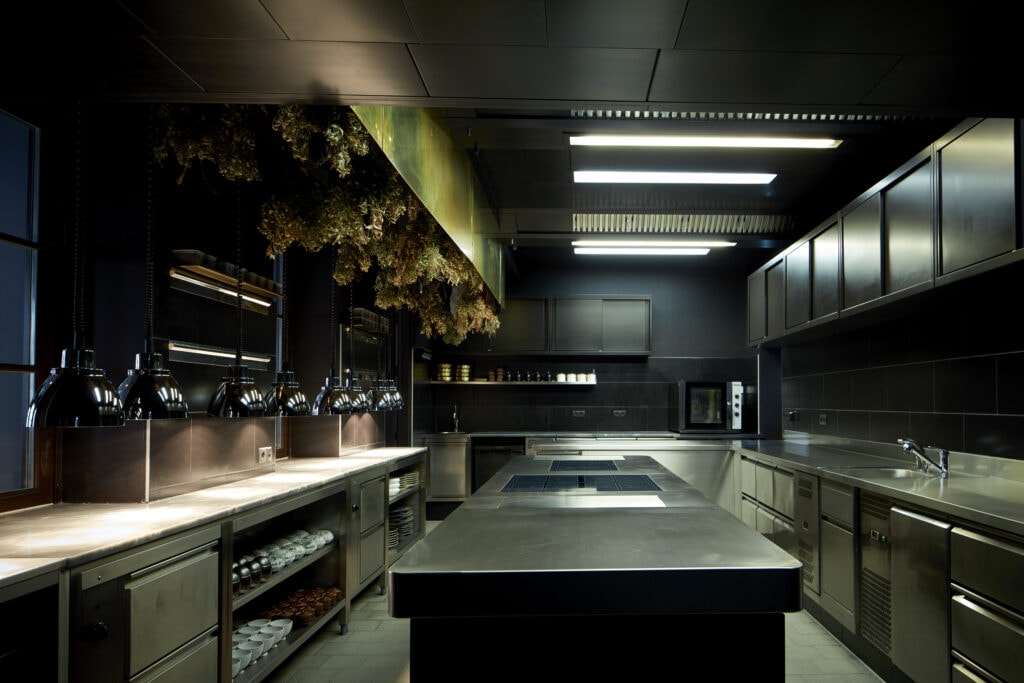 Tischlerei Prödl
Tischlerei Prödl, under the guidance of architect Ella Eßlinger, developed the loft kitchen designed for cooking events as well as elements that create spaces within spaces.
Prödl's fine detail work is particularly evident in the custom-made and perfectly fitted furniture.