Hailing from Alsace, Christophe Schmitt offers a cuisine that combines tradition with innovative touches. Christophe Schmitt uses the best local produce to pay homage to the terroir. This applies to the permaculture-grown vegetables of the Ferme Vivres in Seillans, the olive oil of the Moulin de Callas or the goat cheese of the Montéiro family.
The work of the producers is fully integrated into the concept of his cuisine, which he wants to make as regional as possible. Christophe Schmitt quickly made contact with the local producers in the area and established a trusting and long-term relationship, which forms the basis for his careful selection of products.
Tomato-Tart:

280g flour
180g butter
100ml milk
1 egg
1/2 bunch lemon thyme
6g salt
10g tomato powder (optional)

Hard boil the egg in boiling water for 10 minutes. Mix the flour with the butter and salt, then add the chopped lemon thyme and tomato powder, finish with the milk and the egg yolk passed through a sieve. Roll out the dough 4 mm thin and cut out circles with a cookie cutter. Bake at 160°C for about 12 minutes.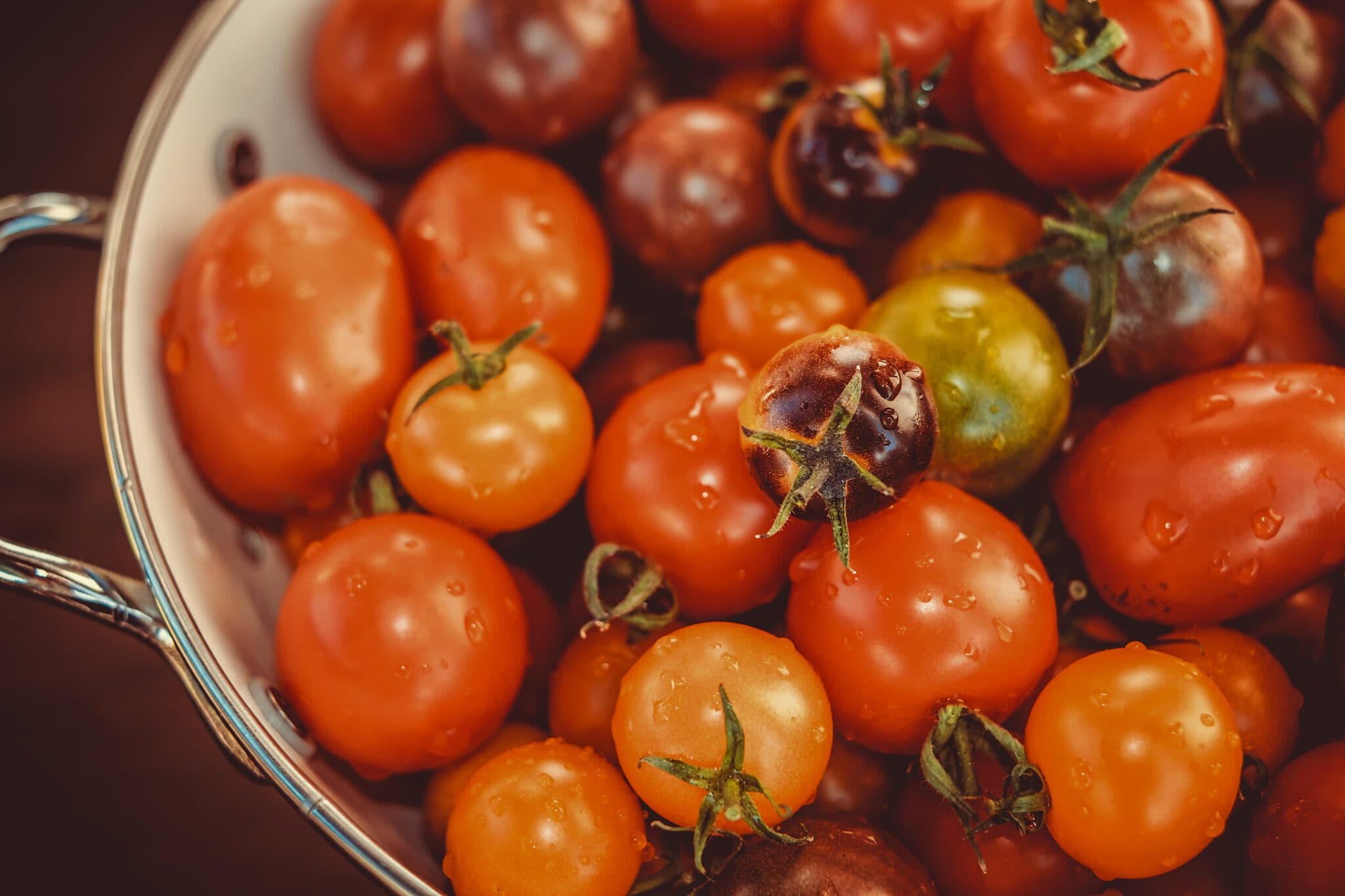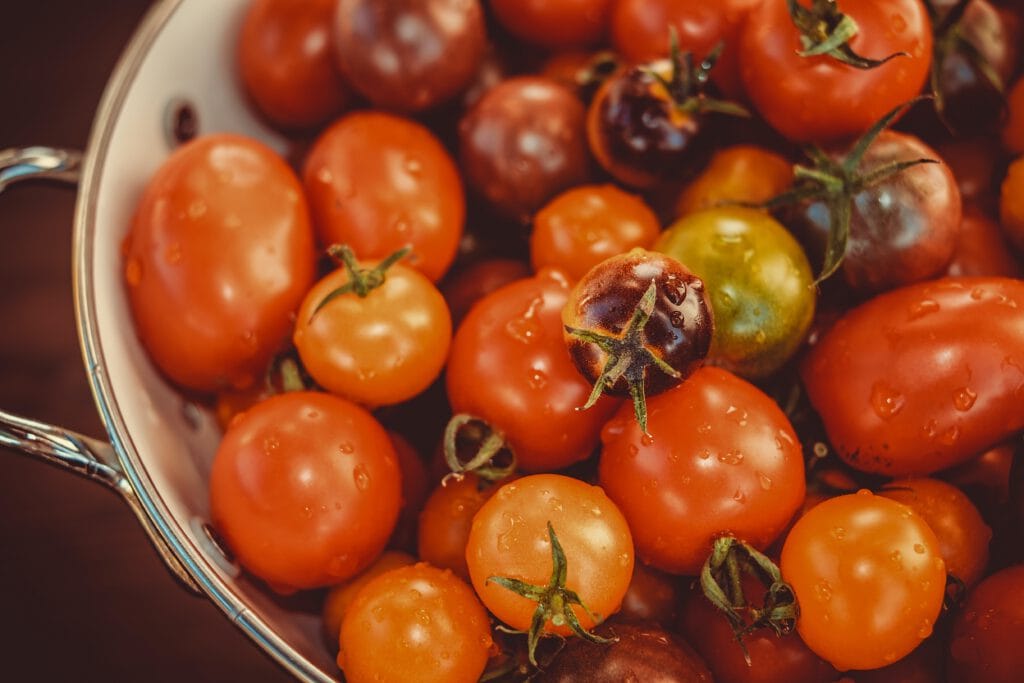 Tomato fondue:

1kg vine tomatoes
1 shallot
1 bunch lemon basil
Olive oil
Salt

Core and chop the tomatoes. First sauté the shallot cubes in a pan with olive oil, then add the tomatoes and the salt. Sauté with the lid on for about 30 minutes until you have a "dry" fondue. Leave to cool and add the chopped basil.
"Candy Tomatos":

300g colourful cherry tomatoes
100ml Barolo vinegar
50g sugar
1/4 l water
Mixed herbs (rosemary, oregano, savory, …)

Bring the water, vinegar, sugar and herbs to the boil and pour over the cherry tomatoes. Leave to cool in the fridge for at least 2 hours.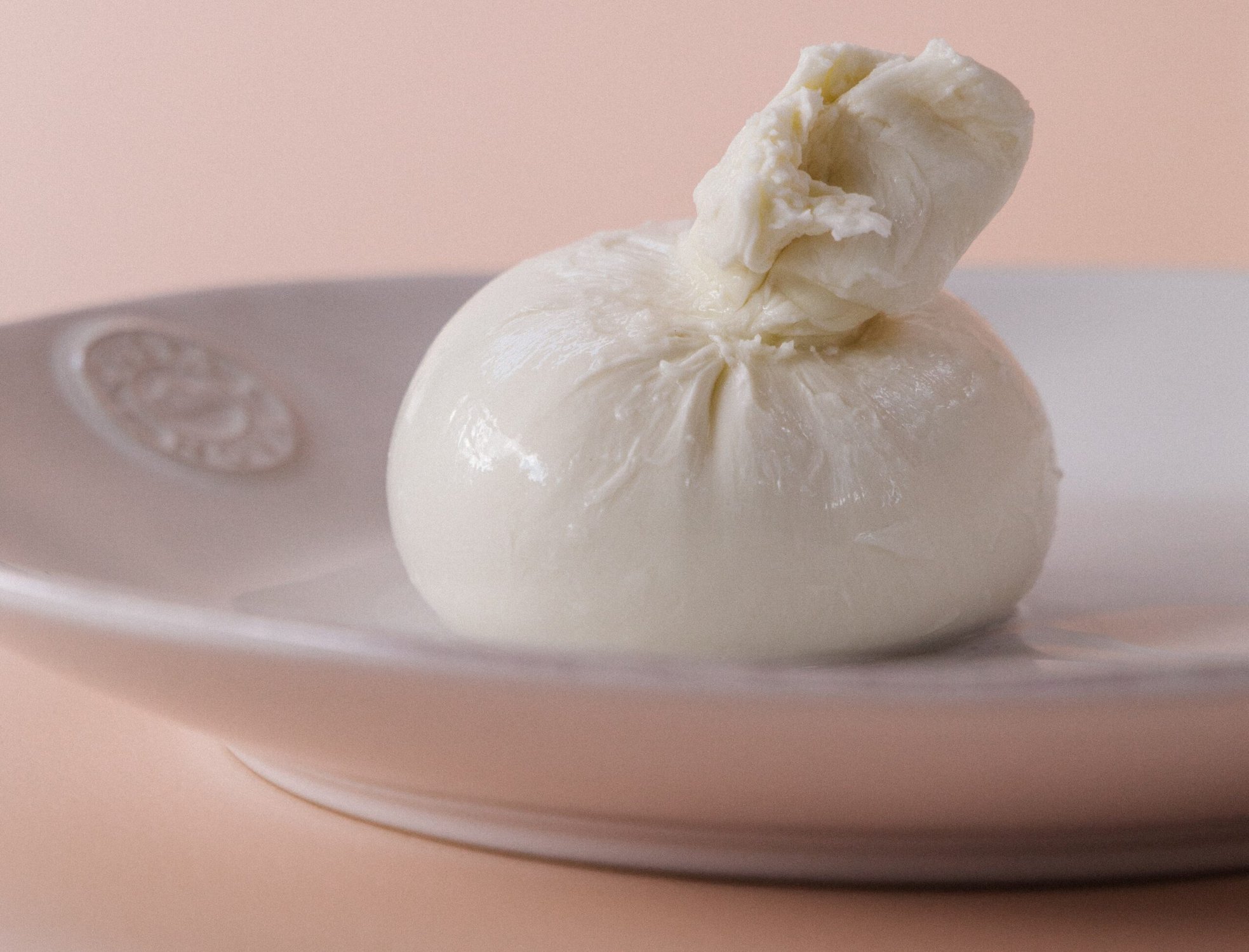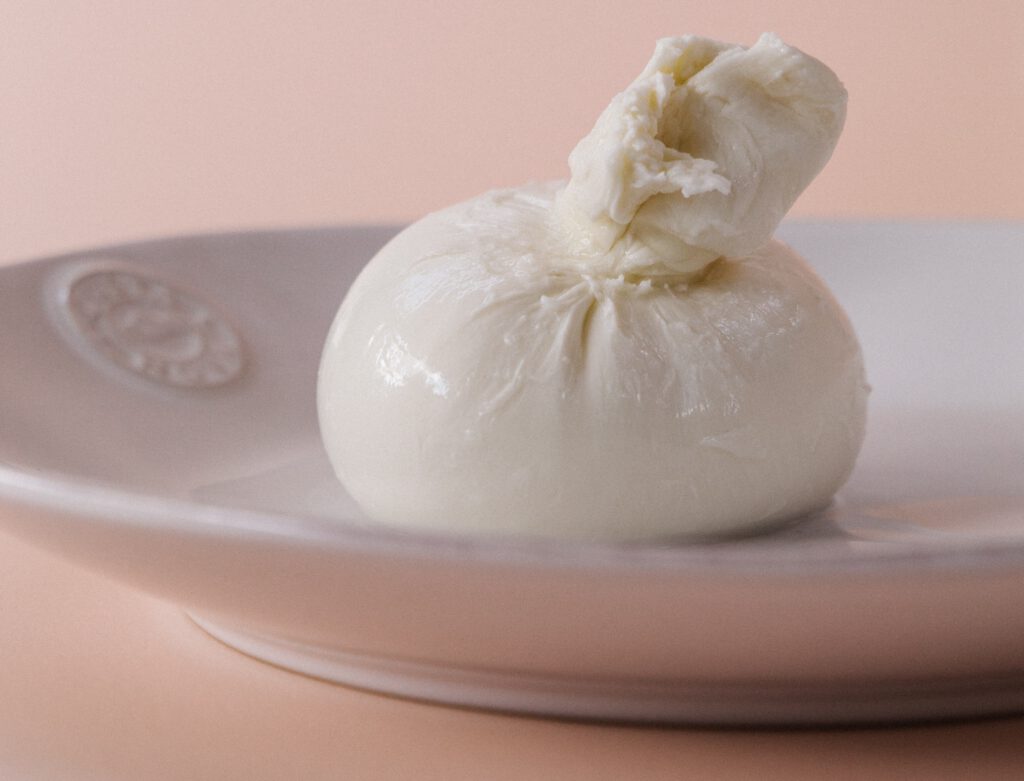 Burrata-Espuma:

2 burrata
100ml crème fraîche
1 teaspoon white balsamic vinegar

Mix the burrata with the cream and vinegar and season to taste. Pour into a siphon with 2 cartridges and store in the fridge until ready to eat.
Serving:

Place a dot of tomato fondue in the centre of the plate to set the tomato tart. Then spread the tomato fondue over the tart, with the cherry tomato sweets around the edge, mixing the colours. Finish in the middle with the burrata espuma and some young lime basil leaves.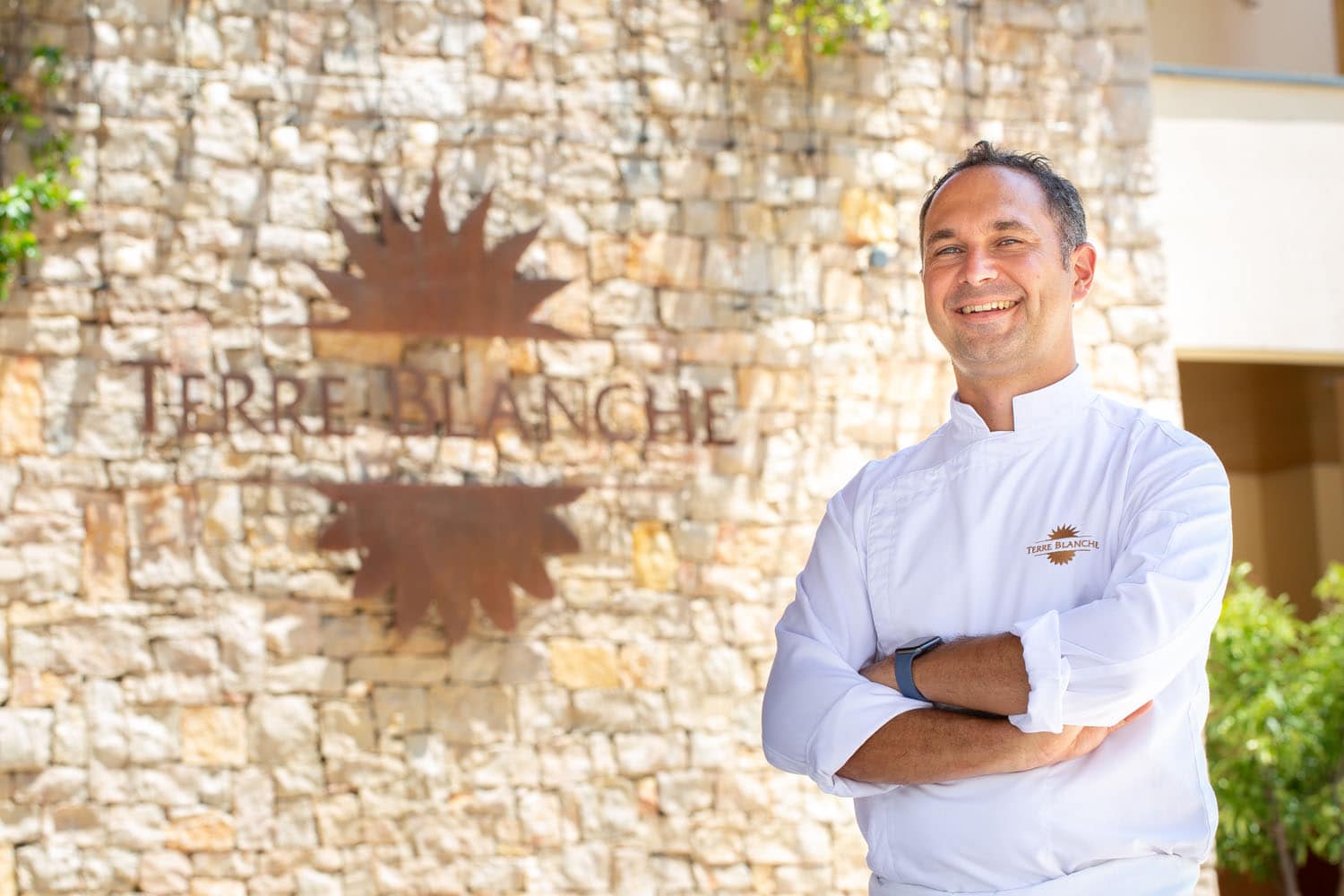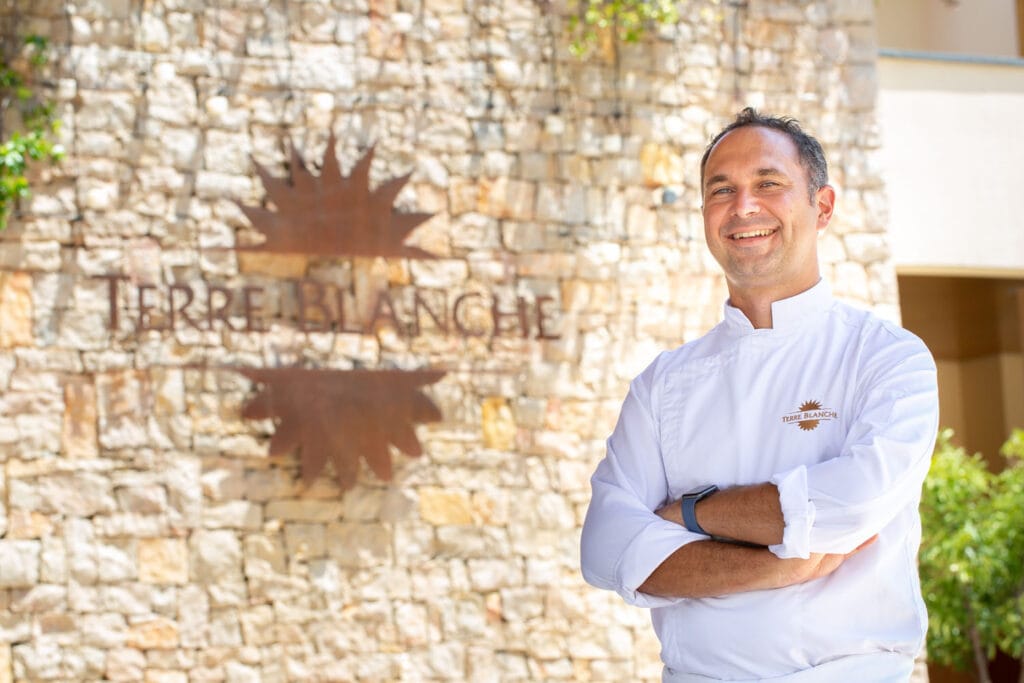 About Terre Blanche
Located in picturesque Provence, approximately 35 minutes' drive from Cannes, is the luxurious Terre Blanche Hotel Spa Golf Resort*****. A true oasis of tranquillity, Terre Blanche Hotel Spa Golf Resort***** brings together five different restaurants, thereby offering a gastronomic diversity unparalleled in the region. Terre Blanche Hotel is a member of the prestigious hotel collection "The Leading Hotels Of The World".
Fotos: Ilona Frey, Klara Kulikova, Terre Blanche