One of the most unforgettable bucket list experience in the world. Giraffe Manor and its Giraffe-Breakfast Adventure reconnects one with nature and its incredible creatures.
Photos by Giraffe Manor
Giraffe Manor is an exclusive boutique hotel, owned by The Safari Collection. The hotel is set in 12 acres of private land within 150 acres of indigenous forest in the Langata suburb of Nairobi. As one of Nairobi's most iconic buildings, Giraffe Manor has extraordinary appeal that harks back to the 1930s when European visitors first flocked to East Africa to enjoy safaris.
The beautiful old house fascinates with charm and history. With its stately façade, elegant interior, verdant green gardens, sunny terraces and delightful courtyards, guests often remark that it's like walking into the film "Out of Africa" – indeed, one of its 12 rooms is named after the author Karen Blixen.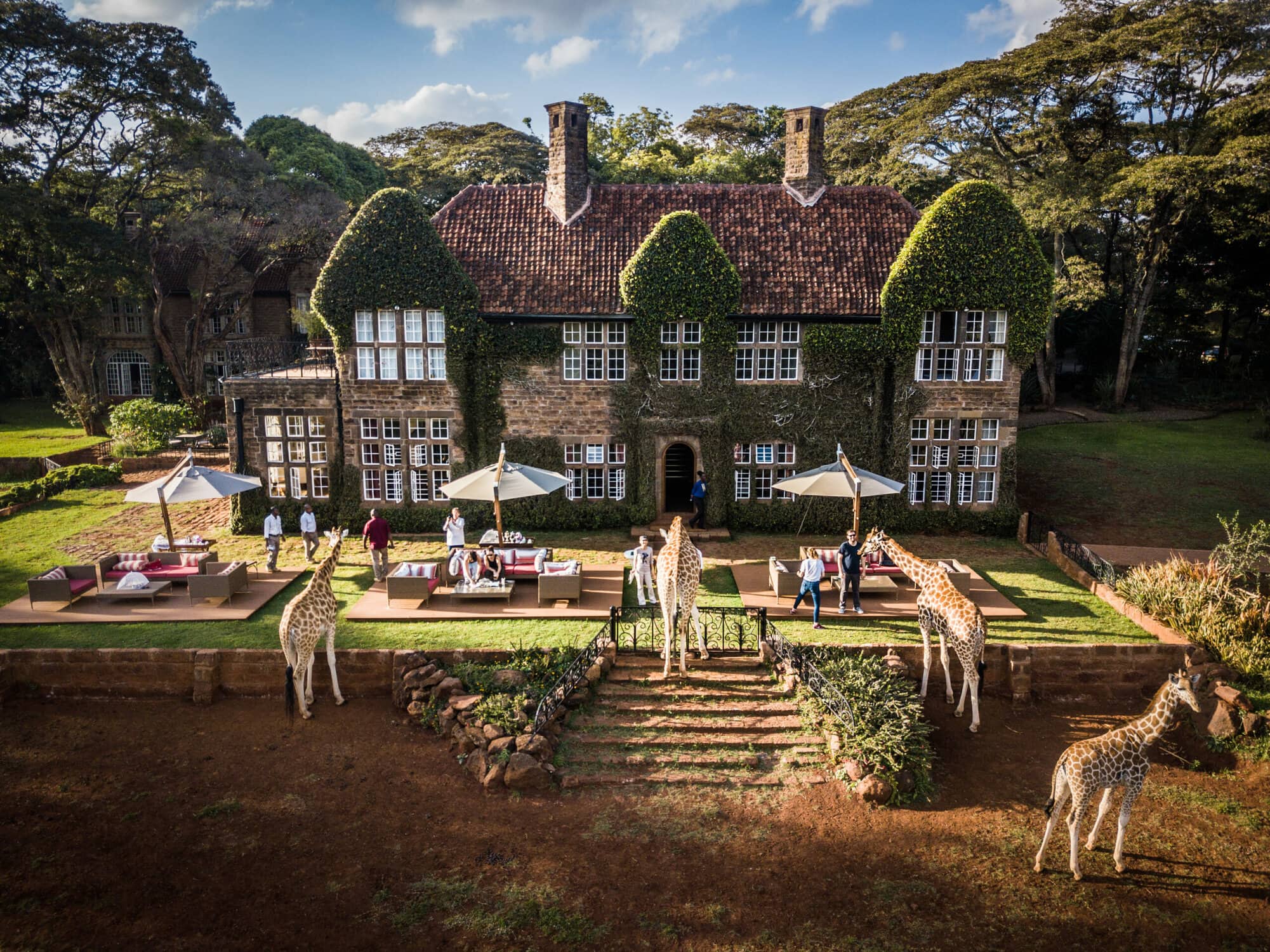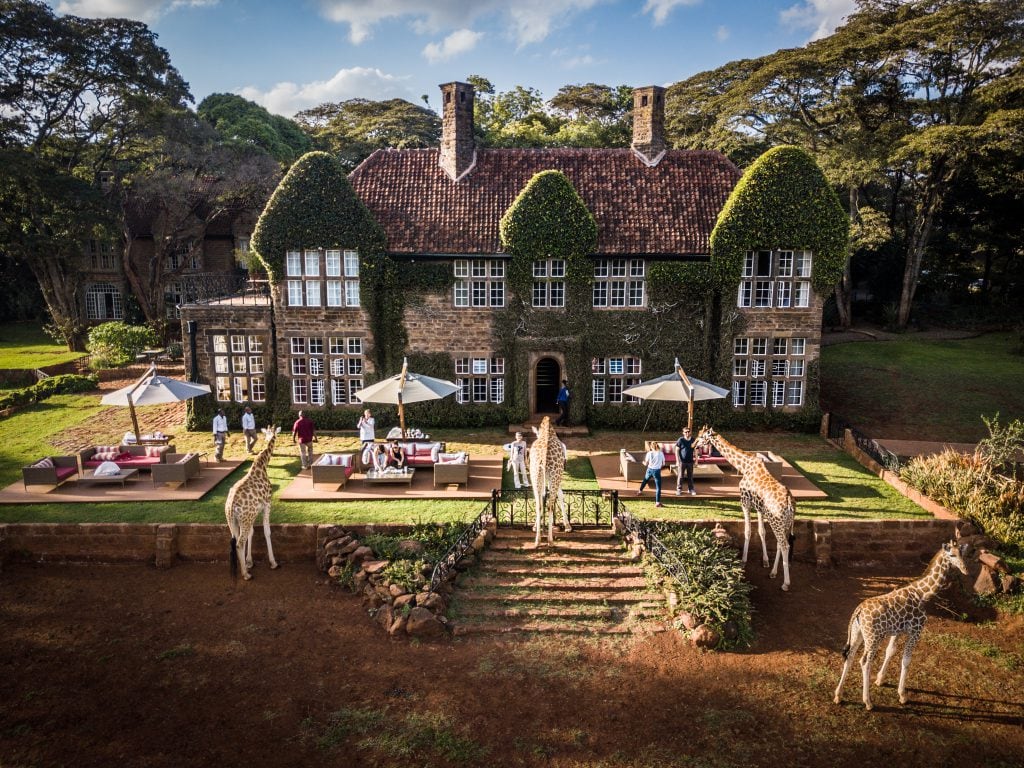 The historic building is located within a sanctuary for the rare and endangered Rothschild's giraffes, which is owned by AFEW (African Fund for Endangered Wildlife). The area of about 150 hectares is divided by a kind of "residential road" of the giraffes, which zhey cross twice a day to get from one side to the other.
Giraffe Manor is situated in this residential street through which the herd of Rothschild giraffes pass. So the giraffes visit the guests in the mornings and evenings during their tour through the sanctury.
The giraffes are wild animals and the hotel cannot guarantee what sort of interaction guests will have with them. The giraffes sometimes poking their long necks into the windows in the hope of a treat, before retreating to their forest sanctuary.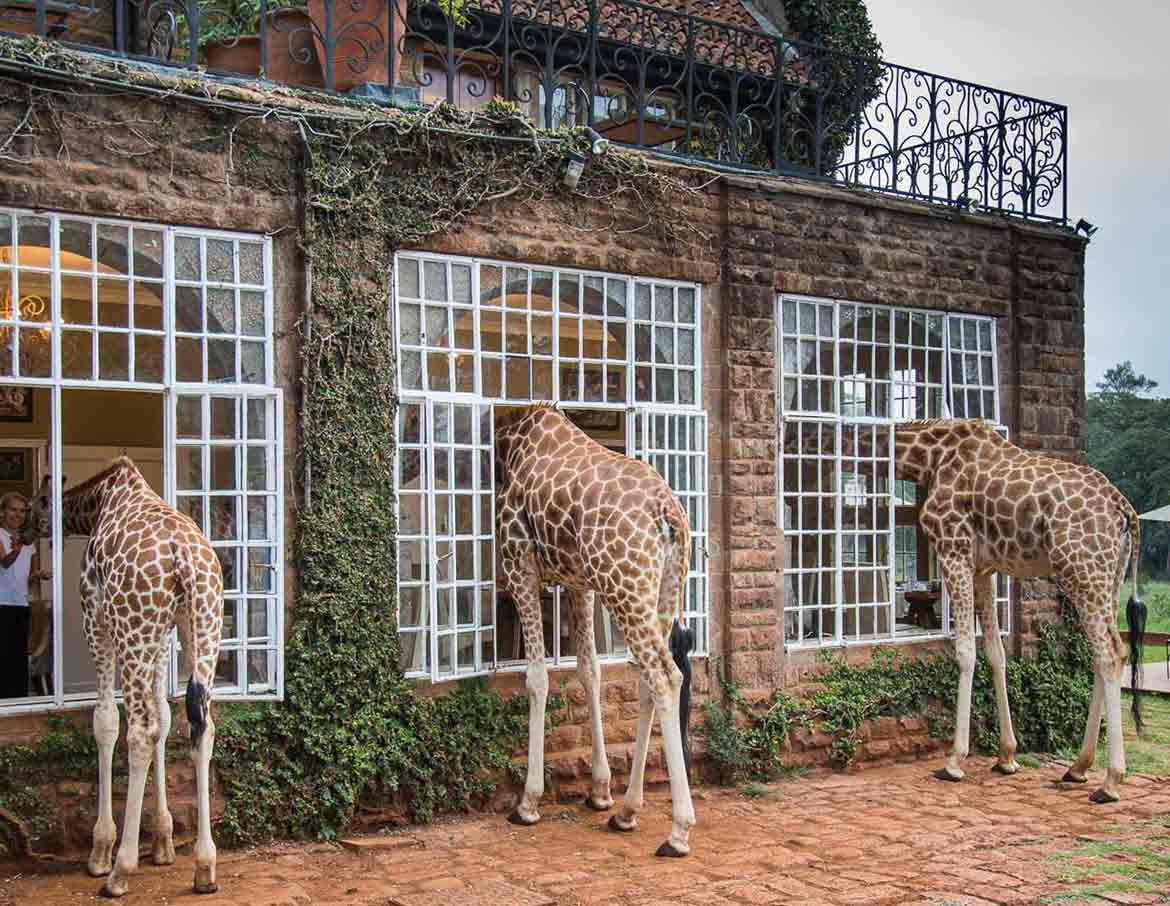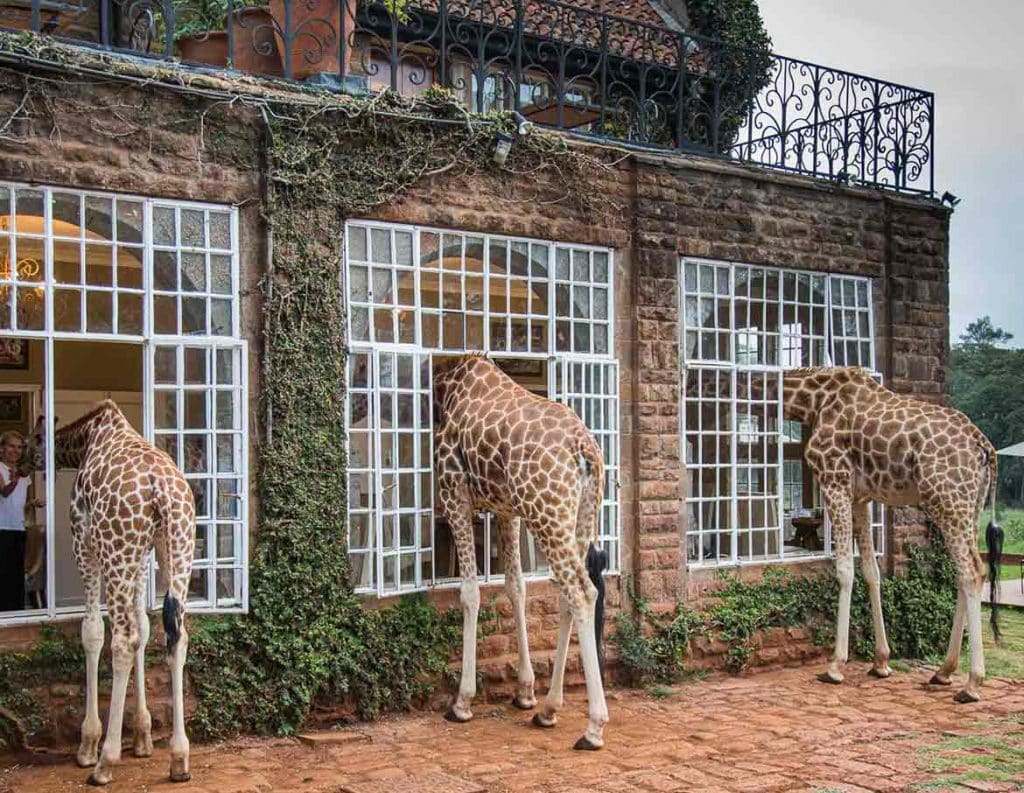 Enjoying breakfast and afternoon tea with special guests
Waking up to breakfast with a giraffe is maybe one of the most incredible and unique experiences one can have. Giraffe Manor offers this activity exclusively to their guests which decide to stay overnight. Loping across the manor lawns and peering in through the large windows with their elegant necks. Encountering their endangered Rothschild's giraffes at such close quarters gives a real appreciation of just how beautiful and soulful these animals are.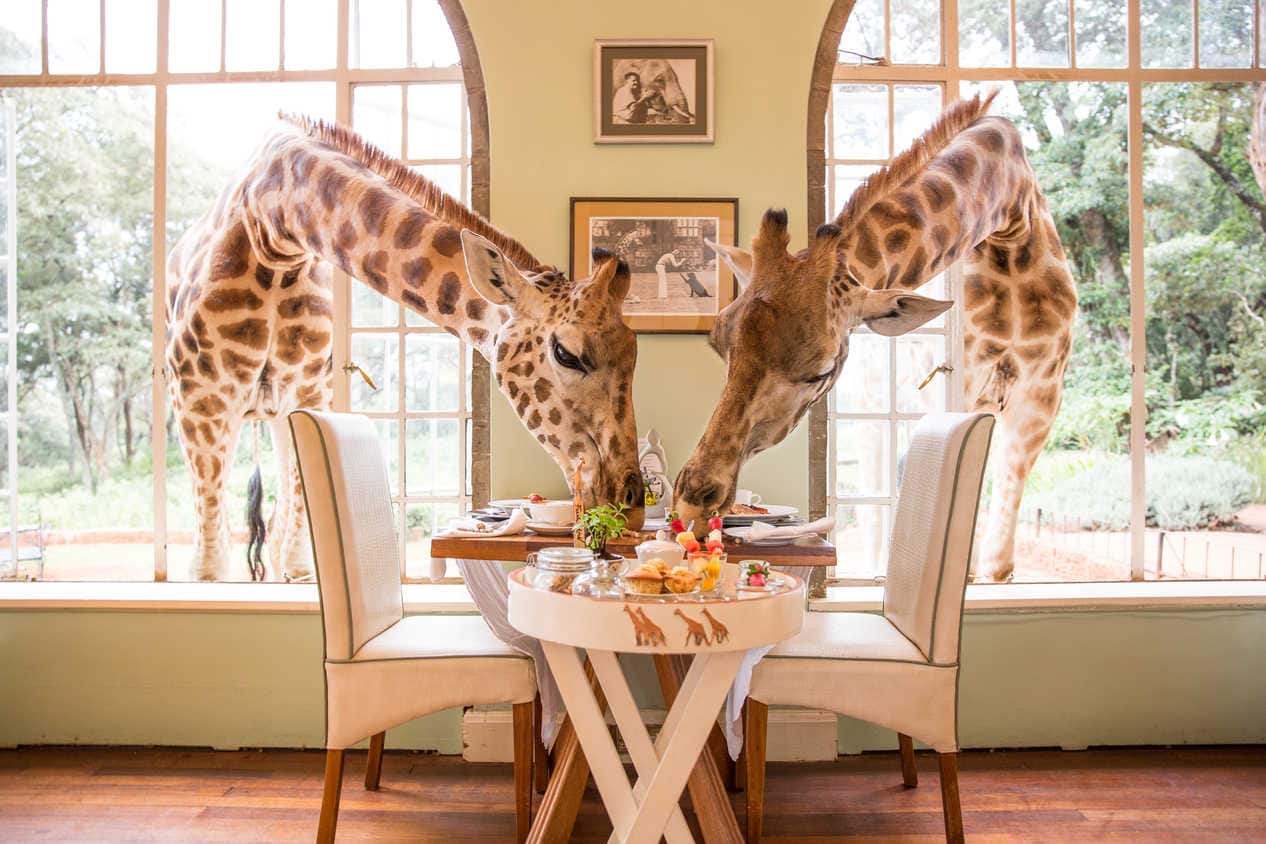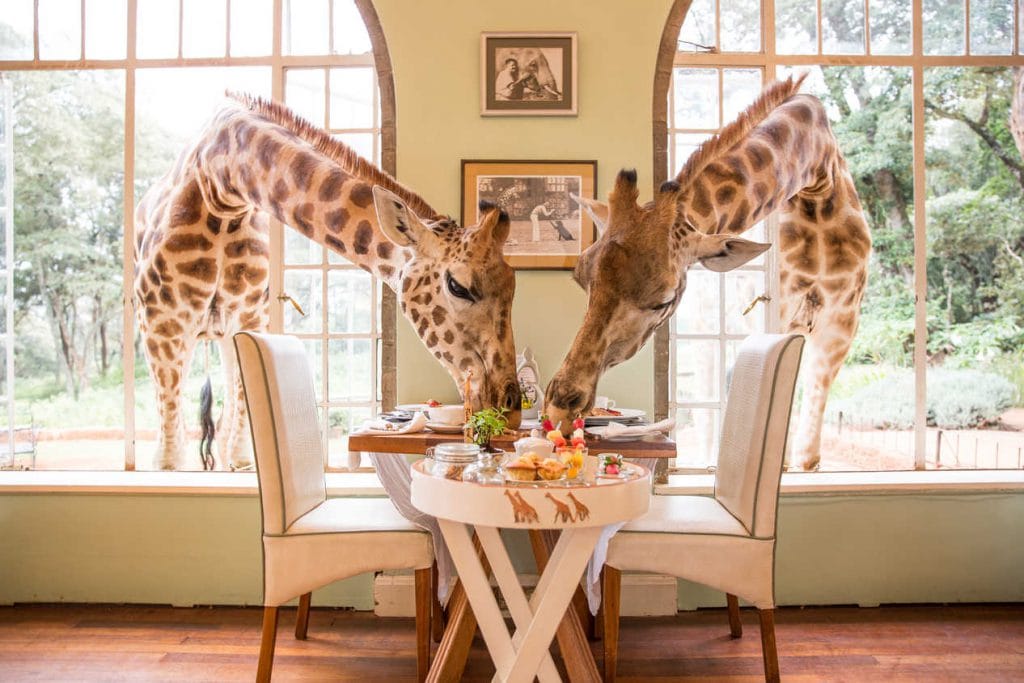 With their inquisitive tongues, which can grow up to twenty inches long, they investigate what's on offer. Luckily, they are after nutritious dried grass and pellets and not the guests' pancakes!
Enjoying an afternoon tea on the terrace as the sun sets behind the Ngong Hills really connects guests with nature. Accompanied by a few long-legged friends, makes it to a real adventure. Reserved exclusively for in-house guests, an afternoon tea at the manor is a delightful occasion not to be missed. Relaxing in the tranquil setting of the manor gardens with giraffes in view.
It is also a great chance to take a seat on the over-sized garden swing and perhaps even snap a swing selfie while feeding a giraffe!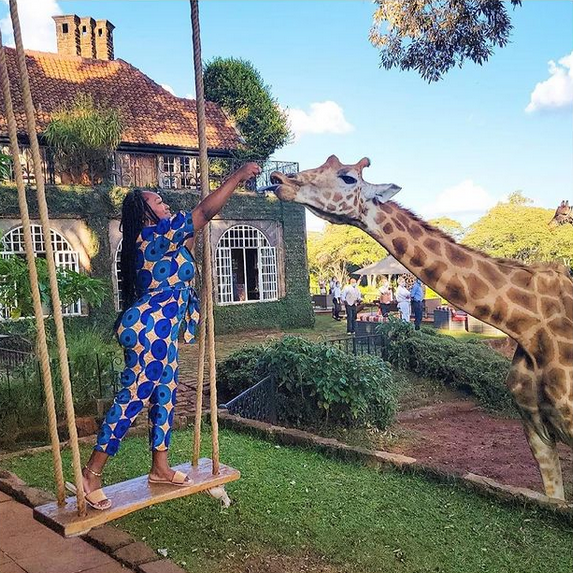 Safari adventure in front of the hotel
When strolling across the front lawn of the house guests will reach the AFEW Giraffe Centre. Founded in 1979, the centre's mission is to educate school children about their country's incredible wildlife and environment, alongside their breeding program of the endangered Rothschild's giraffe.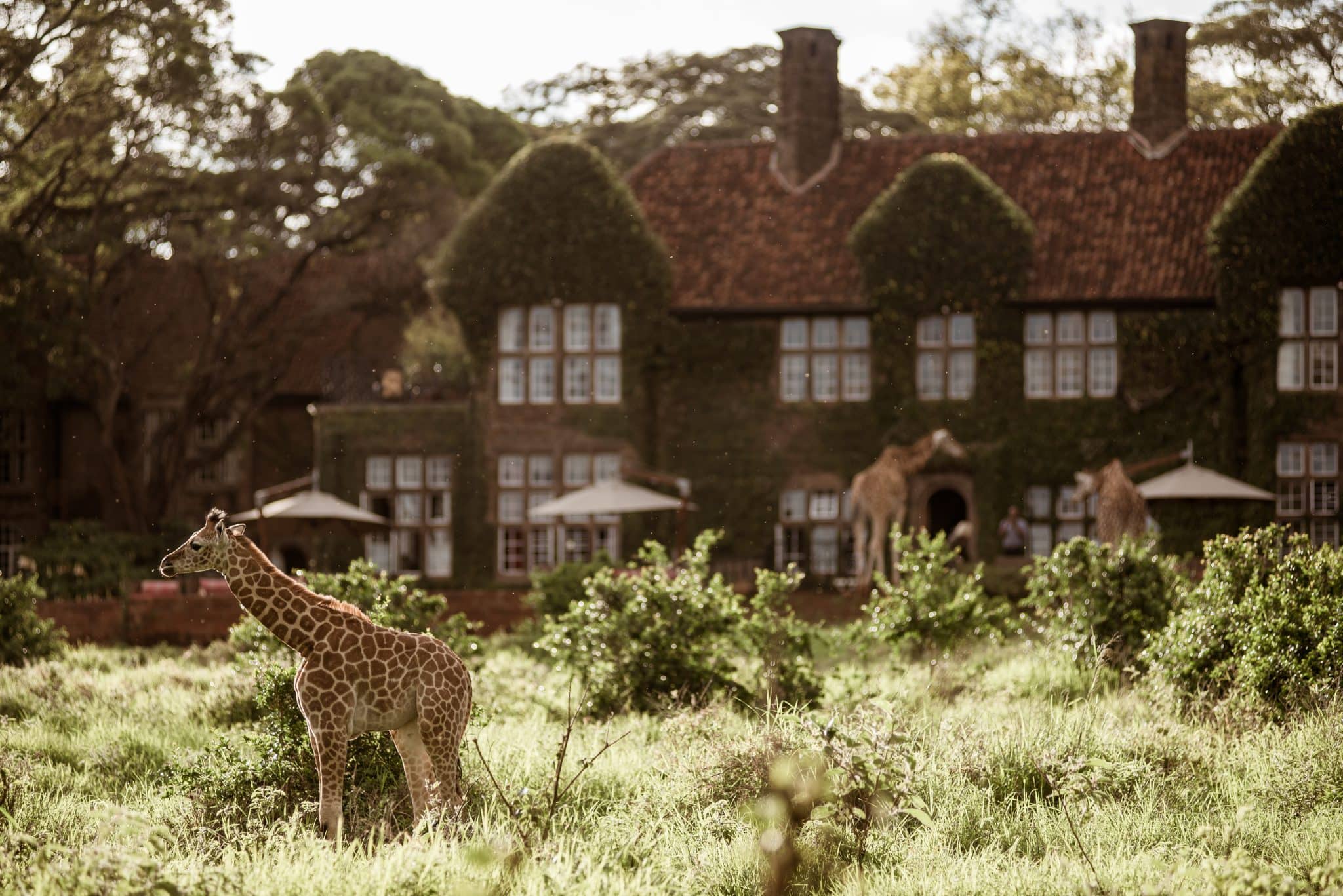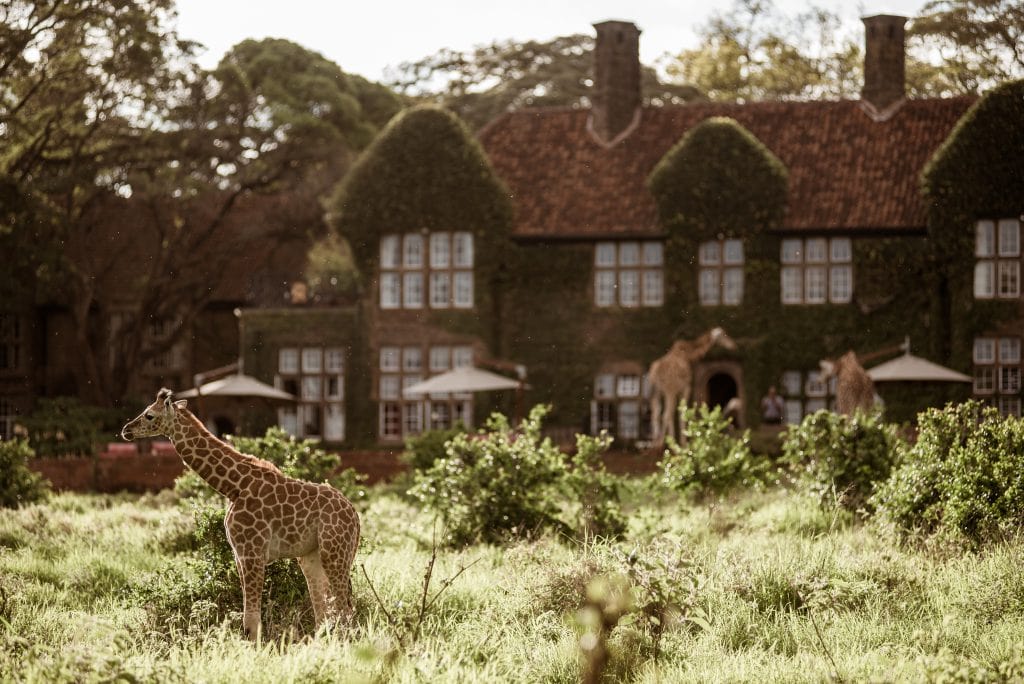 Each guest of Giraffe Manor automatically pays within their stay a donation to AFEW which goes towards their wildlife conservation projects across Kenya. At the Giraffe Centre, visitors can get extremely up close and personal to the world's tallest species.
Up on the feeding platform the giraffes love to interact with visitors, reaching out with their long, inquisitive tongues in hope of a treat. Seeing their mascara-like eyelashes from just inches away, feeling the roughness of their dark tongues and witnessing their different personalities is fascinating.
About The Safari Collection
Established by Tanya and Mikey Carr-Hartley in 2009, The Safari Collection owns a portfolio of four distinct luxury camps and lodges in the most beautiful locations throughout Kenya. Descended from settler families, Tanya and Mikey are fourth generation Kenyans each with long histories in East Africa.
Tanya spent her childhood on Loldia Farm on the shores of Lake Naivasha in the Great Rift Valley, helping to manage and conserve the family farm. Over 200 kilometres further north, Mikey grew up on a 45,000-acre ranch in Laikipia, tracking animals in the footsteps of his grandfather, who was a renowned wildlife handler.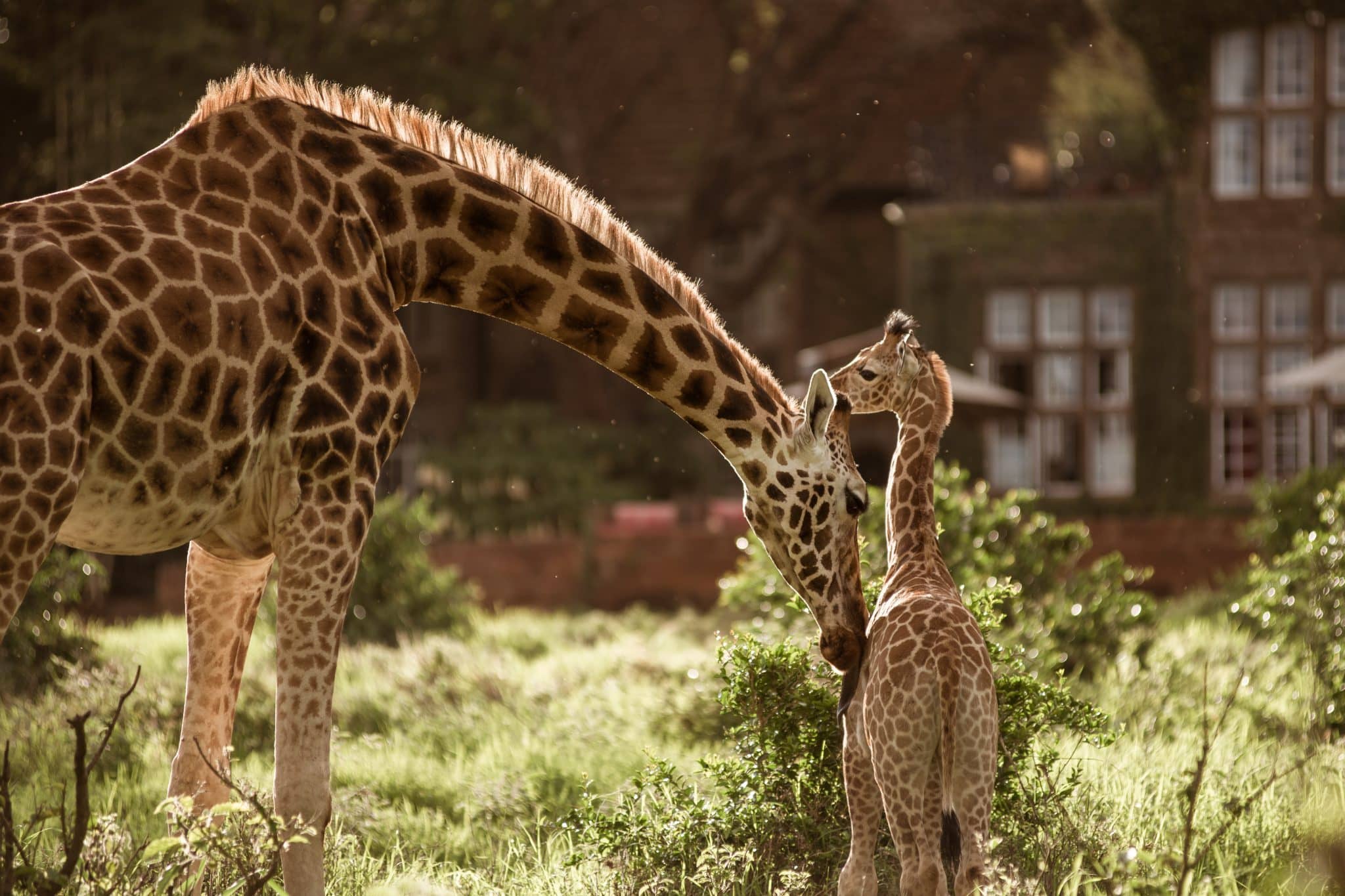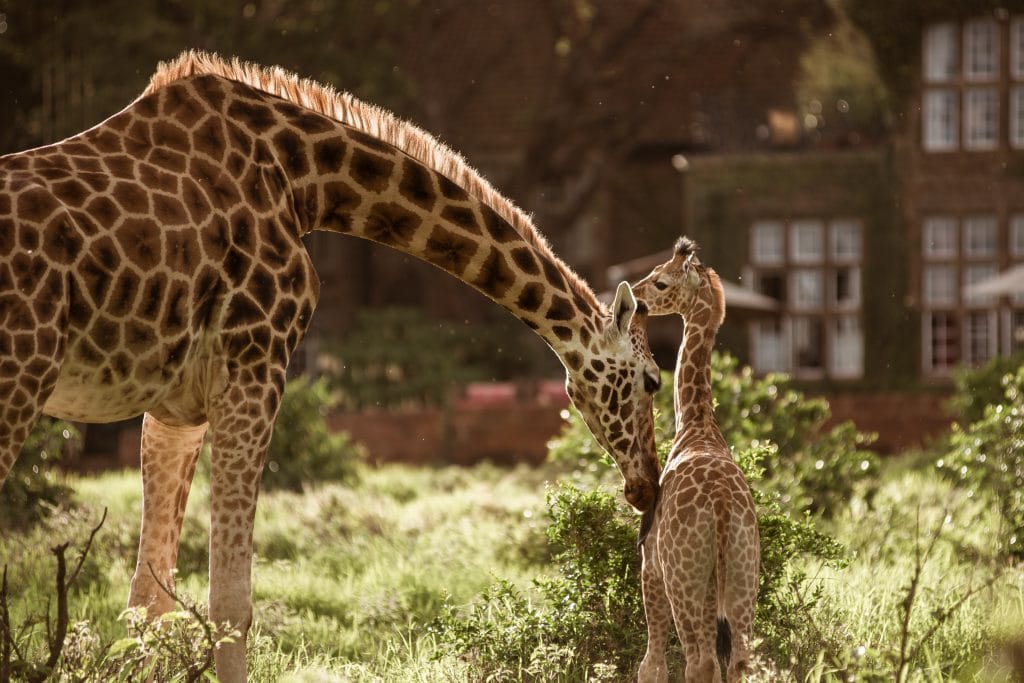 More about The Safari Collection >> online