On 5 May 2023, the fourth FORMDEPOT SALON took place, where FORMDEPOT became a platform for crafts, architecture and design. A total of 36 exhibitors presented their latest products. In addition to culinary highlights from various regions, lectures and workshops offered a well-rounded experience. For example, Gerhard Heinloth (Schotten & Hansen) and Stefan Knopp demonstrated live how they create unique one-of-a-kind wooden surfaces by playing with fire and water. Visitors also had the opportunity to get active and precisely adjust the colour tone of wood samples to their individual wishes using a special process. Here are the highlights of the FORMDEPOT SALON!
FORMDEPOT SALON DESIGN BRUNCH
This year's Salon Brunch was all about "Table Culture & Kitchen Cult". This popular event combined innovative craftsmanship with a high demand for aesthetics, design and quality, both on a culinary and craft level. In collaboration with Mayr Delikatessen, Goutez x Amador, Taupe, Van den Berg, Cult Café, Regner Wines and Amouro, FORMDEPOT treated its guests to delicious specialities from Austria.
The renowned chefs David Fleckinger and Julian Mitterbauer from Amador impressed the visitors with their exclusive spice sauce "Goûtez" and presented a show cooking of the extra class. In addition, guests at the salon were able to indulge in culinary delights with the exquisite cheese specialities from Mayr Delikatessen Kutschkermarkt, sweet temptations in the form of traditional "Reinkerln" from the Taupe bakery in Carinthia and sensual spices from Van den Berg in Graz, which added a special touch to egg dishes. It was truly a design experience for all the senses!
FORMDEPOT SALON DESIGN WORKSHOPS
Bernhard Heinloth (Schotten & Hansen) and Stefan Knopp gave a live presentation entitled "Inspiration Wood – Feeling Natural Surfaces" on how unusual techniques can be used to design wooden surfaces. In addition, Schotten & Hansen offered visitors the opportunity to create their own colour tone in wood in interactive workshops. Through decades of research, Schotten & Hansen has developed unique methods to transfer nature's colours to wood. These colours are derived from plants or minerals and blend perfectly with the natural colouring of the wood. They shimmer in the finest nuances and evolve over time. With elaborate formulas involving numerous work steps, the company adapts the original wood colour to the customers' individual colour preferences or allows them to create their own colour tone.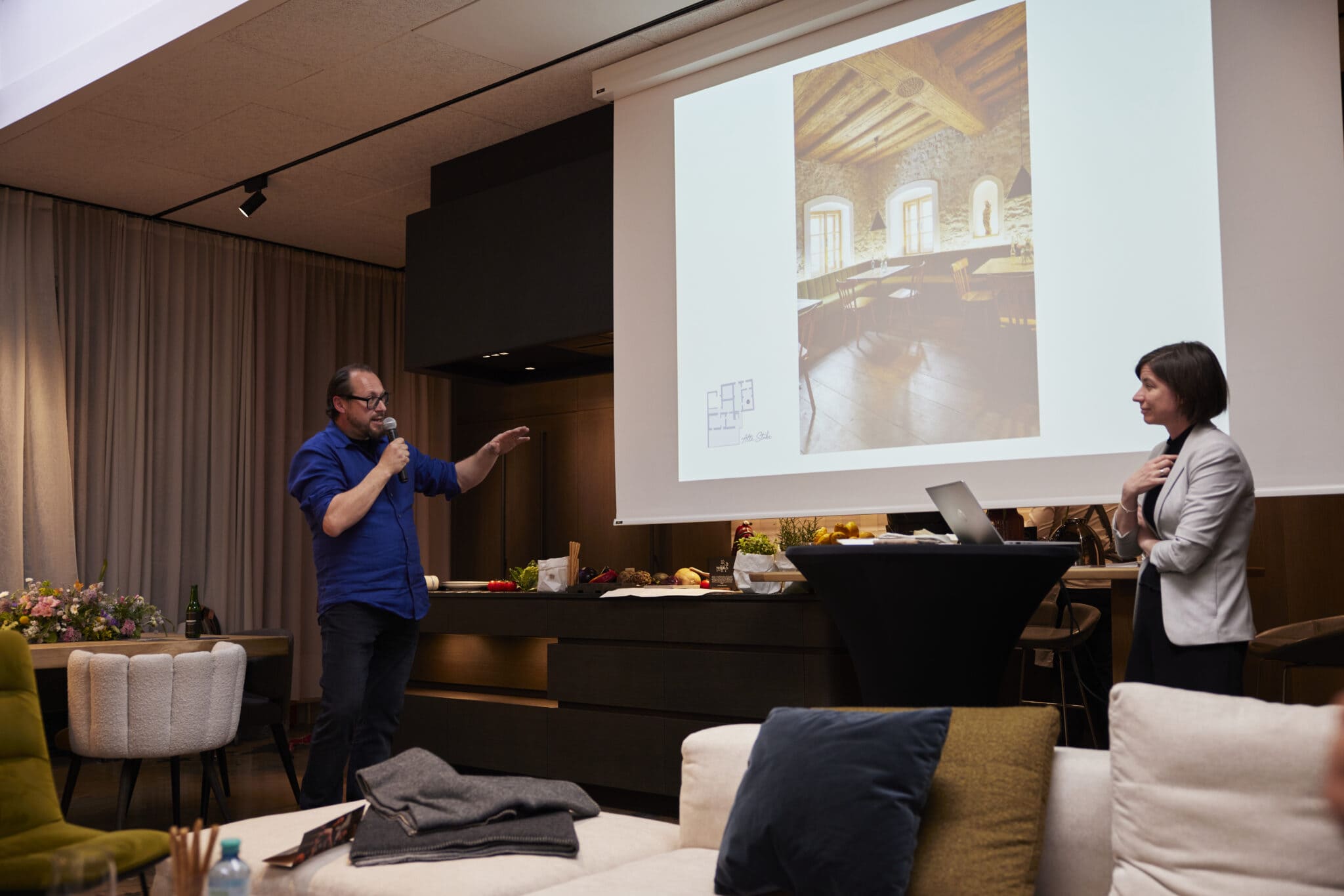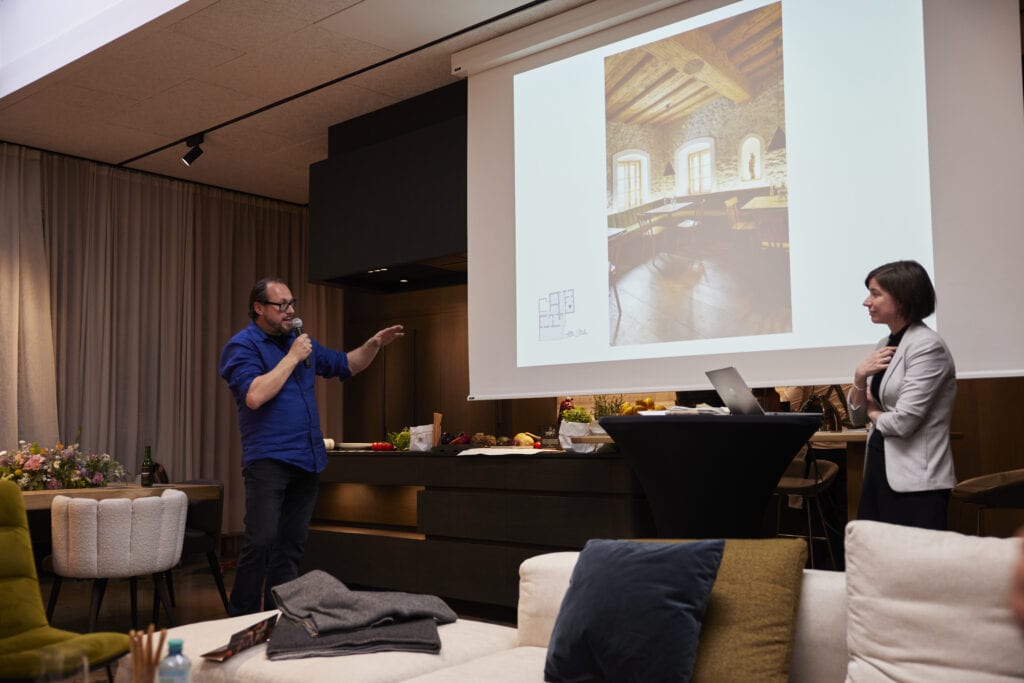 FORMDEPOT SALON TALKS
Gregor Wöckl opened the Salon Talks with a captivating lecture on "Atmospheric Design". As an interior designer focusing on the conception and design of spatial moods, experiences and functions, Gregor Wöckl uses basic elements such as structure, proportion and form. In addition, he supplements them with phenomena such as light, material, colour, texture and structure to create a unique and deliberate atmosphere in the space.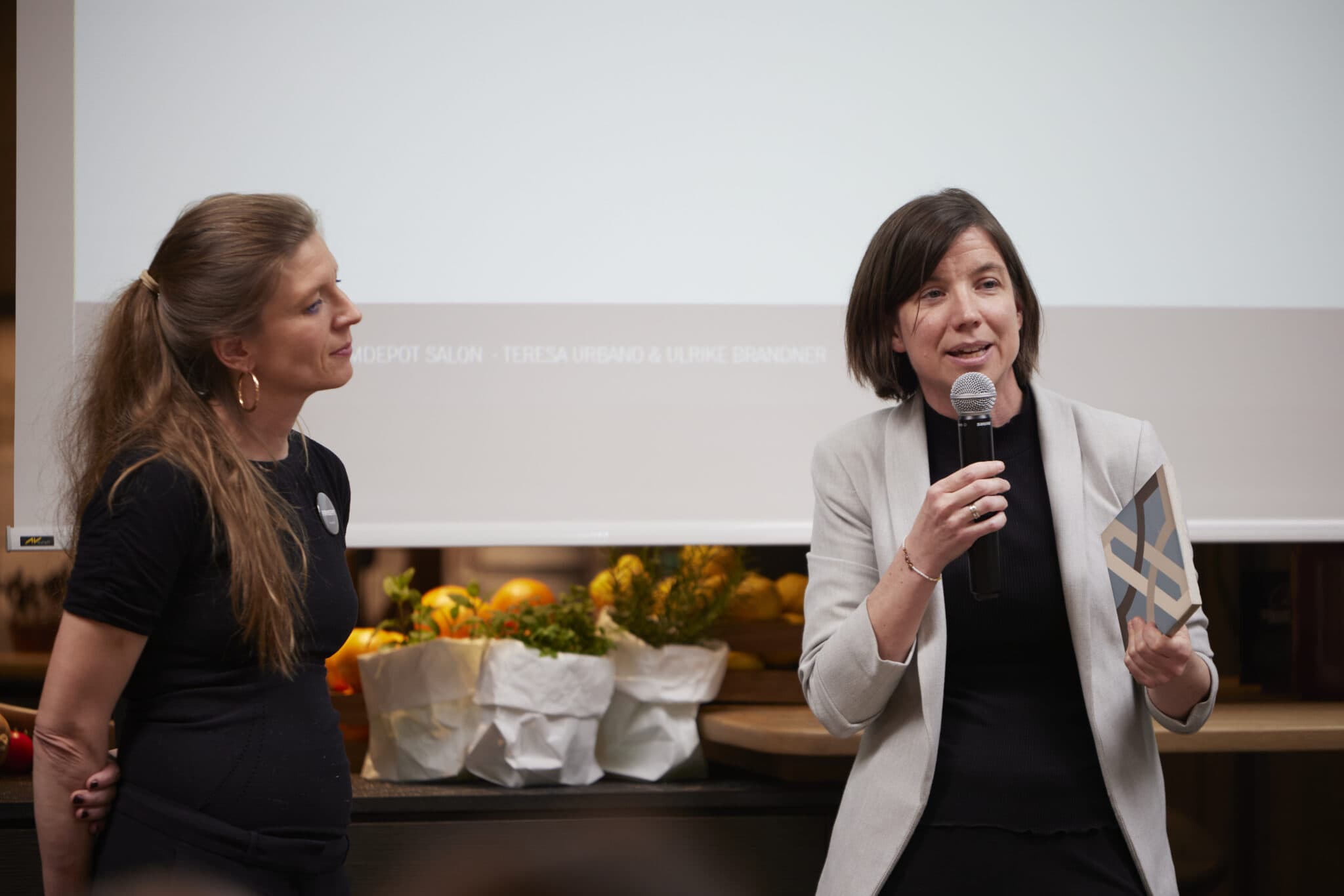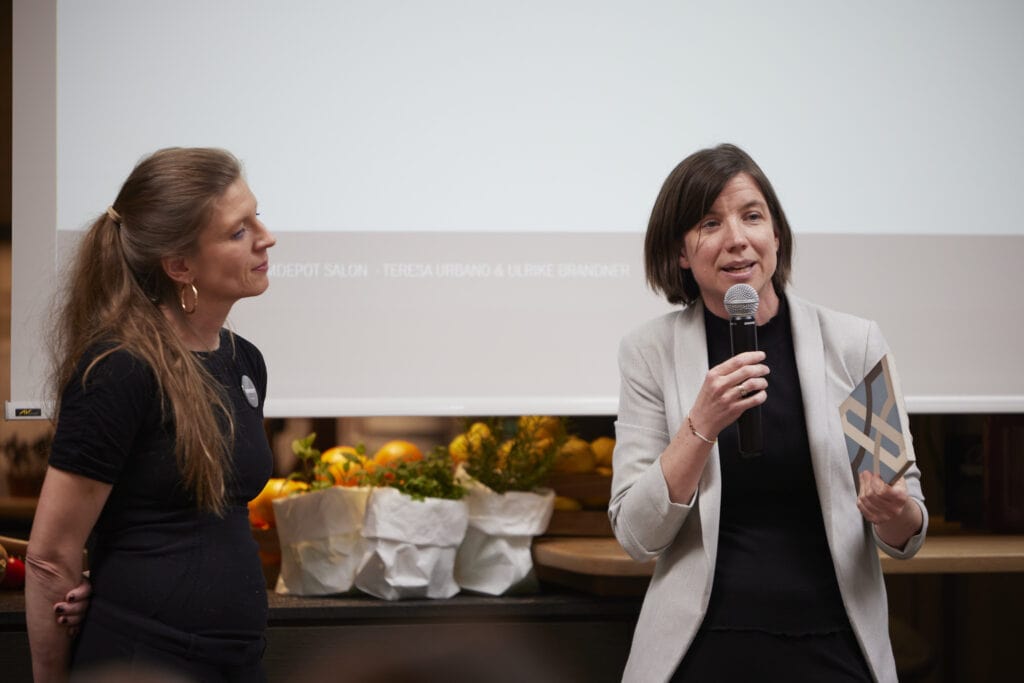 The second programme item was designed by FORMDEPOT members Terese Urbano (Filafil!) and Ulrike Brandner (Lauter Fliesen). They presented the history of tiles and fabrics in interior design with hand samples, expert information and best practice examples. The visitors gained profound insights into the design, the quality of the source materials as well as the processing and the sustainable and long-term use of both materials.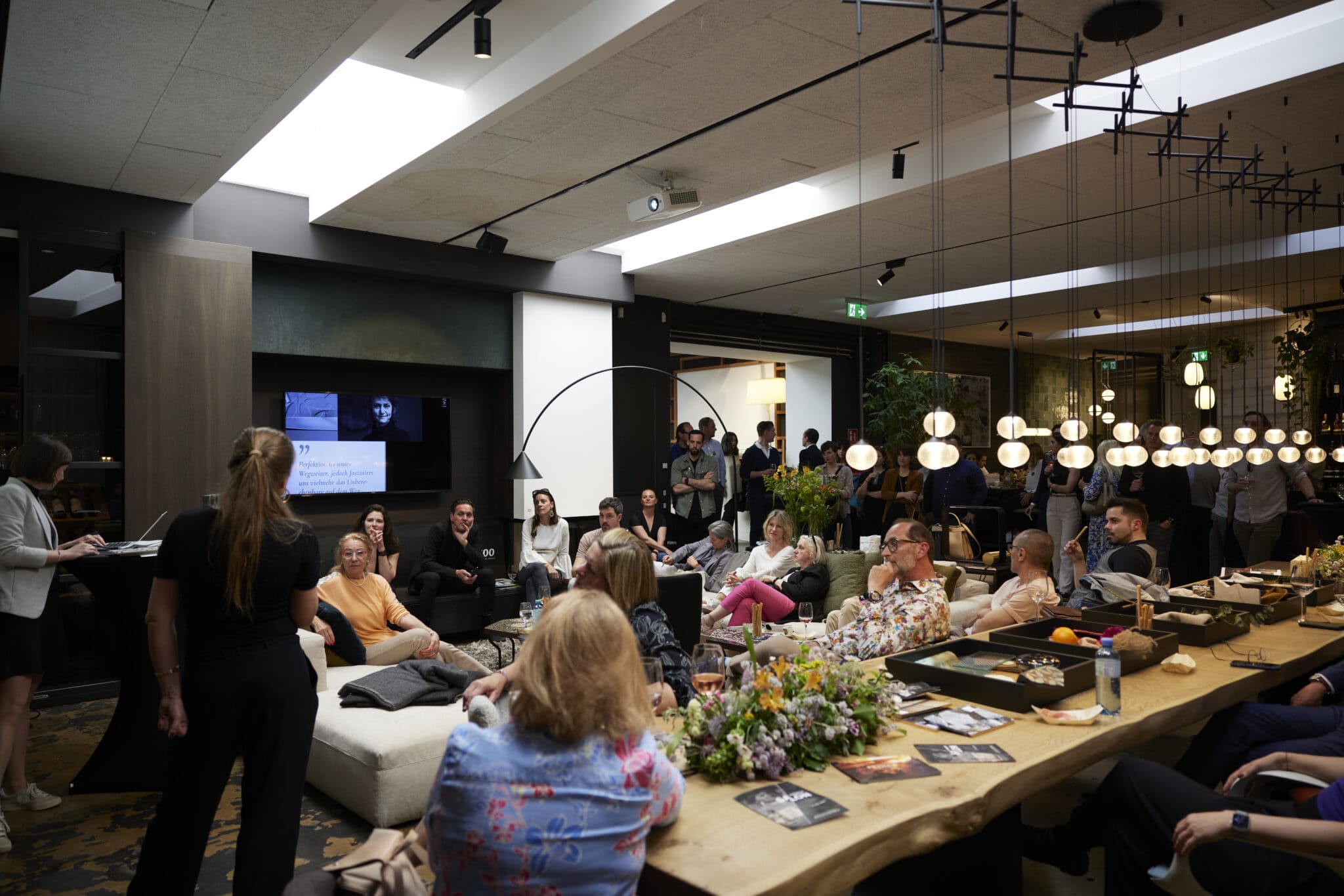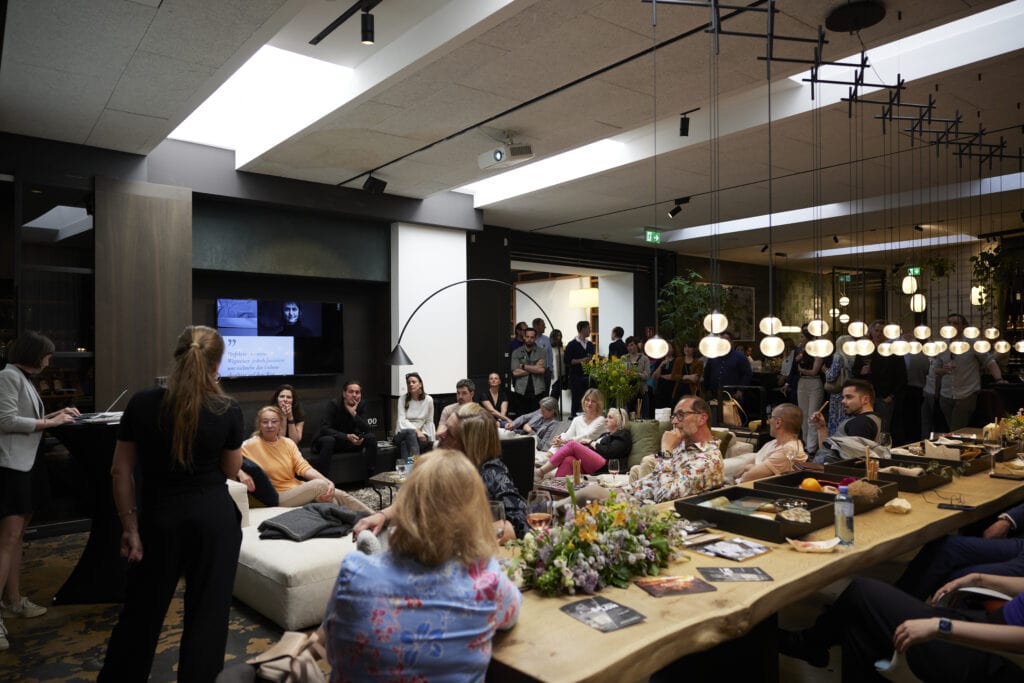 In the last part of the programme, the latest collaborative project of the FORMDEPOT family was presented: the boutique hotel REFUGIUM LUNZ. Joachim Mayr (Mayr & Glatzt) showed how the members of FORMDEPOT and their brand partners successfully brought their efficiency and craftsmanship to bear in reviving an old building and transforming it into a contemporary construction and design project.
Photocredits: Sophie Kirchner