Text by Konstanze Wagenhofer
---
In the second weekend of June, the Edit Napoli design fair in the San Domenico Maggiore monastery in Naples, southern Italy, gave an impressive insight into how closely fresh new design is connected to centuries-old tradition.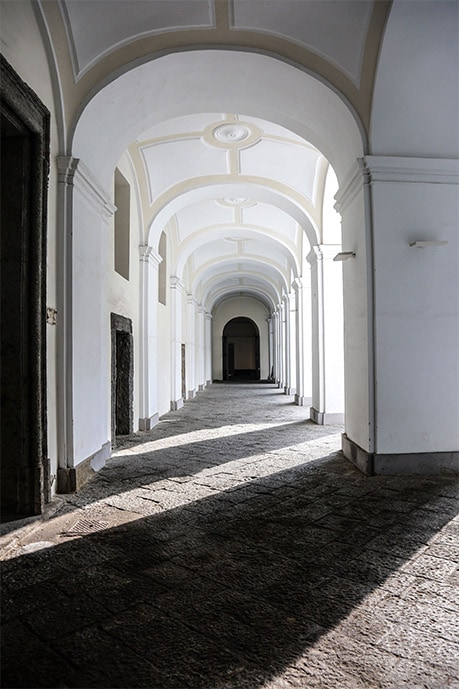 EDIT Napoli is an innovative design fair created to support, promote and celebrate a new generation of designers. It focuses on the rise of the designers who are at the forefront of a movement that is challenging the traditional chain of production and distribution.

EDIT napoli selects a specific group of international, independent producers, craftsmen and enlightened manufacturers, emerging as an autonomous force in contemporary design.

Welcome to EDIT, Welcome to Napoli.

Source: editnapoli.com
The choice of location is anything but random
Contrary to all the old clichés – from Mafia crime to mountains of rubbish – the city has in recent years become Italy's secret design hub. Rome and Milan may host the established scene, but vibrant Naples is the place for more innovative trends. That innovation is in part expressed in public spaces – take for example the "art stations" of the Metrò dell'Arte. A total of six underground stations on line 1 were designed by internationally renowned artists, and form in some cases a stark contrast to the sights above ground: churches, museums and castles, at the heart of a uniquely dynamic urban environment.
Metrò dell'Arte
Naples is all these things, and all are worth a visit.
People have lived on this site since 700 BC and Naples has layer upon layer of history to discover. Discover those layers quite literally on sightseeing tours from the "Napoli Sotterranea", the fascinating "underworld", to the Castel St. Elmo fortress high above the city.
Napoli Sotterranea
The many different levels can also be detected – with all the sense – in what can be quite bizarre streets. Take a stroll along the promenade, sample the many culinary specialities that (only) Naples has to offer, and explore the host of little craft shops and boutiques that disregard global uniformities.
The next EDIT Napoli will be held in 2020. In the intervening months, young designers on a residency Programme will be drawing inspiration from naples' richcrafts tradition. Join EDIT Napoli
---
Shopping
SALVATORE PICCOLO NAPOLI
Naples is home to one of the world's best shirt tailors. His name is Salvatore Piccolo, and he has been tailoring since he was 14 because his mother used to take him to the factory where she worked. After many years of successful business for private clients – who included both the King of Qatar and most of the Ferrari team – he began tailoring for stores around the world in his own workshop. Of course, he only works for the best. He still works with his mother: she is the one who checks whether the shirts meet their strict quality criteria.
salvatorepiccolo.com
Food Spot

MERCATINO DELLA PIGNASECCA
The picturesque Mercatino Della Pignasecca is the oldest market in Naples and genuinely impressive. Come and buy seafood, fruit and vegetables and traditional Neapolitan dishes you can eat on the move while soaking in the market flair. Displays with artistically arranged fish guts may seem unusual to us, but they are almost poetic. Via Pignasecca, 14–28, 80134 Napoli