Coralla Maiuri exhibited at Palazzo Visconti her surprising and entirely hand-decorated table sets. The novelty is the Chestnut line of the Piazza del Popolo collection, which is has been presented to the public for the first time during the Fuori Salone 2021 in Milan.
The dishes were displayed in the so-called "gentlewoman's room", which contributed to the dreamlike sensation that the artist Coralla Maiuri transmits with his work.
A table service with many references: from the complexion of a beautiful woman to the fleshy pulp of chestnuts, to the terracotta floors and roofs of rural and princely homes, to the earthenware floors of our antiquity.
The uniqueness of Coralla Maiuri's dishes is not only in their timelessness and beauty, but in being all united by the visionary matrix, and in being decorated by deliberately forgetful hands that make everything they decorate a unique collector's item.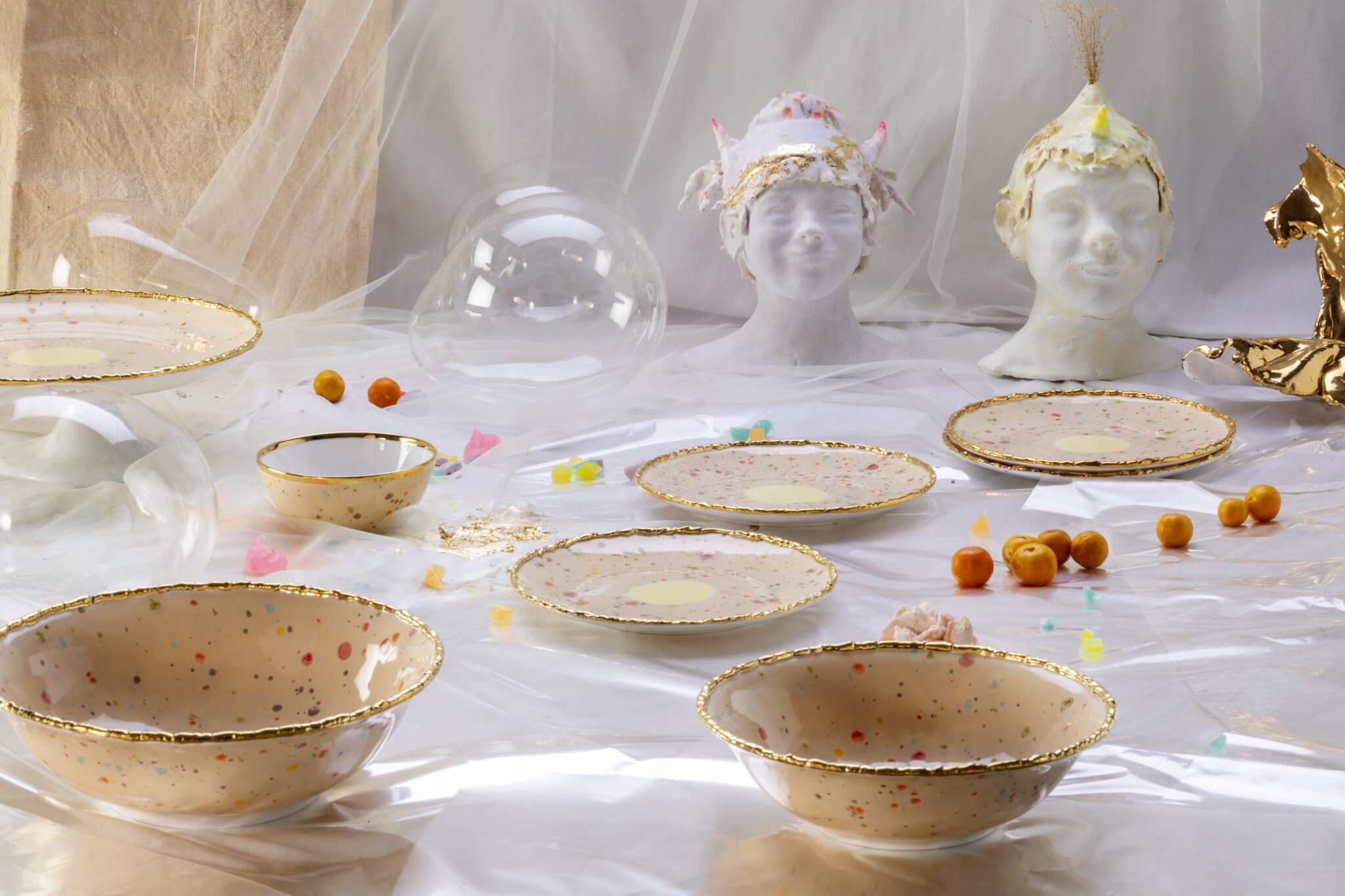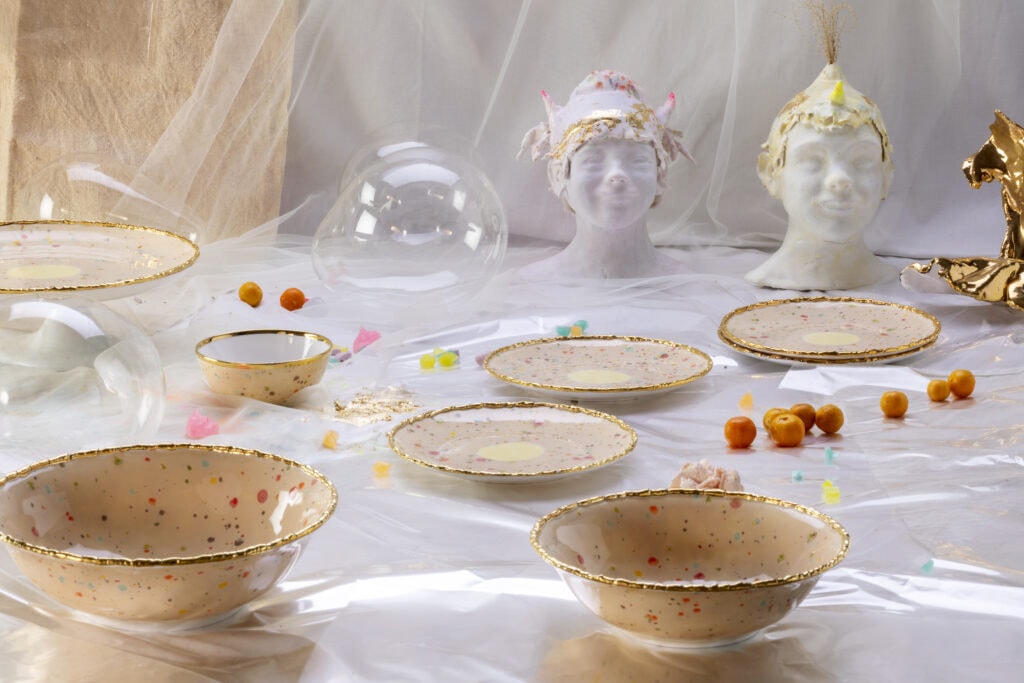 Chestnut
First introduced at Milan Design Week 2018, the Piazza del Popolo collection is named after a Roman landmark, at the heart of Roman everyday life. It is inspired by simple Italian artisanal pottery. Coralla Maiuri has reinterpreted and decorated it in a personal way. The Piazza del Popolo collection plates are characterized by their unique golden crackled rim; in addition the dessert plates are offered also with a golden drop edge décor as an alternative. The collection includes five lines, Blue Marble, Confetti, Celestial, Berry and now Chestnut.
The chestnut color of this collection is a tribute to 'cotto', as terracotta floor tiles are called in Italy. Cotto is the most ancient type of floor tiles, adorning modest kitchens as well as majestic renaissance dining rooms. The original golden crackled edge emphasizes the warm sandy surface covered with multicolor dots and the bright yellow splotch at the center, or alternatively the elegant white surface with the sandy, dotted décor at the center. The dessert plates are available also with a golden drop edge and the sandy, dotted splotch at the center, while the surface may be either yellow or white.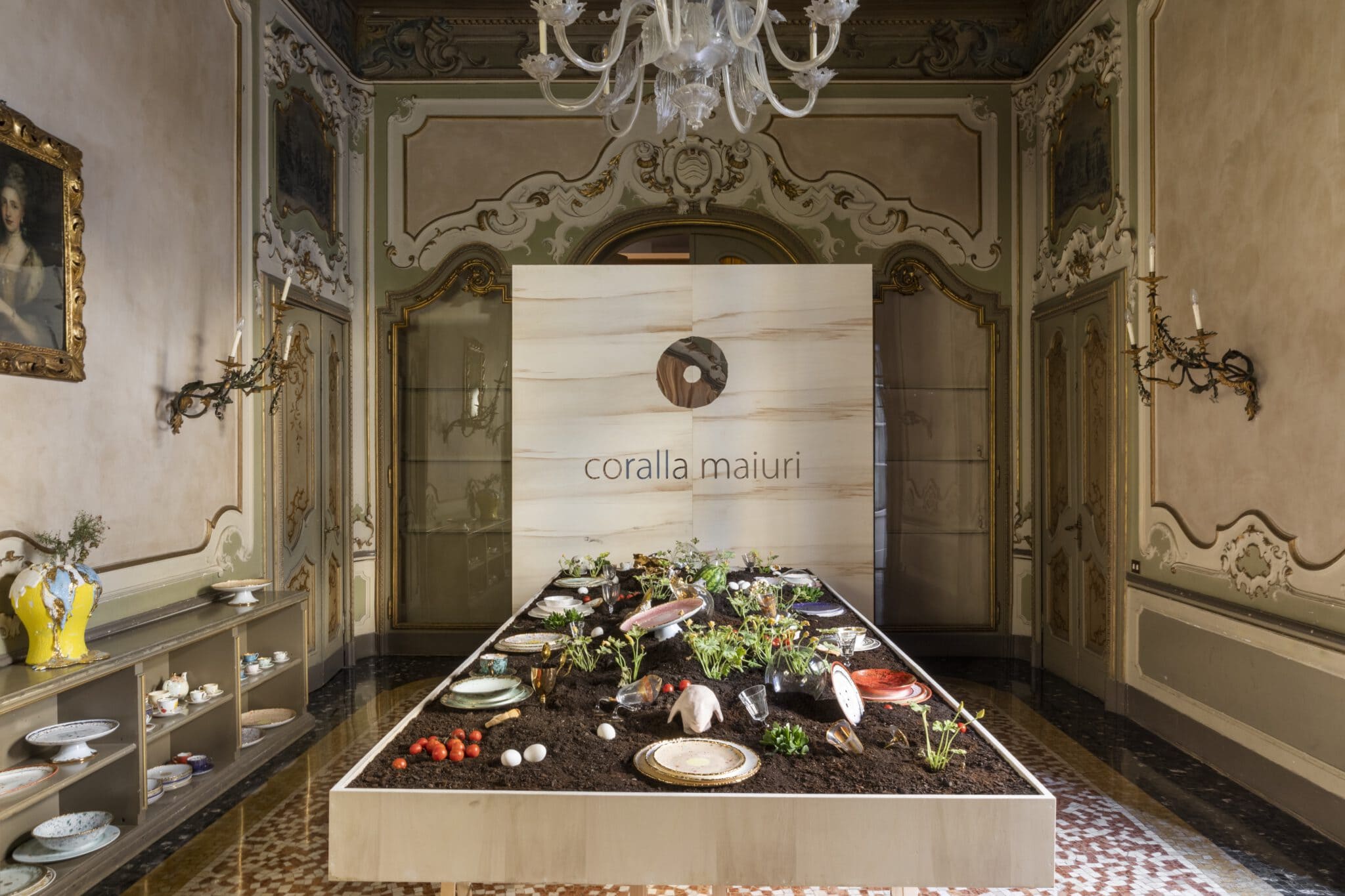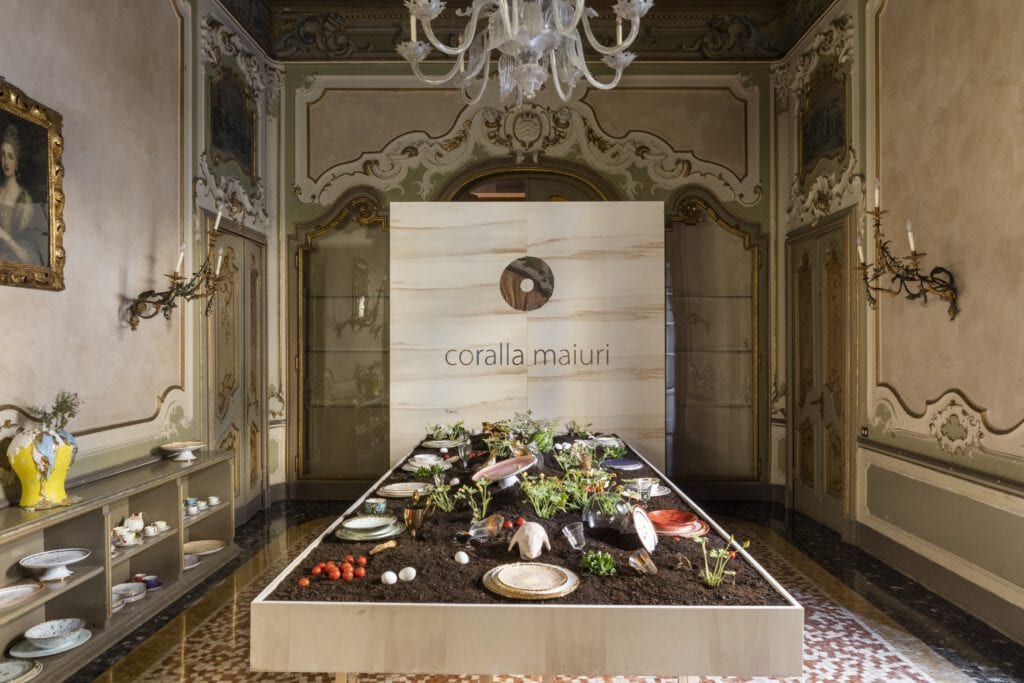 Photos: Serena Eller
---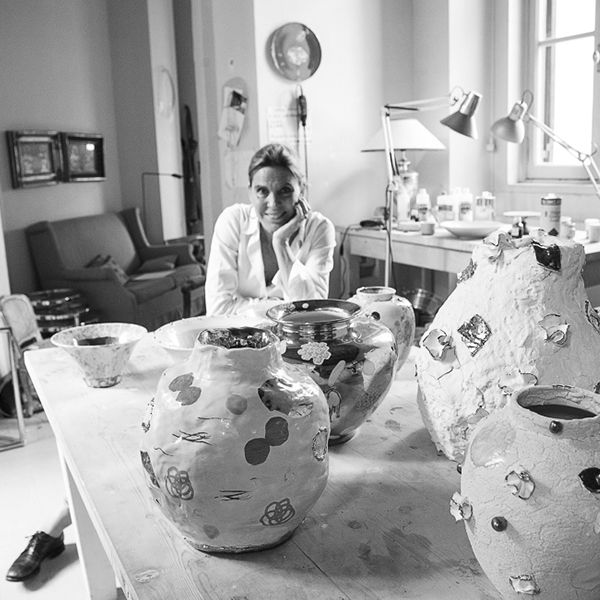 Coralla Maiuri is an artist who lives in Milan and Rome and whose work has been exhibited around the world. Resulting from experimentations with various materials, her ceramic and porcelain creations are inspired by her passion for nature and are crafted and decorated by hand. Her vases and jars create dynamic universes, while her collections of china comprise six series inspired by Roman Renaissance and Baroque styles, named after the six rooms in Villa Borghese Gallery in Rome.
Photo: Coralla Maiuri, artemest.com