Tea ceremonies have been a tradition in many cultures, especially in Japan, for thousands of years. Today, they are being revived as a practice to escape the fast pace of everyday life. Juskani Alonso created the ideal tea service for this purpose: a sculptural walnut monolith serves as a rack for three oak bowls that can be arranged in different ways.
With the Camelia tea set, there's nothing more to do than to celebrate drinking tea: rather than quickly pouring hot water over a bag, drinking this ancient beverage is turned into a ritual for mindfulness and relaxation. Slow down with tea!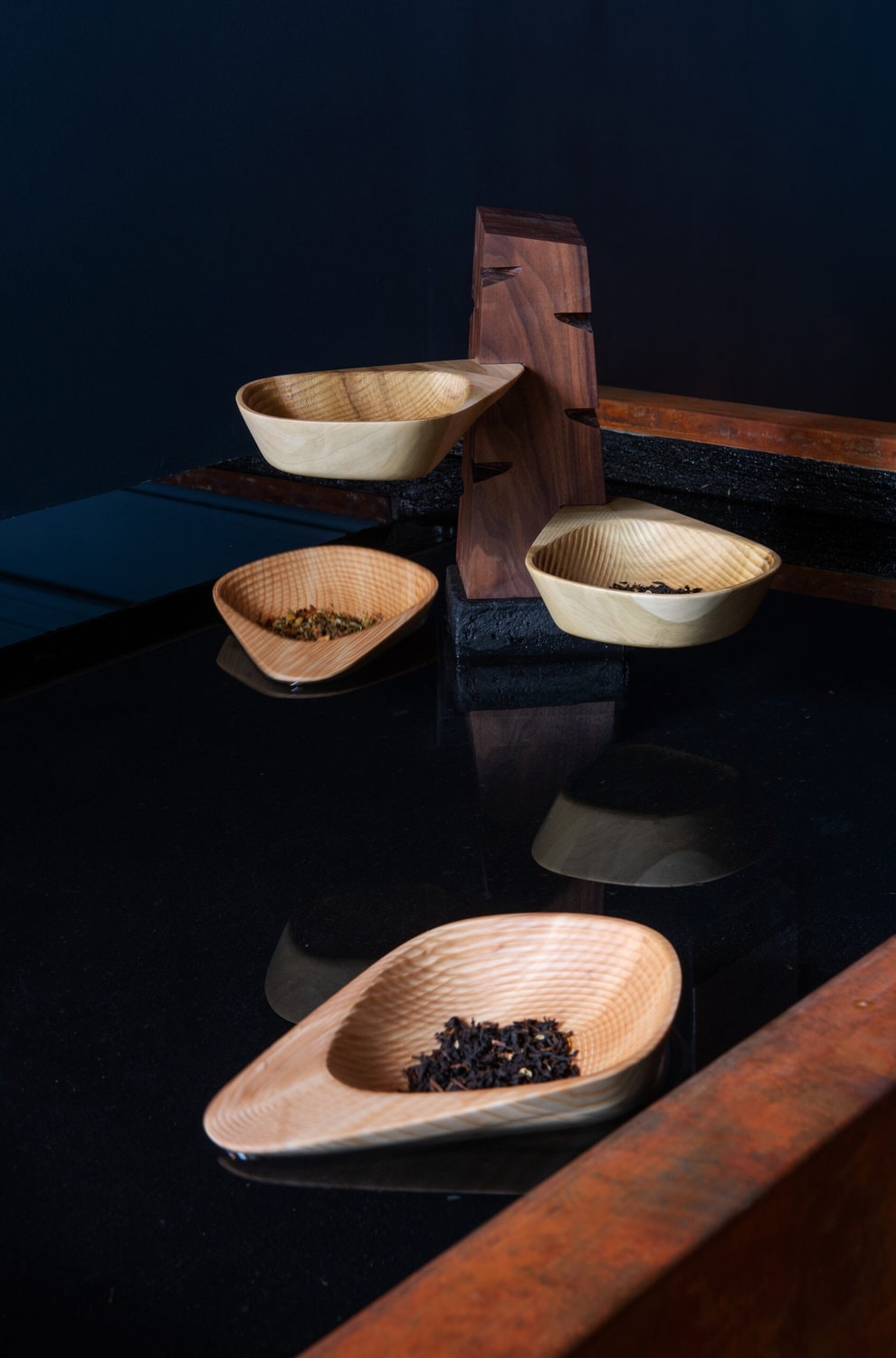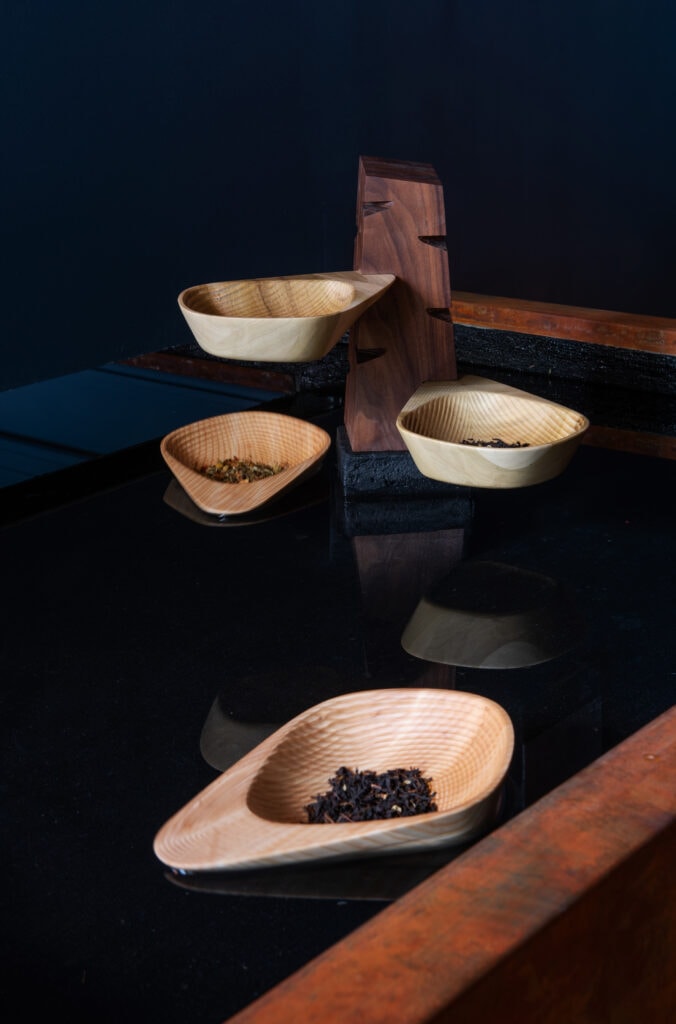 About
Year: 2019
Material: Walnut and oak wood
Measurements: 25 x 45 x 45 cm
Weight: 1.8 kg
Category: Product Design
Designer: Juskani Alonso
Producer: Se'Wá Productora
Joined World Wide Things Collection (WWTC): 2019
Juskani Alonso for Se'Wá Productora, Camelia Tea Set, € 210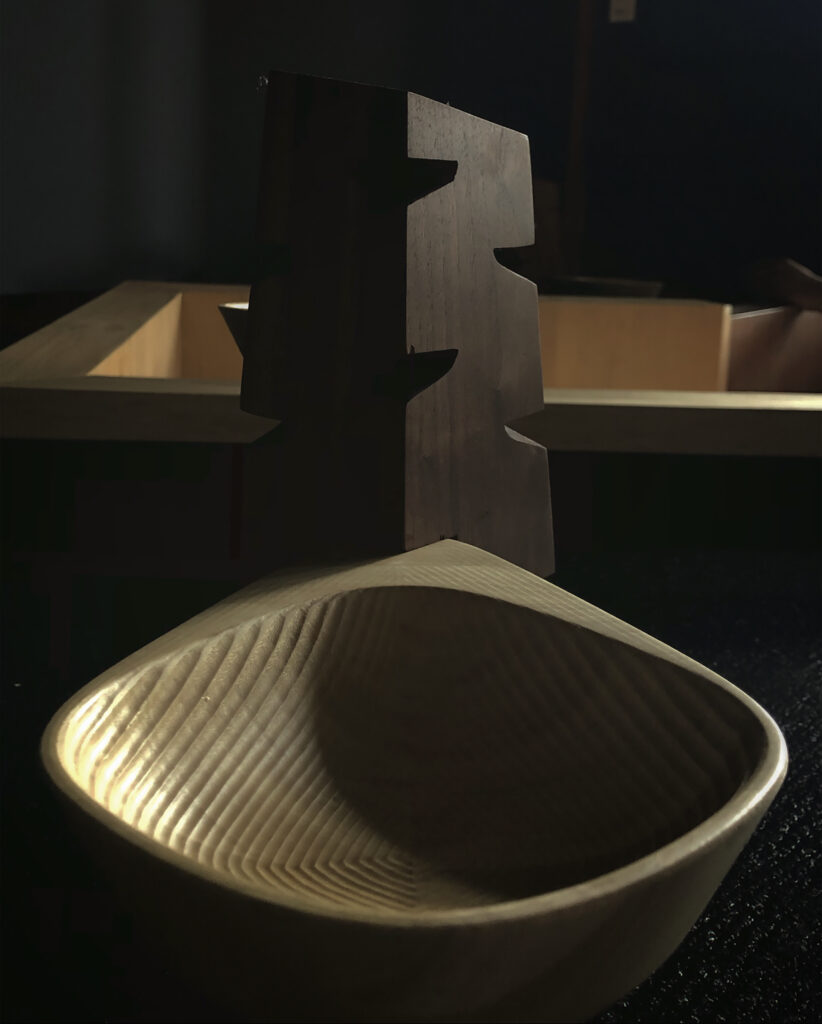 The Designstudio
Founded in 2013 in south of Mexico City, and specializing in product development, furniture and interior design, the projects by the designstudio combine the knowledge, stories and experiences of those involved, including the social, economic, material and productive factors that converge around a project, creating integral solutions and unique design experiences.
In doing so, the multidisciplinary studio is in constant search of representing Mexican cultural richness through design in the face of a global panorama, combining techniques, materials and different scales.
Photos: Juskani Alonso
Design Cities >>
---
Puebla