Where Scandinavia meets Southern Europe – Set in the Mediterranean hillside just north of Barcelona, the private family home in Cabrils exudes an honesty in its design language.
About half an hour North of Barcelona, surrounded by the hills of Cirers and Montcabrer, one will find the city of Cabrils among abundant forests of pines and oak trees. Here an expat family is looking to settle in a private home, nestled in the hilly terrain.
"Whenever we design a home, a hotel, an office or a retail space, we strive for a holistic approach – there should always be a strong connection between the place, the need, the space, the materials and all the details. That's how a lot of our design products are created – out of a real need for a real place. I think that's why we found it so fascinating to also design shoes that are connected to our aesthetic principles and our way of thinking about architecture."

– Jonas Bjerre-Poulsen, Norm Architects
Norm Architects have worked to remove clutter and excess elements within its structure to give it a light and airy expression, blurring the lines between inside and outdoors, while creating a natural and comfortable flow through the space.
The architecture is open and light, with a stunning view of the coast. Scandinavia meets Southern Europe as the chosen materials, like concrete for the floors and light oak wood in the kitchen and built-in elements, not only suit the Spanish climate, but also enclose and exude Scandinavian minimalism. Small nooks and rooms with a cosy and warm atmosphere contrast the otherwise open architecture to create a dynamic space.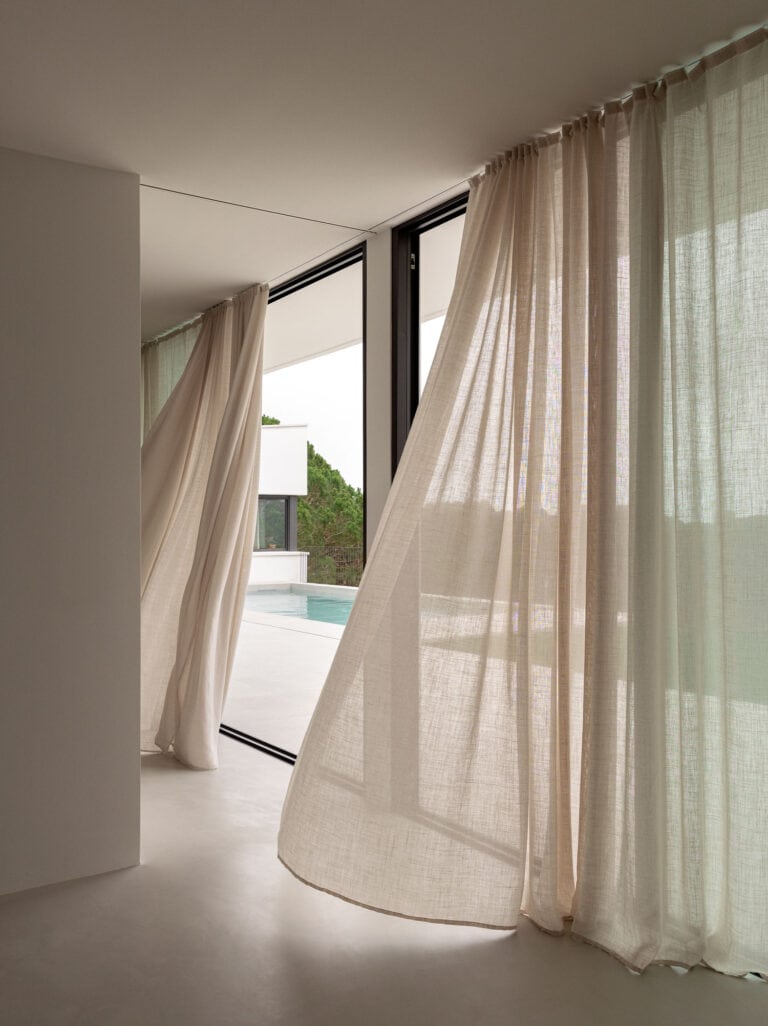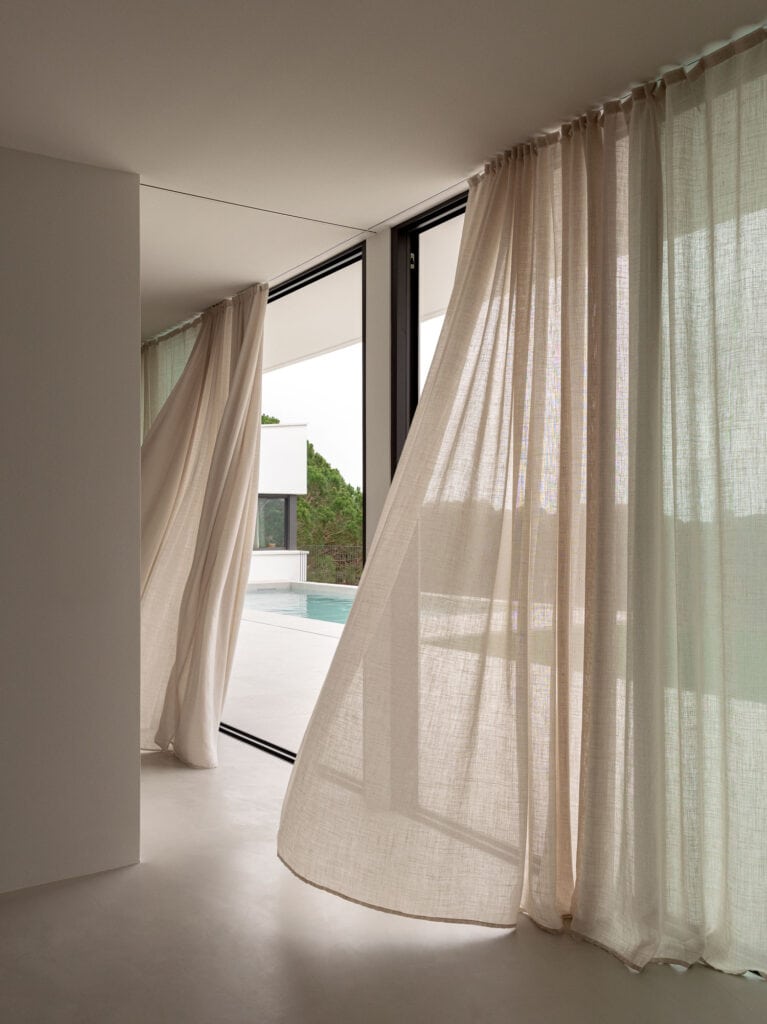 "We freed the structure of the house in the hills of Barcelona from clutter and superfluous elements. In this way, the house appears light and airy, blurring the boundaries between inside and outside, creating a natural and pleasant flow through the space."

– Peter Eland, Norm Architects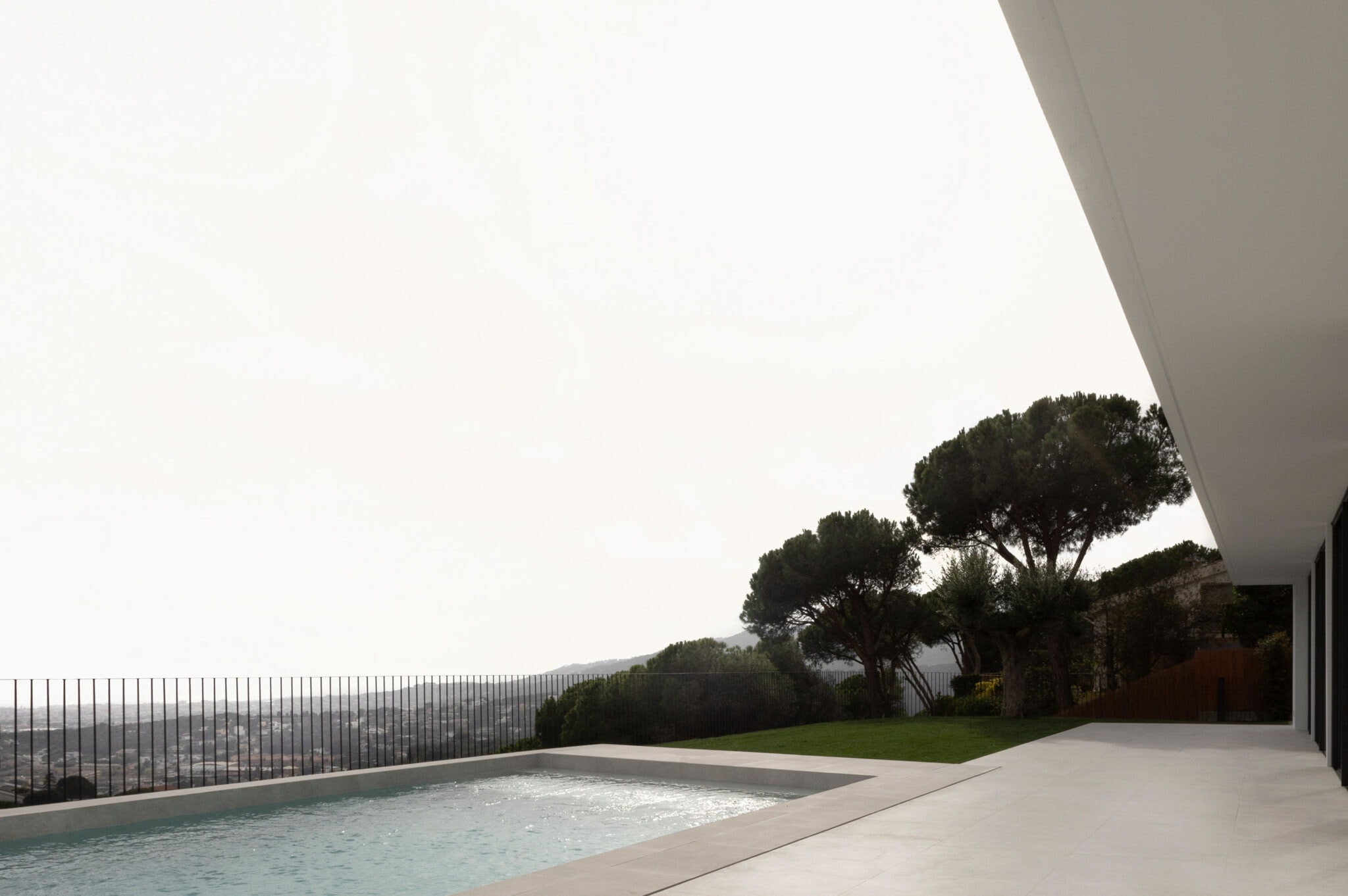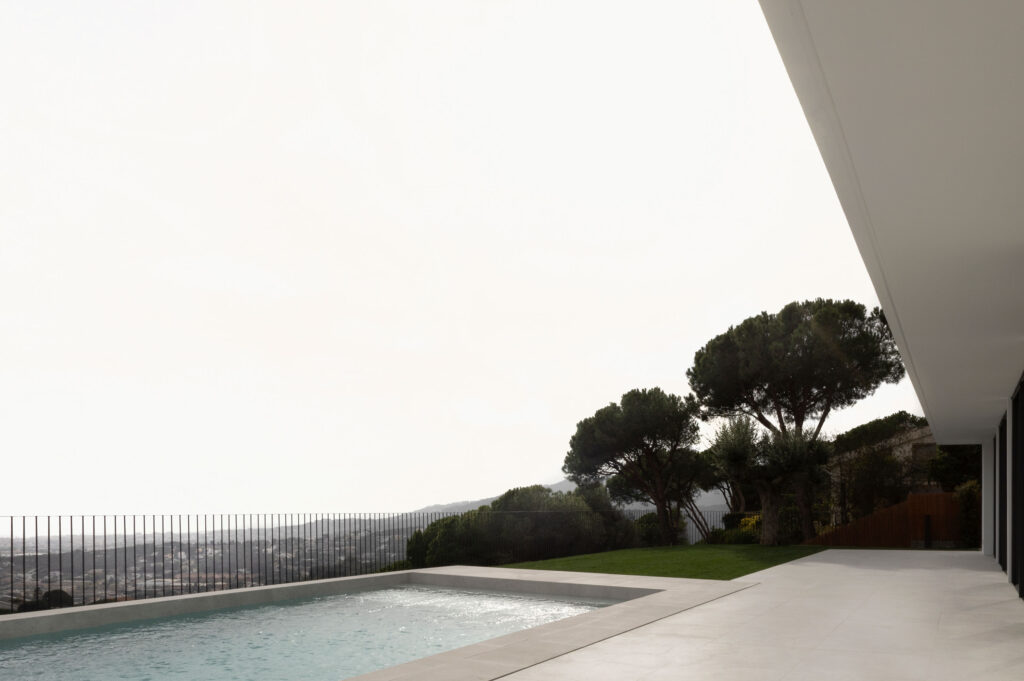 More articles about Norm Architecture >>
Norm Architects online >>