Big City. That's the name of the latest and biggest piece of work by Austrian artist Alessandro Painsi, who has installed Denmark's largest indoor artwork in an apartment building in Aalborg.
20 metres high, spanning six floors, with a total of 19 artworks mounted together as a collage – an oversized piece consisting of many smaller ones. Why not make the biggest collage ever, was the question, and the wall in the modern apartment building was perfect for it. It all came about because the Galerie Wolfsen and curator Rasmus Peter Fischer brought Alessandro Painsi together with a real estate investor and art-lover who wanted something special for his tenants.
When I saw this unbelievable space, I quickly had the idea of making small collages and combining them into one large one,

says Painsi.
The collage enables the inhabitants of the building, to see different parts of the artwork up close from each floor.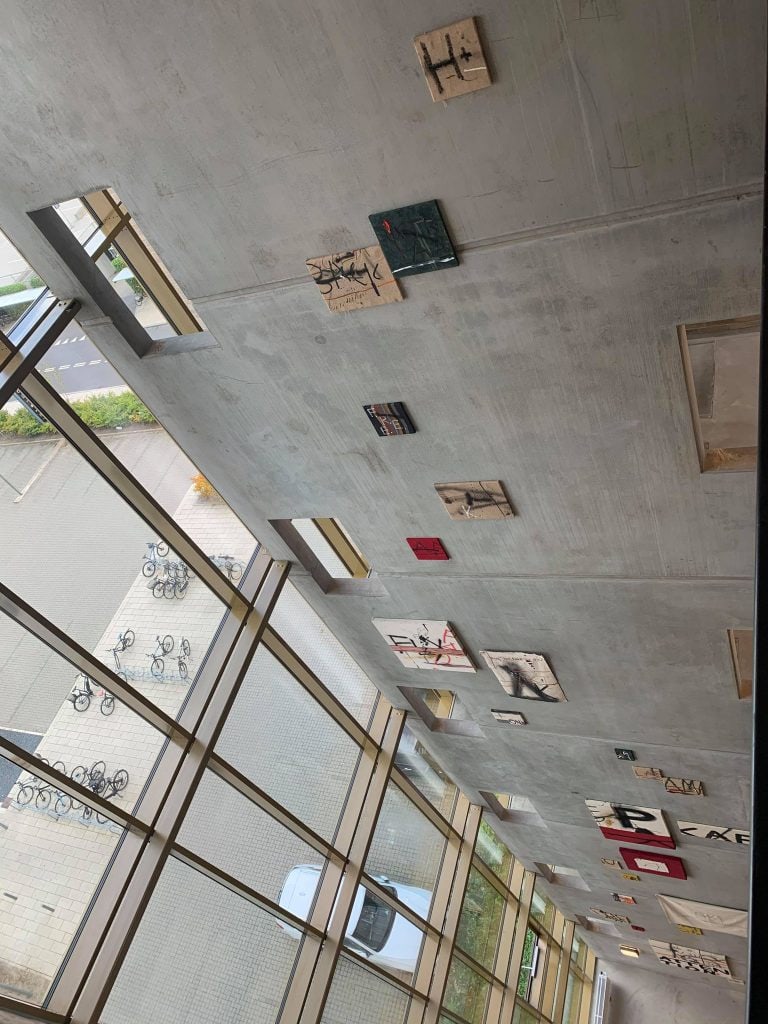 The collage contains an original artwork that adorned the cover of the summer issue of THE Stylemate.
Big City
Painsi's work carries the title Big City, which is also the title of the overall collage. The individual pieces are minimalist and abstract and consist of words, phrases, faces and letters. "Every observer can develop their own stories of what it's about and find their own associations." But creating something on this scale wasn't the main idea, it was simply about making the most of the wall.
Since then, everything has looked smaller somehow, even if the canvas is several square metres,

laughs Painsi.
In response to the question as to what he associates with the term "value" in art, he replies: "The value of art shouldn't be linked with prices. The value has to lie in the art. If it's not good, any value is lost."