UNESCO Cities of Design – World Wide Things Collection
---
The furniture line ORTO by zweithaler is based on a structural design principle, which results in structures that are stable without any connectors. The horizontal MDF boards of the shelf ORTO 53 are held up and locked by skewed wooden poles, which allow for flat pack delivery and tool-free mounting. The exceptional design piece can be used in various environments and be filled with books, design objects, centrepieces or emotional memories.
As the smallest of its kind in a series of projects, Orto translates this structural principle to a domestic scale. Its spatial structure establishes a sculpural, but also functional container for precious and everyday objects. As the construction relies on exact positioning of the poles, coloured MDF was chosen as material for the horizontal boards – contrasting with the hue of poles and topside made out of beech.
The structural principle relies on precise positioning and rotation of the holes, which can only be achieved by industrial robots in reasonable time.
The furniture line was developed in cooperation with Mutamo, a partner for independent low-volume production. Its design is tweaked for regional production and sustainable packaging and shipment.
About
Year: 2018
Material: Beech wood, coloured MDF
Measurements: 88 x 118 x 32 cm
Weight: 28 kg
Category: Interior & Furniture Design
Designer: zweithaler – contact per email or phone +43 664 404 33 57
Producer: Mutamo – contact per email
Joined WWTC: 2019
Purchase
Buy online at Mutamo here
Price in € (incl. Tax): 740,- (Status Spring 2019)
Photos: Günther Linshalm
---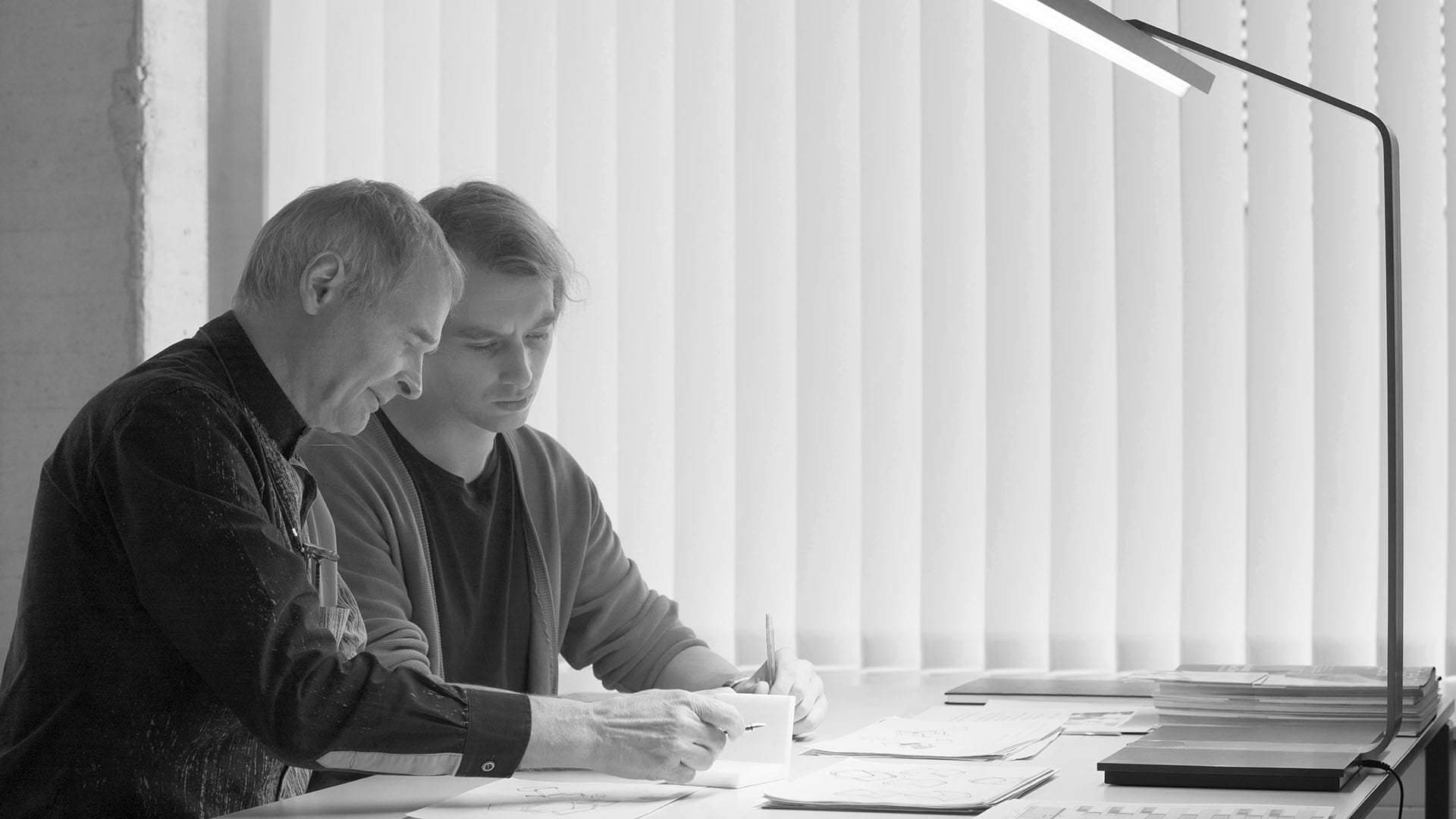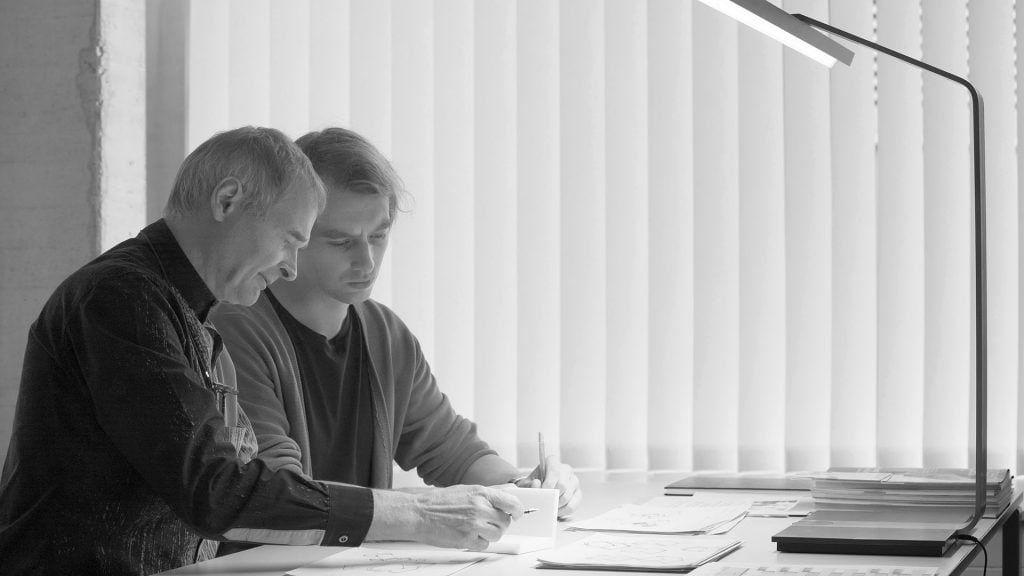 studio zweithaler

Founded in 2016 by Benjamin und Markus Pernthaler, the design studio zweithaler combines experience in product development, design and architecture. Their works, including consumer products, furniture and luminairs, deal with the search for authentic solutions in terms of fabrication, usability and context.
---
Graz