This is how to defy the autumn blues: INA KENT celebrates its 15th birthday with another SPECIAL EDITION – popular INA KENT classics shine in fearlessly vibrant hues and exciting textures for this year's birthday collection. The effect? They add glamour, buoyant optimism and a whole lot of attention to any look.
Colours:
Rainbow royal blue
Retro-futurism meets street style. Rainbow royal blue is a bright, intense capri blue with an iridescent hologram effect.
These styles are available in rainbow royal blue: MOONLIT ed.2, X.LOMI ed.2, ILU ed.3, BALL'N'CHAIN ed.1
Neon pink
Sweet and romantic my ass – unlike traditional pinks and pinks, neon pink looks rebellious and cool. In keeping with the current "hot pink" trend, this self-confident colour creation represents the perfect mix of punk and hotness.
These models are available in neon pink: MOONLIT ed.1, X.LOMI ed.2, ILU ed.3, BALL'N'CHAIN ed.1
Honeycomb pearl
Elegant, modern and easy to combine: The shimmering off-white shade is reminiscent of precious mother-of-pearl and looks particularly good on embossed, vegetable-tanned leather.
These models are available in honeycomb pearl: MOONLIT ed.2, CHIEFY ed.1 (in combination with the silvery metallic tone crackled rock crystal), X.LOMI ed.2, ILU ed.3.
All models are made of leftover leather.
Models:
MOONLIT ed.1 & ed.2: Modern classics
Simple & classy: the simple and lightweight Everyday Bag is the brand's best-selling bag. MOONLIT ed.1 & ed.2 are particularly versatile – the flexible carabiner rings and adjustable shoulder straps transform them effortlessly into a clutch or hip bag. MOONLIT ed.2 also has an additional outside compartment.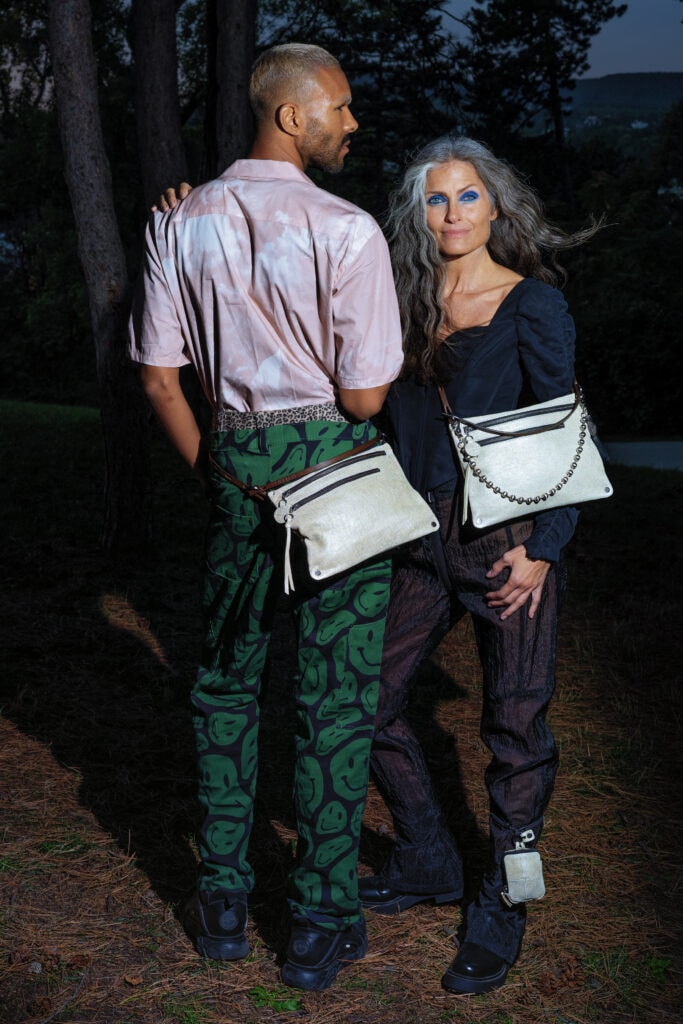 X.LOMI ed.2: Little darling
Never again without: the practical unisex bag X.LOMI ed.2 is a micro bag as well as a mini purse and offers enough space for cards, keys and earpods. The best part? Thanks to the adjustable drawstring, it can be worn as a shoulder bag around the neck or as a crossbody bag. As an add-on, X.LOMI ed.2 works as a casual-practical hip accessory on the belt loop or in combination with many other INA KENT models.
ILU ed.3: Slim & chic
Pay more elegantly: The stylish wallet impresses with its slim silhouette and characteristic dividing seam. Banknotes, credit cards, smartphone and cosmetic essentials can be stored effortlessly and well organised.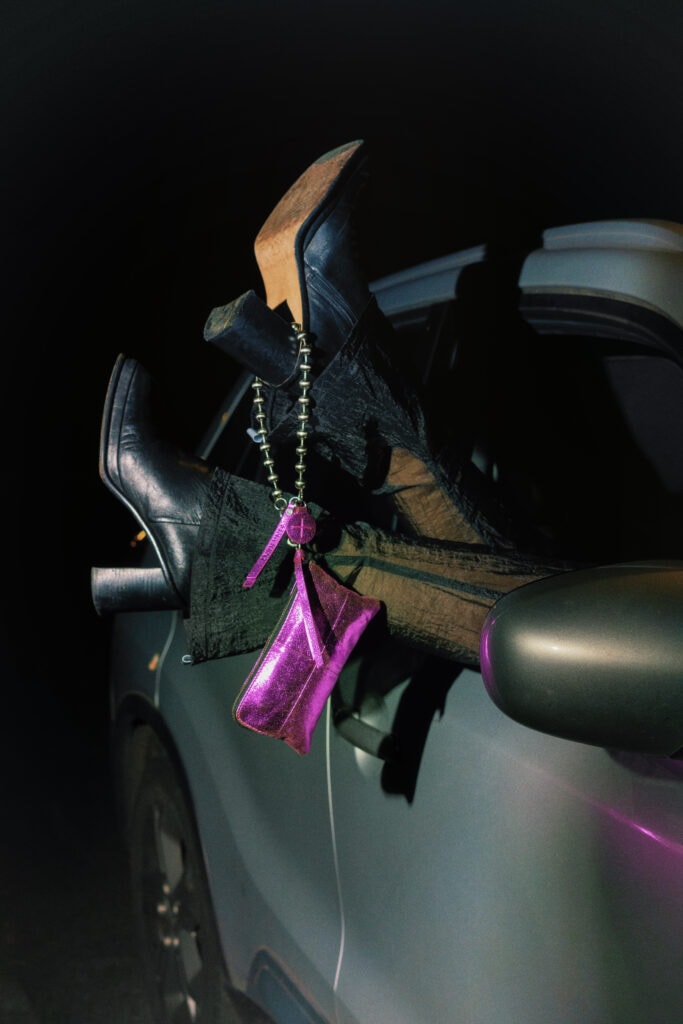 BALL'N'CHAIN ed.1: Cool appendage
Catchy and versatile: the silver-coloured key chain can be styled classically as a lanyard, chain strap, cool necklace or edgy accessory on jeans or bag.
KEY LUG ed.1: Keep it simple
In the spirit of the zero-waste idea, designer Ina Kent created the KEY LUG ed.1 lanyard exclusively for this year's Special Edition. The cotton keychain is made exclusively from leftover cotton and leather scraps.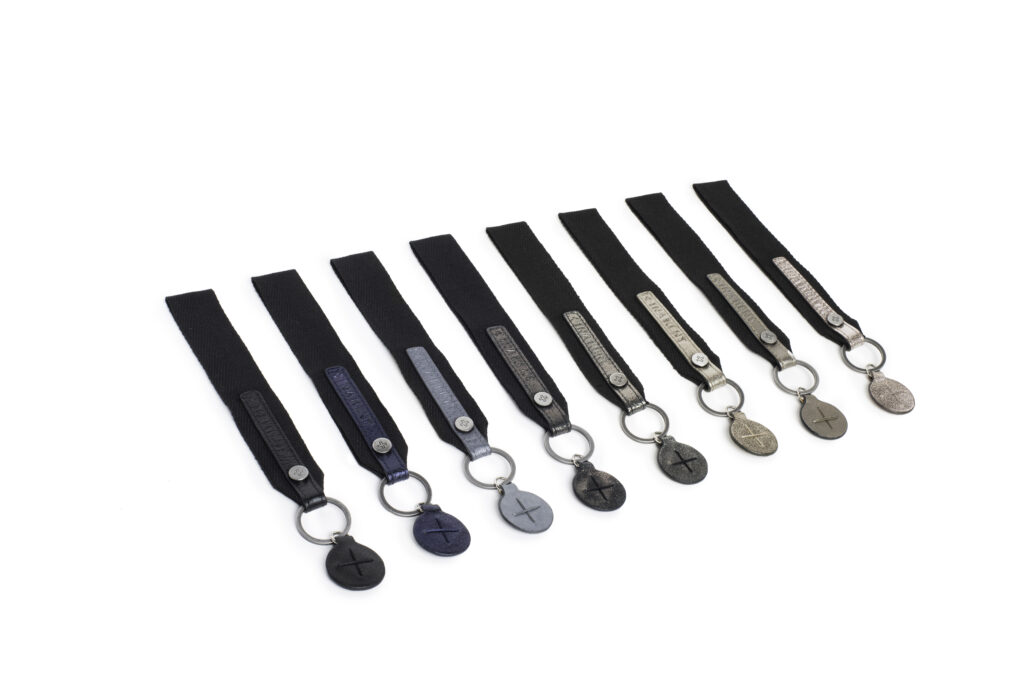 ABOUT INA KENT
Beautiful, timeless, multifunctional: when design autodidact Ina Kent founded her eponymous label in Vienna in 2007, she had neither status symbols nor seasonal statement bags in mind. Her counter design? Less can be more. Minimalist aesthetics, high-quality materials and smart details at an adequate price have characterised INA KENT's unique style ever since. Her bags underline the personality instead of dominating it. They are worn – not presented.
Bags tell stories: INA KENT creates modern classics that fit perfectly into the lives of modern women with their timeless elegance and functional design and appeal to all generations. The high quality of workmanship and choice of materials make them favourite items that will be worn with pleasure even after many years. This is sustainability in the most original sense.
At the same time, INA KENT bags are made for the complex demands of everyday life: depending on the mood and occasion, most models can be transformed effortlessly and flexibly into several carrying options such as clutches, crossbody bags or backpacks. In addition, their well thought-out interior offers space for things that are important: Mobile phone, tablet, umbrella – everything has its place.
Photocredits: Kemara Pol, INA KENT