Time to let go!
Sigmund Freud saw dreams as puzzling enactments of our subconscious that allow our repressed wishes, anxieties and passions to be brought to life. He also recognised in them all the characteristics of fully fledged psychosis, including mania and hallucinations. Nevertheless, he was convinced that dreams have meaning and considered them to be the "royal road to the unconscious".
This was obviously a hot topic of conversation towards the end of the 19th century, as around the same time representatives of the art of Symbolism discovered dreams, ecstasy and trance-like states as a source of inspiration for what were often decadent or absurd artistic creations that mixed mania, mysticism and lust in a dreamlike way. Take for example a naked lady walking a pig on a lead (Pornocrates by Albert Bertrand, 1896) or wickedly beautiful chimeras luring young men towards their doom (Oedipus and the Sphinx by Gustave Moreau, 1964).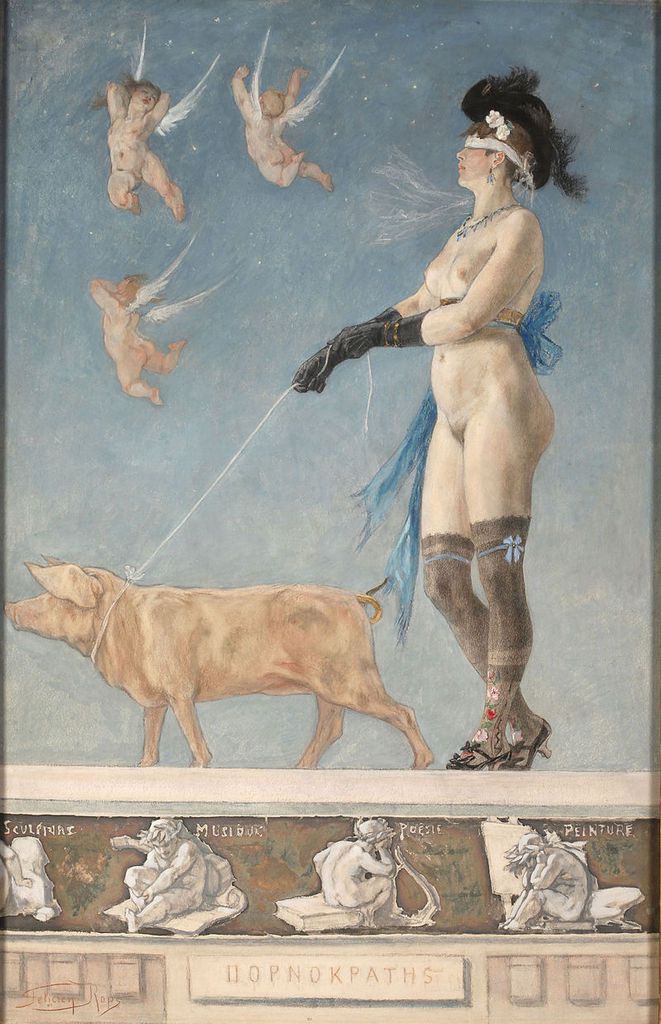 A remarkable number of pieces from that time addressed the subject of sleep being the younger brother of death: a child lying in a field with flowers in her mouth; a beautiful woman in antique garments; a couple tightly entwined – in none of these works can you be sure whether the subjects are sleeping or are in fact dead. Ferdinand Hodler completed Night in 1889, which depicted a group of lifeless young bodies in a mountain landscape, with only one of them staring with wide eyes at Death in his black cloak, who is hunched over the man's chest. Is it a nightmare or is this where it all ends?


Night-time, sleep and dreams evidently also awaken deep anxieties – it's not surprising, as these states signify a total loss of control. The body goes on auto-pilot and the mind lowers its guard: when the superego takes a break, wishes, emotions and desires are able to creep into our dreams unchecked and the next morning you wonder, somewhat embarrassed, what it could all possibly mean.
I have the feeling that mania, mysticism and lust aren't that high up on people's agendas at the moment, and that surely can't just be down to a lack of opportunity because the clubs and bars are closed. Pandemics simply aren't a good time to let loose. When a single act of carelessness can endanger your own life and that of others, the emphasis is on the opposite: self-control, discipline and resilience.
Last year, I used my column here to introduce you to perfumes that help the mind and soul achieve clarity and openness in this unique time, and therefore facilitate and improve resilience.
Now, perfume is actually a wicked seducer by nature, and that stems from the way it works its magic: none of our other senses besides our sense of smell are so closely linked with the limbic system, the oldest part of our brain, which is predominantly responsible for emotions and instincts. That's why the scent of our first love makes us reminisce, and animalic fragrances arouse lascivious thoughts that we have no control over. So it's no wonder perfume advertising draws on the visual vocabulary of Symbolism: naked skin, seductive poses and eyes gazing off into the distance, wherever you turn.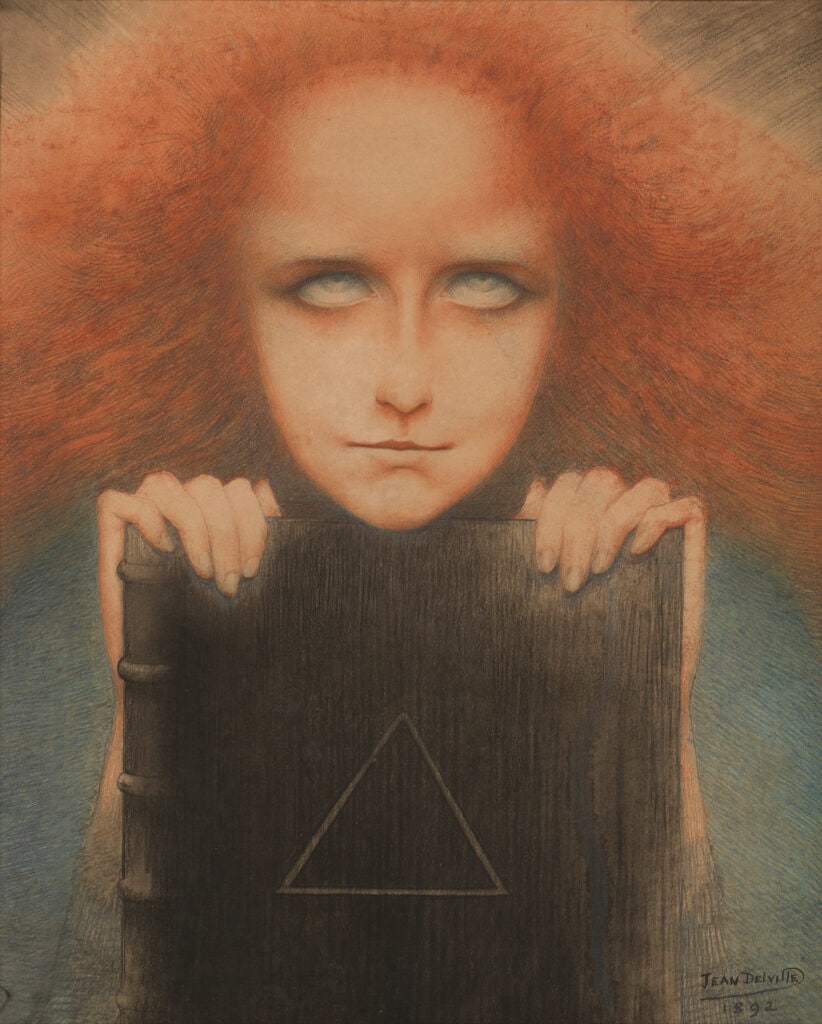 For this reason, I now wish to extend an invitation to you all to let loose a little! I mean that less as a means of escapism, and more as an exercise and inspiration for the future so that we don't completely unlearn everything. Because in my opinion, dreams aren't only an insight into our souls, they are also a testing ground and our direct connection to the collective consciousness, where all potential thoughts, feelings and opportunities are available to us.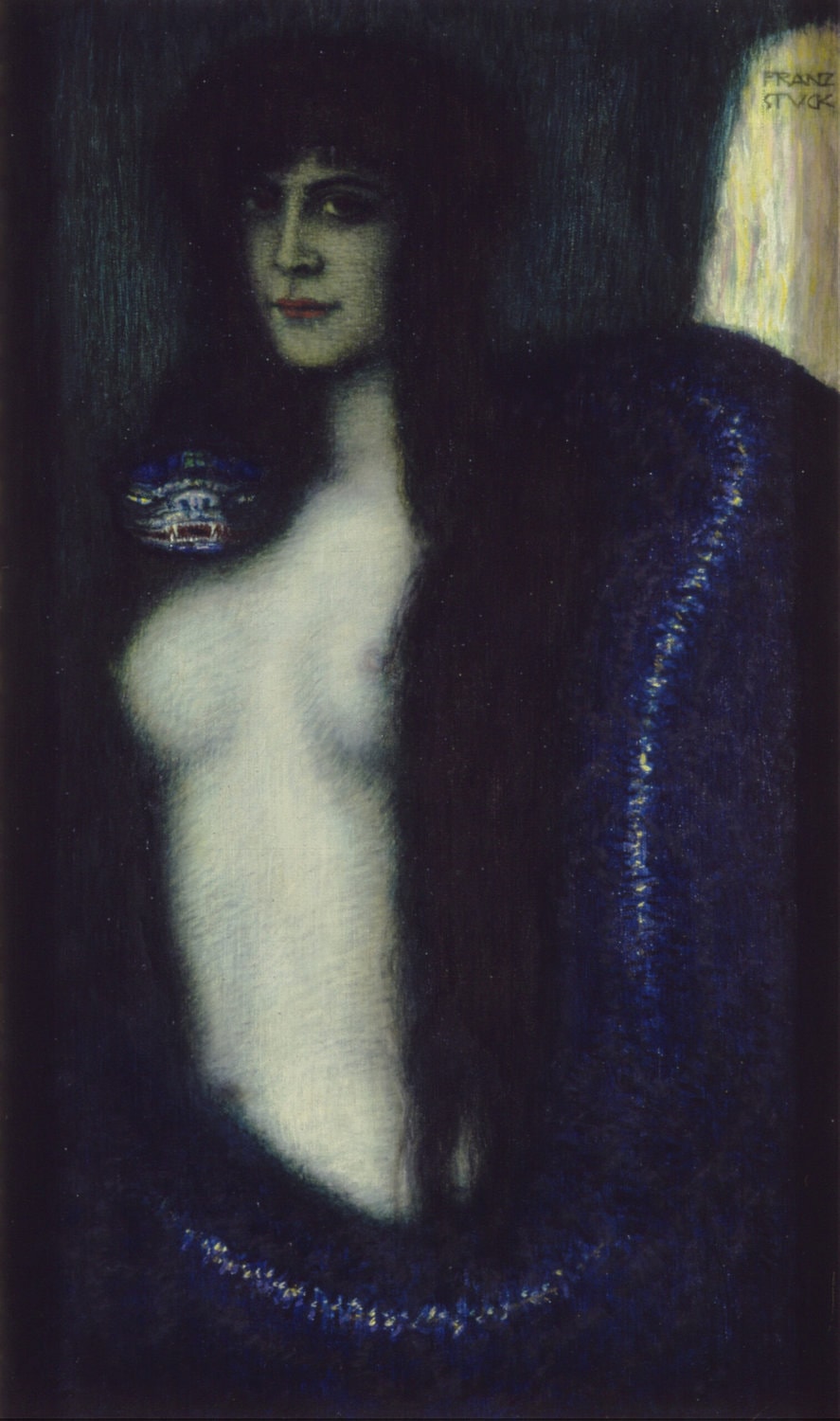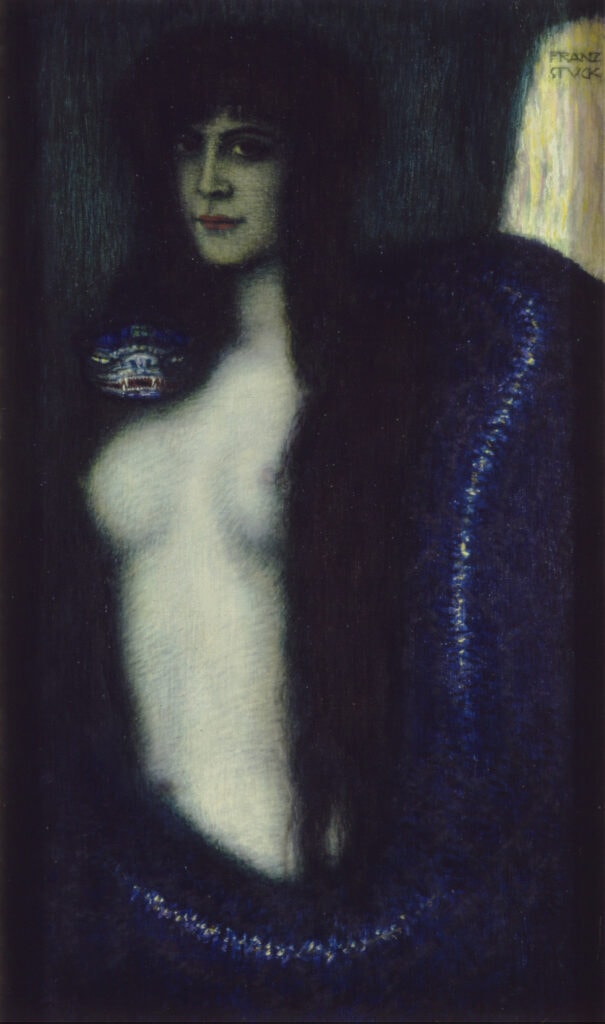 The first thing that comes to mind are two fragrances from Berlin perfumery Schwarzlose, which was founded in 1856 and revived in 2012. Even the names of the scents scream excess: Rausch (ecstasy) tells the story of a Berlin night out with pink pepper, patchouli and oud, while Trance promises the wearer a "transformation from innocence to guilt" thanks to Turkish rose, spices and forbidden absinthe. Both fragrances were created by Veronique Nyberg.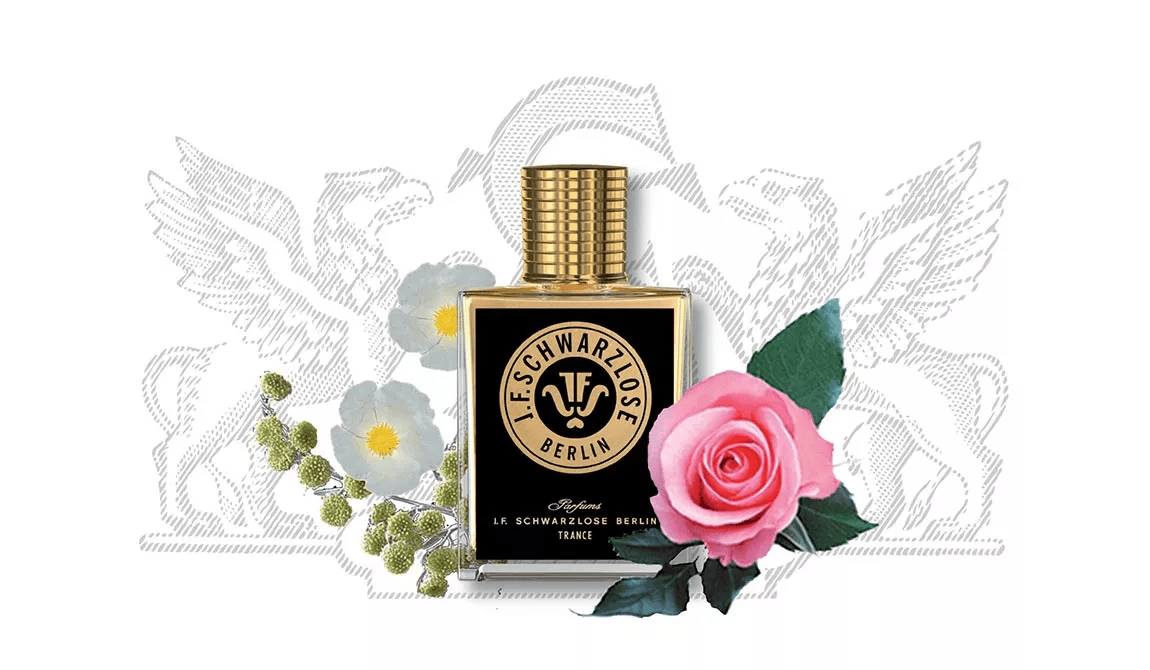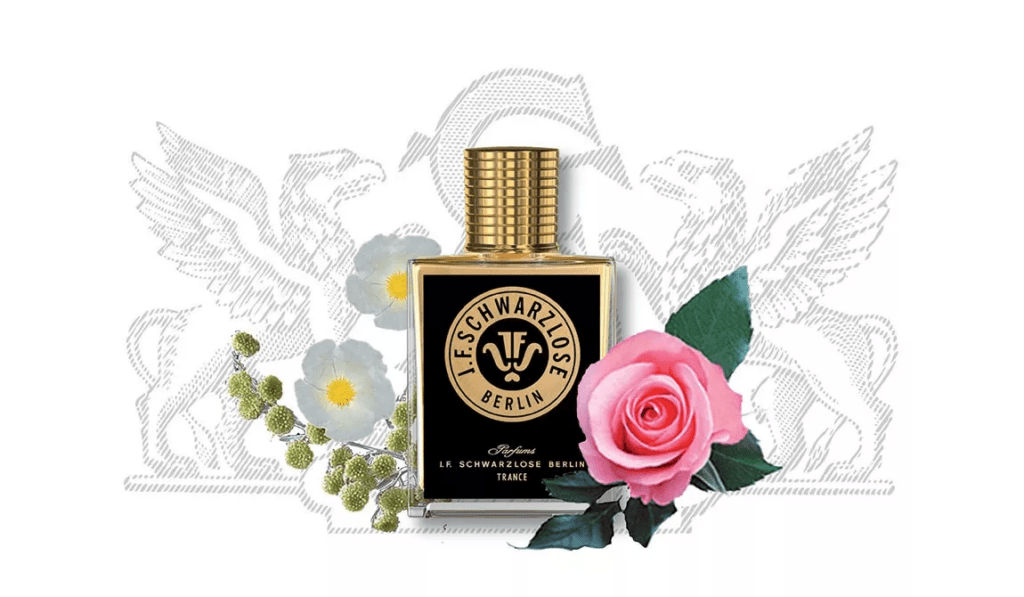 Myrrh Casati by Mona di Orio, on the other hand, is a tribute to iconic muse Luisa Casati, who with plenty of kohl, flowing dresses and eccentric headdresses looked to have just stepped out of a Klimt painting. Parfumeur Melanie Leroux elegantly channelled the Italian marchesa thanks to liquorice, incense and myrrh.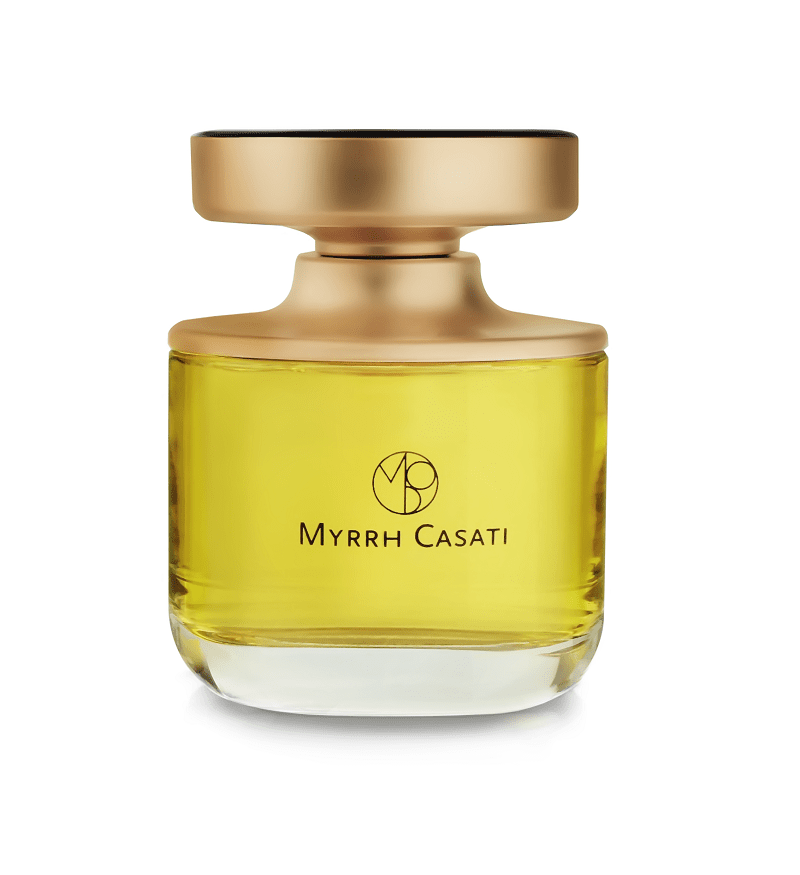 No other perfume creator draws on the unconscious as consistently as Serge Lutens. Inspired by experiences that shaped his childhood and inhabited by classic and modern archetypes, the Serge Lutens universe could almost be considered the document on olfactory psychoanalysis – yet it is accessible and enriching for all who open themselves up to it. For Dent de Lait, he asked his preferred perfumer Christopher Sheldrake to recreate the experience of losing your first milk teeth using notes of heliotrope, almond and milk.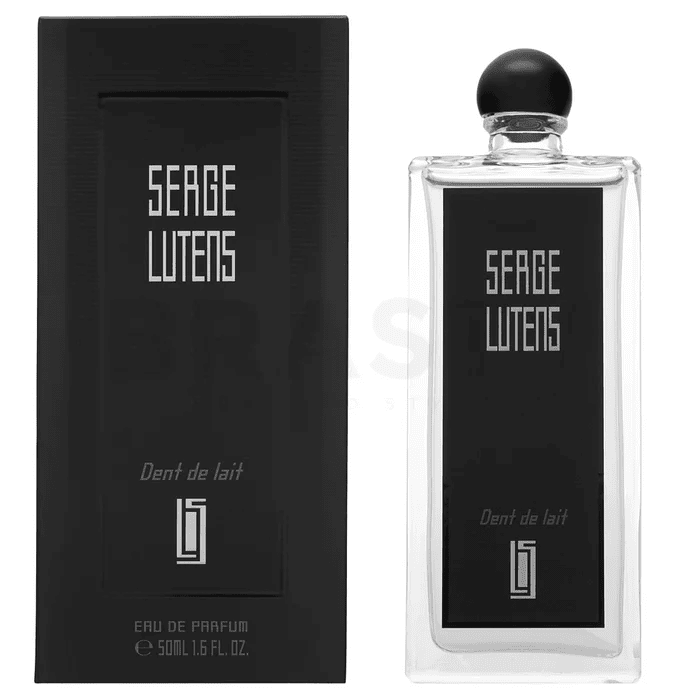 For him, it is like "an initiation which marks the end of childhood and the beginning of the age of reason".
Freud has never smelled sweeter – or has he? His great-granddaughter, fashion designer Bella Freud, launched the fragrance Psychoanalysis in 2017. Unfortunately, she doesn't reveal whether she specifically intended for the perfume to be the gateway to the unconscious, but its leathery tobacco scent would surely have pleased her great-grandfather immensely, as he was known to be a devoted cigar smoker.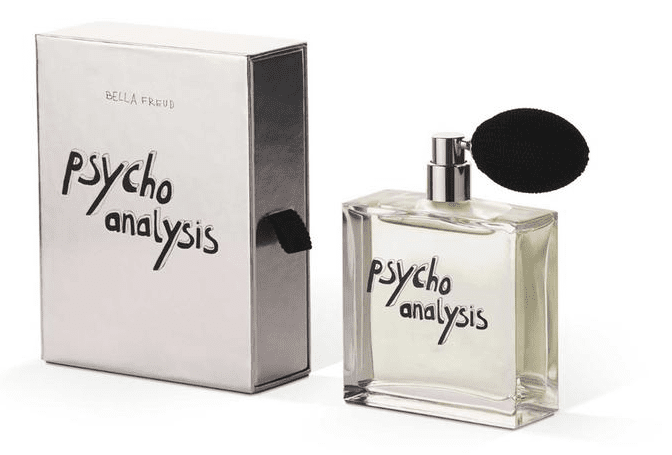 More columns by Helder Suffenplan >>
---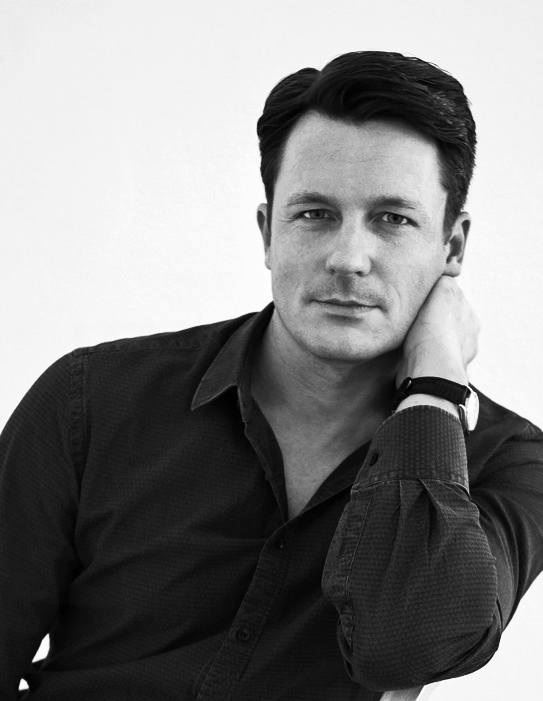 HELDER SUFFENPLAN
is an independent journalist and creative consultant from Berlin, and has had a particular passion for perfumes since he was a child. With his successful 2013 launch of SCENTURY.com – the very first online magazine for perfume storytelling – Helder has become a recognised authority in the global world of fragrance. He has been on the jury for events such as The Arts & Olfaction Awards in Los Angeles and the Prix International du Parfumeur Créateur in Paris. As a writer, he combines his passion topic of fragrances with a range of fields such as contemporary art, popular culture, literature, film and geopolitics.
Photo: Holger Homann