Overlooking the protected sand dunes, the Atlantic Ocean and its surrounding beaches the five-star design hotel The Oitavos is located at the westernmost point of the Portuguese coastline.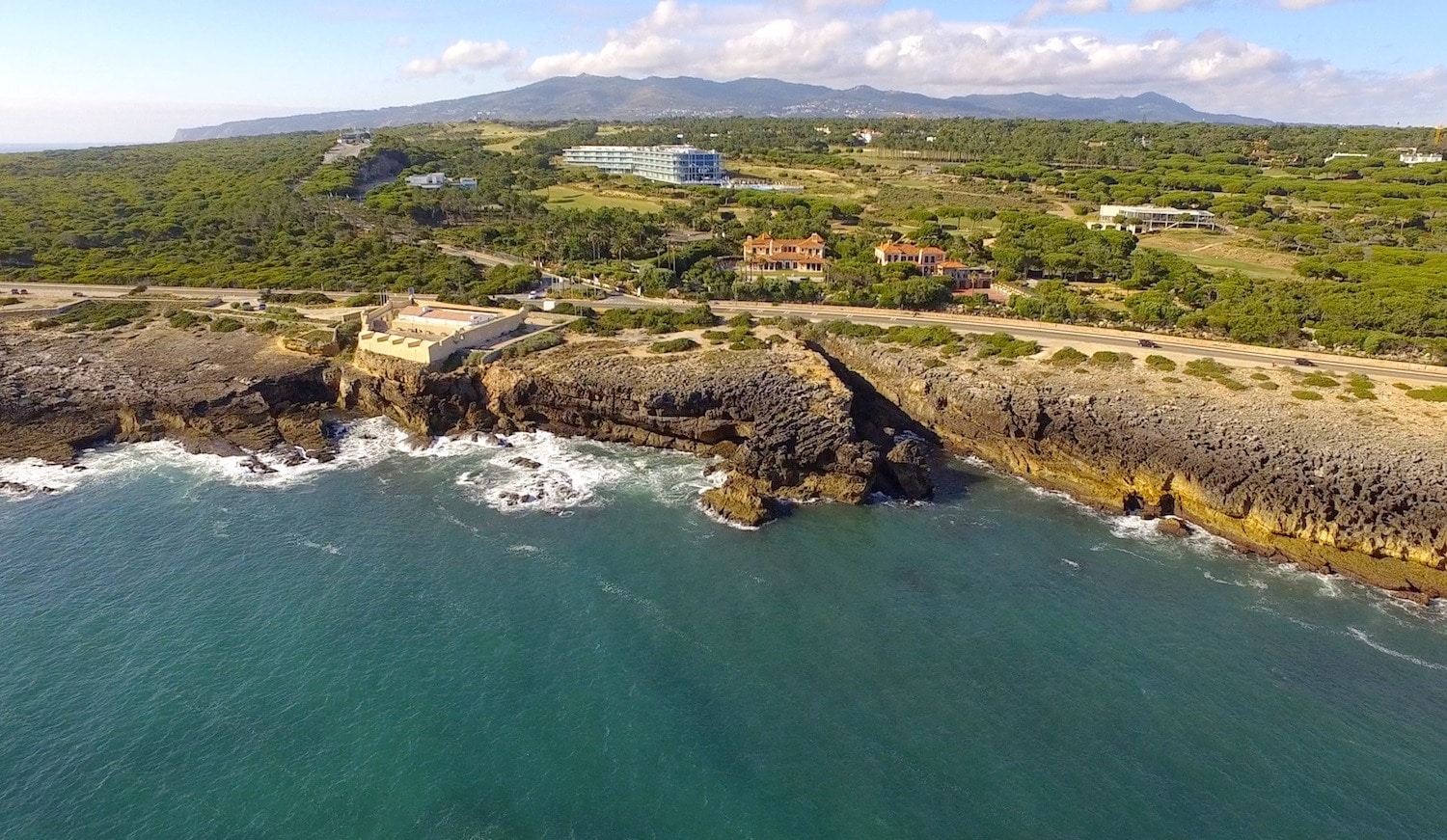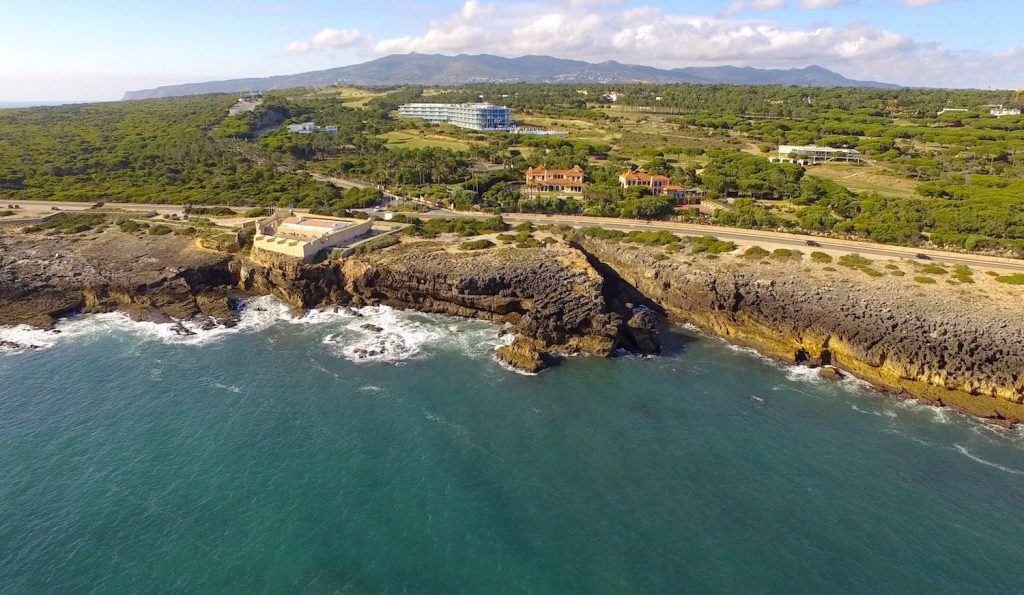 Design statement
A mere 25 minutes from Lisbon and close to the fishing village of Cascais the family owned and run hotel lies in the Sintra National Park, a UNESCO World heritage site. The building is a sparkling steel and glass construction with floor-to-ceiling windows that seeks to embrace the beautiful natural surrounding rather than compete with it. Renowned Portuguese architect José Amaral Anahory has designed this bold design statement.
An exclusive place of beauty and hospitality
The rooms
The hotel has a total of 143 rooms, all of them very spacious with at least 64 m2 and private balconies with either a view of the sunrise or the sunset. The interior is minimalistic and elegant with white painted steel, white furniture and walls in calming, soft marine blue. Paintings by contemporary Portuguese artists give each room a different artistic touch.
Spa & Wellness
The Spa & Wellness area offers amazing views of the unspoiled landscape and come with an abundance of natural light. Guests can enjoy the sea-water-swimming pool, a sauna, a Turkish bath and a Jacuzzi as well as Yoga, Pilates and meditation classes.
A day at the Spa is an exceptional experience that is sure to reinvigorate your body and soul.
Spa treatments are delivered in one of 10 treatment rooms.
Activities
The estate on which the hotel has been built also encompasses the largest equestrian centre in Portugal, a health and sports club and the Oitavos Dunes golf course, ranked among the Top 100 Courses in the World. The Oitavos is located within the natural surroundings of the Sintra National Park and surrounding beaches and has an extensive list of activities for all ages.
The Cuisine
Star chef Cyril Devilliers is responsible for the culinary concept at The Oitavos. Guests can choose between four restaurants that offer a modern interpretation on Portuguese and International cuisine. Ipsylon Restaurant & Bar is influenced by the Atlantic Coast and surprises with a thoughtful combination of traditional Portuguese and French cuisine. The Japanese Bar is known for its fine selection of sushi and sashimi prepared right in front of the guests. Terraco Bar is an open-air poolside restaurant with light meals and tasty tapas.
Verbasco at the Clubhouse of the Oitavos Dunes golf course with amazing views of the Atlantic Ocean concentrates on regional and world cuisine.
---
The Oitavos is a MEMBER OF LIFESTYLEHOTELS